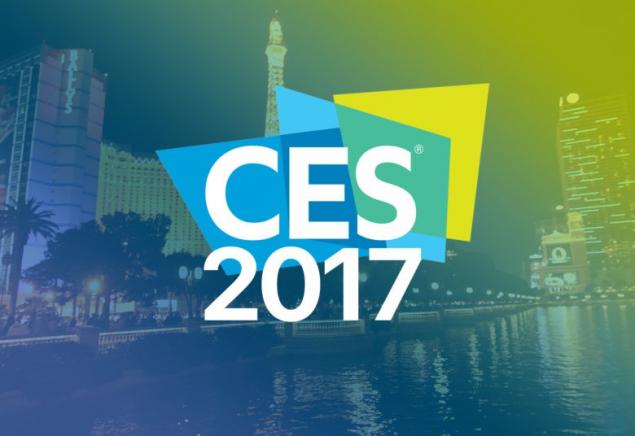 In refrigerators of the citizens of most CIS countries (and in Europe with the US, too) still remain uneaten Christmas food, and the citizens themselves did not have time to celebrate all the holidays are supposed to celebrate. But in Las Vegas not before the holidays. Here is in full swing work: the participants of the international exhibition of consumer electronics CES 2017 hard to demonstrate the dignity of their gadgets. Companies which decided this year we took part in the exhibition, a lot: about a thousand.
If you consider the fact that each company can show not one but several novelties, you can be sure that this year we will have a huge number of gadgets, good and different. Of course, in the context of several reviews we will not be able to cover it all. But such a goal do not put ourselves in this and a couple of subsequent articles, we will try to specify only those gadgets that seemed the most interesting. And of course, we pay attention only to the devices that match the profile of our work. Well, let's see what we offer developers.
Yes, one moment — because really a lot of gadgets, most of the we took out the category "Best of Innovations" here. The rest of the device is that, in our opinion, may be useful for a wide range of users. Again — we study only devices that are consistent with our field activities, notebooks and other tablets we have not considered, although there are also a lot of interesting things.
Soon we plan to post material on our personal impressions of visits to CES — now we are just in the way.
Companies and countries
Let's take a look at what companies from what countries most at CES. As you can see, traditionally lead the U.S. with China. Why the US — more or less clear, here are usually the most technology startups. China represented for the most part universal factories which demonstrate the device of morally outdated directions, trends. However, there are exceptions, and a lot of them. France, Israel and the Netherlands — countries which have their own Department for support of start-UPS. Here the government despises for its innovators, all of them supporting.
From Russia, unfortunately, representatives are very few. Why? Our thoughts on this share in one of the following materials.
Why so few UK exhibitors at CES 2017? #Tech #Startup #CES2017 https://t.co/UFrgEjkqZ1 pic.twitter.com/30ORWrPMhT— Phil Spilsbury (@philspil66) January 3, 2017
And now let's talk about how it started and what we plan to finish with gadgets. Devisenhandel into several categories to make them easier.
Fitness devices and health
Portable air quality sensor Flow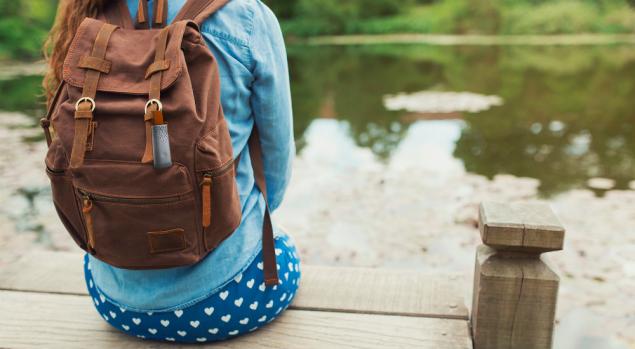 Plume Labs, the company is not too well known on the market of wearable devices. Perhaps soon this will change: developers startups presented interesting device, Flow, able to determine the quality of air — outdoors and indoors. The device is able to determine the level of air pollution elements of vehicle exhaust, dust and a number of other parameters, including humidity and temperature.
Collected by the sensor parameters are sent to the cloud Plume Labs, where, with the help of the neural network map is formed by the condition of the air in different parts of the world. This information is supplemented by data from 12 thousand meteorological stations located in 60 countries. If the air is very bad, the sensor will light the red led. In General, safe for travel and the regions can be viewed in the generated map.
K Track G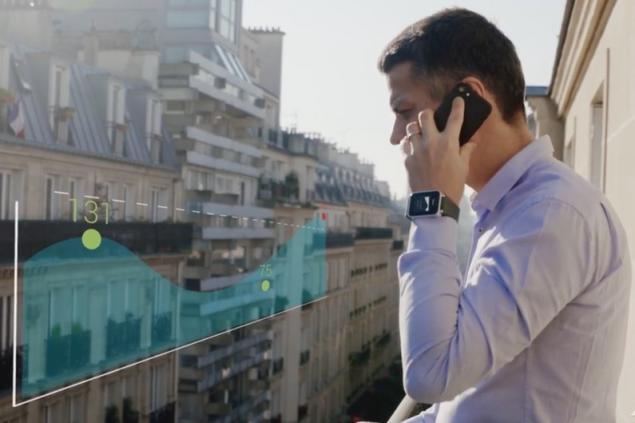 This wearable device is made in the form factor of a wristwatch. Is it a tracker that allows people suffering from diabetes, in real-time to monitor the dynamics of blood sugar levels. The blood sample is not needed. The advantage of K Track G is that the user does not have to experience pain in order to determine once again the specified parameter.
Motiv Ring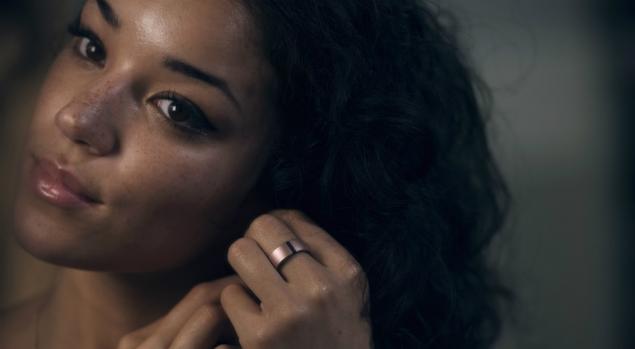 Company Motiv decided to create a smart ring. A similar project was implemented by several companies, but anything good has not yet happened, projects, or died before the release of the device on the market, or to sell began devices that do not match what the developers had planned in the beginning.
It is hoped that the Motiv of the Ring — the exception to the rule. It's a fitness tracker that is worn on a finger. Here is everything what users are used to trackers (even the monitor), plus the original design. The gadget is waterproof, it need not be removed before entering the water or swimming in the shower. Charge it "on the air". Looks quite think of anything, judging by the photos.
Smart collar LINK AKC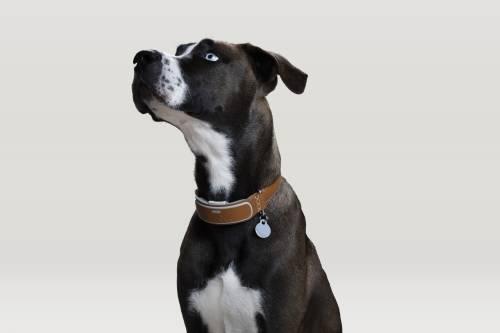 Who said that fitness gadgets should only be for people? Animals also deserve it. LINK Smart AKC Dog Collar is designed for dogs. Smart collar monitors a pet's location. In addition, it monitors the physical activity of the animal. Overall, the collar provides a more reliable communication between people and their Pets/animals — the developers claim that with this collar, the dog is almost lost.
Smart t-shirt Team Pro Shirt from Polar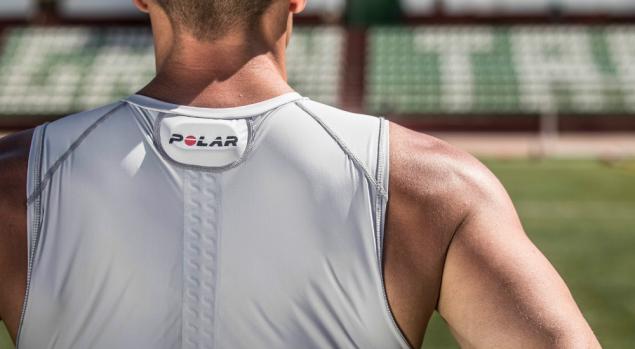 Polar decided to release a new type of smart device, but rather — smart-t-shirt. Team Pro Shirt has a built-in heart rate sensor. There are modules that monitor the speed and total traveled distance of a human. Of course, this system is fully compatible with the software platform Polar. In addition, it is compatible with Team Pro — training platform that works with the most famous football clubs in the world. The owner of Team Pro Shirt it is desirable to have a smart sports watch V800,M400 or M600.
Smart watch Withings Steel HR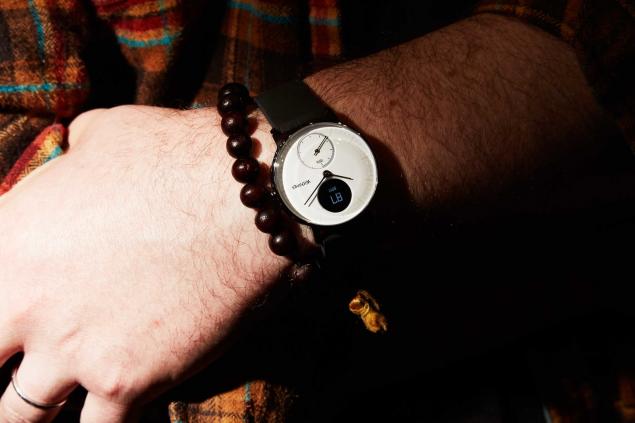 French company Withings has released the first smart watch in the form factor of the classical mechanics. Now the developers have added to the capabilities of the previous model and even heart rate monitor. On the dial is now placed a small led display that shows pulse, and notifications for calendar events, messages, missed calls.
Smart-headphones BodyTrack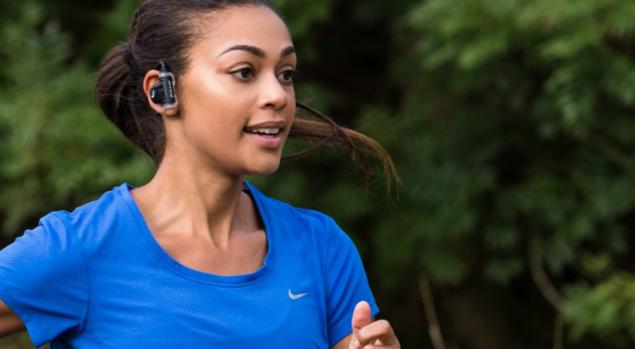 These headphones are designed by Inova Design. They are attached to ears and is able, in addition to music playback, and communications, to measure a large number of parameters of an organism of the owner during exercise and at rest. Among other options, they are able to assess BodyTrack — pulse, body temperature, the rhythm and the speed or pitch of a person, as well as the maximum oxygen consumption (VO2).
Smartphone is by air, using Bluetooth.
Smart home
Wristband for secure identification of the user uBoltВ our time authentication and authorization of users is a very important issue. And not only in case of visiting any secret and protected areas like Bank vaults. Everything is easier — the system "smart" house is to distinguish its owner/owners from other people, and to do so with a high degree of reliability. In addition, experts on cyber security have long been saying that the authorization using a bunch of username/password is outdated. Therefore, biometric or multi-factor authorization is considered as a potential alternative to password logins.
uBolt — a wearable device that combines fingerprint sensor, a voice sensor and a few other elements that almost (all also the probability of false positives always exists) to accurately confirm the identity of the owner.
Smart mattress Sleep Number 360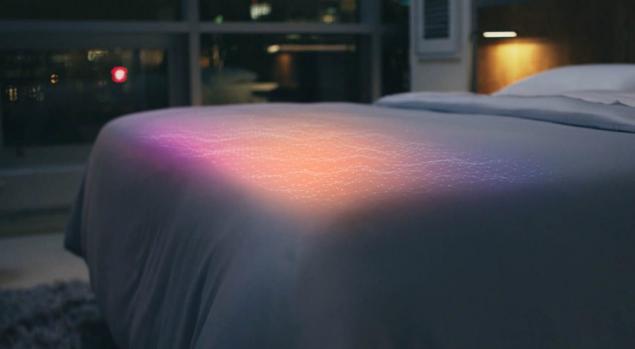 Smart can now be not only refrigerators with cameras, but and mattresses. Sleep Number 360 can be adapted to the parameters and the position of the human body, warm the feet of the owner, if necessary, and also counteracts the snoring of the owner. No, not closing the mouth or nose, but simply raises the head. Sleep Number 360 is compatible with other smart devices. Of course, inexpensive device of this level can not be, but what to do — comfort requires money.
Smart trash GeniCan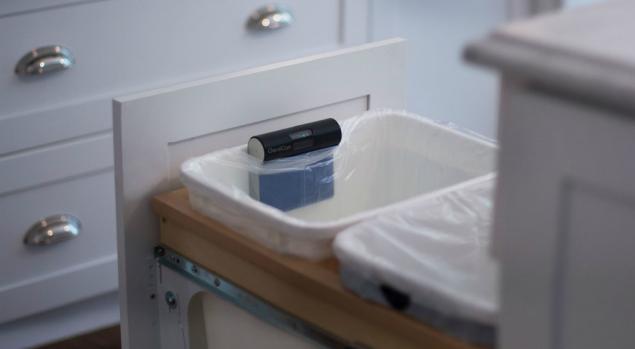 Is ahead of the developers GeniCan. It is a small device mounted to the bin and is able to read bar codes from packages, which are thrown. Relevant app fixes that thrown out, and remind the owner what to buy. If the bar code is not emitted, the object can be described by voice, GeniCan understand.
Plus, there is another unique feature — the smart trash can will remind you that it needs to be emptied.
Robot Kuri
Electro-mechanical assistants the person is no longer so little. Now added one more — it's a robot Kuri, who helps with the housework. He is able to perform voice commands, controls home appliances, communicate with adults and children, shows emotion. The robot is able to perform the functions of a nanny.
Surveillance camera Blink XT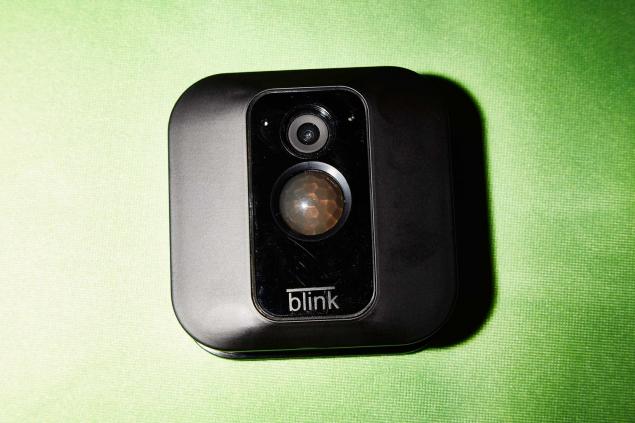 Two years — that's how much a new camera from Blink can work from two batteries of format AA. Now Blink, which was launched two years ago with a Kickstarter campaign, has recently introduced a security system that is able to monitor any of the places in the house or apartment. Waterproof and shockproof system can capture video as 1080p, equipped with motion detector and night vision. On CES2017 was presented, this is the device, which immediately attracted the attention of visitors.
Robot vacuum cleaner POWERbot VR7000 from Samsung
Samsung produces a variety of gadgets. Don't shy away from the company and operate vacuum cleaners, including robotic and. At CES, the Koreans brought with them the newest robot vacuum cleaner POWERbot VR7000. According to the developers, it is thinner than the previous models, but more powerful. In addition, the robot can climb in the most inaccessible places, and all thoroughly clean. The system is equipped with a large number of various sensors and sensors, allowing the robot cleaner perfectly oriented in space. The force with which the cleaner sucks in the air, changing depending on what surface the device is now working. Have POWERbot VR7000 own app for mobile devices, so that the cleaner can be operated from a smartphone or tablet.
Zera Food Recycler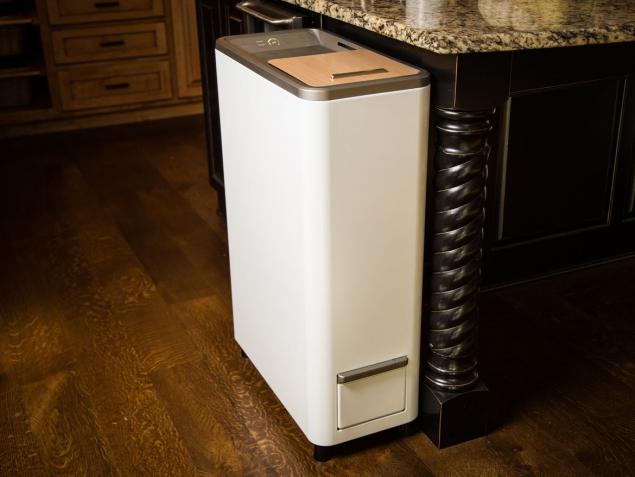 An interesting device that is useful to those users who have home plants. It recycles waste food into fertilizer. Waste to fertilizer goes for about a week (about 3.5 organic waste).
Audio
Levitating Bluetooth speaker from LG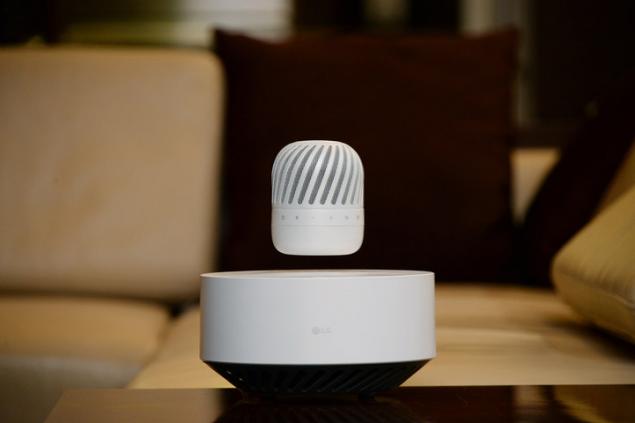 LG called his gadget is very simple: Levitating Portable Speaker. And this name fully reflects the essence of the device. We have already published such as material levitating on different devices, and this device is a worthy addition to the categories "flying gadgets". As in all other cases, the secret of flight here in magnetic induction. The company promises the reproduction of sound in all directions, while working in offline mode — 10 hours.
By the way, the speaker is protected from external factors under the standard IPX7, so listen to music not only at home but on the street, even if it is raining. As soon as the battery running out of power, the device is slowly lowered into the dock and charged.
Modular wireless headphones Fuse from Ashley Chloe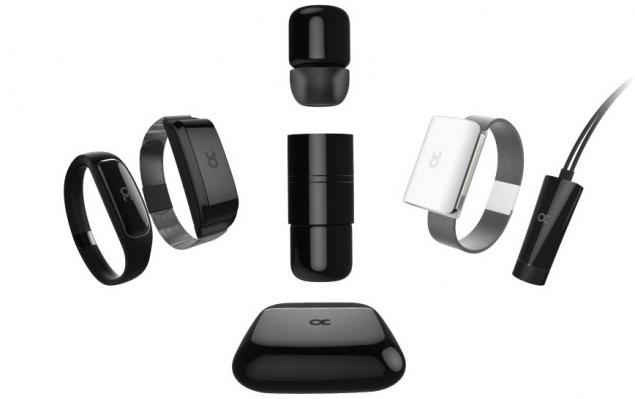 Very unusual ceramic wireless headphones providing high quality sound. To control system functions you can use the touch-surface. The developers have released their own Fuse for the application associated with the cloud network of the company. Headphones can be embedded in a pendant and two bracelets that serve simultaneously charging devices. As far as we can judge, the bracelets are just a decoration, which, as indicated above, while wearing headphones charge. So the system will be available for use always and everywhere.
ReSound ENZO2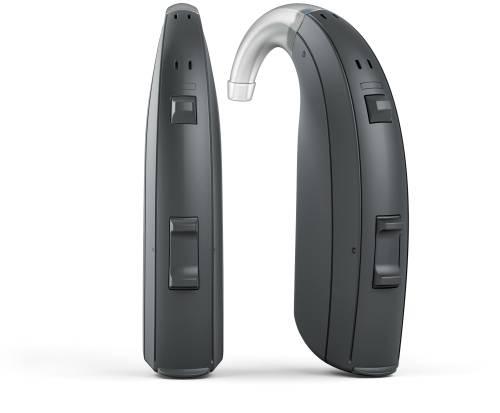 This system is a smart hearing aid that can work and as a headphone and hands free. The device is optimized for the iPhone.
While that is only a fraction of those devices that have already been submitted or will be submitted in the next couple of days. I hope that most of these gadgets get into the market, and then they will let you try out the work personally.
Lenovo Smart Assistant
Lenovo decided to create their own column — like virtual assistant. It is not a competitor to Amazon's Alexa, we can say that this is just an improved version. Systems have two speakers that sound louder than the Echo. Actually, novelty is not very much, simple improvement.
What else to expect from CES
Yes a lot of things. Something we will hear something pass by you (and not only our) attention. One thing is clear: the emphasis the developers are doing now such as:
Smart home;
Car gadgets and control system;
Virtual reality (below is an example of what awaits us in the near future)
Drones and robots;
Wearable electronics (where the same without her);
Artificial intelligence;
Wireless acoustics;
Large televisions;
Smartphones (here, however, it is difficult to expect anything too innovative).
We in Madrobots will track innovations, trying not to miss the fun. And, of course, share your discoveries with your readers on Geektimes. Soon some of the presented devices at CES and we will be. We will inform you additionally.


Source: geektimes.ru/company/madrobots/blog/284314/