Many people like to strongly tinkering gifts close with their hands. Only now anyone can enjoy such a gift, it remains a mystery ... Nevertheless, detailed instructions for creating such a nice gift in the continuation of the post. Scary, but someone may come to their liking.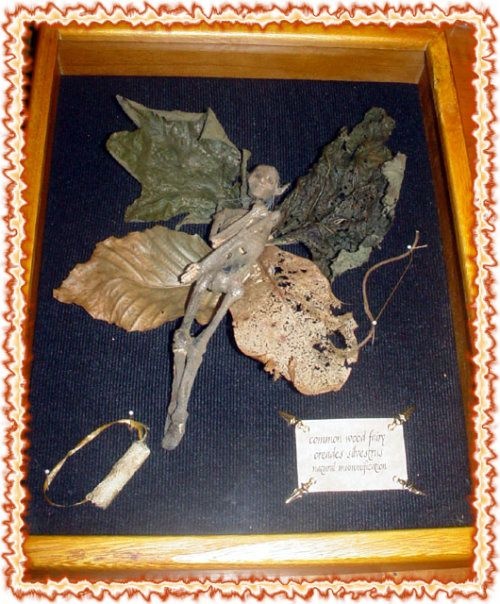 Step one. All necessary
Toy skeleton; The old nylon stockings; Clay pin; Hot glue; PVA glue; Polymer clay; Toilet paper or a thin x / cotton fabric; Spray-paint; Acrylic paint; Beautiful dry leaves; Frame. Step Two. Loosening skeletons
Remove the bolts and brackets, which are fixed bone skeletons.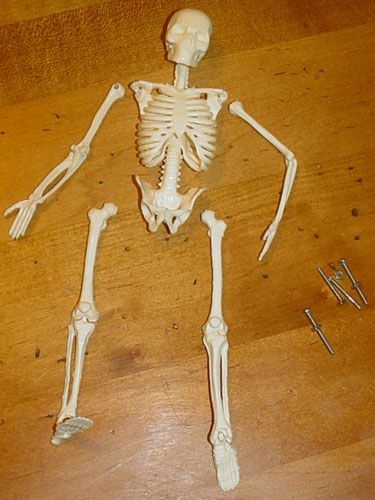 Do not worry, if he has something to break away, we still then we'll wrap all items and affixed pieces of tights that has fallen off.
Step Three. We stretch "the skin»
Skeleton smeared with a thick layer of contact glue and wrap the pieces of the former pantyhose, pulling back the surplus.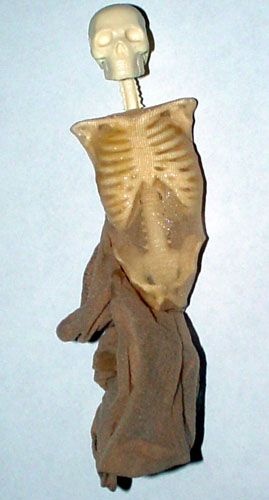 In my case, mummy feechki from the back is not visible, so you can back joints especially not execute. But if you want to set the "exhibit" in a glass box or flask, then you have to come up with a neat way to disguise excess of our "skin».
Step Four. The head, neck, legs, arms
In the same way the rest of the skin-tight body "feechki».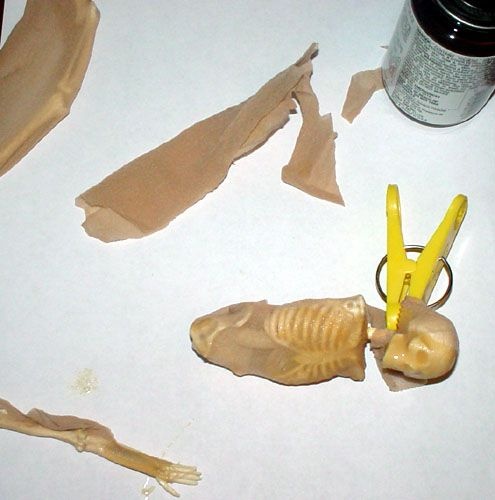 Step Five. Remove the excess
Allow the glue to dry completely, and cut off all unnecessary.