Topic "mothers and daughters" – one of the most important for every woman. Despite thousands of books and publications, this is the question that arises again and again, accompanied by many different feelings, from love and affection, to guilt and hatred. Mother is or was for everyone. And almost everyone is still some uncertainty... "Every woman extends backwards for his mother and forward into her daughter...
Her life stretches over generations, which carries with it a sense of immortality"
C. G. Jung  
"Woke up this morning, lying, waiting for mom Breakfast,
and then I remembered that mom is me!"
(found online)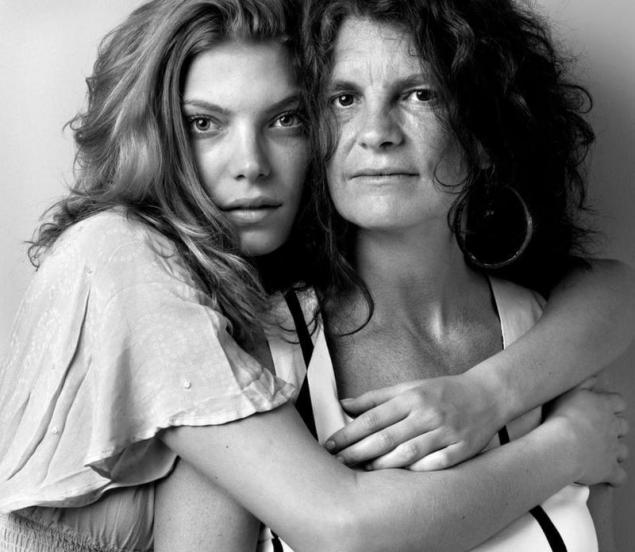 Freedom "from" often starts with freedom from their parents.
In the words of Carl Whitacre,
to create a family of your own, you must first divorce their parents
.
In turn, the "divorce" with his own mother is extremely difficult. Sometimes physically mother lives nearby in the same apartment, falling sick each time when the daughter wants to go on a trip or to go on a date. Sometimes being thousands of miles away, but by constantly giving itself felt in the form of strong beliefs daughter about herself, what it is, "who needs", and "who", "where did her hands grow" and "where it all will lead"...
Relationship mother and daughter, often full of contradictions, are not simple. First, the mother is the whole world, good or evil, then an example to follow, then the object of criticism and rethinking...
But if within the family, and especially, in our inner world the mother changing, different and ambiguous, then, in the plane of the stereotypes of the mother – always kind, loving, caring and love. Sadowski mornings sound poems about mom, school pictures smile light her portraits. Sayings about mothers abound with ideas like: "a Mother is someone that can replace all, but nobody can't replace that!".
Society teaches us unconditional love and respect for mothers, and at the production level beliefs as should be it is quite impossible.  
But what is really happening between mother and daughter? What's behind the curtain?
"What could a mother want for her daughter when giving her the world, if not the best – beauty, health, clear mind, wealth, etc.? These are the wishes expressed by the good fairies invited to the cradle of the Sleeping beauty.
But the old witch (evil fairy) is also prowling around, burning with anger due to the fact that he was not invited to the party, she places a curse: a mysterious prophecy about a spindle prick on the finger, when my daughter will grow up and prepare for the marriage, a drop of blood, who will perform on the body of the young virgin, deep sleep that can last so long that there will be no one who could attend the triumphal awakening of her womanhood.
Good fairies, evil fairy. Good mother, evil mother. In fairy tales all of these fairies are missing mothers, or those who can't be named directly. Did fairies gathered around the cradle, do not represent the opposite aspect of the mother who lost her head from love and completely focused on the little girl, which she just gave birth to? Completely or almost completely, because in the most secluded corner of her loving mother's heart can be nasty little hidden desire to the other, even if it is flesh it would still only her and same as she."
Eliacheff, Anis, 2008.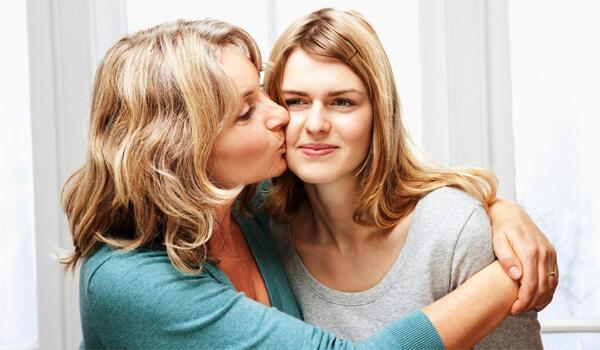 The authors describe two basic ways of behavior of the daughter in response to a dominant, overbearing mother (this authority can manifest itself in a very mild "obsessive parent service"):
The first is the fusion with the mother (conscious or unconscious identification, obedience, dependence on its attitudes and expectations even in adulthood).
The second way is the confrontation (the fight for its autonomy and protest against the mother, the hostility to it).
But in the first and in the second case, the daughter is still a dependent ("I'll do the opposite, to spite you" – is also a form of dependence).
What is the relationship of all daughters and mothers develop difficult – certainly not true.
There are enough examples when the mother is girls, girls, and then adult female relatives, loving, supportive man. The person to whom you can always turn for help, who will understand, help, be there for the difficulties and the joys. But such relationships are rare, despite the existing stereotype of the unconditional love of a mother and daughter.
Stereotype social beliefs in the "good mother" often carries a ban on negative feelings towards mothers. So girls (and small and raised), experiencing anger at her mother, ashamed and guilty about it.
Moreover, many mothers begin to manipulate it with guilt.
"How dare you speak so to your mother?",
"I birthed you, I raised you, and you...",
"I gave you the latter, as you can...",
"You will bring me to death, and then no one is going to apologise...",
"If I die, it will be your fault."
Feelings of anger, resentment, hostility, resentment against his mother ultimately becomes a barrier to love for her.
Thus,
the attitude of the mother are contradictory:
on the one hand, love and affection, on the other, the mother can act the bully, the invader of privacy on the inner border of the daughter, the Prosecutor. Closeness and distance, resentment and the feeling of love, fatigue and hopelessness.
In the relationship between mothers and daughters there is a vast range of emotions.
The desire to secede and at the same time, to feel the support of the mother is what the daughter is trying to combine and hold. The mother's attitude may be different:
can be care and attention,
it may be cold aloofness, indifference, or, on the contrary, authoritativeness, hypercontrol, trespassing daughter.
"The process of rapprochement and distancing of the mother and daughter could unfold like a dance, but more often is a bitter struggle for the similarities and differences, which affect both sides. And often many of the conflicts between mother and daughter passed from generation to generation"
Karin Bell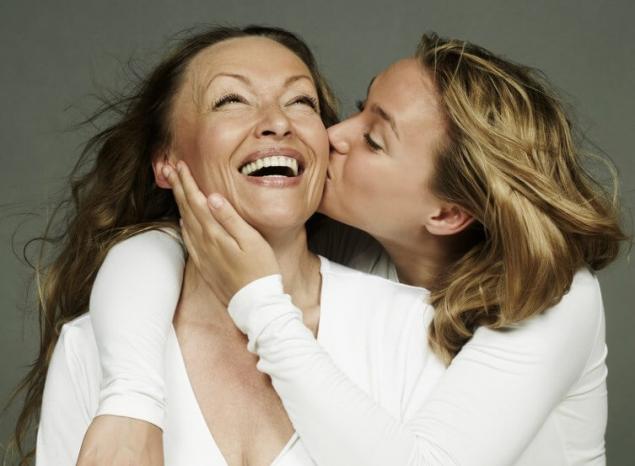 Me in this thread as in any other, more concerned with the question not of causality, formulated as "Why?" or the favorite "Who is guilty?" but the question of choice and action:
"How can this be?"
,
"What?"
.
How to build a relationship with the mother, how to maintain a balance, respecting the boundaries of each other, but with kindness, despite the difficult memories, despite the insults, the understanding of the falsity of the parent messages, scripts and much more about what's written hundreds of books and thousands of publications. Because often, what we learn about narcissistic mothers, the roots of their own cockroaches in my head and other "gifts" does not make us stronger, but contributes to additional charges, where parents are monsters, and we poor lambs.
I have no answer to the question: is it possible to survive feelings and experiences from childhood to the end, you can really clean up all the "skeletons in the closet", leave the past the past.
But to change your attitude, become a "self-mother" and thus "unload" from the expectations and criticisms of its own is usually elderly mother – it is possible.
From a conversation with a client:
"I'm 43. It is time to stop looking back at her mother, offended, fear or blame. I'm trying to see her clearly, without a hangover from the past. And here before me is an elderly, tired, vulnerable woman. She's not an angel but not a monster. She's just a woman, not very educated, pretty blunt, sharp, her life was full of pain, and unfortunately, much she was not able to survive, to forgive. Can I change it? No. Pointless is something to find out, to prove. She has the right to live as he wants. To be happy. Or to be unhappy. Yes, perhaps, the most difficult for me is to give her the right to their own misfortune. That's why I can't separate from her for real, I'm constantly involved, trying to help her, and then cry from frustration."  
To the end of a woman's life can lay claim to the mother and to pass on to her the responsibility for their own shortcomings.
One therapist suggested the patient to repeat:
"I can't change it, mother, yet not change your treatment with me at a time when I was ten years old!". In fact, he asked her to think over his refusal (not the ability) to change. Were presented to her the absurdity of her situation and her "tragic and fruitless bringing his life on the altar of rancor"
Yalom, 2014  
Take your mother to reconcile with her is important. To accept and move on.
Rejecting the mother, no matter close or not, alive or already passed away, you are rejecting some part of myself.
It is impossible to fully accept yourself, your own femininity, not taking my mother.
This does not mean you have to adore her, admire her, but to understand and accept what it is or was in life, really important.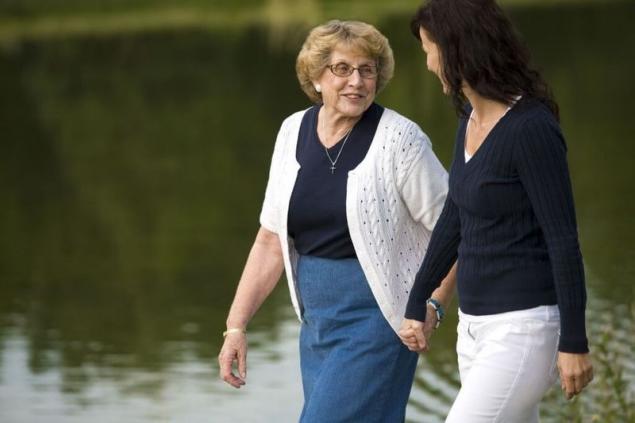 It is difficult to be free in their own motherhood, looking back and shuddering from the notes of her voice reminiscent of her mother.  
Also interesting: the Education of her daughter — what to remember 7 good reasons to cherish my relationship with my mother
It is difficult to change everything at once, but gradually in the course of independent work, counseling, or therapy develops an understanding of the fate of their own mother and their own, individual, produces a kind of respect for the continuity of women's experiences, the realization that she acted so not because of evil intent of the mother, and due to the lack of a model of behavior, the understanding of their own maturity and ability to be free from reproach, from expectations, from injuring the mother image, which already has so little to do with reality, from the constant return to the past...posted  
Author: Eugene Karlin  
P. S. And remember, just changing your mind — together we change the world! ©
Source: www.karlin.lv/mat-i-doch-protivorechivyj-dialog-dlinoyu-v-zhizn/