I greet the distinguished audience!
I work as a teacher in Kamyshin branch of Volgograd State Technical University. Today, a few photos of my work.
Post the first 17 pictures will
That's our institute: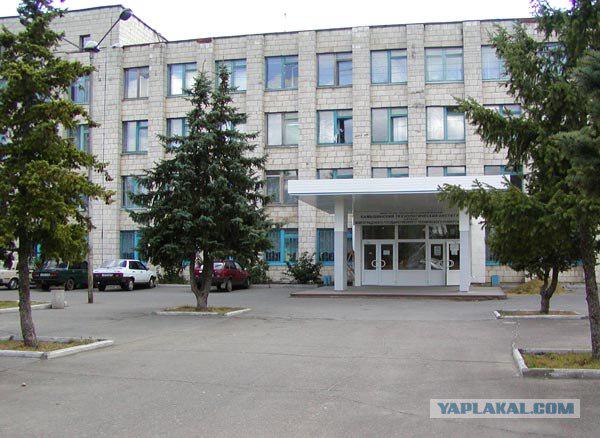 Our department trains specialists in mechanical engineering. That is, the technologists. His lectures and workshops I will not spread - it is hardly interesting =) Just to show you one of our laboratories of cutting metals. A couple of common species:
02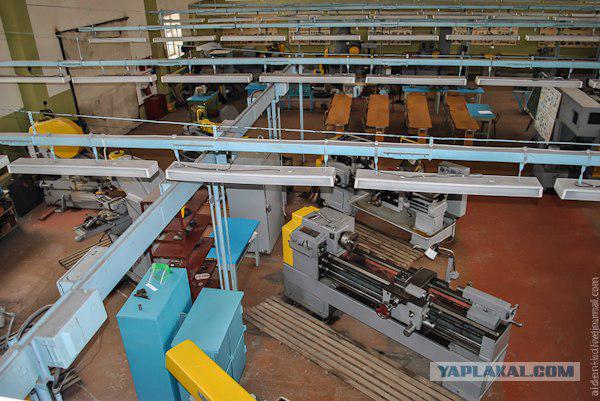 03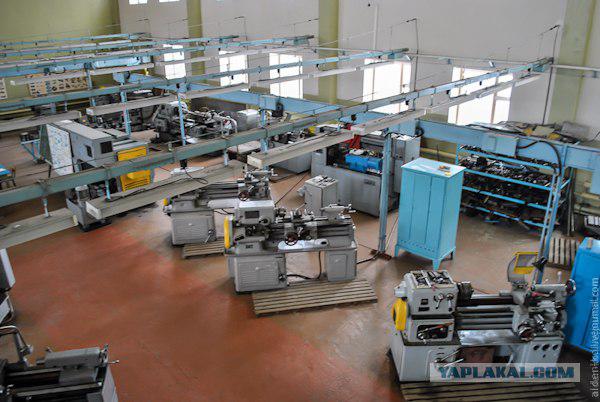 Machine tools, though old, but still in good condition, working. In principle, a set of equipment allows you to perform almost all metal works, including heat treatment.
Turning machines Group:
04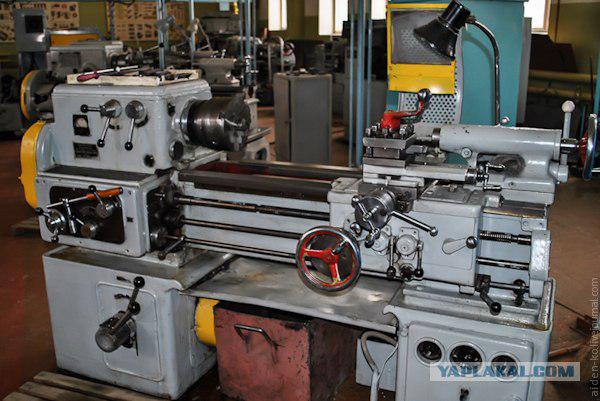 05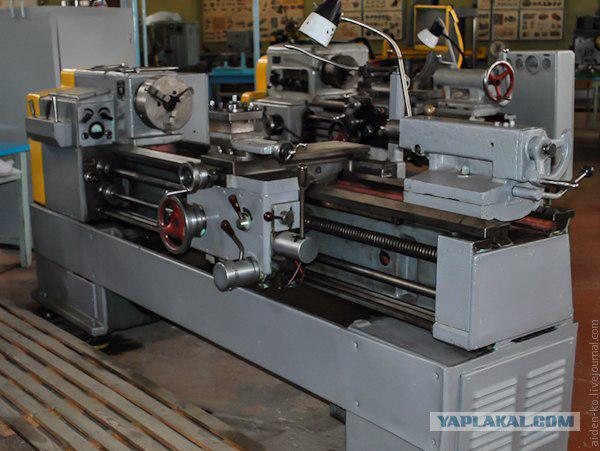 Machines Shirokouniversalny thread-cutting. When using special equipment they can even crankshafts necks (both indigenous and connecting rod) to sharpen - not a problem.
06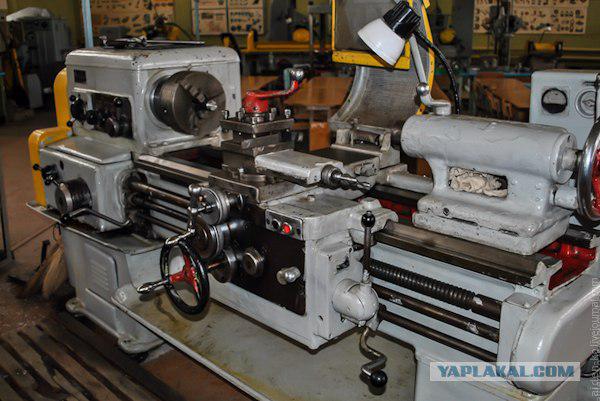 Our scientific direction - surface plastic deformation of metals. Prototype raskatnika (protected our two patents) on the photo:
07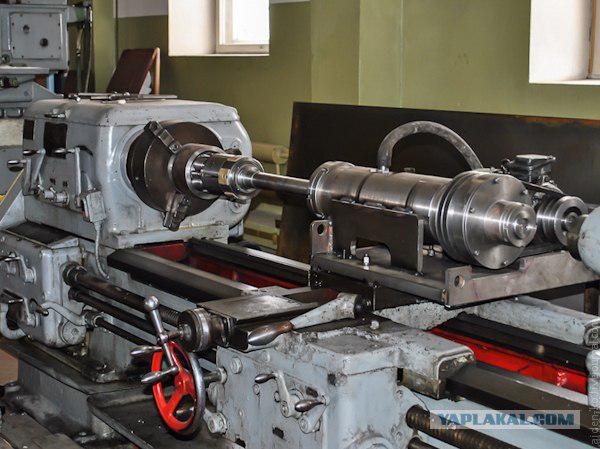 Milling Group:
Milling machine. When using the dividing head can even helical groove on the shaft cut (sometimes there is a necessity)
08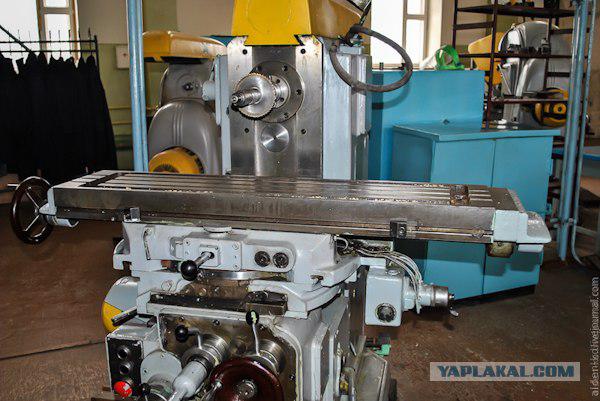 His brother by blood =)
09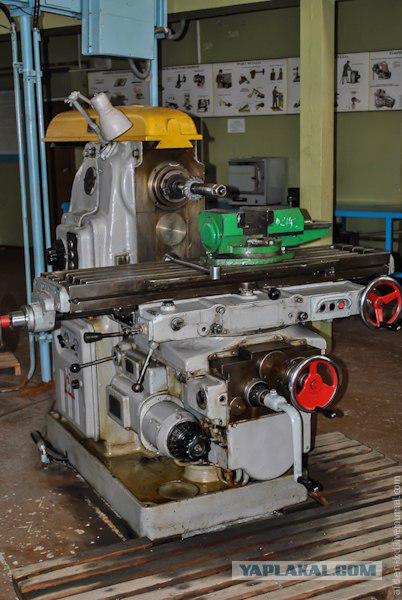 Vertical milling machine. Processing planes, flats, ledges - this is his subsistence!
10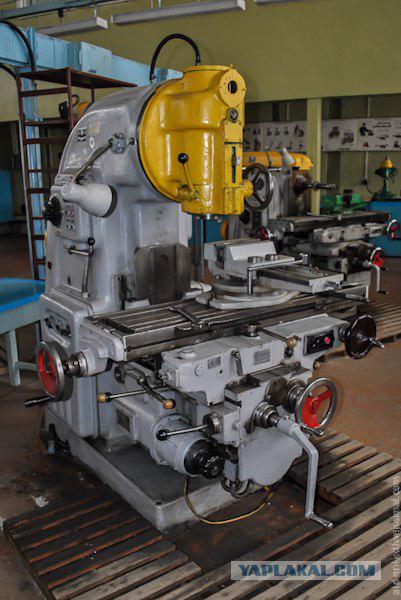 Sharpening group. Left Emery familiar to all, on the right - the exact machine sharpening drills.
11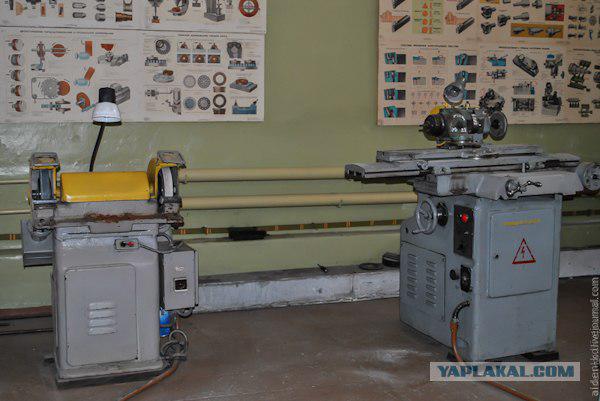 Blank production. Cutting budgets is carried out on a small rental workaholic - sawing machine.
12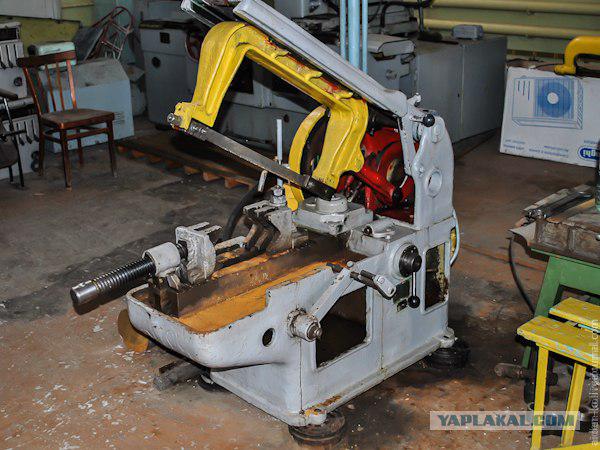 Cutting profile hire - on mechanical shears.
13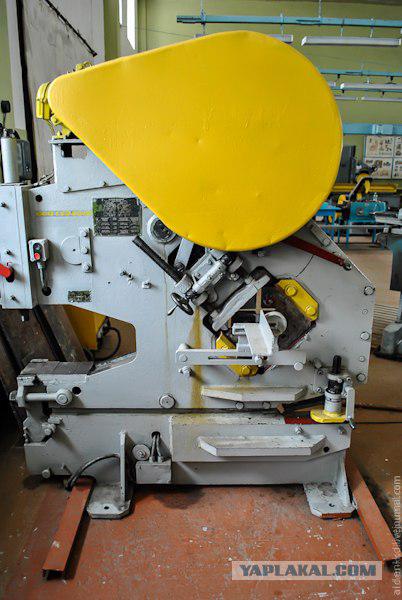 Planer. Used in processing planes (but unproductive), and often to perform within keyways gears etc.
14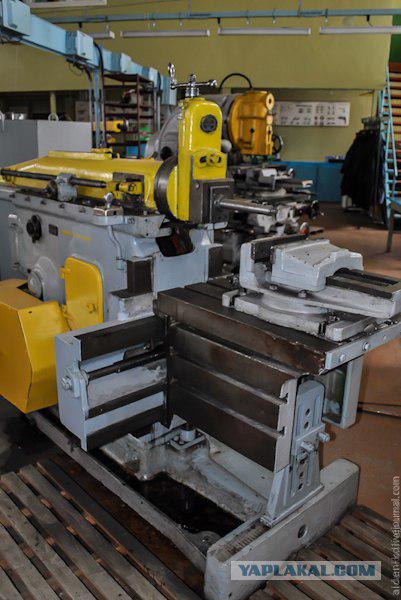 Here are the visuals - real machine components unassembled. Students learn not only how to work on the machines, but also their kinematics.
15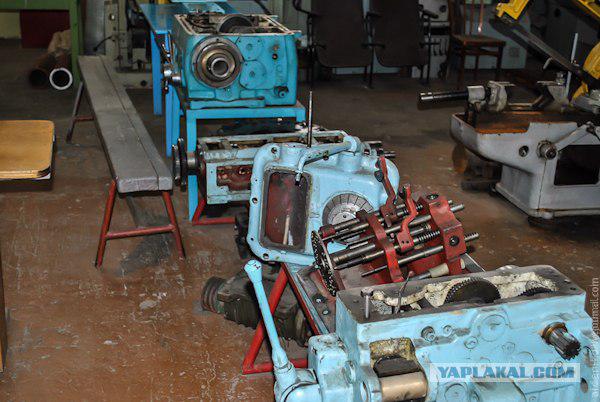 But since we partially heated laboratory =) sticking out of the floor pipe from which sharashit hot air. Russia, Cho =) But warm in winter - putting something really big.
16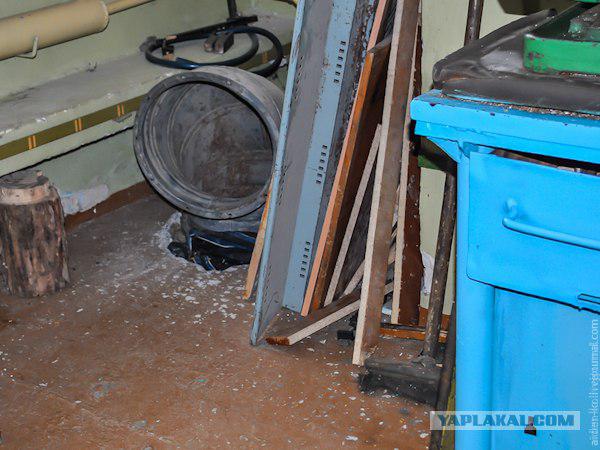 Many people say, they say, old equipment for 21st century! And we say that the engineer must know the basics of handling. Solid knowledge bases, being able to work on the machine, he will know how to design that others will have to make. Just start with the basics of a quality education. By the way, colleagues from other institutions of the Volga often envy us because of our equipment - for many, and it is not present.
This is just one of our laboratory. I showed the basic machines, but there are zubofrezery and boring, and metalwork Plot, Plot MOT - all that is needed for the production of single parts of almost any complexity.
And finally 17th
Behind this otklanivayus! Kick!
Thank you for attention.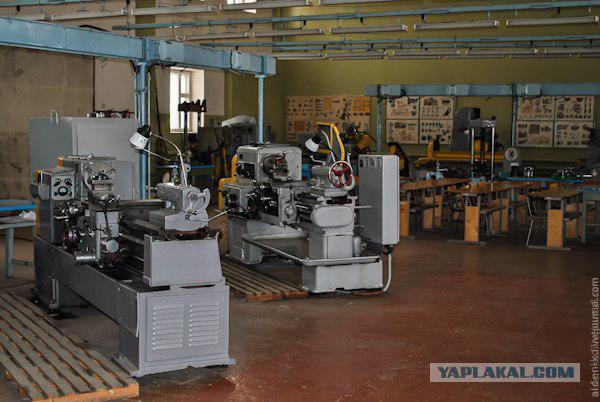 Source: