A lot of letters, but just tearing to shreds.
Hell rarity. Highly recommended reading for! Especially for those who see it for the first time!
In general, I took as long as nothing to do, write a review about your sprintёre ... It all started with the fact that a wise style, an aggressive buhiche in perebuhannom state began to press the pedal his ushatannoy kamryuhi and shout the girls - you see, nah, cutoff in the red area !!! Tuning nah !!! And then, stsuko, went to four Batin (my mean, I took it from Batey) and asks me the devil uzhraty .... "Are you on the course that this cutoff Korce also have?".
I told him: "Do not to mock you, the devil. What, nah, cutoff? Then out of the current electronics clocks that do not work and mafon Atlanta. " He hapnul beer, well, is this: "You said, one Hare not understand - there are valves, springs, hang them on the bestial speed. Come on, if you do not believe me, check ».
Well, I, fool drunk chevo not check. Especially the girls are technically advanced, with tits, interested. Well checked ept ...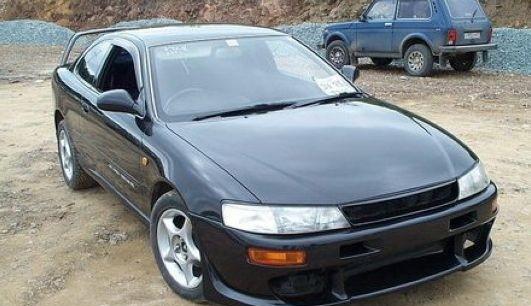 Reba was all village ... Then ... In short rumble up the cut-off is not reached. Ё6nulo something and quiet. All - to laugh, and I was not amused ... Well weightlifting in general - do not see Conan KAMAZ oil cutoffs ... Ceto there klinanulo, stukanula and a piece flew off the side otdvizhka. "The hand of another" - so Dad said, before I beat his ugly face ...
In general drin his batёk repaired, still sick on it on motorways gravel, and I got a job as well and wanted to imagine normal tachilu from which "hands" are not vylaziyut ...
I work in the mine, in the sinking ... Ass world. But there normally pay, so 25 pieces per month to receive the stable. Well, after five months - fuck, hay consumed half a year and undermine shestidesyulnichek and took out a loan for another poltosu.
Well, to the market - I think we can choose themselves what normal ... Bazar, in short, would be forced to think where skropalit even forty pieces so ... nah Zhyguli I do not need, I now live in the city. On the nines move some thugs ... Gee - ischo Volga offered ... And from dzhapankarov was a great choice ... Corolla, which stsuko, roller painted - her front and rear wheels are already rotated in opposite directions (4 BC nah :). Mark pesdaty, diesel, rumbles like Beralus to bump into fuel, as many places were found. And the "Camry-promenade" (so the owner said) is not zavoditstsa ...
In general, the work had to hijack with Coy any cones, pass, and take another dvatsohu pesdovat to the market again. Right now it was possible to choose. I chose a long time, but eventually bumped me to sell - a cheeky tipets, with a mustache, and says, "Nah you overcame Corolla? This is for the grandparents! Look here sprintёr - the name itself says, sports, nah! Plotoraha on mechanics fseh tear tries. " Raspesdaty such sprintёr ... bred like, rumbles ... Well, I told him right in the forehead and prick - let's cut-off check if all in order take away, nah! He so strongly stsuko checks grit ...
Well, I sat down, and immediately his gas to failure! He stsuko like roar - En, En, En !!! And the most interesting cho, froze arrow on tahohuemetre not dvigaetsa! There are cut-off means. I - time ago, do not smoke like Shipka, at Bateen longer there. Well, I gave him the loot, went Generalka drawn up, so I went. I first vkuril could not as there transfer switch - in theory it should be a mirror, and his arm with some mafnёy ​​Instead scheme ... I fuck did so, turned on the type of the first clutch droop and she stalls ... I really came out shoulder knock - like the handbrake is not stuck ... Well jerk moment, and I think - it is there resourceful here with revolutions have to start, well, I tumbled her 4000 and Clutch threw tries ... Vigorous theme was kaneshno ... There in the market under the wheels of the gravel, my drin this gravel two neighborly number showered ... I had to sell everything went beard beat ... Well, vsek one, one I myself urabotal, and then I was a piece of iron to some on the head of the charge and I passed out ... As the balls pushed his way - watching people dohera around my sprinter without all except glass windshield, and then broken Toko not fallen ... And I fuck from a plop right cheto thought came, I sat behind the wheel, first tried to include both the Russian - and it huyak and went. Normal topic, by the way. On chetvёre it was difficult to trogattsa. Just can not see nifiga, so I turnips out of the window stuck type Eysventura and come from the market pytattsa go ... And there is a woman on the turnpike says types I for travel and parking money should be five pieces of almost ... I told her, monster, explained as it is, that I had just bought - it horns stuck in the ground and does not want to understand nicho. Screaming creature. And behind all already, all buzz ... I say - Hey, tavern, right now, I will tear down the barrier tries yours! And he is really there sickly some ... That - again, yelling, fagot called me ... Well, I fuck - including the first gas to the cutoff, and grappled just threw thought the Japanese bumper strong, ok ... And she, sheep peresralis, start your Turnpike raise, well, in general, I e6nul on it straight headlights ... Faro in wood, even some fallen off her hood somehow did not become so ... And FSUs! But I Turnpike eёshny straight ripped up by the roots, that I almost pissed ... It was fun! Well cho importantly - fucking it flooded !!! Now, I caught up with what the cutoff is there !!! And I went to the garage, fuck lads must show wash, remove the glass from the salon - and drove all the way to the head against the window. With traffic lights twice again I tried cutoff - oheret !!! By asvalte game at all, the feeling that ... Yes do not know what kind of feeling, fun in general ... Rubber only smokes heavily, probably crappy. On Batin not smoked since. The first time so went - almost stared at Lasik head, and he was far stsuko !!! The second time - snapped the front wheel, so then went calmly, at the first so that the garage to hold on ... And so, about the car - right wheel FSUs, I immediately used, beauty, cool, better than four, only rags much much mafon normal, just screaming silently, it is necessary to put a buffer, well, rides well, just to the side pulls, this is probably due to the wheel ...
Well, to write about the way many will not, there nicho interesting ... So, already at the entrance to the area, Benz ran out of - well, I kid rang, they jumped on the field, hooked, dragged to the garage ... On the road still gaytsy doebalis, fuck, get away from them still have not turned the wheel is deflated ... Had razvodittsa - have written a fine for emergency gang.
And so we came into the garage, the boys watched, took a beer out there until washed - gave the kid to try Cho for aparat. All basically I liked. Nishtyak say. I told them then a cut-off in the garage showed - were all markups in ahue, even with a broken wheel. And then Michael (we had been working together) immediately prick - that we should go to the races, there ushatat fuck all to cutoff. And we have just the types of sorts gonchat on Fridays and Saturdays ... I said to him - Oh nah, cho I will hang out of the window when gonyattsa ?? Yes, tire deflated and benzyl not.
Those say - Oh nah !!! Already pyanyuschie all ... Well, in short took kolyanovskoe wheel from Deviatiny (suitable way wheel), rolled a wheelbarrow perdyachim steam to refuel, poured twenty and ninety-five, the better to Pearl and drove into the center with all the guys ... Without headlights course I suck, so I joined up for some -That garbage and slowly drove normally, a hundred - stodvatsat. Programs include markups cool, better than four, pull the wheel did not cease, and hews his Che is ... Well, so - people have climbed less than four - Hooley seven Vsev, but who have a lot to carry let the barn take, and it's still such polusportivny car ... They arrived at the center normally, only ball I chill at all in the trash and stone some straight nose flew, but it's garbage ... Three times tried to cut-off - che the smell was some nonsense from under steering ... But boys much beer spilled ...
Okay, I che long ... Now about the main thing. Racing. We Toko came over us immediately let all ugarat - like boys on such a machine, and without glasses and with a wheel on Deviatiny ... Well, fuck Meehan went out and grit get up to us who is the best thieves ... In short yelled, screamed, no one wants All ssut ... pulls on one type of six new, one can see that heaped some grit ... Let's go on a hundred - I say pohu you go. I knew immediately that I would win. We waved in short, cut-off and I do not have time to, well, well, I did not work him pobibikal (funny horn, by the way), he returned again and we come to wave ... And then I did not understand right now, already badly remember ...
He waved, I had need - made cut-off, dropped to mate and sprintёr me not to not go - everything is fine Poper, but straight to the right sharply ... I'm behind the wheel with one hand held well and he broke ... And there just post ( nafig he's just do need, I do not understand it, even the lamp does not light) ... Well, I'm short so badly about him that struck batteries split and what is the right plasmaski ... In general nezavodilas crumpled front car and strongly. Very lucky that chump out of the window and on the glass was not hit ... It would e6lo cut ... Now the car is in the garage, drove the boys told what to do will cost 60 thousand, right now, I work, I earn. I'll even buy a new tire and order to the disassembly window (well, it's garbage). And I will again ezdit.
And for the car - cool sports car, rushing just do real hard, normal cabin and mafon. Among the shortcomings - incapacious, steering wheel pulls to the right and mafon silently screaming. In principle, fine. How I do can still write as rides.
And then, the last topic of this - I began to fix his sprintёra, about which he wrote the last time ... I must say - fund did not exist. Until wages seven miles gavnom and Dad with mother like to hear about the money directly to the theme strive to get off. Yelling, insulting words referred to ... in short everything about everything I soroket vykruzhil. The debt has climbed, refrigerator zaebatelsky in Eldorado loans taken and handed over to the @! # $ On a piece cheaper neighbors well and sold a couple of cones Shaft ... Without a car one is not her life ...
In general let us with all the guys go on all sorts of devils, tinsmith, recognize Cho will cost sprintёra bend ... Everywhere zalyplyali prices of some unreal ... And hyli - Evo, it is important to bring to the garage, he cheto looks eblom twists, and he sees something kids have money to eat and have a normal car - that @! # $ lyayut ... That seventies the eighties ... In short, we sent them all fpecdu and went on to chock collier ... There Kohl spine, 6lya, Bul-Bul oglu kakoy- is the name of her remember them - it Kolyan gandubas sells ... And I remember thinking - what with him, nah, chiropractor if he syka every day this stuff hammer? But, the values ​​in the con did not pay ... And the fuck, obdolbasheny came, looked, looking balls crazy and started broadcasting: "Ai-wai, samy Harashi you sdelaem, savsem from the new atlichat not budish!" In general, if the focus is not transfer - Tridtsahu, grit, with your compatriot to work well, and spare parts, @! # $, buy what is necessary ... Tritsatnik zaibok.
And on spare parts had to be here chevo:
A) Wing (which Duremar invented this piece of iron-wing call, I have to malodetstva vkuril could not ... Well, would call the pen, how the thread ...).
B) Two lights, two indicator - this beast stoned me, by the way, offered by Shokhi vebat. Come on, grit, drank from wood bar and it lights zahyyarim. Type Beha ... And his eyes burn so fanatically, like the Wahhabis on TV ... Hyli, they churobesy whole life for these ... Beham Prutz OKS speaking, @! # $ Shade, what f @! # $ Beha? I Behi in the snout not eblis - I Sprintёr. In general needed polyubak two lanterns relatives ...
B) wheel (optional), and glass if enough money. Hyli - summer. Kraynyak Lobovyk can be broken even break the naher.
Well, a bunch of every hrenoty, too lazy to write ... Anyway, in the end it did not have to buy.
The thing thing ... The next morning, with pohmelischa, drove us sprintёra this Vakhtang on collier ... How rolled it all a trap ... It all started with INTO the garage we roll out manually bummer - cling to the @! # $ Pu rope to Zilu, I sat behind the wheel, well and rolled out with the boys ... And hangover breakup say - the hell bolt to drag him before? Especially glass all porazbitoe - come back to him, and sweat, and then brake-steer through the mirror ... I'll be a fool take and agree ... We sat and smoked and even touched. I must say all - when driving with braised Pihl put your key in the lock. Otherwise the risk as I am in the game, to think about how to pochetche katapultirovattsa ... In short wheel Zakusilo already at the first corner, and it ghouls at ZIL with such repolarization though bulldozer rear tie - pohyyu ... I have no dial tone, no mydok nihera does not work ... Oral already ripped his throat - zero response ... First I pokolbasilo the road ... There curb, the curb here .... Then I thought - decided hyyarit portage. He pressed the brake as the dope is - sprintёr traveled as a sled ... I sit here ... Pressure e6uchuyu pedal sniff rubber stink and I think - I e6lische them, those who are in ZIL, beat going ... What's interesting - and we reached a miner as 6lya, Mobile tsyrk ... People who have seen much @! # $ mouths open ... I have lomittsa and yelling stopped - hyli at traffic intersections, tormozyaku he sent you pulls to the side and damage a thread of the crew ... And I have no insurance, no hyёvki or money ...
When we arrived at the herov collier - and there is gravel road, pylischa raised the typhoon passed ... I went out of the beast of his, all in a tremor on the right foot at all @! # $ Tread, look for these towing, and even though in the eyes of Nassau - by @! # $ ... O people ...
"Instead of petrol I poured the beer, it is going - that is, 6lyad, ZIL!» ....
What can I say - of the wheels climbed as much wire ... So I got another three wheels more immediately thought - I'll take the casting ... But then .... I'm on their current type of attack - what are you, 6lya bulls skidding doing? .. And here churobesy collided, on its cheto "gyr-gyr gyr," Well, my sprintёra shoved into his boxing ... There they are any the curtains hanging dogs shabby wandering muse theirs Moorish shakes - just 6lya, normal service ... I cheto is looked relieved, and the boys I pushed - like climb in the back but were driven ... On @! # $ to @! # $ ... In short, I decided to walk progulyattsa ...
Do not know what it all came down on me, you ugorayu whether that right? .. Well, the hat was such that the car slightly damaged. It happens to everyone ... We get out of potsykov of no no to his car slammed not - fuck, on our roads without it? Meehan won for his general Cornfield tree taken down, and a sour tree - such as the shit on elkah district put on the new year. And it was like - we went fishing nah, well, in terms of fishing and not catch fish ... On Deviatiny kolyanovskoy this field and skidding .... We arrived. Juli - the river Tom, beauty, brew bucket driftwood any swim, rain @! # $ Um gryazische - Rybachy not want ... On @! # $ Chilis we, in short famously ... More sun went down, and Sam was over ... I remember - in the river @! # $, and I could not get up, but most do not fucking remember ....
In the morning I woke up in some dead wood. Look - @! # $ Ec ... Niva such smiling, standing muzzle on the stump beside tree green lying on the tree Meehan broken @! # $ M asleep ... And twenty meters Deviatiny ... Like a whole, but gryazische @! # $ of the best glass ... In this quagmire is not that car .... Yes vopsche @! # $ To imagine what is possible to climb ... On TV in a garbage only African, hippos lie ... And even at the muzzle nine fishing net attached. @! # $ ets, in short ...
And what is the crust - no one remembers how this could happen delyuga. Looks like some dick somewhere moved on Deviatiny and drunk (darker then fuck !!) threw it in the fucking swamp ... And then it started to pull Niwa ... tied, you see, for the network Meehan hollow right, well, network bitch, untied .... Here it is in the tree to fall, and the @! # $ Pitched on the wheel ...
This version is ... And we can chase them out there one after another - but then the @! # $ Network, right?
In general - @! # $ Condemn people for the accident. Any garbage there.
Well, here, is that churobesy standards - should be a single xer parts fly ... Loaded I narkomanchikov in the quarter, such as the WMS that their roots-junkies have something ... It uses a single, Pinochet drove there, grit, just to sprintёra hundredth two lights with turn signals. In patsanchik on the analysis lie somewhere in Kalachevo (we have such ebenёvka) ... fitting for each headlamp plus pyatifonu for rotator. And the look - Pinocchio in the parish, as much as the entire cheshettsa itch and balls like a poodle teddy. And the money to give him cheto scary ... Like and shpigovattsa it earlier than the night will not pull, but the mind him, degenerate, just may be enough ... Maybe he roundabouts prikoletsya katattsa ... Well, okay, say, the type you dumb ... For Now you two pieces for two lantern with rotator, go grind. Koli vymutish I'll even throw in pyatihatnik. He cheto moan, moan, but then sort of signed and stamped somewhere ... By evening lights pisanulsya drag. On the wing it was difficult ... It seems like we have in the city such topics are not prodaettsa. Well - I had to ask Michael's Cornfield smotattsa in Forge (we have here a glamorous polluted nearby town), there is all sorts there ...
Meehan as always cloudy with pohmelischa but xyli - rescued, and even going to go ... The Forge, fuck, fun, ask musorenogo at the entrance of the stores, it is some kind of plant called - like there nevebenny analysis ....