Let us remember, as August 19, 1991 began the so-called "August coup," which has had a significant role in the full collapse of the USSR ...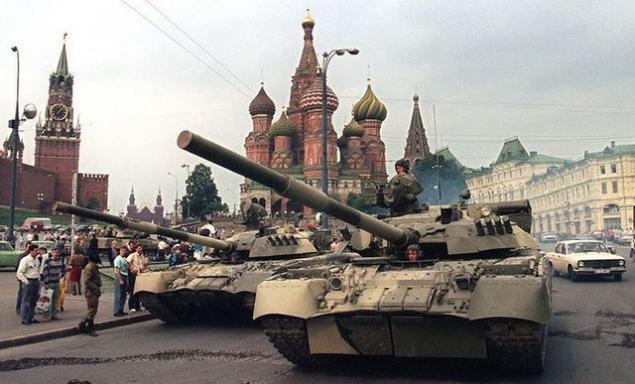 Soviet tanks on the background of St. Basil's Cathedral and Spasskaya tower August 19, 1991 The tanks drove through the city of Moscow to the White House, where Boris Yeltsin rallied his supporters and signed a decree "On the illegality of the Emergency Committee».
Soldiers waving the tricolor with its war machine, while the rest of the military equipment leaving their borders after the suppression of the coup August 21, 1991 coup leaders fled the capital or committed suicide.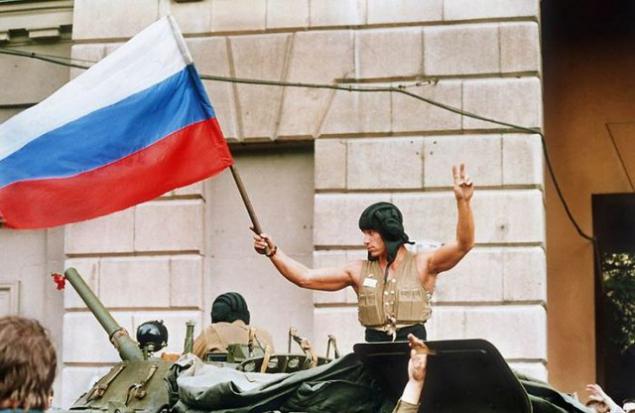 Mikhail Gorbachev surrounded by his "comrades" in the weeks before they head August coup. Gorbachev stands next to the vice-president of the USSR Gennady Yanayev, who will soon become the most prominent figure in the coup. In the photo - the leaders of the country at the ceremonial lighting of the fire on the grave of the Unknown Soldier near the Kremlin in May 1991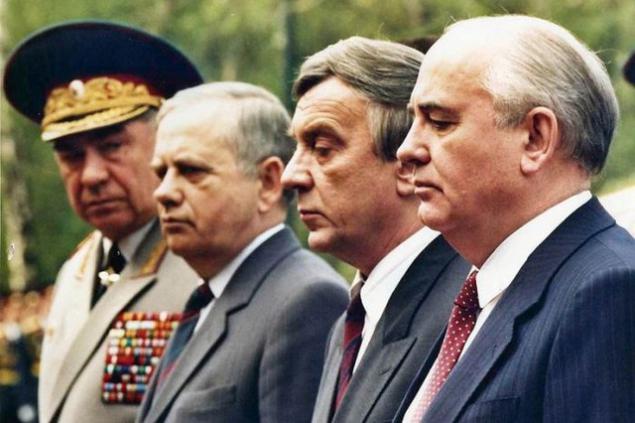 August coup leaders from left to right: Minister of Internal Affairs of the USSR Boris Pugo, Vice-President of the USSR Gennady Yanayev, deputy chairman of the Defense Council Oleg Baklanov. They formed the State Committee on the State of Emergency and tried to prevent the collapse of the USSR.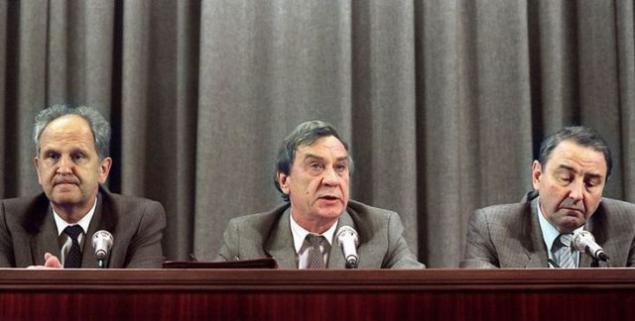 The crowd surrounded the APC, trying to block the road August 19, 1991 Military vehicles hit the streets of Moscow after it was announced that President Mikhail Gorbachev was dismissed from his post and was replaced by Gennady Yanayev.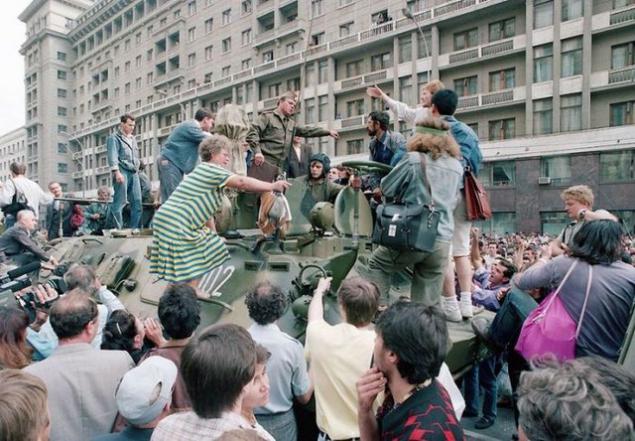 Supporters of Boris Yeltsin on the barricades roll large pipe, 19 August 1991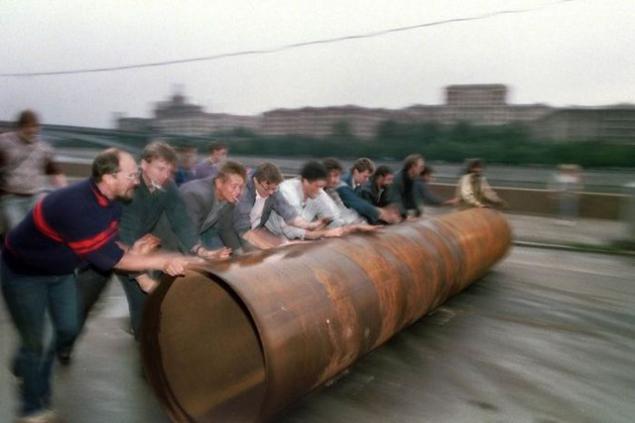 Boris Yeltsin on the tank in front of the government building August 19, 1991, Yeltsin addressed a crowd of supporters with his allegations of unlawful acts putsch.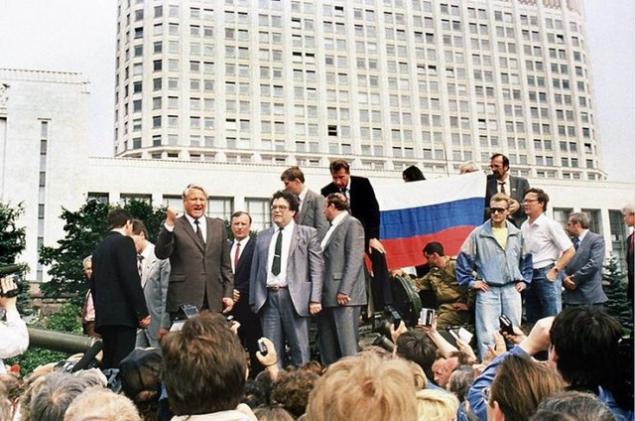 Speech by President of the USSR Mikhail Gorbachev August 20, 1991 on television. In it he says that in the country there is an unconstitutional coup, but his health is all right.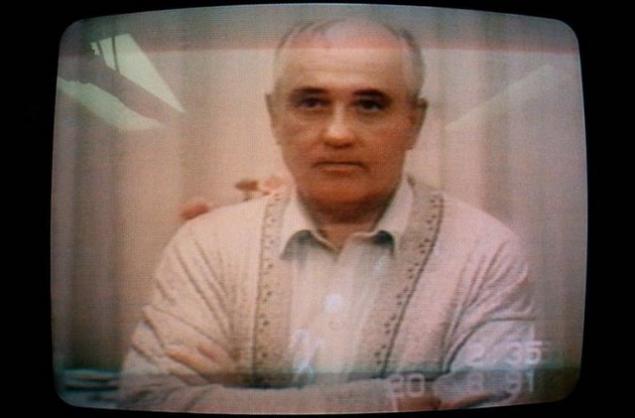 A demonstrator attacks the Soviet soldier near the White House August 19, 1991 On this day, thousands of people in Moscow, Leningrad and other cities began to construct barricades well path and armored troops.
Demonstrator talks with Soviet soldiers in the evening August 20, 1991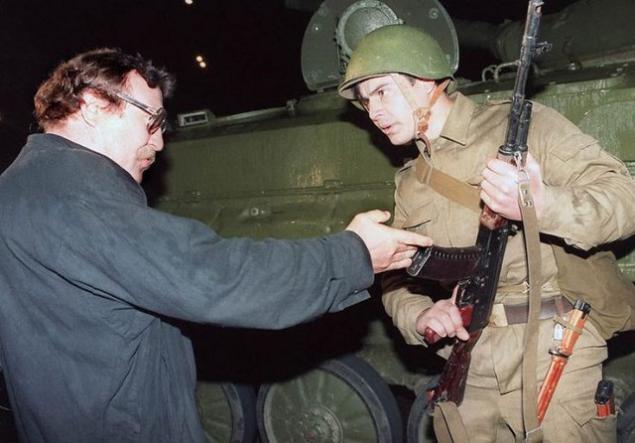 Demonstrators play guitar and talk with the soldiers in front of the White House August 20, 1991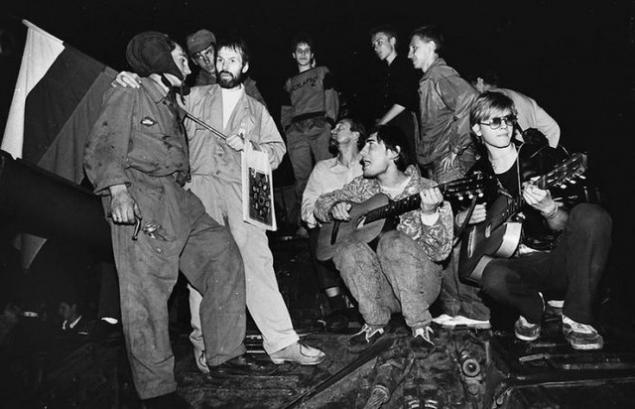 People on the barricades in front of the White House August 21, 1991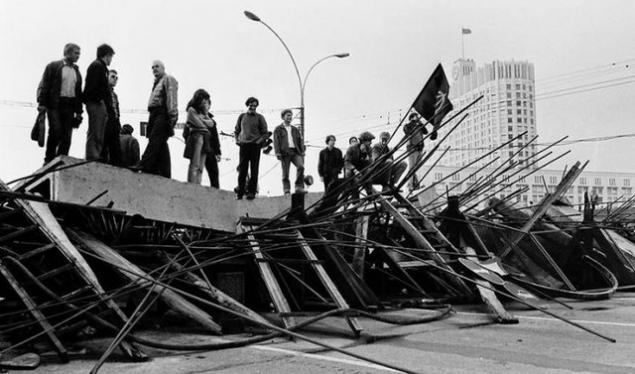 A crowd of cheering people outside the building of the Russian government is happy ending coup August 22, 1991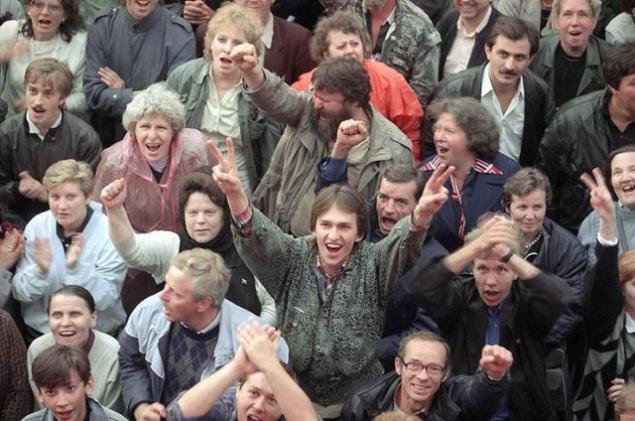 Demolition of the monument to Felix Dzerzhinsky on Lubyanka Square in Moscow, August 22, 1991