I understand that politics took all but this happens regularly, and all must be prepared for such things.
Willing to share their story of how my business has selected a member of the EP - MP from the urban district Balashikha Usoltsev Ilya Viktorovich. Previously, she could not, because it would have been only words, but now there are judicial decisions. However, the criminal case and no ... I lost my business as a result of raider attacks. And it does not dispute the owners or partners, no. I was the sole owner. I just picked a night club, which I held, and in which it has invested 9 million rubles, and the year of my work and a year of staff. And the property and the club's reputation is well-used by others for further profit.
And I'm sure it would not lose if it agreed to the "distribution of drugs out there" ... and in the face of the roof member of the EP Usoltseva IV I am also interested in the work of the law, and I still believe that "the power of the truth».
But first things first ...
Open your club restaurant was my dream, and in the crisis of 2008 was the most loyal to invest. A suitable room that would fit under the concept of "The Club PLANT", found in the Moscow region "glorious" in the territory of Balashikha Balashikha cotton mills. The owner of the premises was Limited Liability Company "Russian Knitwear Company". So I met with the deputy of United Russia from the urban district Balashikha Usoltsev Ilya Viktorovich, by the representative of the landlord.
However, an agreement with him was difficult because He always said that the decision not to accept it, and the Company's management Russian Knitwear. As a result, we have concluded a contract with the Russian knitwear represented NV Saveliev
I note that the room was dilapidated and that it needed time to recover. We planned to open in October 2009, this was the landlord must comply with all work on the restoration of stairways and common areas.
Despite the fact that the representative of the landlord Usoltsev acted officially he was the general director of "Balashikha cotton mills," I was responsible for the lease of premises, as well as the provision of electricity and heat. Cute this guy in the neighboring areas which are sitting pretty tetki called lawyers and secretaries, and concurrently served as CEO of any "FFT energy ... etc.", ie a company supplying all kinds of utilities. Usoltsev repeatedly offered every assistance, but I like a man stubborn, decided on their own to go through all registration and license, and I can tell you that took them without a bribe, for which, as I said Usoltsev worthy monument in the heart of the glorious city of Balashikha ( The license for alcohol, certificate).
From the very Usoltsev we signed a contract for the provision of thermal energy.
Meanwhile, repair work, where it was promised, were not carried out, opening tear, advertising money spent in an empty, waiting to recruit staff, as time went on ... rent was paid.
I had to argue with "dear uncle" and writing angry letters to him with complaints ».
As a result, we decided to open, no matter what. Open and "Oh my God", began repairs to common areas, kitchen prepares guests arrive, and we sandblasting walls discourage brick, the air suspension of brick dust and sand, the noise, you can not work, we will close again, then I did not understand, that all this is sabotage ...
Due to the fact that we have not opened on time, I lost a lot of money, the winter - this season, that's what we missed, we had to work until the fall in the constant insertion of finance, got out as best we could, but there Usoltsev started us off the light and tinker Other obstacles still pretending that the Russian leadership decides Knitwear.
I wrote a letter to the president, as our leader said that small businesses in our favor, and you can not stop him. The president responded with lightning speed! I was not a little surprised and pleased. I was invited to the Administration of Balashikha, where I heard: "We sympathize with you that you have contacted Usoltsev, the only thing you can try to do is to agree with him" (this was the first call).
I went to Usoltsev, who received a call from the administration, we had been unable to agree until September, he did not touch me, in this case, of course, for the 1,000 meters I was paying, but to use them in full force could not, in the club business summer - it's not season.
In July, the end of the first contract we have signed a new, and for which higher rent and thus increased security deposit, which I had to fill up. It seemed that everything will work out. The club was excellent, had a lot of guests, everyone was happy.
Playbill Club.
Since September, we began a very interesting series of parties in the club were queues, the parking lot was full, but! All this was accompanied by the fact that we did not have electricity!
Ie we will fulfill all its obligations, so we had a hard time, BUT! there was no electricity, and electricity bills rose by about 5-6 times, despite the fact that under the contract, we have to pay over the counter, the figures were taken from the ceiling Usoltsev. Due to the lack of electricity had to rent generators. We agreed with other institutions, as the existing agreement does not prohibit. But the light miraculously able to turn off at night and in other organizations, and even across the street !!!
But it seemed to me that I can agree, in any case, I'm 8 years in manufacturing worked as Deputy General Director.
And then began the persecution. To us came the mask show, referring to the strange disturbances, although we are only just a license obtained, respectively, all checks passed, I extruded prosecutors even when I went to the hospital ... I remember my back flowed nasty trickle of sweat when the solicitor's me phone said that still put me ... I thought that everything should be fine, but I'm doing everything right ...
Up to 25 October, I had to pay the full amount of rent, as agreed in advance, according to the
notification of the date and amount of payment.
A lot of money went to advertising, salaries, other payments, we do bought for events, parties, things went, we waited for the season. However, until 25 October 2010, I have listed more than one million rubles to the account of "Company Russian Knitwear" cover all payments that should have been paid.
Usoltsev asked me first 30,000 for something to turn the light on, I paid him, because to my customers had to come banquets, then 70,000, I refused, then 300,000, I appealed to the Economic Crimes, where my application is not accepted, staged a circus.
And on October 25 in the club representatives Usoltseva protection and demanded that my guards and staff left the room. I asked them not to resist and to leave, but I knew that there is no debt, ie, and there are no grounds to do so, I thought it was all a misunderstanding, because we are in the 21st century, we have the rule of law, but coming to the club, I received from the chief act of sealing the premises.
And found the seals on the doors
And in the office at the Usoltseva I received a notice from the Company's Russian Knitwear, where it is said that I had violated the terms of payment!
It turns any money from me never seen, and Usoltsev talk to me does not want to. I called the bank where the account is "Company Russian Knitwear" and asked, "How so? I sent more than a million rubles to the company, and they do not see? "and received the answer:" They can not see them, because money credited to their account ».
What happened to me? Tantrum? Nope ... it's not hysterical I guess I just do not remember what happened to me these days ... I tried to call Usoltsev, accountants, lawyers, I called my staff and I answered them that soon all will be well, we rang and guests we said that the party would be that it was a misunderstanding, I tore off the press and went to his club to pick up some documents, but no papers, no video equipment is already at the club was not. I had the keys, I plucked the press, because the contract I had the right to go to his club, when she wanted to, but after I went all around the perimeter of the door had been welded by electric welding.
That day, I was able to enter a Usoltsev, he told me that he knew where my children to find me a kilo of heroin "not a problem", that "when I sit down, it is light a candle" and all that fight with him pointless for him PARTY, followed by FORCE ...
Business - it's like a child, you want it, then you nurtured it as an idea, then you give birth to him ... I picked up a long staff, I taught them, I loved them, scolded, supported, I had a great team. And they were on the street without a salary, and they guarded the month club, and hoped that all would be well. They organized the rally collected signatures, sent a letter to the administration of the town of Balashikha in my support ... I am very grateful to them))) I want them to understand me that I did not want to break the law, I do not accept the offer of the bandits, though They were, I just decided that I was a long time, but the law will deal with Usoltsev. I had neither the strength nor the health to the war ... I - a volunteer, I believe that "the power of the truth»
The police refused to accept the statement, calling it a dispute between economic entities, attorneys did not believe me. On the advice of a former employee of the prosecutor's office, I wrote this statement on the "unknown persons" to the police figured out, on whose orders were welded the door of my club, where all my possessions.
Then the police began "sea" ... all precinct sick, take time off, were busy, etc. And only one said to me that he does not care, he will find out and did it, he went home to Usoltsev and took his explanations that have been attached to the refusal to initiate criminal proceedings, but are conclusive evidence at this time because Usoltsev these explanations lied! He claimed that I owed the Company's Russian Triktotazh rent and Balashikha cotton mills for electricity on the basis of which allegedly unilaterally to me was to terminate the lease.
Once at the police station I quietly told so that the whole circus in the Economic Crimes was drawn specifically ... It's just such a reception for the "boys».
And the fact that he is friends with the chief of police Balashikha Vasilyev and rides with him on a fishing trip, so he knew exactly when I came to the Economic Crimes and stopped to take up ... And that it opened 12 criminal cases for such cases, but they have forgotten and lost, and that in the next room to me is the same businessman was killed and no one is not investigating, but his room was also rented together with all property ... and all my ideas about the state of law in Balashikha do not work ...
December 1 I saw that in my club are other people who told me that they have a lease on the premises and it is better for me not to mess with them ...
And in January, the club was opened under the name of the dial tone, but with a sign factory, on the Internet he was advertising.
Then Factory "Nightclub Balashikha" Factory "features an incredibly friendly atmosphere and originality of the concept. The club is open on the site of a former nightclub Balashikha "Plant»
as seen in the accent on the fact that nothing has changed after the factory ... then club "Pride", which is just on the walls pokleit oboyki ...
Logically, as well as according to a new tenant soon I should get sued for that I owe them money .... I decided to wait ... and I got a lawsuit o_O, that I have money, because they kept my belongings.
We won the court with my wonderful lawyer Kazeeva Vadim, thanks to him, that he came into my situation and took with me really a penny for their work, and sometimes even waited when I have the money and went to court simply because it belongs to her profession as a doctor))
At trial, it was proven that I not only owed the money, but I overpaid 430000, which were the security deposit and no reason to take away my club was not !!!
On appeal, he realized that there is nothing to defend the position of representative of the Company's Russian lawyer Knitwear STAF AM was an act of reconciliation with who allegedly signed me, that I should be the amount that the claimed in the lawsuit. The judge asked whether STAF sure he wants to apply to the case of false documents, STAF immediately pulled the document from the judge, in general, the court, they lost ...
I winged victory, has suffered in the Moscow region prosecutor's office statement, which is attached to the evidence that Usoltsev lied that there was a debt, has been overpaid. MVD Balashikha I refused on the basis of testimony Usoltseva tadaaam even without checking the facts.
Then I applied parallel to the claim to arbitration, to suing its 430,000 overpaid for the judgment came not STAF, explanations were excellent: we thought that we were right, so you have not punish)) Judge Kim thought it was ridiculous and we once again won a lawsuit . Thus i.e. He proved that the overpayment was, and now they have it to me, and again went to the prosecutor's office with a complaint of Defense. And it once again sent to Balashikha, and I again refused, but now it is the prosecutor's office Balashikha, and formulation kills: in short - "We refuse you, because we will always refuse," and there is not a study of the documents that I put or Court records or testimony Usoltseva that has changed completely for the year, nothing, I can not lay out a scan here because I have given almost unreadable copy, we are now once again wrote a complaint to the Prosecutor's Office of Defense, have to refuse Balashikha, but what I'm writing all this is ... and I am writing to that, of course, life goes on, I'm living, I'm happy Usoltsev not did that so wish, I do not sit in prison, I am known for good things, I did not seek ever to sit on the "golden toilet", I wanted to do business, because I had the idea and I wanted to implement them so that people were well, I believe in the rule of law, in that the small business support. During these 3 years I do nothing, it does not believe it. I just wish some of the prosecutors understand why the judge Kozlov VF Kim EA, having studied the matter, understand that I have taken away business illegally, want Usoltsev and all involved were, like, that was not so, that the prosecution does not touch the perpetrator because he deputy of United Russia. I want my money back that I can not return through arbitration, because the first thing Usoltsev done is brought the entire accounting of the club must be a criminal case and this person should be seated. I - a patriot, and I live with love and respect for his country. I have every right to say that I was the United Russia and the prosecutor's office denied the right to engage in entrepreneurial activity, protect their criminal deputy.
I know now that the territory of the factory had often filmed stories about sewing counterfeit goods to Cherkizovsky market, I also know that in Balashikha is no law, and that there is a place where my property, which is already 3 years to earn other people, I have to clean this country, I want to bring back those debts where I have to those who believed me and I ask the blogosphere that helped me to cover this story for all. I - Natalya Malinovskaya, known in the circles of volunteers as factories. I want to be heard by those who need to hear and to be punished those who should be punished, and that small business looked on the other hand, we - the people who create ideas that are not protected in any way against criminals with party cards of United Russia, I have the direct proof.
Source: Natalya Malinovskaya
zavod-nm.livejournal.com/2769.html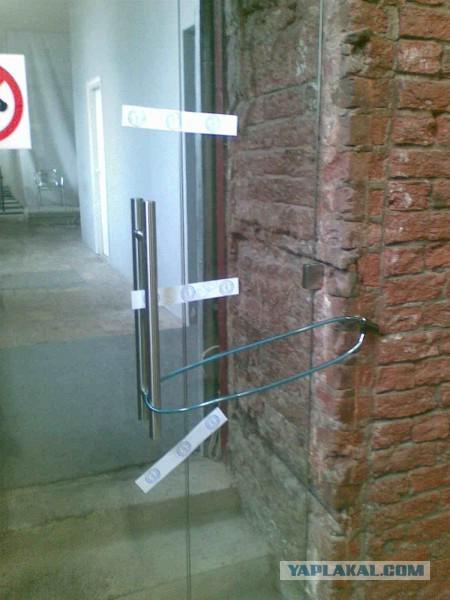 Usoltsev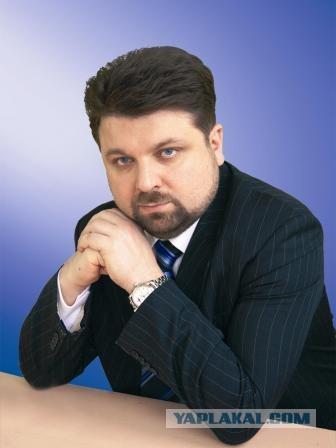 Source: