In a typical nine-I lived for 29 years and have always shared the corridors we were in such "sick" colors - the blue, then green. This year did repair the door, barely persuaded GEN to make the wall a little more fun by color - finally got yourself such a blue.
Flowers on the stairs, and the site has long been standing, but this time it came to my neighbor, retired and began to pour out the soul, saying grimly at us, some red tape ... and I thought itself there are such ...
I must say - art education I have nirazu))), but there was a desire and technical possibilities, that is, brushes and paints (acrylic for painting on fabric and "Snowball») gentel.gif.
What came of it - see below. Sneaker and other heavy objects please do not throw - and so sick)
Pictures will be a total of seven, I hope not much straining.
Climb the "web" looked for ideas and began to translate.
The first step has been drawn on the shield.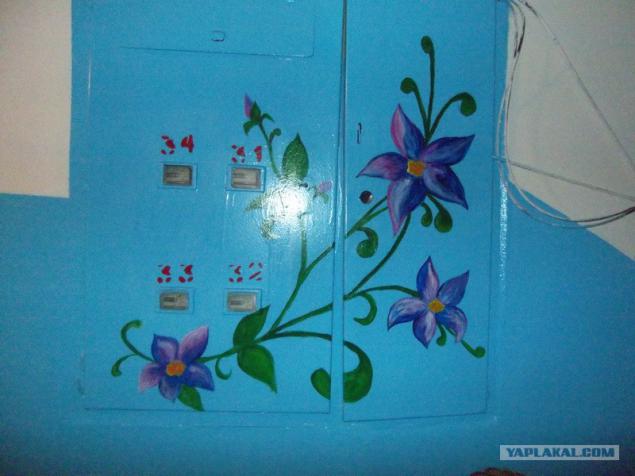 Next was pleased with fat cat. But, on reflection, I decided to join his own but "to»)))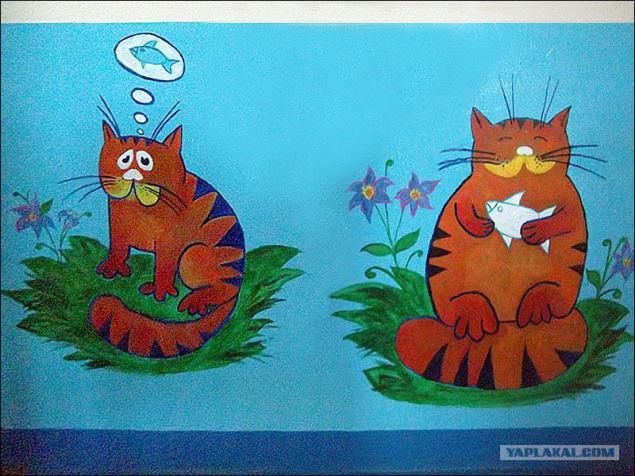 and then away we go)))
Etched and our dog - dwarfs Martha (though nephew said that these white paws she never had, and shapely, she kind of turned)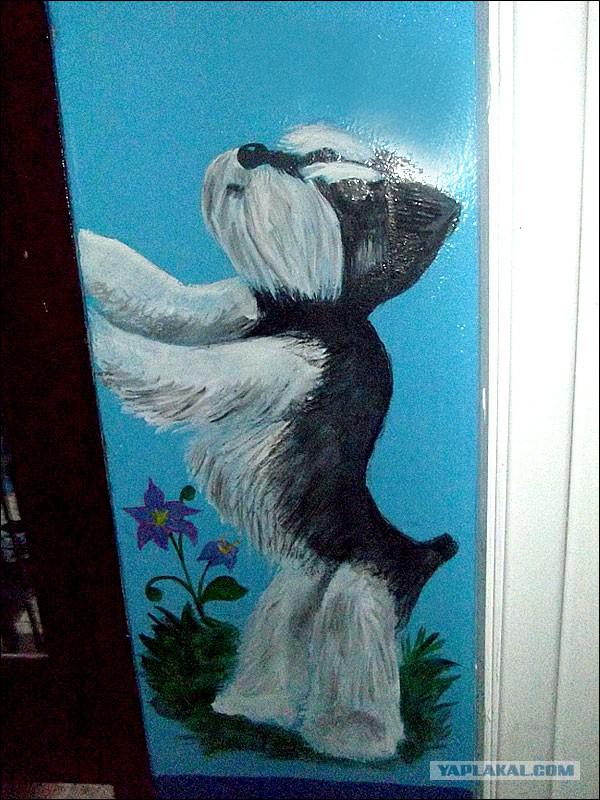 Once the idea of ​​Neta was a hedgehog with apples. Son said that some criminal picture - Hedgehog spioneril fruit)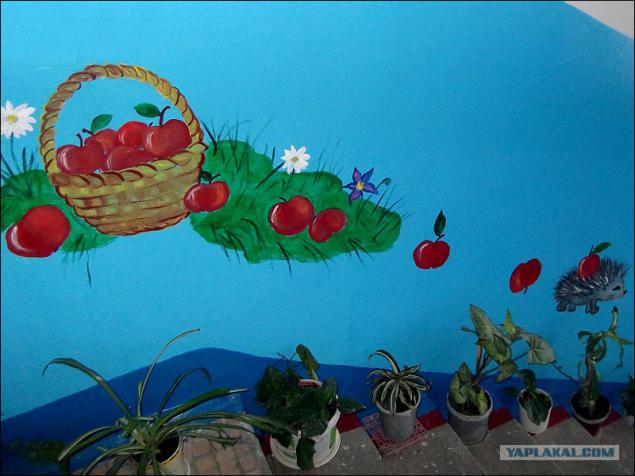 ...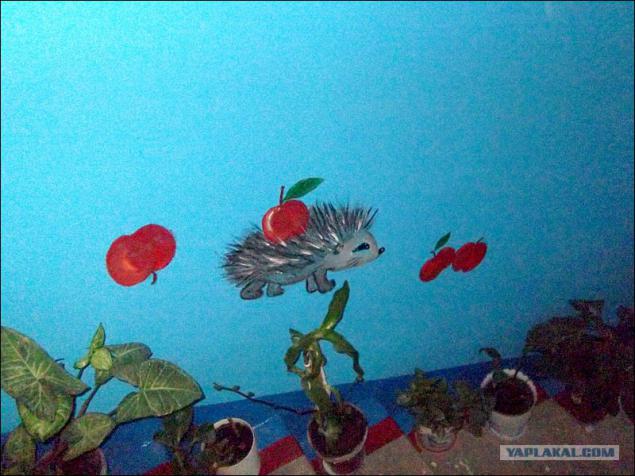 Flowers with butterflies fantasy - a thread quirky therapist accurately be called the unhealthy than the thread)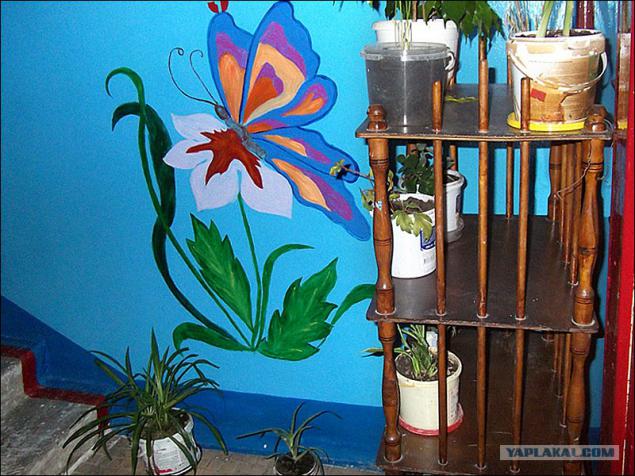 Here's a look when I get out of the apartment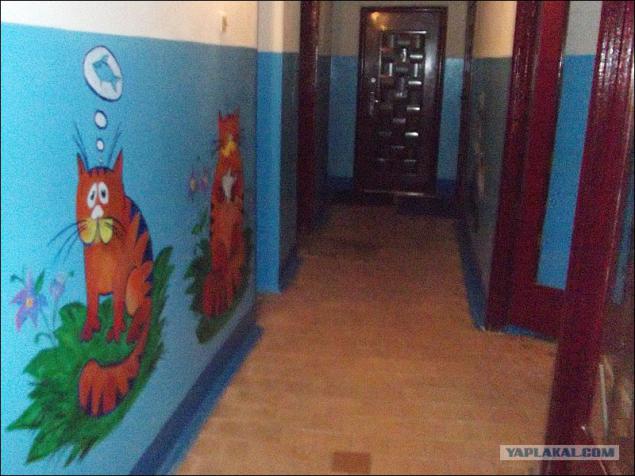 And this flower meets at the exit of the elevator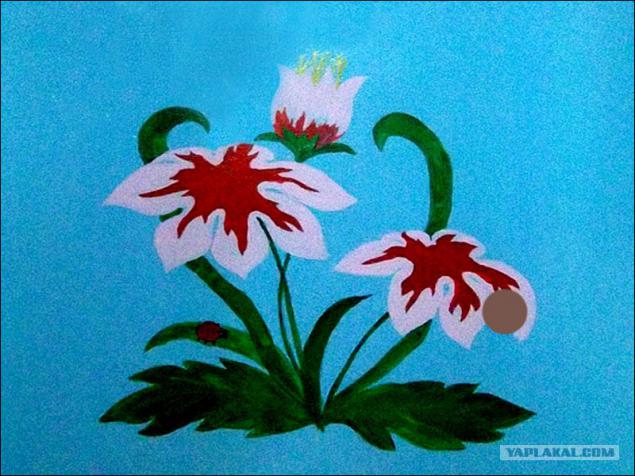 Source: