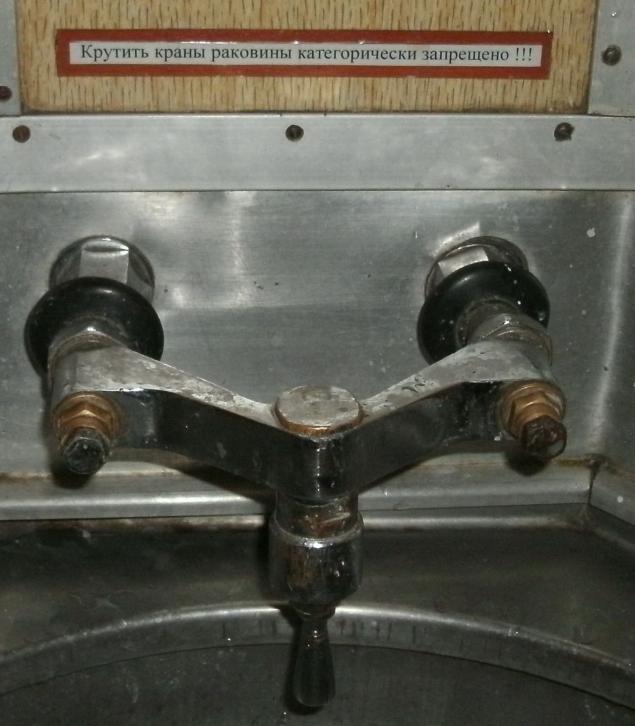 Somewhere in the late nineties, a very nice girl from a small Siberian town reached the Trans-Siberian Railway Trans-Baikal area around. She wanted to catch the train to Vladivostok - learn very much. Conductor composition approached the girl explained that there is no space, or rather, there is no normal places - around the train there is only one place in a double suite. But decent girl better not to go there ...
 - "And what is this coupe?" - Asked the girl anxiously.
 - "It goes scary, hairy and very dirty foreigner with crazy eyes! Such a huge, unshaven and very strange ... »
 - "As we drove, he gave me two times in the toilet trying to get along with each other. Then do not let go of the toilet some guy wanted to break him there. In Russian, he does not understand anything, just waving his arms so people rushes! More eyes had such hungry and very angry. Forever near the toilet watched for whom no hitting. But I talked to him, and he kind of subsided. Do not go in the same compartment with him ... »
But the girl really had to go - she really wanted to learn to be a decent profession and forget their dismal home - a small Siberian town. Happiness terrible alien girl got really good, and even in English fluent.
When she came into the compartment, scary alien (really huge guy) politely stood up (almost displacing it from the coupe), said hello, pointed to his beard and plaintively, said apologetically - «Sorry. No water! »
 - "As there is no water !?" - was surprised girl - "And you looked in the toilet?" - "Yes, I was there! All cranes torsion, all that could pull - pulled. I do not know how to turn on the water there! I myself see that it is there! The people there unshaven, comes with towels and leave all shaven and Washed. I tried to find out what the problem is, and I was afraid of everything! »
 - "Are you at the bottom pimpochku tried to push?" - So order specified for the girl.
 - "And what is the thingy !?»
A little later, we found out why Americans were so hungry eyes. Just great men usually need to eat at least once a day, or even two. In the dining car did not take his credit card, and Siberian halts he has never been ATMs, and now they are hardly there. And he drove all the way from St. Petersburg. A guy he is not small, all cash were eaten before the lake. At major stations to go to the city to look for an ATM, he was afraid - did not want to stay and live in an unknown city, and how much it will be to clarify the train, for obvious reasons, he could not.
A minute later, the alien from the nearest neighbors coupe already discussed the "lewd" Monster life and a young girl who came together out of the compartment and locked themselves in the toilet.
After a couple of hours scary alien, who turned an American professor, Doctor of Biological Sciences, a specialist in project management and in the process is not a party to one of the polar expedition, named John Marlin Krum, has been washed, clean-shaven, dressed in women's caring hands to wash the shirt, fed and, beaming, communicated with passengers through an interpreter. The reason for his outrageous behavior, he did not explain to anyone, even those repeatedly asked about this ...
ZY And the girl, until the end of the road the whole car looked with mute admiration as tamer of wild animals. That's what John Croome met his future wife, and now, a terrible phrase «Did you press the pimpochka from the down?» Became their family joke told by for lunch closest friends ...
< bron1k