Famous pictures with comments Bashny.Net
"Famine in the Sudan"



Author - Kevin Carter - Pulittserskuyu received the award in 1994 for his work. The card shows a Sudanese girl, bent over from hunger. Soon, she will die, and a large condor in the background is ready for it. Photo shocked the entire civilized world. On the origin of the girls do not know anyone, including a photograph. He made the shot, chased predator and looked like a child leaves. Kevin Carter was a member of the group of photographers "Bang Bang Club" - four fearless photojournalists traveling through Africa in search of fotosensatsy. Two months after receiving the award, Carter committed suicide. Perhaps haunted by horrific memories of what he saw in Sudan.

"The boy with a grenade"

Innocent little boy with a toy hand grenade - known work of photographer Diane Arbus. The boy's name - Colin Wood, son of the famous tennis player Sidney Wood. In his right hand the boy compresses a grenade in his left hand is empty. The child's face shows not the terror, not fear. Diane picked up the long desired angle shooting her in the end the guy broke down and cried, "Take off already!". In 2005, the picture was sold for $ 408, 000.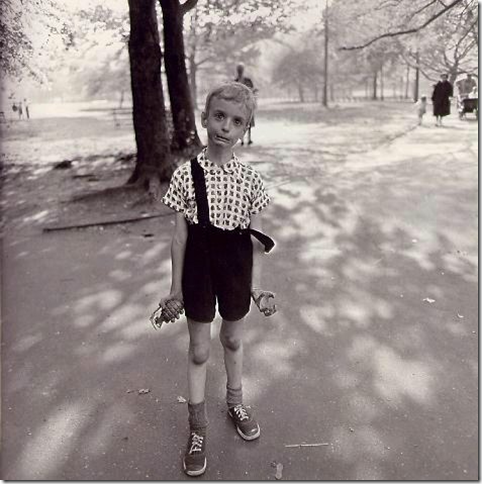 "Shot assassin of John F. Kennedy"

"Oswald was taken out. I clench my camera. Police head restrains citizens. Oswald took a few steps. I press the shutter release. As soon as the shots rang out, I pulled the trigger again, but my flash did not have time to recharge. I began to worry about the first photo, and two hours later I went to show pictures. "- Robert H. Jackson. This picture is also one of the most famous in the history of photography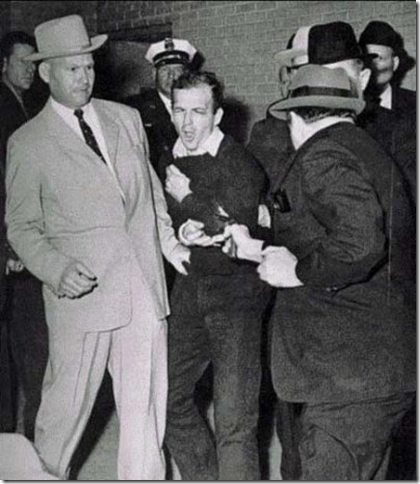 "Merlin"

Marilyn Monroe. During shooting, the girl looked away, giving the picture more charm, mystery and mood.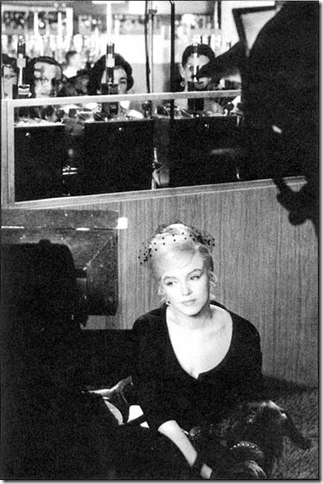 "Trunks"

Street punks, threatening the photographer pistol. Yes, a child of 11 years old, and the gun in his hand a toy. He's just playing his game. But if you look closely, no games in his eyes you will not see.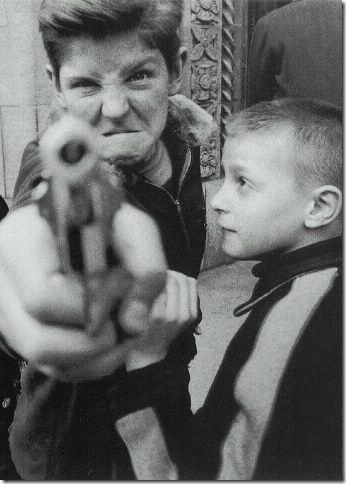 Tags
See also
New and interesting
New and interesting