Select the mode, press the button and get a shower ― here's everything you need to create a perfect source of pleasure. An invigorating massage? Just click! Prefer caressing the rain? Press another button and you can bask in the soft summer rain. Of the maximum invigorating the soul to complete relaxation ― all in your hands thanks to the innovative series of showers, GROHE Power&Soul™.
Just click
One press of a button and a brand new feeling. Unique switch GROHE AquaDirect™ combines advanced technology and outstanding design. Four buttons on the switch located on the outside of the shower disk, provide easy access to the four main modes of jets and seven unique mixed modes. This feature allows you to create the process of making the soul as an individual.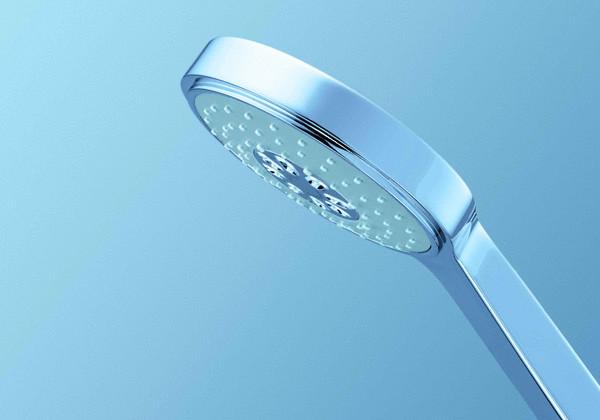 Now You and every member of Your family will always shower with the perfect mode of spraying water. GROHE Bokoma Spray is a truly innovative technology by GROHE, which is consistent with the concept of a healthy lifestyle, offering a mode in circular massages. Also represented: soft Rain, GROHE RainO2, oxygen-rich, and powerful mode Jet. For a change these modes can be mixed according to your mood.
Unlimited possibilities
Modern or classic style? Shower with wall mount or handheld shower? Compact or full size? A wide selection allows you to buy GROHE Power&Soul™, appropriate any personal preferences and bathroom configurations ― from handheld showers with a diameter of 115, 130 or 160 mm to showers with wall holder and shower sets, showers from the top to whole shower systems with a variety of characteristics. GROHE Power&Soul™ is available in two collections: refined and rigorous, Cosmopolitan and classic Contemporary.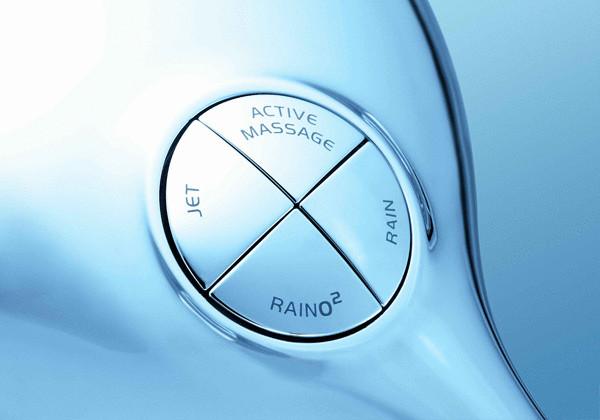 Traditional quality GROHE
Soul GROHE Power&Soul™ possess all the characteristics of GROHE products: quality, design, technology and environmental standards. Made of high quality material, the shower heads are not only durable but also retain their Shine due to GROHE StarLight technology®. A successful design solution GROHE already garnered such prestigious awards as the iF and red dot 2012 2012. Excellent technology showers designed especially for you ― just press one of the buttons on the switch AquaDirect™ to enjoy the magnificent spray modes. And the technology GROHE EcoJoy® ensures responsible use of a valuable natural resource like water.
Source: /users/78