"When I shared with parents their plans to become a designer, they were not happy" - shares his memories newly designer and creative director of fashion house Louis Vuitton, Nicolas Geske.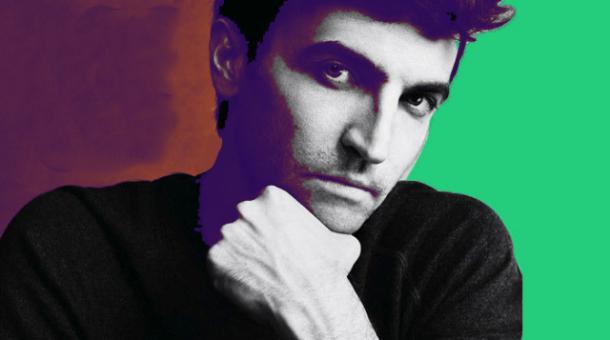 As a young man, he knew exactly what he wanted and achieved it. Please realize the dream of working for Jean Paul Gaultier. At that time, Nicolas was 18. It took several years and a good friend of complicity, shoe designer Pierre Hardy, Nicolas gets a position at Balenciaga, and soon his head.
For many years he worked diligently on the collections of the brand, fashion critics called him a young genius, admired concise talent.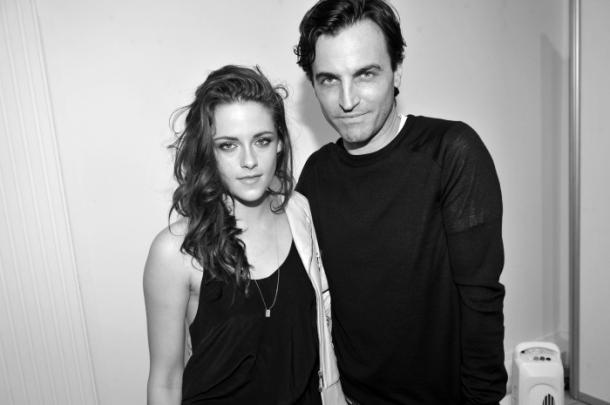 Nicolas Geske and Kristen Stewart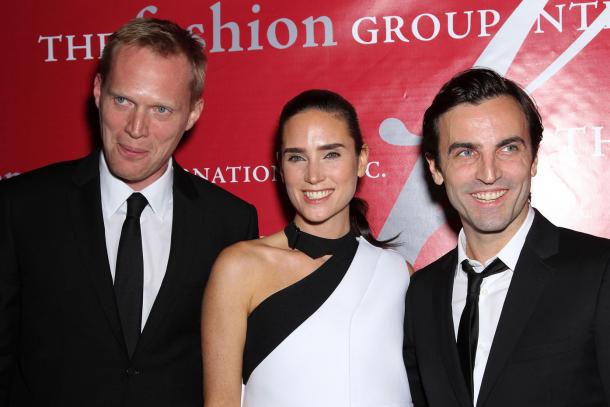 Nicolas Geske with Paul Bettany and Jennifer Connelly
With the departure of Marc Jacobs another French house was left without a bold bright ideological mastermind. "In the short time you need to find not just a suitable replacement, and a wizard. Man with a huge mass of talent and fresh ideas. Geske was just such a person! "- He said in an interview with Michael Burke, CEO of Louis Vuitton.
"I got a solid position early on and has since learned how to fight and defend their ideas. You could say, I forgot what fear and gained something very important - confidence, which motivates me. "