This past weekend was a landmark for the designer Nicolas Geske and fans of the brand Louis Vuitton. For the first time outside of Paris was showing cruise House, which also became the second for talented Frenchman Geske as creative director of Louis Vuitton. Scene of action was chosen luxury resort in the heart of the Cote d'Azur - city sports cars and the Monte Carlo casino. During the annual Cannes Film Festival entire secular esteblishmenta certainly sent to the French Riviera.
In a series of noisy parties tedious, this eye candy true fashion aesthetes became catwalk at the Palace Square, which is miraculously transformed temporarily. The show was held under the patronage of personal Princess of Monaco Charlene, who was on the list of the most anticipated guests.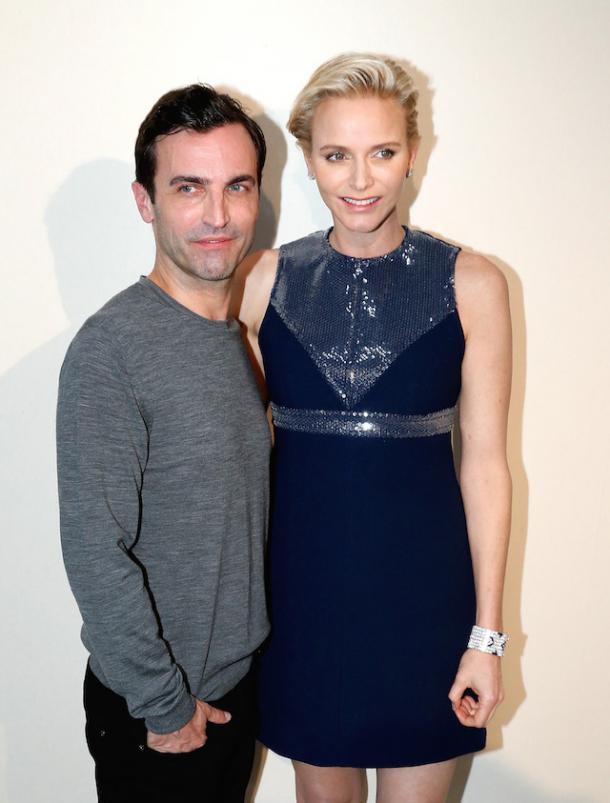 Nicolas and Princess Charlene Geske
The complex construction of the podium and walking on a difficult florid trajectory model, as well as guests, nestled in a single row and the final fall of the era of Marc Jacobs - so memorable fashion show Cruise Nicolas Geske for Louis Vuitton.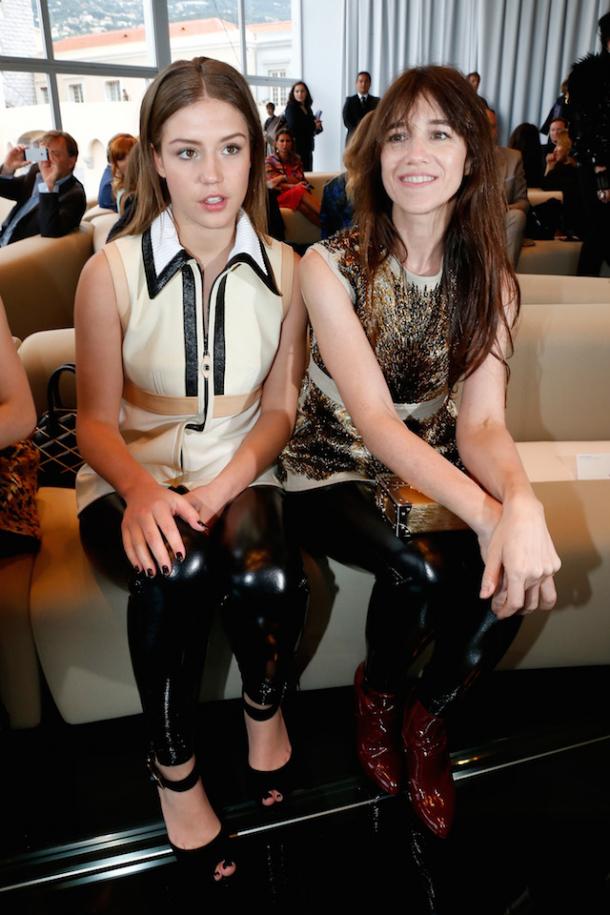 Adèle Exarchopoulos and Charlotte Gainsbourg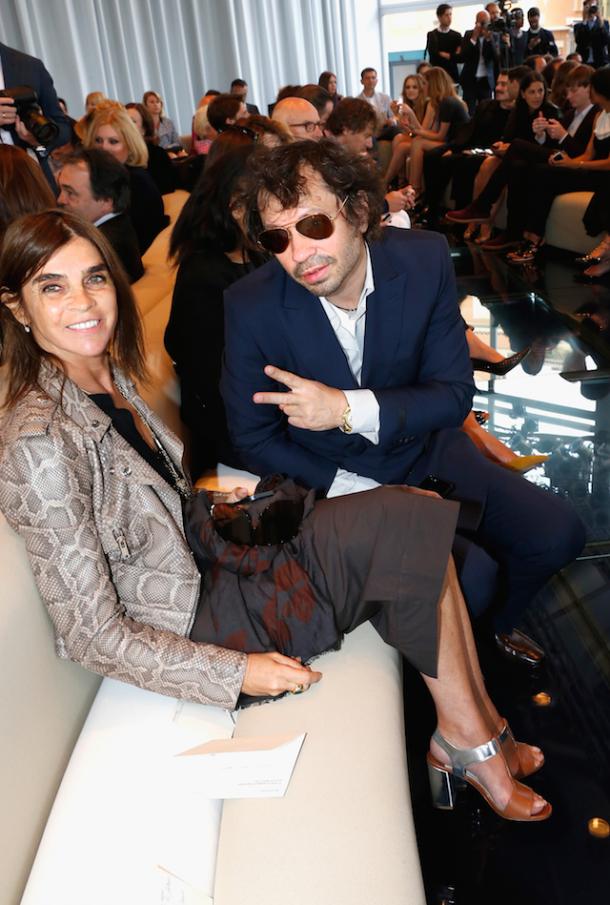 Carine Roitfeld and Olivier Deputy
Jennifer Connelly and Brit Marling