This rich and at the same time, incredibly stylish design of the house was created based on the Chinese paintings of the artist Jan Yanminga. The decor, full of fine ideas and complex nuances will not leave anyone indifferent. Since the living room, interior affects the abundance of rich colors, good to play with natural light. Flat-screen TV is set in the chic bar, located behind the modern entertainment unit, which was decorated with classical accessories. The large and comfortable plush sofa cushions scattered alternate in color.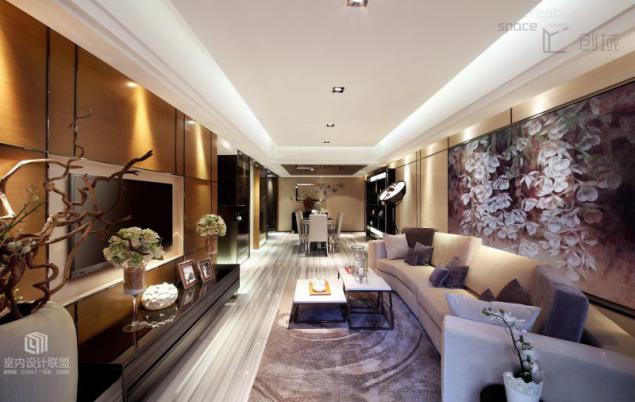 A huge section of the wall with flowers located on the seating area.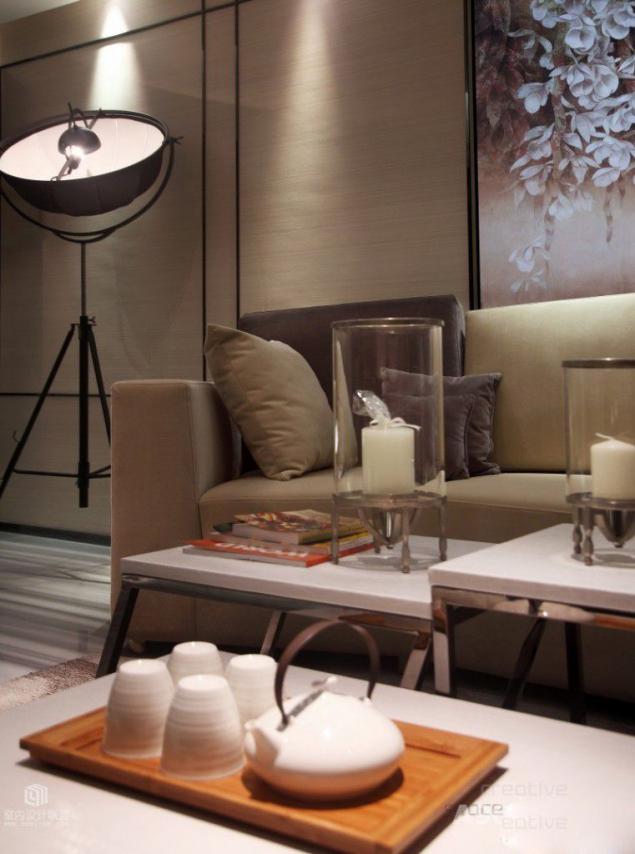 In addition to the elegant living room, a large dining room with six chairs is reflected in the ceiling and walls. Shiny black finish table base adds a bold tone pale environment. The premises is ideally placed attractive gadgets.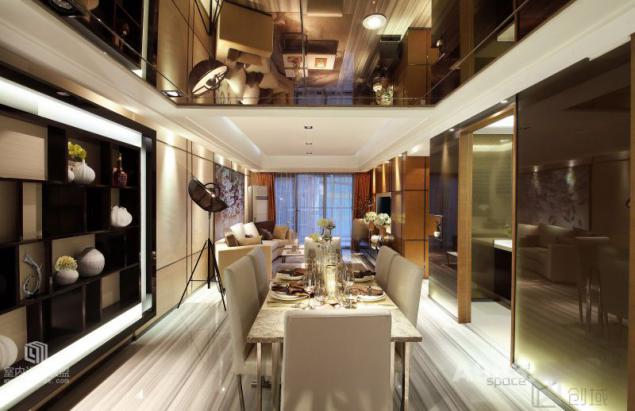 The open layout of the house.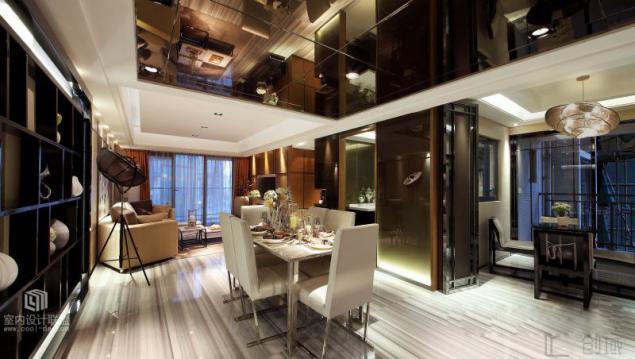 White chairs at the dinner table.