Current fans of the USSR try not to notice that the vast majority of women "over 30" in the Soviet Union were terrible, thick, unkempt and with bad teeth. Although, in principle, to realize just look "Office Romance". Well, how old mymra? And finally -can look, one eye, in your own family album ...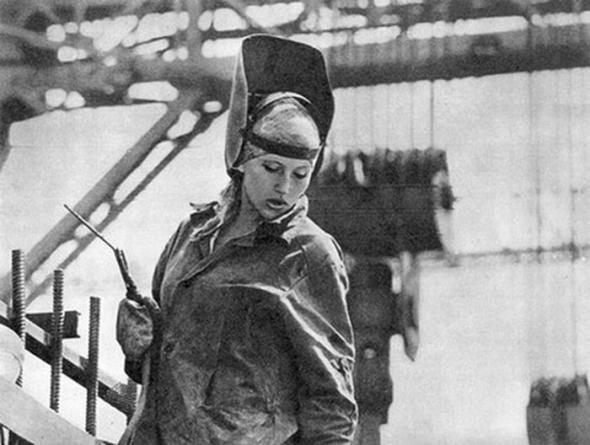 Guilt them it was not. Well, not a bit. They were forced to live according to the rules by which to live their mothers and grandmothers. Plus, as in the 30's put a woman on a tractor, and forgot to remove it from there.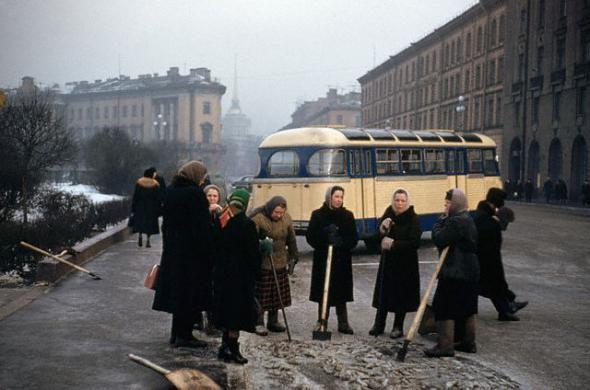 However, it was the Soviet women - blonde on traktore- we are obliged to victory in the war. You say there also, as well as the same Comrade Stalin and Comrade Zhyukoff?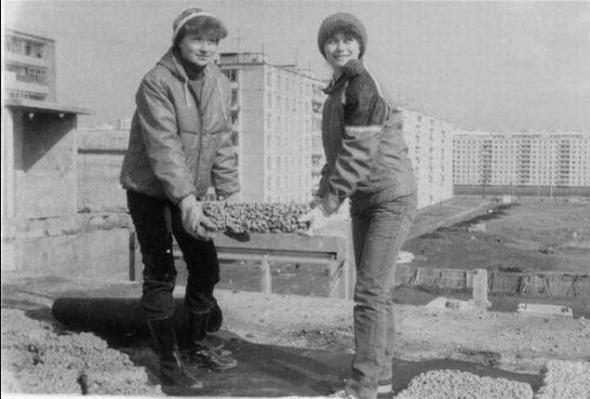 And only thanks to our women, we were able to encourage more soldiers than Germany could afford. And any other country, except perhaps China ...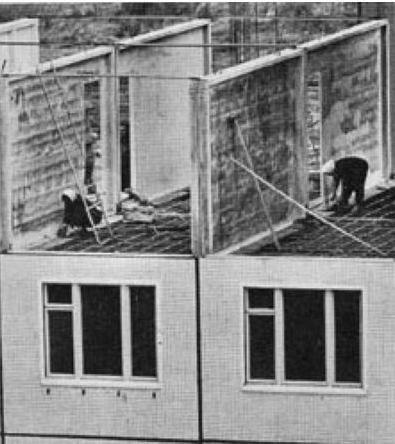 The Germans, for example, did not call for specialists. Almost a third of the appeal of suitable contingent remained in the rear! Could not, and did not want to replace the German Frau husband at the bench! Three nebezizvestnyh "K", and our failed. However, it is not voluntary, but it could.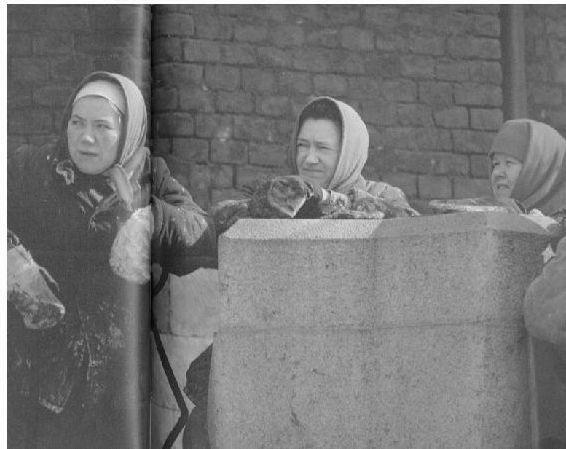 For it had to pay a high price - the current problems with the demographics from there, one of those times. For as soon as you pull the woman out of the "three K" - get one child in the family. And nothing else ... let us down Russian women.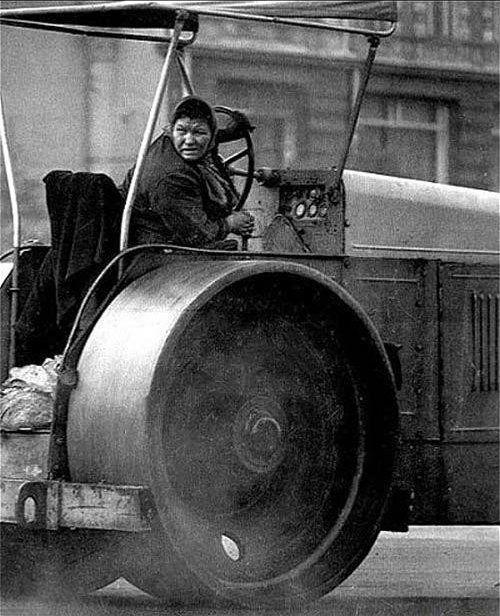 But let's get back to the exterior of the Soviet woman and thought that was where they take ?.
In a country of victorious socialism for all hygienic purposes only used wool, the Olympics were laying of the "sponge" and the product №2 «tested electronics» ...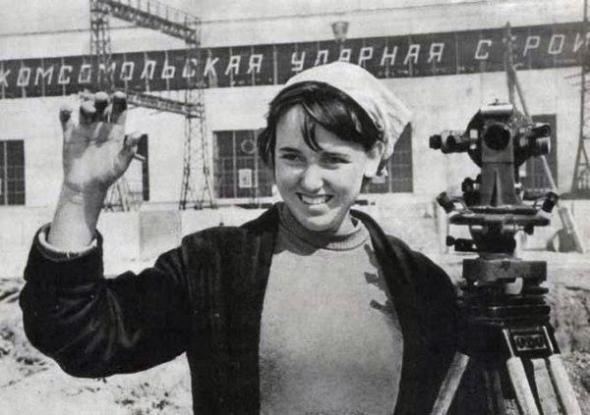 And of cosmetics Soviet woman was available powder, is more like a dust yes shadows like shoe polish. Another was popular indelible pencil - it is normal and not a cosmetic and nail flooring complete with acetone. And it will replace in fatty 70th ...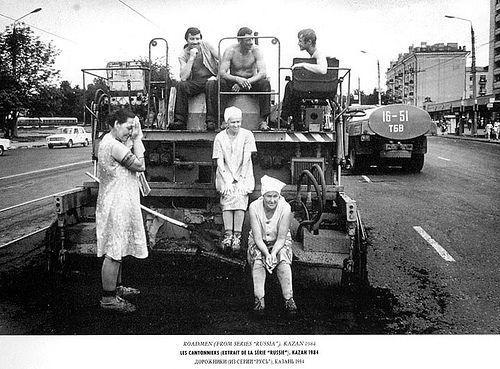 Again -zhe to early 80s there has been some progress. Sometimes Vande "dumped" Polish cosmetics which, as it turned out was used by the Poles for registration of the dead, because they could get the French. Later came and French brands, though often they were made in Syria or Egypt under license.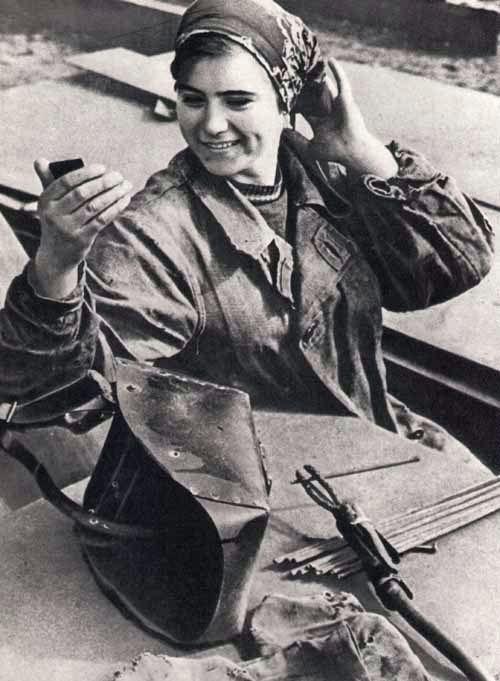 Spirits' favorite bouquet Empress "- they are the same" Red Moscow "until those same 80, was the only decent odor produces a powerful perfume industry.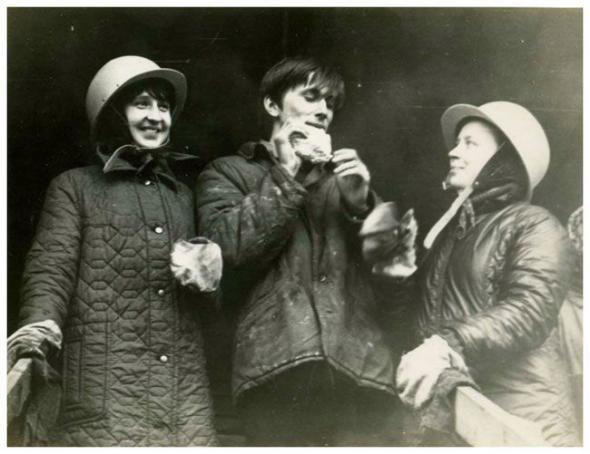 No bikini line, and about the hair under the arms, we are not talking. All wore bright yellow tights right on hairy legs. And if the blonde is excusable, then the southern nationalities ... with a mustache and tanks is also not particularly struggled. There were too many other issues to address. In general, the Soviet woman was considered "chic" - if allowed herself the whole tights under trousers ... And if she allowed herself to them do not wash ...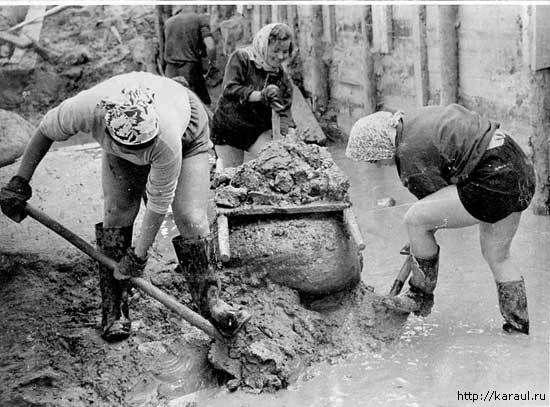 On the head of Soviet women usually wore chemistry. This is a perversion of the permanent type. Hair from this, they were similar to the wire and old age some become bald. Of hair dyes was available Henna, Perico hydrogen and Basma. Closer to the Olympics there are still some, but I have no clue.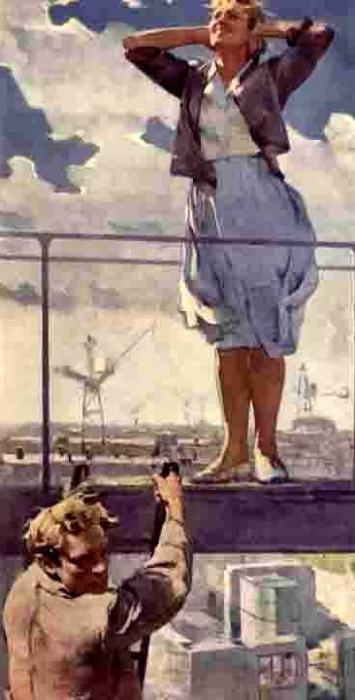 Many wore her hair, which you can see on Sliska, it usually underlay ripped stockings or glomeruli wool, and the ladies wore her hair type Matvienko - every evening to wind the hair on curlers iron. By the way interesting, Val sleeping in curlers or is it a wig ...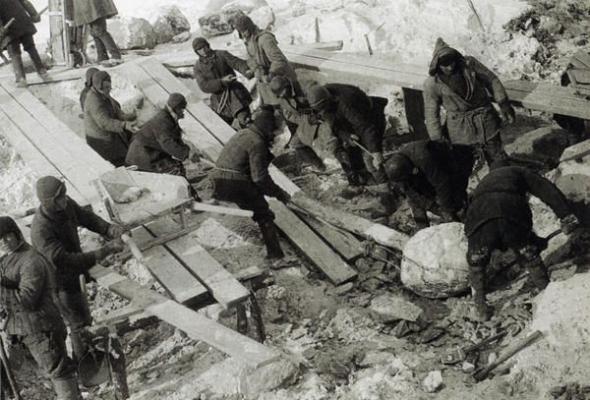 Imagine the feeling of her husband when he came home from work and saw the kitchen fat monster with a mouth full of steel / gold teeth, cucumbers on the cheeks (skin care), hairy beetle-crusher and in the mind of a monster orderly rows of plastic were fashionable then heated rollers. < br />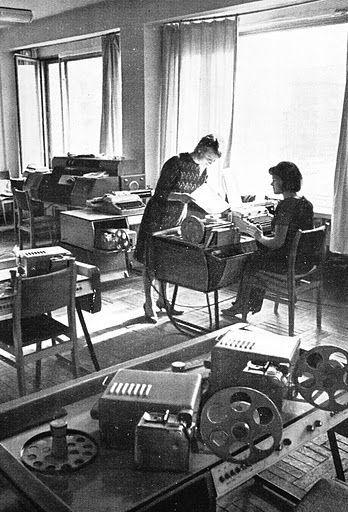 Speaking of teeth. If now Golda mouth - a sign of sheer provincialism - at that time it was a sign of prosperity. A first pneumatic drill in Moscow appeared only in 1975 ...
And what is the amalgam - you're better off not knowing.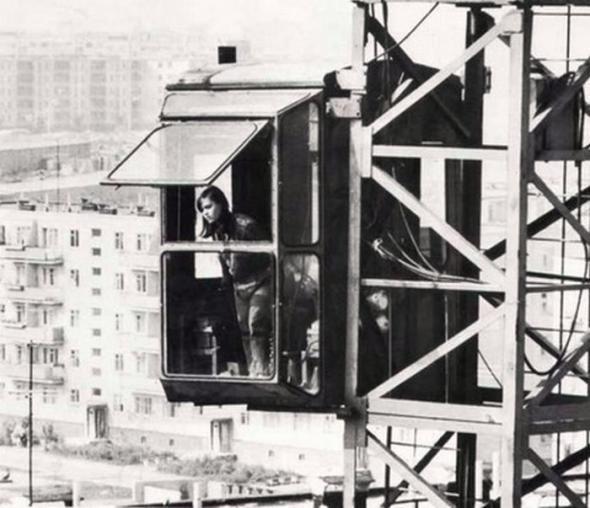 Underwear Soviet women in 90 percent of cases - was released in the Soviet Union. Most of these were shapeless pants and a bra, looks more like a portable parachute troops Airborne.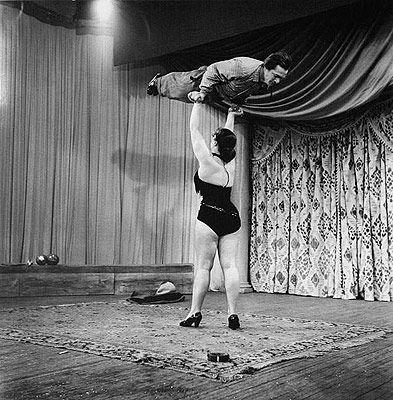 Painted in bright colors They contain up to 200% synthetic fabrics. For that it is necessary to say a special thanks to our mighty military-industrial complex and the quarrel with the Chinese ... Capron 70 appeared due to the need to insulate the wires PTR.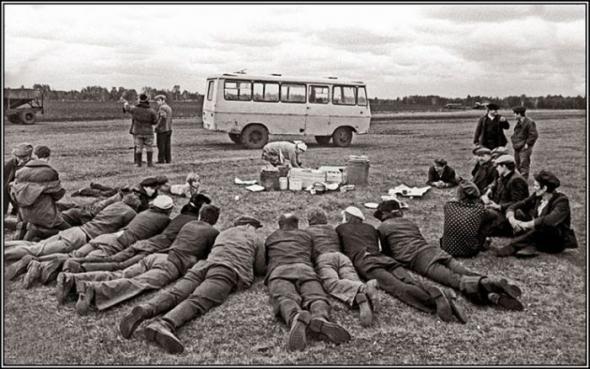 Tops was a little better, but still not really. So for example in the capital in the 70s was popular shoes with former Czech Batevskih factories in Brno. Very socks, comfortable, but very unaesthetic.
A Yugoslav boots worth exactly salary engineer. Monthly.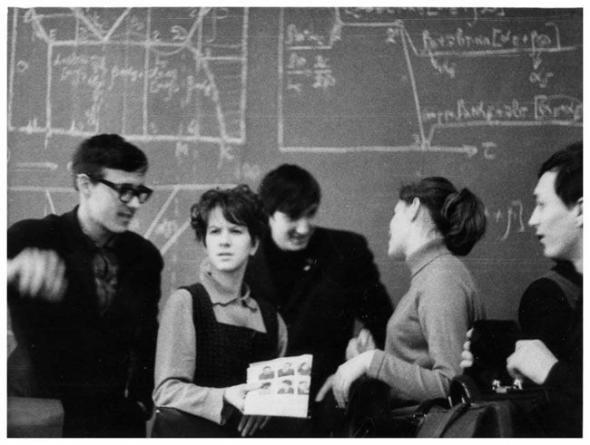 Astrakhan fur and nutrievye sewn in numerous studio looked like a heavy body armor, as in cut and weight. A hat, ah, these hats from the tail of the Siberian foxes ... But overcoat, whose design was approved seems even Lunacharsky ...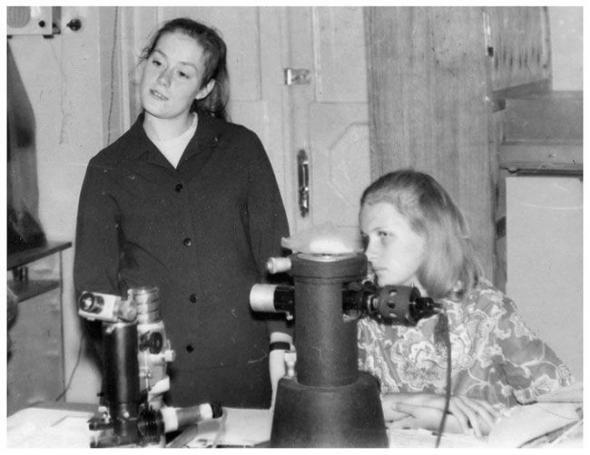 But if all this plaster and sackcloth with Soviet woman take off - she's been nice, but in the North, plus the housing problem ... And the Komsomol with the trade union is not allowed to relax ...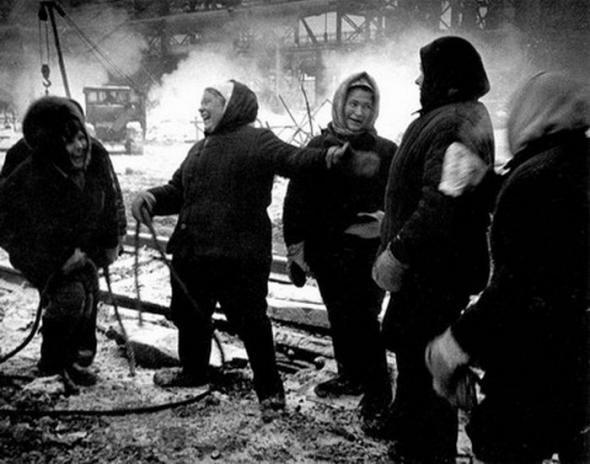 This does not mean that I'm trying to prove the correctness of the frigid kretinki that vyaknula during the teleconference saying "There is no sex in the USSR." No, just a beautiful Soviet woman was very short-lived.
This is now the case, but then break out of this vicious circle could only celebrities and even then not all.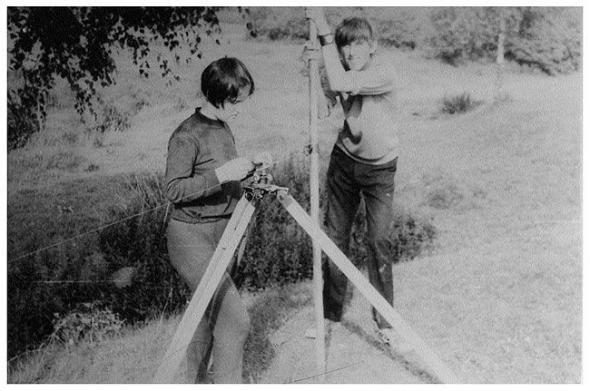 Well, plus the massive use of female labor in heavy and low-paid jobs. This is now the crutches in the sleeper hit mostly Tajiks. They are the same and are janitors. In the USSR it was women's work, and by the way ... How asfaltoukladka ... crane operator had a lot of ...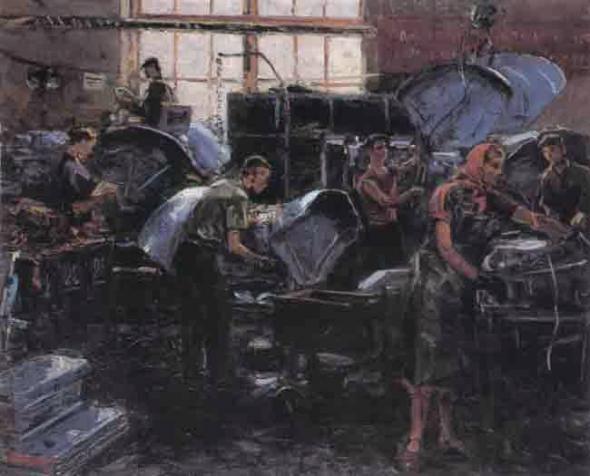 It was hard to be a woman of the Soviet woman, but they tried, otherwise I do not like to write, and you have not read -b ...