There is such a portal Government of Moscow "Our Town».
Where anyone can leave the complaint.
The author of this photo has left a complaint in about pedestrian road that all winter never was removed.
The road looked like this:
Was this Jan. 29, 2013.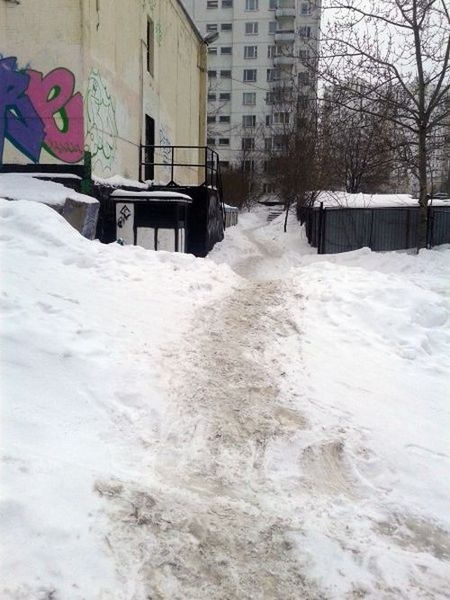 Already February 1, 2013, signed by the head of council, he sent a response,
that the road is removed, and the management company was fined.
Attach the photo, which instantly aroused a storm of emotions Man :)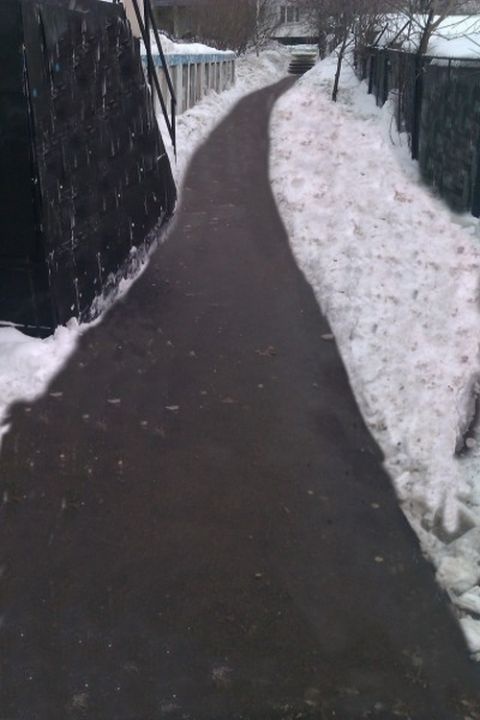 Traces of photoshop I saw instantly.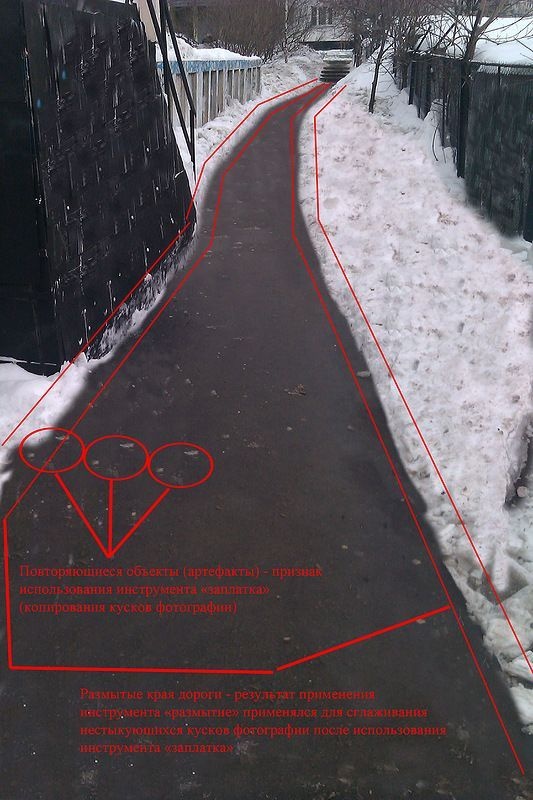 Well, of course, I immediately ran to photograph the place into a living, that's a comparative picture: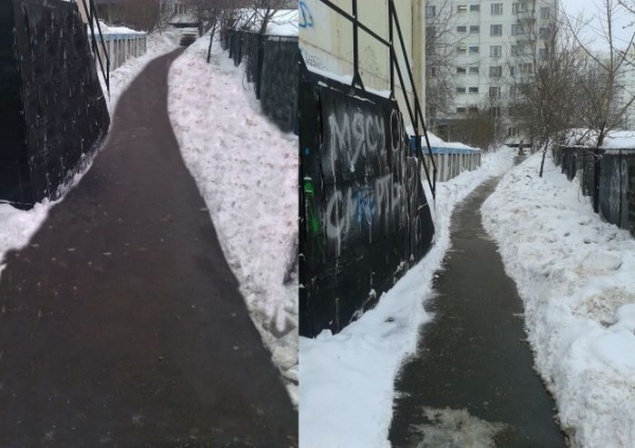 Cunning Gavrik not only further cleaned snow photoshop,
but also removed the inscription on the stairs on the left and right of the garage.