The story of how the Americans have adopted a Russian boy, and he took them and fled to his beloved grandmother in Cheboksary.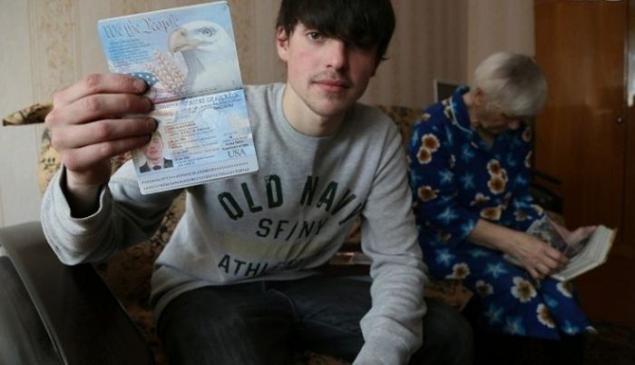 I did not want me to send! Sasha Abnosovu was already 12 years old when he was adopted by an American family. Chet Salotti came to Russia from the town Kollegvil Pennsylvania. The couple raised their three sons, and when they left home, wanted to adopt two more children. Foreigners like the two boys from Chuvashia - Alexander and Alex. Both children have decided to take to his America. Employees boarding rapidly began to prepare the boys to move to a new country, in a hurry, as if afraid that the Americans may change their mind ... Sasha did not want to go anywhere. Indeed, in Cheboksary, he had a grandmother. The boy begged her to leave him, but he did not listen: -There you will be better, do not talk nonsense, an old granny. In America, you will definitely be better - says Sasha cynical words of chief of the child protection Kalinin administration. - I have it still can not forgive!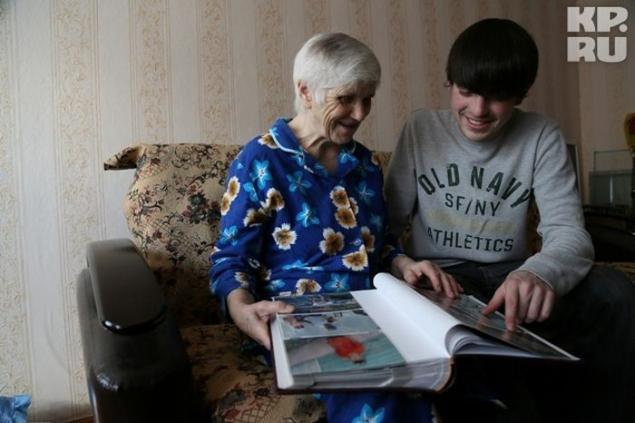 My grandmother - the only person who thinks native Sasha Alexander was in boarding school at age 9. Parents drink. The grandmother tried to protect him from these endless booze, so education from birth, she is engaged. Sama has ensured that her son, Sasha's father, deprived of parental rights (Sasha's own mother had died by that time). But when she finally did so, the guardianship of Cheboksary not allowed to adopt a grandmother Sasha. They took to the boarding school, and two years later gave the child to America. - Went, call the administration requested, but the child I never gave - tells me Valentina Abnosova. - And I kept saying that I'm old, I could not itself raise a child! And when I was just 60! I would easily can grow grandson!
The Americans with Italian roots, Steve and Jackie Salloti gave the guys from Russia his name, taught language. The children began to go to an American school, made friends with American children. In the summer we went to Mexico on vacation. 56-year-old Steve works as a chef in a restaurant in the city, my mother - a housewife, is completely devoted herself to raising children. However, with foster boys from Russia, according to Sasha, she found a common language and failed. Or maybe the truth, Russian children have not mastered English and the language barrier is literally standing among members of a large family Salloti? I asked Sasha, he was well aware of what is said in general his adoptive parents? - I understand perfectly. As it was not clear? She screamed at me for every little thing, - says Alexander. - Do not clean the room - screaming, came half an hour later - shouting. I can not stand too, and broke, she just took a dislike to me. Although relations with his father were normal. We went hunting and fishing in Canada, and her mother all ports. He complained to me, in the end, too, on my father broke. Due to the tensions in the family of Sasha, as he himself says, as little as possible to be at home. While still a student, he took a job in a shop fast food cook. Immediately after school went to work, I came home in the evening. If only the mother did not see. - They're all the same, we were not relatives - continues Alexander. - When even traveled to Mexico for the wedding to the stepbrother, they always tried to stay away from Lesha separately. We were never really together. And all five years that Sasha had lived in America, he really missed his granny. Sam could not call her often, and Valentina called her grandson every three months. - As I was scared when I was a hurricane out there, let's call, but do not take the tube - Valentina still worried, remembering that moment. - A day just picked up the phone. And he, as always, "Grandma, it's OK. I am fine. Do not need anything". My heart ached at me. I knew he was hiding something, something silent! I feel it!