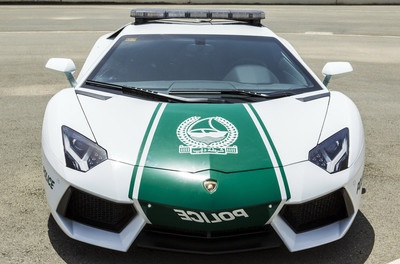 Dubai authorities, understandably, is not alien to anything human. Probably tired of hearing stories about how serious wheelbarrows rides through the streets of Kiev, they decided to settle the matter once and for all.
And scroll to patrol Lamborghini. The action, however, is more like a gesture of despair. The machine is allocated only one - to patrol near Burj Khalifa & quot ;, as well as along the coast of Dubai Marina and Jumeirah.
Why? Chase unless. And then? Put it frankly nowhere. Is that bind to the hood or in a fetal position in the cabin. Imagine the picture. And God forbid spoil the upholstery? Overall - solid Ponte. Well, Lamborghini. Lord, the business somehow. We have won, if return back on the road safely decommissioned Land Cruiser'y, everything will fall into place. (There's unpretentious, this combination was - bought at one time Cruiser decent amount, ride those patrols in a couple of years, and then they merged shustrenko the residual value. Now go out on patrols UAZ Patriot. For nefig fatten)
So guys, nothing fingers bend. Because as we do, if payers, so there have Bentley SUV purchase. For this case will not. And poking us in the face of his lonely Italian wheelbarrow is not necessary. That's the system they will be with you, then we'll see. Us not rust.