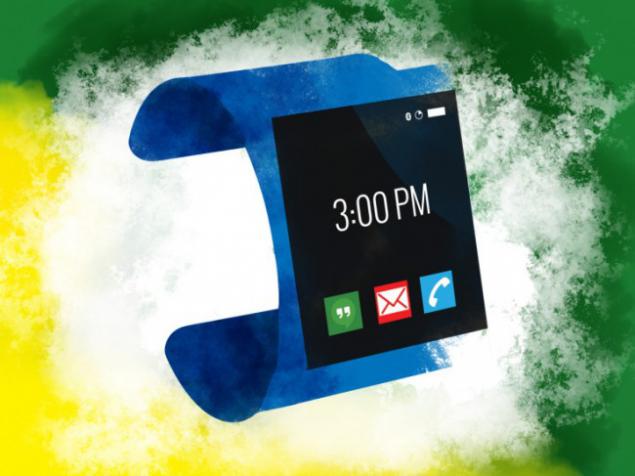 According to insiders in Mountain View, Google is going to show on their own smartvotch I / O conference in June. Every year at this event the company is discussing with the developers of the development of technologies and services on Google, as well as introduces a new hardware and software. Earlier it was expected that Google will release its version of
smart hours in March. It seems that the device is not yet ready for the mass market and needs some work. Meanwhile, a new category of mobile devices is beginning to attract the attention of producers of children's toys.
As the resource TechCrunch citing unnamed sources close to the project Google, production will smartvotch South Korean company LG. Device predict plastic bracelet and a full-color LCD-display, making it look like a "cheap smartphone." The last sentence can be interpreted in different ways, but the most likely is defined here as the low pixel density and small viewing angles.
It also reported that smart watches Google will work under the operating system Android, there is no information regarding support for iOS, WP8 and other mobile platforms. The device will display a notification and tips Google Now. On the support of third-party applications are not talking yet.
The exact date of release of the product is not called, but the existence of the device is no longer in doubt. Working prototypes smartvotch unlikely to see them as tests held at the Google with a high degree of secrecy.
In the meantime, all the attention of the media and fans focused on mobile gadgets
the exhibition MWC-2014
, which these days takes place in Barcelona (Spain). The first news of the season have already been submitted.
Source:
habrahabr.ru/company/telebreeze/blog/213675/