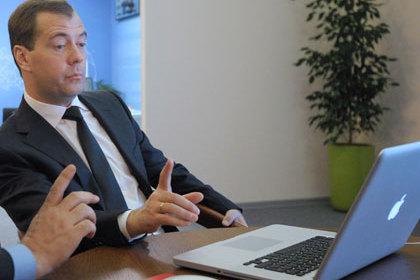 Medvedev offended. And not just offended, and said so publicly. And not just in public. Well, there would have written in his face book. So no - through a spokesperson of his grievance claims Russians. Unbecoming, they say too familiar Dimon and his call. Is politically incorrect.
He is upset by this awful - said Natalia Timakov. Although, if you happen comments on the merits, the Prime Minister is listening to the "voice of the people" and corrects annoying misses.
Citing the example of Western patterns of doing such a controversy in compliance with rules and decorum.
All, as usual, in general. When there is a need - it is possible to appeal to the correctness. When there is no special need - it is possible, as the Sultan - on an opposite but with flashing lights. For all to see and understand - a gentleman rides. And nefig underfoot confused. This is the question of Western norms. There by car with flashing lights, but the police so fast carry the mentally ill and criminals. So which category do you want to refer you?
Well, with regards to the comments like "Well, you, Dimon, lit," so I do not even know how it would be more correct to formulate. In short - this stuff, do not worry. Listen to the song grupy "Leningrad" by Julia Kogan. There will be harder. Significantly. Cords do not consider it necessary to mitigate the lexical momentum.
www.youtube.com/watch?v=4mtPZyVsQfY