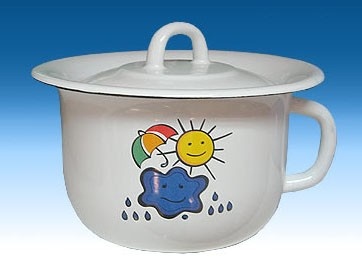 In the management of Ukrainian railways sitting people with humor. Yes, and with dignity in their full order. In the offense will not let himself or the organization entrusted to them.
There, they tried to go after the boys and girls of environmental inspection. You can not write and say they tolerate this state of affairs. Pollutes the railroad located in its own land (the one on which laid the track). And rightly so, in general, they say. And the threat to the European Court in the case of failing does not look hollow.
Well and reacted as befits an experienced railroad armchair warriors. Backhand. "And unless we are the cause of this contamination," - they said reasonably. "That's who shits, let Pays. And that unbridled mayhem before. No passengers, and some tanks with excrement "and decided to introduce from June 1 fee for using the toilet at all fast trains. "But in Europe, you know, cars are equipped containers for collection of faeces and our structurally too old. In the eighties of the last century produced. So we just have to take appropriate measures. And with these tools either upgrading or pay fines. " And promised to provide the necessary number of conductors tokens.
And I would have ordered all the passengers to take on the road with pots with hermetic lid. As in a thermos. At the entrance of the conductor presented together with the ticket - and there are no problems. Ride. Well, a long time before convoys and trains seem to have a pot to go on anyway. Or tolerate. Once they are not in the list (remember to enter this know-how is planned only fast trains) and there, I suppose, the toilets did nailed.