We all know that there is a place on earth, known as the Wonders of the World - ancient or modern
- Such as the great pyramids of Giza, the Taj Mahal and the Grand Canyon in Colorado.
However, this is not necessarily the places you have to see, because the word "miracle»
It can be applied to many other places in the world. Here are just a few of them.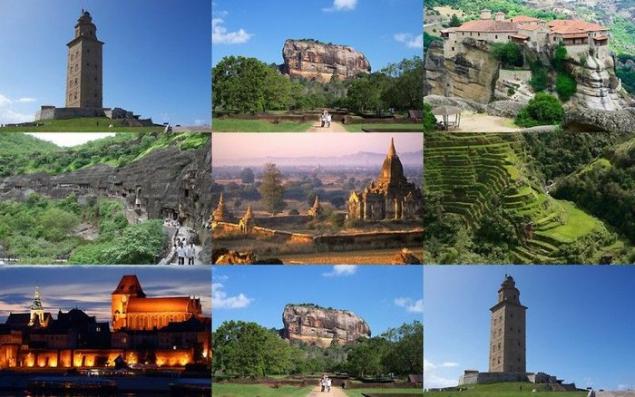 1. Meteora in Greece
Amazing place Meteora, also known as the "Hanging stones" - a large and important monastery complex of the Eastern Orthodox Church in Greece. Six buildings built on the tops of the columns of sandstone, inspire respect and admiration. These amazing structures were built in the mountains Pindus in central Greece, is likely to protect, as the entrance to them was difficult from the beginning. The monastery can be reached only with the help of high ladders tied together, or with the help of a large network, although today everything is much easier. (Janmad)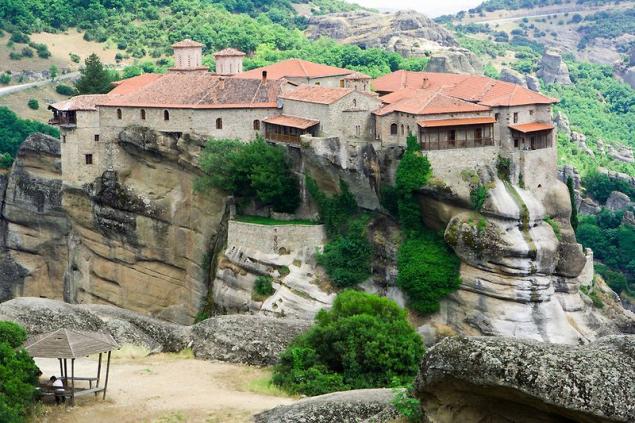 Amazing place Meteora, also known as the "Hanging stones" - a large and important monastery complex of the Eastern Orthodox Church in Greece. Six buildings built on the tops of the columns of sandstone, inspire respect and admiration. These amazing structures were built in the mountains Pindus in central Greece, is likely to protect, as the entrance to them was difficult from the beginning. The monastery can be reached only with the help of high ladders tied together, or with the help of a large network, although today everything is much easier. (Janmad) & quot; title = «1. Meteora in Greece
Amazing place Meteora, also known as the "Hanging stones" - a large and important monastery complex of the Eastern Orthodox Church in Greece. Six buildings built on the tops of the columns of sandstone, inspire respect and admiration. These amazing structures were built in the mountains Pindus in central Greece, is likely to protect, as the entrance to them was difficult from the beginning. The monastery can be reached only with the help of high ladders tied together, or with the help of a large network, although today everything is much easier. (Janmad) »& gt;
2. Banaue Rice Terraces
On the territory of more than 4,000 square miles at an altitude of 1524 meters above sea level in the mountains Ifuago in the Philippines, you will find that the locals call "the eighth wonder of the world": hand-carved terraces, on which the figure has been growing for 2,000 years. Ancient people were doing the work of a generation, and the terraces are irrigated with water from the rainforests above them. People support them to this day. It is believed that if they build terraces to each other, the result is a line that can go around the world. Truly a wonder of the world. (McCouch S)