My friends, print it and put it in your pocket / right / passport etc.
You went to the store for viskarya.
And making his way between the racks, carried standing in the middle aisle of the pyramid of bottles hanging on the shoulder bag. Are you disorder, evil paid store employees 47 thousand rubles, and the rest of the month eating water from the tap because the kettle you had to sell ...
Here are a few paragraphs of information that will protect your wallet and otoshyut administrators and guards the most pompous stores: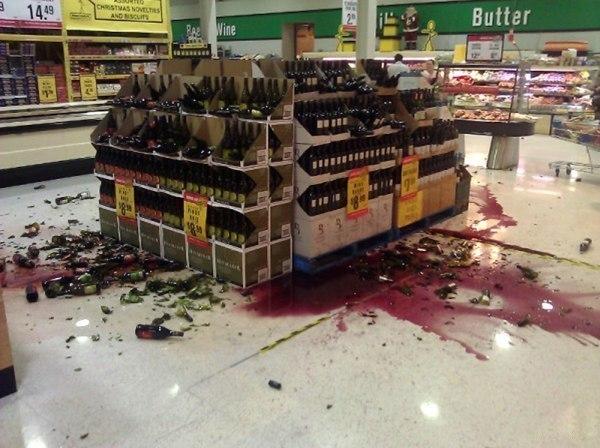 So, now your best friend - Article 1064 of the Civil Code of the Russian Federation Namely - that her magical point at which it is written: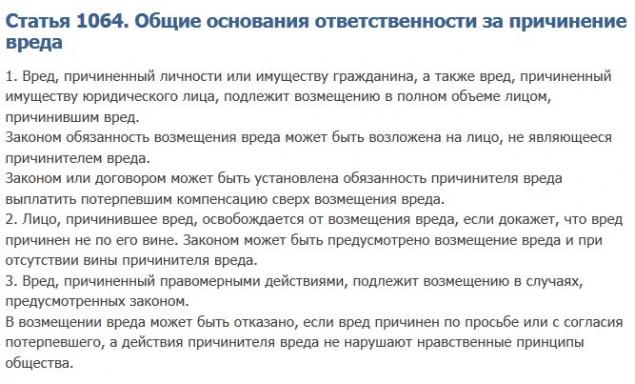 What it means: If you slipped on the wet floor and ordered the rack of champagne - your fault is not here, and beat will not you, and won the aunt with a mop ... If a bottle of olive oil was crawling on the conveyor belt at the cash register, and suddenly venerated on the floor, you are clean before the law ...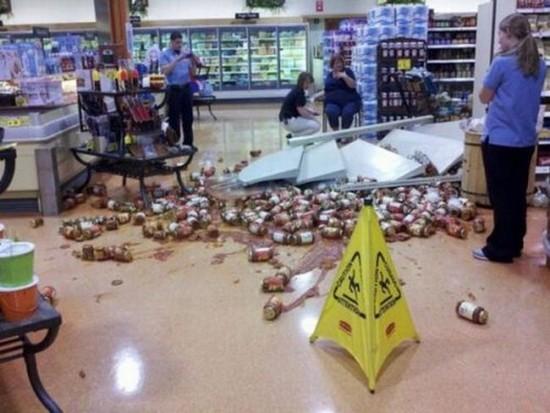 You took a jar of gherkins from the shelf and the adjacent cucumber fluttered hit - you do not have to pay for an operation to straighten the hands of store Merchandiser ... Goods must be stably placed and secured on the shelves, and this - his job, not your problems ...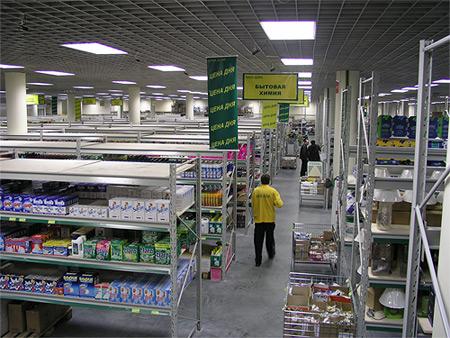 Your next drugan - GOST 51773-2001 According to the guests, as well as the SNIP 2.08.02-89, the distance between the store shelves should not be less than 1, 4 meters ...