Here are the pictures and very few biographies of people who though not quite but a bit to change the world luchshemu.Post created purely on my behalf. Yuri Klinskikh (Hoy) (1964-200), a Soviet and Russian musician, poet, composer, founder and leader of the punk group "Gaza».
Health Yuri was undermined by alcohol and a heart pristupa.Yury narkotikov.Umer Klinskikh born in Voronezh, in the family of an engineer of the Voronezh aircraft factory Mitrofanovich Nicholas and Mary Kuzminichna Klinskikh. The school Yuri poorly studied, mainly in the trio, but he had an irresistible passion for music. The passion for versification he instilled his father, who wrote poems and tried to publish. Jura soon learned of the existence of the western rock culture as a family often sounded Klinskikh rock 'n' roll. Soon after, he decided to learn the guitar by yourself. Father's lessons were not lost, so Yura began to write poetry, which later evolved his first songs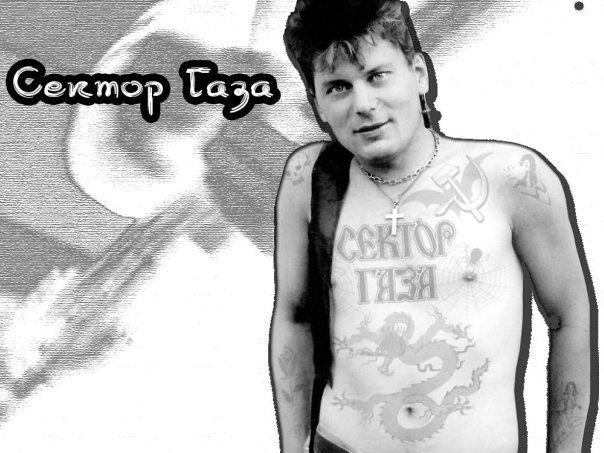 Vladislav Galkin, 25 February 2010. He died in his apartment, the preliminary cause of death is called congestive heart failure. Galkin was 38 let.Osobuyu popularity brought him TV series Dalnoboyschiki.V 2000 Vladislav played Tamantsev senior lieutenant in the film "August 44th ...." It was his first big serious work, not as a teenager, and how there was already an actor. Boris Galkin: "His character from that time, he reminded me of my father's fellow soldiers. Vladislav did even more than just an actor - he is imbued with the spirit of the time ».
From 2000 to 2001, he starred in the TV series "King of the Road", which earned him a crazy popularity. Vladislav says that he liked the script of the series at once: "Volodya Gostyukhin felt: it is our role. All 20 episodes - individual stories shot in different genres. When still have time for a few months to play in the thriller and melodrama and thriller, and a lyrical comedy. " His famous "suit" - jumpsuit and hat - Galkin came up with himself, 'overalls gave me the opportunity not change often. I laughed at Volodya Gostyukhin that five or six times changed T-shirts, shirts, jackets ».
In 2002, Vladislav starred as commando nicknamed Yakutia in the TV series "SWAT" in the role of a young officer Sergei Vysika, after demobilization appointed to the post of Chief of the Criminal Investigation Department of the Moscow Region in the thriller "The Other Side of the Wolves».
In 2004, Vladislav starred in the movie "72 meters" and in the TV series "Truckers 2».
In 2005, Ivan Homeless plays in the television series "The Master and Margarita" (directed by Bortko on the novel by Bulgakov)
In 2007, he starred in the series "Saboteur 2: End of the war" and in the film "Non-ideal woman».
In 2008, he starred in the series "I'm flying" as Alexander Nikolaevich Gordeev - a talented surgeon, head of the practice of students and starred in the TV series "Petrovka 38. Team Semenov" in the role of a police major Andrey Semenov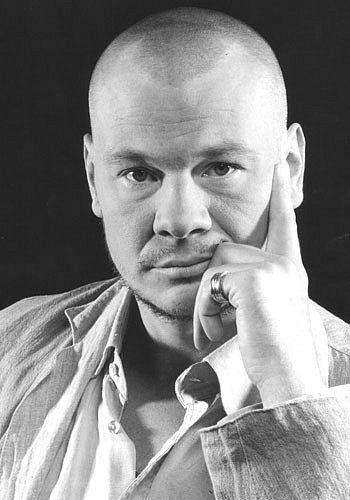 Actor Patrick Swayze (1952-2009) passed away at the age of 57 years. In March 2008, the famous actor put - a deadly diagnosis - cancer, pancreatic zhelezy.V 1979 he made his film debut in the movie "Skeytaun." After retiring from professional ballet because an old football injury, he nevertheless became a leading dancer of the prestigious group «Elliot Feld Dance Company». Simultaneously Swayze started taking acting lessons. In 1984 he starred in the anti-Soviet film "Red Dawn».
Starred in the films "Dirty Dancing" (1987), "Ghost" (1990) with Demi Moore, Whoopi Goldberg and "Point Break" (1991) with Keanu Reeves. Patrick Swayze became one of Hollywood's most popular actors, and in addition to acting work, he wrote and performed songs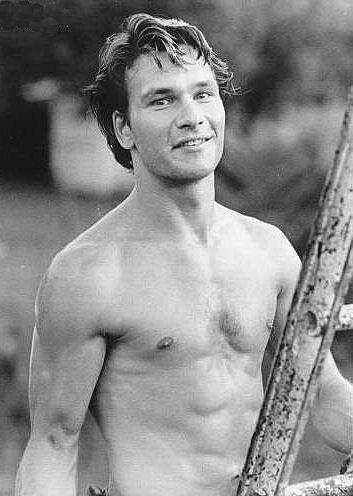 Viktor Tsoi (1962-1990) died in avtokatastrofe.Soglasno most plausible official version, Choi fell asleep at rulёm.V late 1970 - early 1980 to launch a close dialogue between Alexey Rybin of the amateur group "Pilgrim" and Viktor Tsoi, play on bass guitar in a band "Ward number 6", both of them went to visit Mike Naumenko ("Zoo") or Andrei Panov (pigs), on whose apartment rehearsed punk band "Automatic satisfactory».
Here and there were the first appartment Viktor Tsoi. Having acquired some fame, Viktor Tsoi and Alexei Rybin in the "Automatic satisfactory" we went to Moscow and played punk rock to metal appartment Artemy Troitsky. During one of these trips Viktor Tsoi, a guitar singing now in the train, saw Boris Grebenshchikov. He suggested that Victor and support not only from their side, but also on the part of Andrew Tropillo, Sergei Kuryokhin and other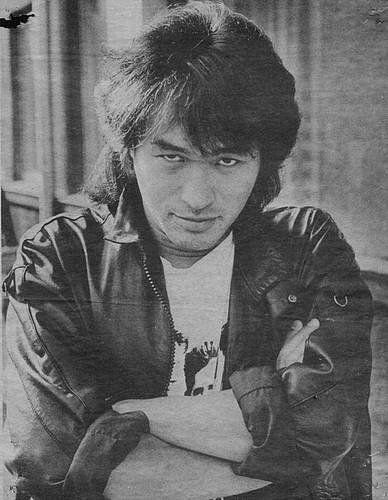 Bruce Lee died in Hong Kong, 20 July 1973, while working on the film "Game of Death", he (according to one version) took the pill for a headache, aspirin, and meprobamate, this led to brain swelling, which showed the autopsy. No tests were taken, which casts doubt on the fact that he died from pills. After his death began to spread rumors that he was killed by another master, but they have not been confirmed. Bruce Lee's funeral turned into a city-wide mourning. Friends and thousands of fans were going to give him the last honors. Then the body of Bruce Lee was forwarded to Seattle, where the family said good-bye to him and where he was buried. By the grave of Bruce Lee still go to worship the fans of martial arts coming to Seattle. His last film was dosnyat 5 years later with the help of doubles and caused a new wave of interest in kung fu and oriental martial arts.
From the book by Bruce's wife, Linda, "Bruce Lee. The man, whom I knew only ":" I've heard all sorts of fantastic theories, everyone speculated his death as he could; and the more you analyze these conjectures, the more and more they seem absurd to you. It is assumed that Run Run Shaw killed him, it was said that Raymond Chow arranged his murder. But the truth was just the fact that the Chinese have lost their great character and refused to see him dead; They refused to believe that their superhero - the very human perfection - died as easily as any other mortal. Tired of all this flow of rumors and kontrsluhov, from all sorts of sensational allegations, I publicly asked the people in Hong Kong leave his soul in peace: "The only thing that matters is what Bruce went away, and never come back. But he will live in our memories and in his films. Please remember him, his genius, his art, witchcraft, which he paid for each of us ... I pray you all, please, leave it alone, do not worry his soul. " But none of them, should I regret to say, it seemed, I was not listening. I spent six weeks in Hong Kong, is not the end result, while not sent furniture and so on. N., And in October I was ready to return to America. I went through the hardest test in a state of torpor. I was pleased that once again going back to Seattle, I return to my children, I come back to life, but now to a life without Bruce. Within six weeks, I was surrounded by friends and family of Bruce, tried to ease my suffering, as far as possible. I do not feel that life treated me unfairly, I do not believe that life was cruel to me, if it was to someone cruel, because, first of all, Bruce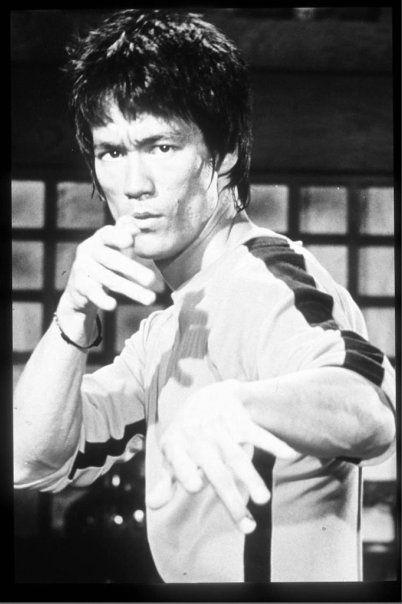 Brandon's death occurred during the filming of "The Crow" in 1993. In one scene where his character was shot with a pistol, by a strange coincidence sham bullet was replaced by Bruce Lee
nastoyaschey.Syn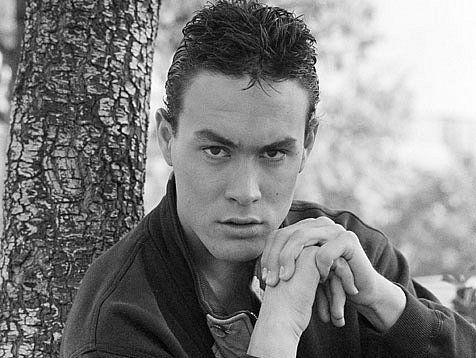 Vladimir Turchinsky (1963-2009) Master of Sports in Sambo and Judo, a candidate for master of sports in freestyle and Greco-Roman wrestling. Then he switched to American football and joined the team "Moscow Bears". In 1991, the team won the first and only championship of the USSR in American football. [12] Winner of the Russian Cup on American football in the team of "Moscow giants." He played with the team in the semi-professional football league in SShA.Vladimir Turchinsky conducted a series of television programs: "Fear Factor" (2003), "Fear Factor-2" (2004) on the NTV channel; "The strongest man" on TV channel "Sport"; "Laughter without rules" (April 2007), "Killing League" (2007) on TNT and others. From the middle of November 2004 he conducted a program of jazz and blues, "The Last of the Mohicans" at the radio station "Silver rain". He acted in many Russian movies. He played in the play "rubber Prince" at the Moscow State Theatre estrady.Umer heart attack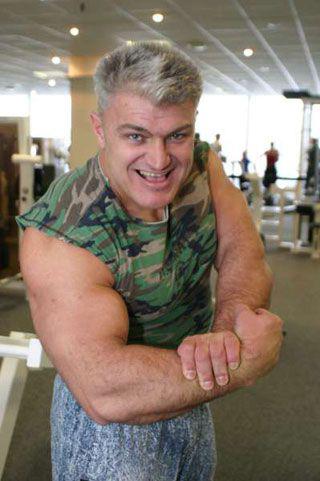 Bubba Smith died on 3 August 2011. Body found his housewife Marcia Livingstone in his apartment at the Baldwin Hills in Los Angeles. The funeral ceremony was held August 11, 2011 at Crenshaw Christian center in the southern Los Angeles.
November 3, 2011 it was announced that Smith died from an overdose of pills that contain phentermine (a drug for the treatment of obesity) glorified "Police Academy»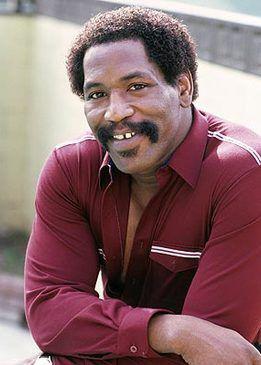 Alexander Demyanenko (1937-1999) in the film Alexander Alov and Vladimir Naumov, "Wind", released in 1958. These same directors Demyanenko starred in "incoming World" (1961), by which it learned abroad - the tape was awarded several prizes at the Venice Festival & quot ;.
On the "Lenfilm" Alexander starred in this tale of Vladimir Vengerov "empty runs" (1962), where he played a young journalist Sirotkin national newspaper, revealing the machinations; to the detective Nicholas Rozantsev "State criminal" - the investigator for particularly important cases of Andrei Nikolaevich Polikanova investigating the case a war criminal. Thus, the role of the role, Alexander won popularity among viewers. About him the newspapers and magazines in kiosks selling postcards with its image ... It happened a certain role actor - young unfortunate, but always honest, open and principled young man. And who knows what would have been the fate of Demyanenko further, if not met with Gaidai ... Babe 1999 was a terrible heat. Alexander, at the insistence of doctors preparing for coronary angiography, which delay has been impossible. The operation was scheduled for September 1, when all the doctors will return from vacation and will be a little cooler. Alexander died on 22 August 1999 in a hospital. The diagnosis - lung edema caused by coronary heart disease. He was 62 years. August 26 funeral of actor attended by hundreds of people. He was buried in St. Petersburg Seraphim cemetery.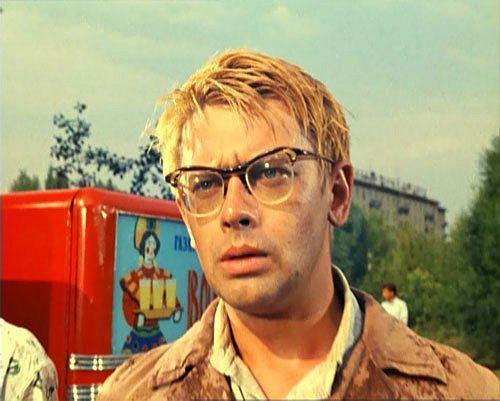 Andrey Krasko was born Aug. 10, 1957 in Leningrad in the family of a student of the Leningrad Theatre Institute of the future People's Artist of Russia Ivan Krasko and schoolteacher Kira Vasilievna Petrova.
Andrew grew up a sickly child, and to be more with his son, his mother, Cyrus V., quit school and went to a teacher in a kindergarten. In the early years there was "debut" Andrew on stage: he ran out onto the stage, jumping off his mother's lap, when he saw on stage during a performance of his father came out. But his first real role Andrew played on morning kindergarten. He was a bunny and Santa Claus Dad.
Selecting a way of life for Andrew was a problem - it alternately wanted to be a fireman, then an astronaut, then a miner. In the end, it formed a desire to become an actor, because it is, in the words of Andrei Krasko, "the only profession where you can be all of who you want." The first attempt was unsuccessful receipt, Andrew was not accepted as poorly prepared for the exams. One season, he worked as a fitter in the Theater scenery. Komissarzhevskaya. A year later, Andrew entered the LGITMiK in studio Arcadia Katzman and Lev Dodin. In 1979, after LGITMiK he was assigned to the Tomsk Theatre for Young People. In the same year he made his debut in the movie.
In 1982 he was called up for military service in the Soviet Army. He served in the Army Air Defense in the Arkhangelsk region.
His popularity has made the role of Andrei Krasnov in the series Agent of National Security (1998-2004), where he co-starred with Michael Porechenkova, 60th series and five seasons after that, he became a frequent and a lot in the movies.
He died on the 49th year of life at night July 4, 2006 near Odessa, on the set of the movie "Liquidation" Sergei Ursulyak of heart failure [1].
He was buried at the cemetery Komarovskoe township, near St. Petersburg, July 7, 2006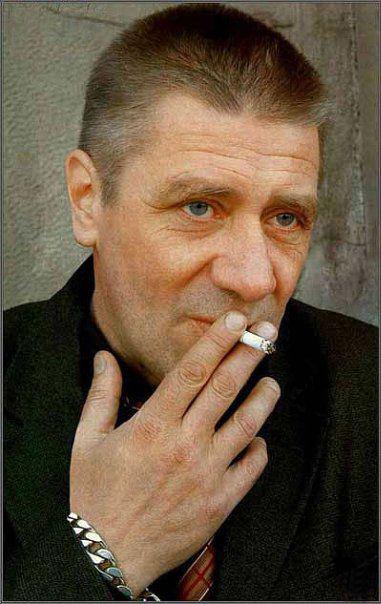 Life is short, but fame can be eternal. '' But everyone has their own glory will be after smerti.BEREGITE YOURSELF.
--img11--
Source: