KAMAZ-5320 - Soviet and Russian triaxial board truck-tractor wheel with 6 × 4, manufactured Kama Automobile Plant (KamAZ) from 1976 to 2000, was the first model in a row under the car KAMAZ. Designed including and for a permanent road train with a trailer. Body - metal platform with opening side and rear sides and an awning. Cabin - triple, all-metal, flip forward, equipped with Seat belt anchor. The main trailer - GKB-8350 of the same size.
The prototype of the future KAMAZ-5320 is designed to Zile and called ZIL-170. The first ZIL-170 was built in 1968. It was the engine of the Yaroslavl Motor Works (YaMZ). As a model for the prototype, including purchased abroad for testing and identification of the required class and bonnet cabover analogues, was selected the American «International COF-220." In version ZiL cubicle acquired a little different, a more rectangular shape and sleek front grille with the air intake on the right side, as well as four headlamps. Already in May 1969 the first prototype ZIL-170 passed the first test site Uglich, Rybinsk. But after the decision of the Central Committee of the CPSU and the USSR Council of Ministers "on the construction of complex plants for the production of heavy trucks in Naberezhnye Chelny" further development and subsequent assembly ZIL-170 was postponed for Kamaz. At the same time the name was changed to the car KAMAZ-5320. First, an experienced KamAZ-5320 off the assembly line in 1974.
The first production KamAZ left the conveyor 16 February 1976. According to the tradition of those years of the first batch of trucks were decorated with the slogan "Our gift XXV Congress of the CPSU."
On the basis of KAMAZ-5320 in the family were created tractor KAMAZ-5410, dump truck KAMAZ-5511, elongated flatbed truck KAMAZ-53212 chassis KAMAZ-53213, as well as a family of two-axle counterparts (elongated KAMAZ-5325 and KAMAZ-4325 basic board, dump KAMAZ-43255, tractor KAMAZ-4410). Production of the first two models of the family 5320 started in 1977, others - later. All models in this family have a similar design and largely standardized.
On the KamAZ-5320 established four-stroke V-shaped eight-cylinder diesel engine developing Yaroslavl Motor Plant a working volume of 10, 85 liters capacity of 210 or 180 liters. sec. at maximum speed 2600 min. On diesel engines for the first KamAZ were applied design solutions, which at that time were for the domestic automotive innovations or not yet found wide application, such as nitrided crankshaft or full-flow oil filtration system with a centrifuge. Automatic control of the correct operation of the cooling system is carried out in a fluid coupling fan drive and two thermostats. The cooling system is made closed and was designed for continuous use Coolant Antifreeze. Introduced a system of air cleaning filter, dry type and automatic dust extraction from the filter through the ejector, acting through the energy of the exhaust gases. Among other innovations, it may be noted colloidal graphite coating piston skirts, removable metal ceramic valve guides, molybdenum coating the bottom of the piston ring, active-reactive silencer release. In power units KamAZ-5320 used dual-clutch transmission. In the hydraulic drive mechanism has a pneumatic clutch control, facilitates the use of the pedal. A feature of the transmission tractor KAMAZ is the divisor or multiplier - additional two-stage gearbox, installed after the clutch before the main box. One transmission divider made straight, and the second - to increase. Actually gearbox - a five-speed synchronized to the second, third, fourth and fifth gears. Manage box - remote controlled mechanically. In the divider transfer switch by a pneumatic actuator. Driveline - open type, consists of two tubular shafts. Universal joints on needle bearings with a constant supply of grease. The main gear drive axles was made double: a pair of bevel gears with spiral teeth and a pair of cylindrical helical gears. On average, bridge, there is a symmetrical lockable center differential. KamAZ-5320 with trailer GKB-8350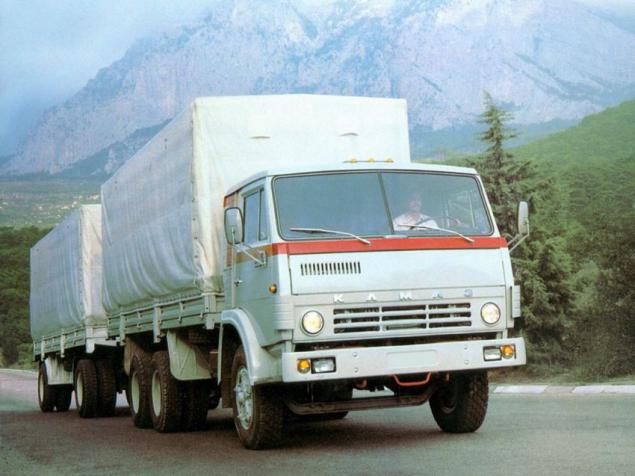 International COF-220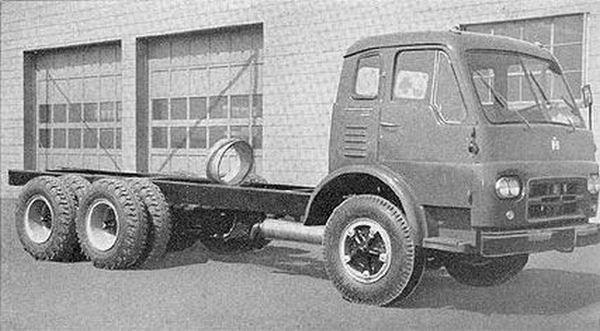 ZIL-170
Experienced ZIL KAMAZ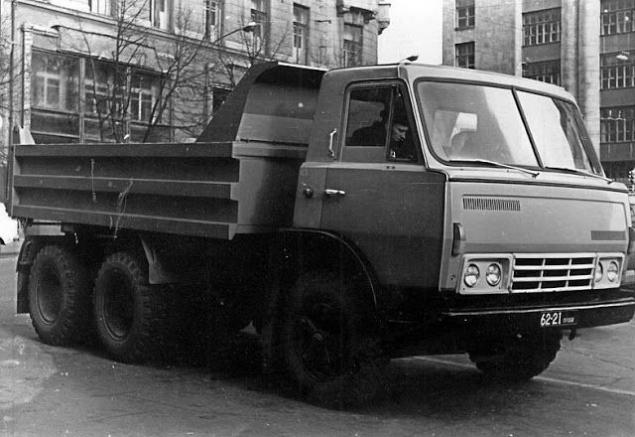 Experienced ZIL KAMAZ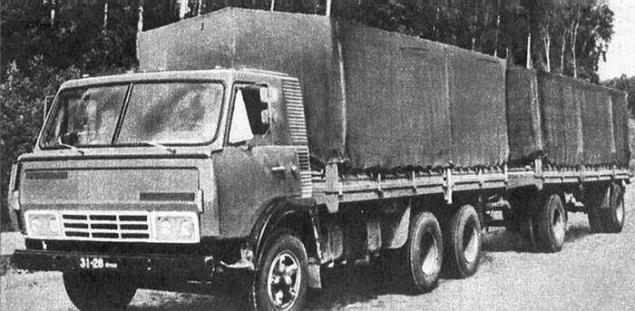 Experienced ZIL KAMAZ on tests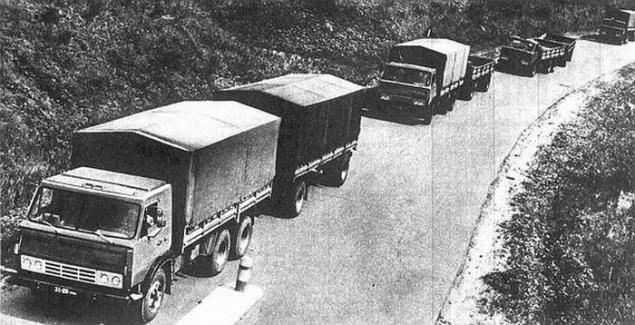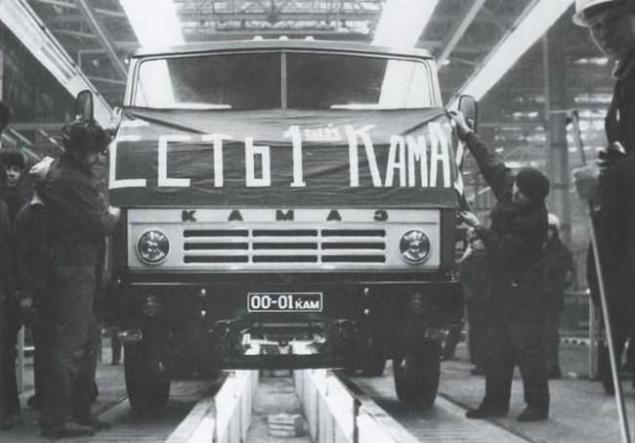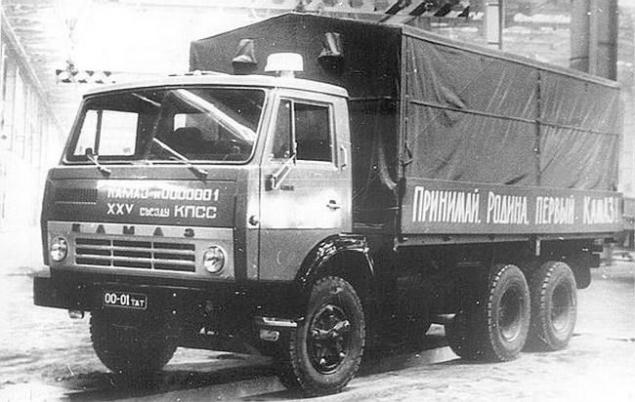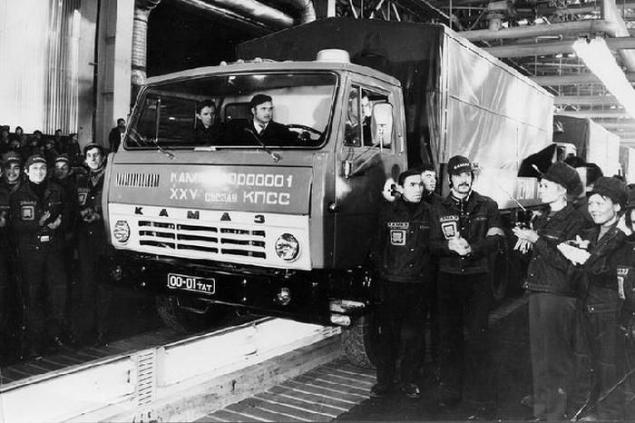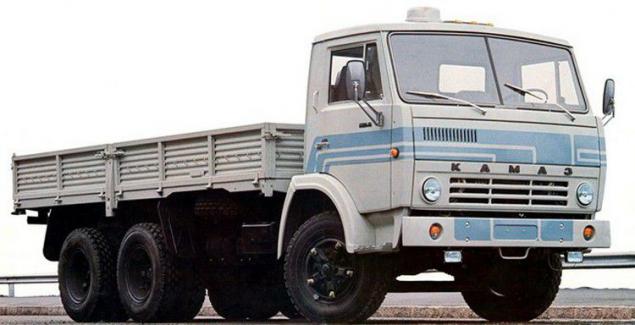 Tractor KAMAZ-5410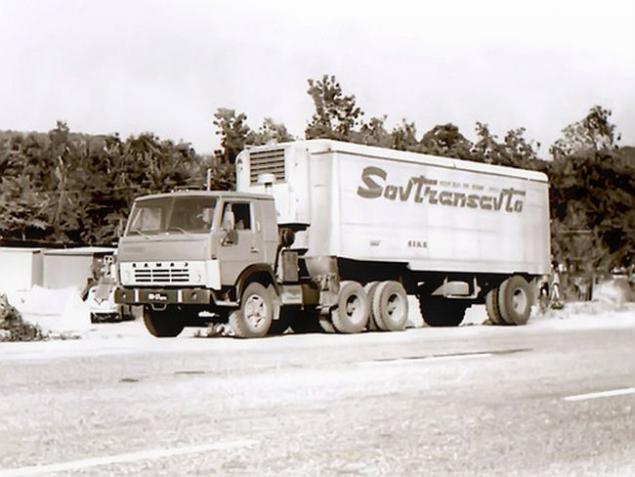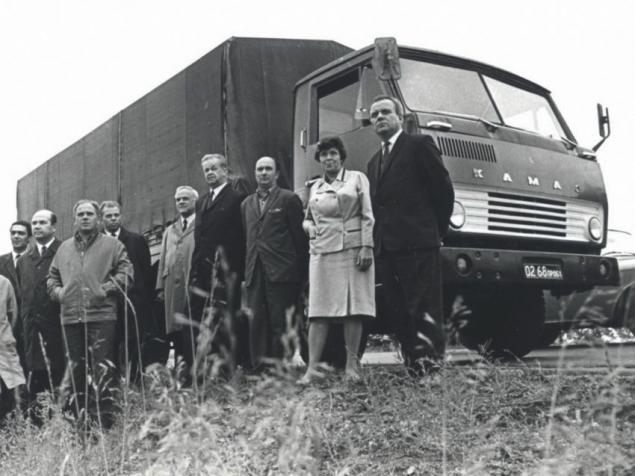 Tractor KAMAZ-54112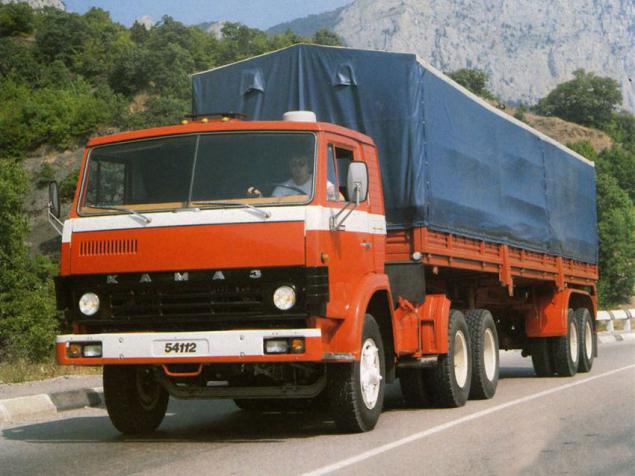 KAMAZ-53213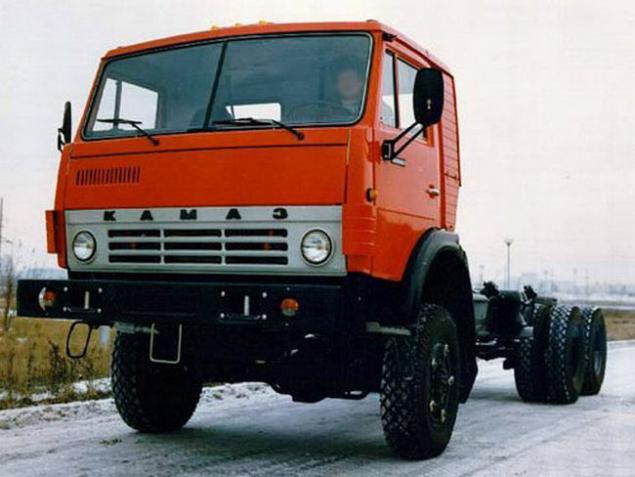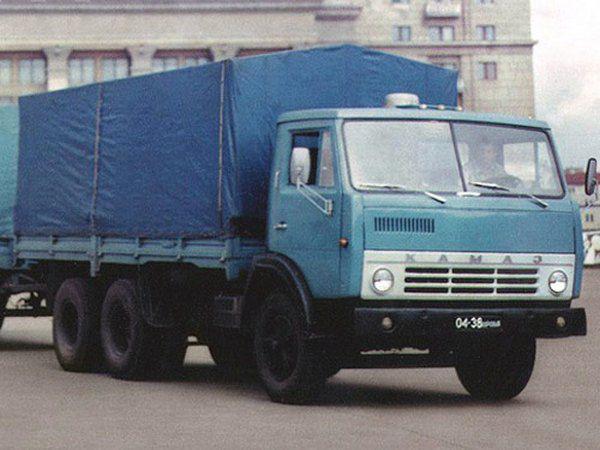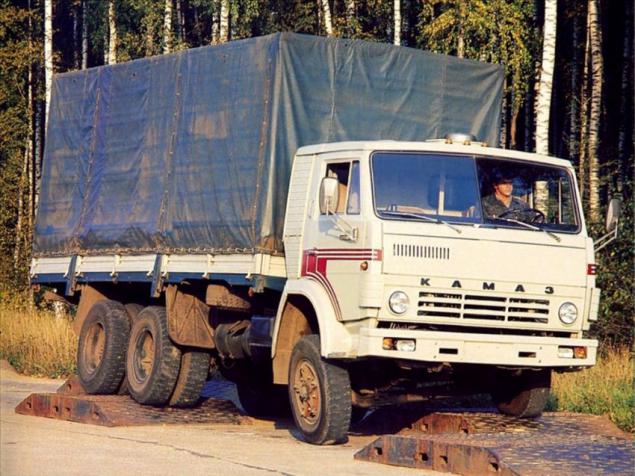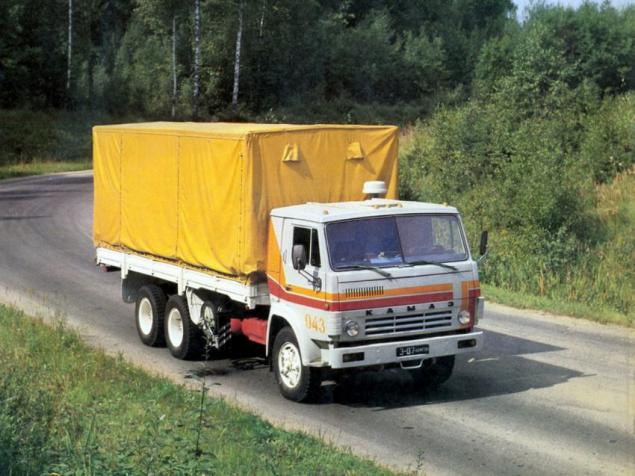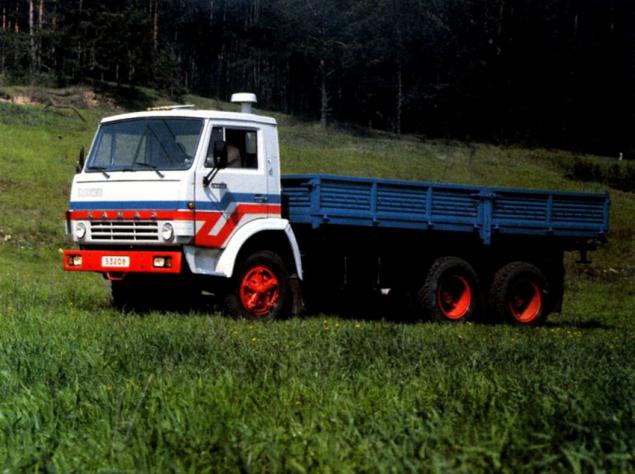 Source: