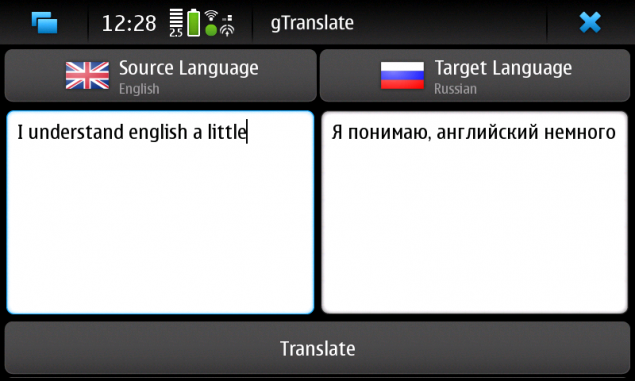 Ordered a large German companies airport terminal project Russian designers. Basically, normal - Projects guys really APB. Documentation, respectively, bilingual - English and Russian languages. Documentation much, so an English translation was ordered to a translation agency. Before shipment to Germany proofreads our correctness of translation. The airport is new, beautiful, with huge glass lantern in the roof - the architectural idea!
Reads architect (AP) nonsense transferable ofigevaet quietly and wrote in ICQ manager (M):
AR: Nah, I can not send it to the Germans !!! THIS kapets !!!
M: mmm?
AP: These nyashnye perevodily us instead of the terminal base defense zaludit !!!
M: in the sense? ..
AR: THEY ALL Google translate, critters !!!
AP: These nits "skylights on the roof," you know how transferred ???
AR: antiaircraft lamps on a roof !!!
AR: protivosamolёtnye spotlight on the blood, Eprst !!! Kozdy, they still would Shilka paired back and stuffed a couple of surface-to-air complexes !!! And such a rubbish bag in each volume three!
M: ... mdya Germans did not realize they were so at the last meeting again for 41 minutes apologizing ...
M: ambets translators! I told them loot for Google will not pay! They "mnogosvetnoe atrium space" translated as «full of light space of an atrium»!
M: full of light! atrium! Flower children, Elah, burns! Fucking hippie! I'll send them a rope and dead fish, let choose!