None of the Google offices is like another, but they also have common features. For example, in every office, there's elements of national color (in Moscow this image of Baba Yaga, the fairy stone at the fork and decorative fly agaric). For employees there organized a cafe with proper nutrition and microcornea c snacks and drinks. Google love table football, tennis, Billiards, volleyball and ping-pong, play video games and play music on the piano.
The California office of Google is located in Los Angeles, in the prestigious area of Venice beach. Its design was engaged in architectural Bureau HLW.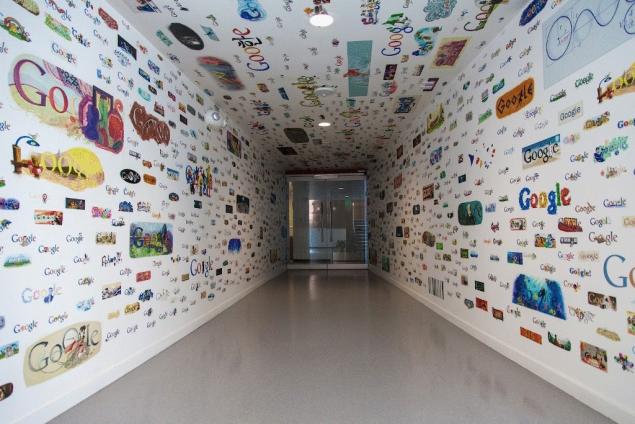 Office starts from a rack, which looks much cozier than a formal stand in Mountain View.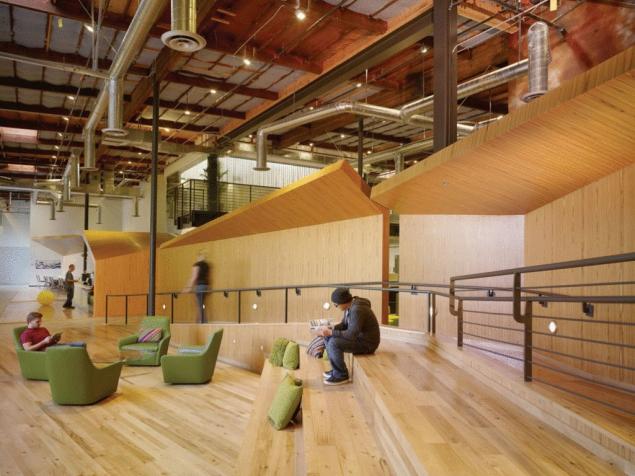 Google food and everything connected with it is already a kind of symbolism and dining room is a must place you should go and see "how they do". On each table there are pensulia bamboos, salt, pepper.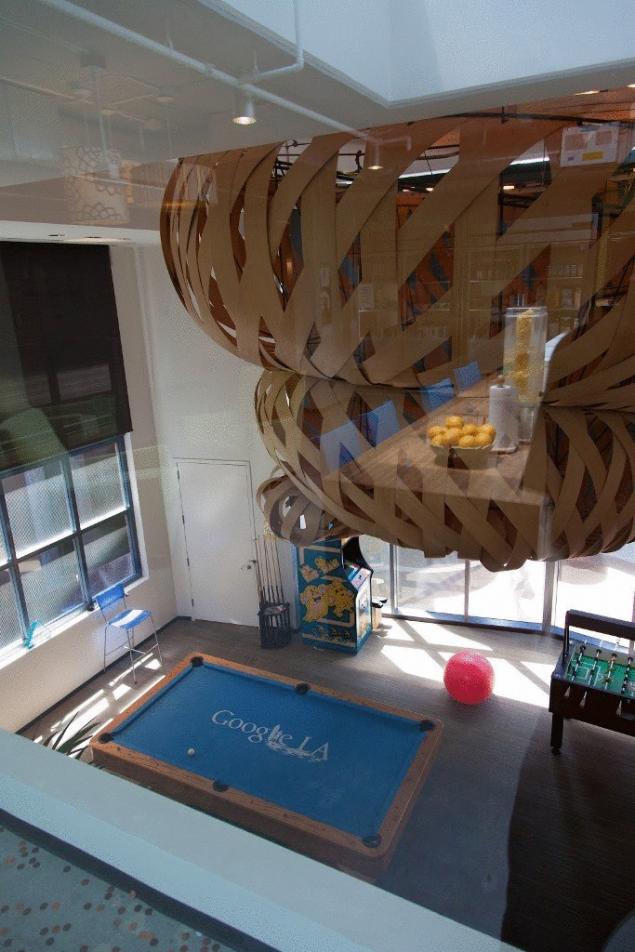 Google in Los Angeles is very close to the beach. Therefore, those Googlers who like during lunch to go surfing, keep your surfy area.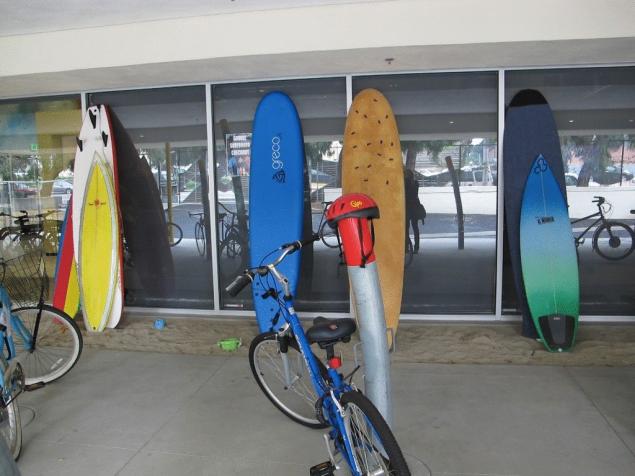 The office itself consists of two small buildings, between which there is a small courtyard, where Googlers can lie in a hammock, eat freshly picked oranges, sit on painted chairs are shown in a suspended glass balloons, and even play chess.
Source: /users/155