Google is founded in California in January 1996 as a research project by Larry Page and Sergey Brin, when they both were in graduate school at Stanford University.
15 years later, Google is one of the most recognizable brands in the world. The company manages more than one million servers in data centers (DPC) worldwide and processes over one billion search requests and twenty-four petabytes of user data each day, bringing their owners to the incredible profits. Part of this income is invested in the creation of comfortable and pleasant working conditions, which each employee can only dream of.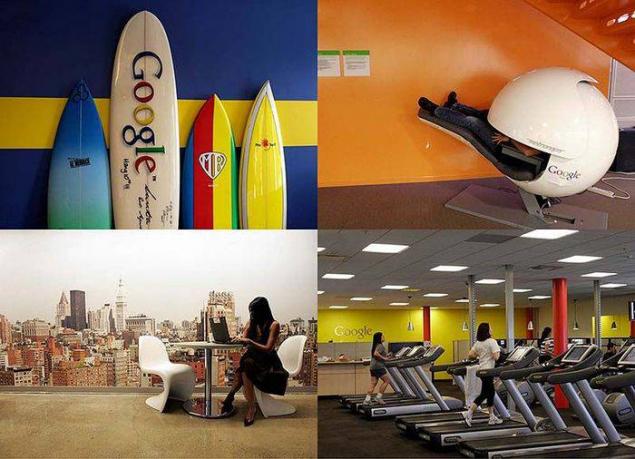 1. Surfboards wall in the office of the company «Google» in Santa Monica, California, October 11, 2010. Google Inc. - American multinational public corporation that invests in Internet search, cloud computing, and advertising technologies.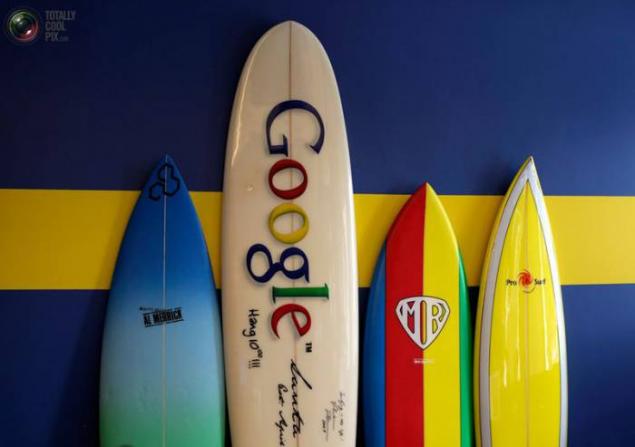 2. Employees at lunchtime rest in the sun at the company's headquarters in Mountain View, California, March 3, 2008. Google Headquarters is called «Googleplex» and is located within the famous "Silicon Valley».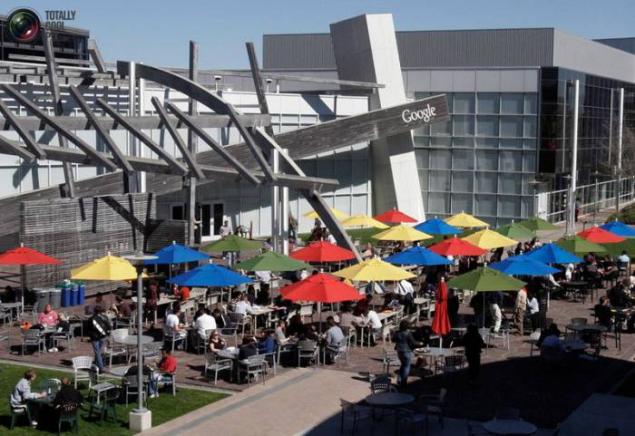 3. March 3, 2008 the employees are choosing specialties in one of the fifteen cafe, located in the company's headquarters in Mountain View, California. Meals for employees - free of charge.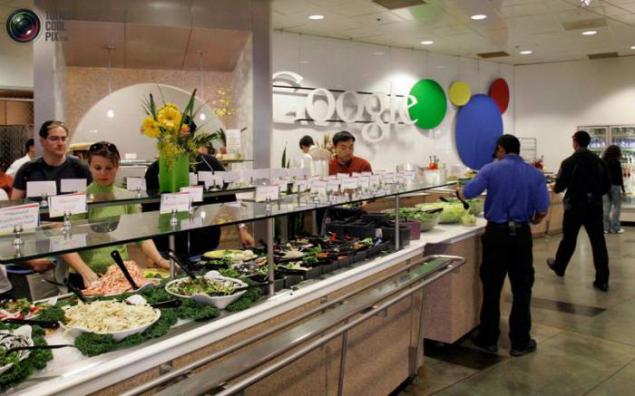 4. Employees of the company in the "playroom" where they can spend time playing ping pong or snooker, or doing in the gym. In 2011, Google has been recognized as the company with the best reputation in the United States, ahead of Microsoft, Sony and other companies