In the UK, the businessman Henry Patterson opened a third in the case. He sold bags of fertilizer.
Then, create an online store. A businessman only 9 years old. His first job began at age seven. Look what he has done ...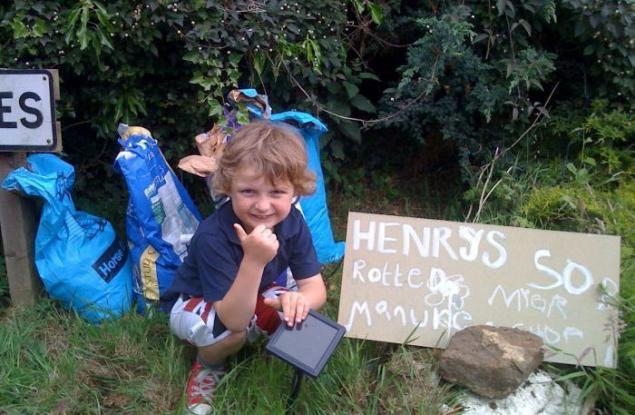 He established the sale of bags of fertilizer value of £ 1. Then Henry created his own online store on auction site eBay, where he actively selling goods bought at thrift stores. Online shopping in the auction brought the boy £ 150.
Now, Henry, who resembles Gordon Gekko in the 1987 film "Wall Street" as a child, has opened its own online shop selling sweets «Not Before Tea». During the first week of the existence of the store, he received more than 100 orders and rescued the first 10 pounds. The boy, who built his business from the ground up, not bad versed in marketing. He has developed a logo shop and makes the assessment of the profitability of sales.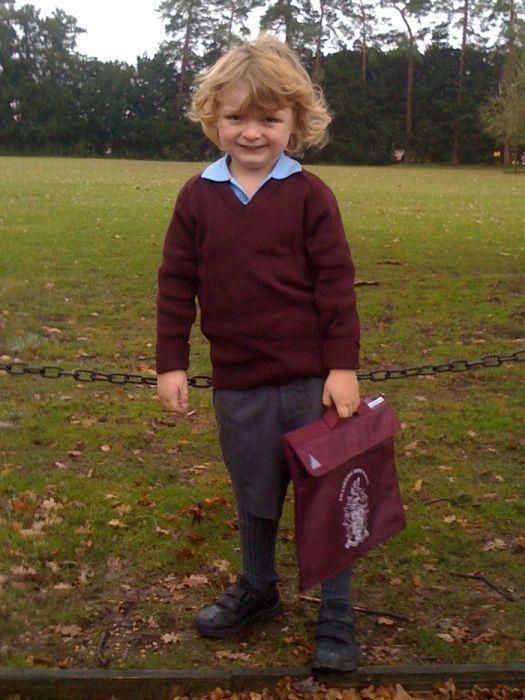 Now Henry's head high distributes his classmates from school Swanbourne House School (Buckinghamshire), your business cards, on which Henry introduced themselves as "creative director." And the boy has far-reaching plans. For example, he even wants to make a film with the participation of the main characters of his shop. To sell their products boy came up with two characters - mice, whose name is Pip and Sherbet.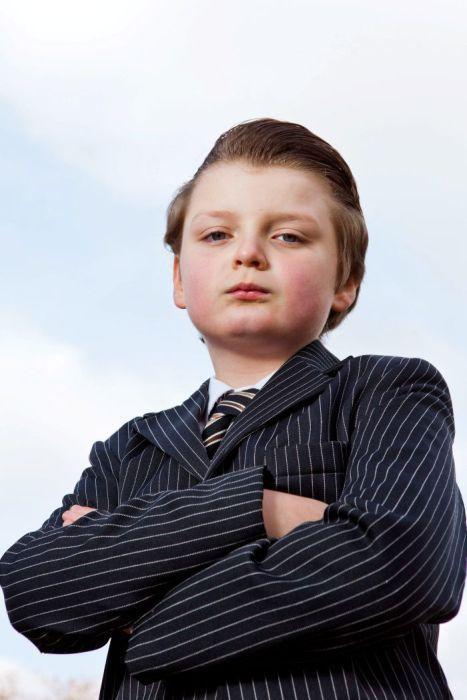 Now Henry came to the rescue of his mother. Boy in partnership with it manages the Internet - shop. 52-year-old Julian, Henry's father, a professional in the field of marketing. Apparently, he had an influence on his son. Henry remembers: "The first business ideas began to come to my mind when I was only five years old. I started to sell manure, and I loved the case - even though a bit smelly smell ».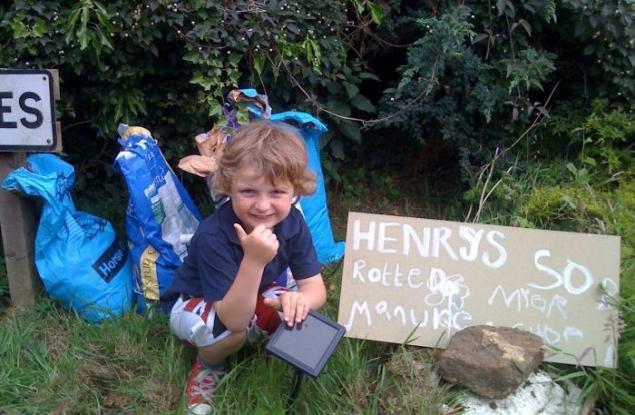 "My friends could not believe it, knowing that I started a shop selling sweets. But I do not think that they were very surprised - I created business projects in the past. " Henry is confident in the prospects of their business: "Who does not like a child to know what sweets like most children," - said Henry.