They came to rob the Kiev mayor's office ... ... from Donetsk at the Kyiv city state administration, some of the rooms which are used for heating the protesters and recreation, as well as for cooking, were today arrested two thieves.
As the representative of the protesters, two young residents of Donbas engaged in theft of private property and money from people who were sleeping in the KSCA. Criminals do not shun any appliances that were in possession of girls working in the kitchen of the Maidan, no purses maydanovtsev elderly who can not spend the night in tents and therefore seek refuge at night in the walls of the KSCA.
Self-defense found the detainees of the stolen and "decorated" their writing on the forehead of each "thief" and making a clearly visible armband with the inscription "thieves».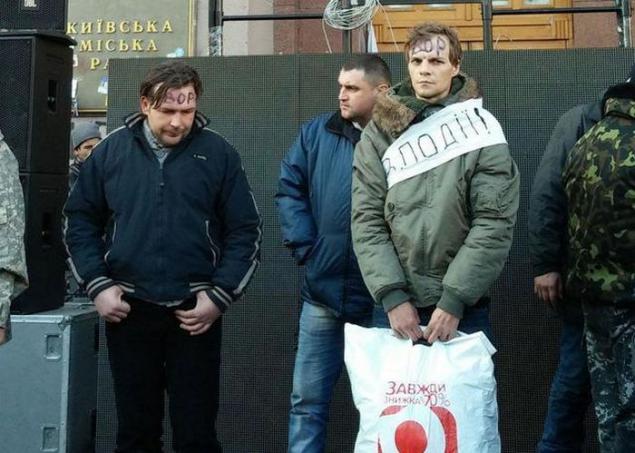 P.S. From if so with deputies and officials embezzle ...
--img2--
Source: ribalych.ru