In 1961, the Soviet Union removed the comedy, which is still loved by millions of viewers. "Striped flight" overgrown conflicting legends. For example, say that Yevgeny Leonov in the bath next to the tiger shot behind bulletproof glass. Glass did not use. Although withdraw episode was very difficult. Leonov was afraid of tigers, it took some time to persuade him to act ... "Striped flight" took the box office in 1961 1st place - it looked 32.34 million viewers. After 12 years of this festival in Calcutta film took the top prize. A lot of actors reading the script "Striped flight" from the screen tests refused. Even the samples were not traditional. They attended the Commission on the protection of life and health of the artist.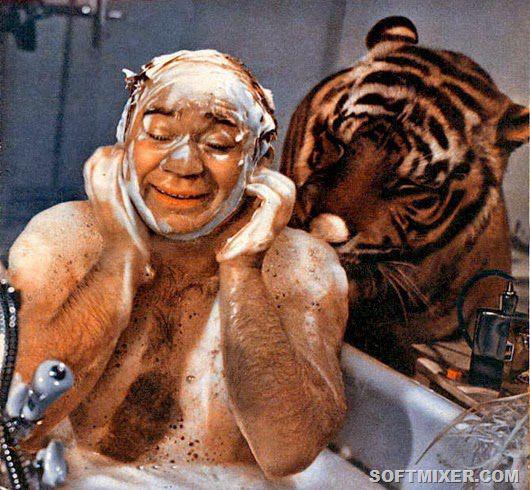 In addition to the contract signed artists a special commitment, developed by the commission and instructs how to behave in order to security. Was there such a point: "If the cabin suddenly go down and the tiger, let take your foot in the fall, in any case do not need to be pulled out, because the tiger may think that playing with it, and compress the jaw; you just casually, but much to shove his fist in the face, it will be interesting, and he leaves ».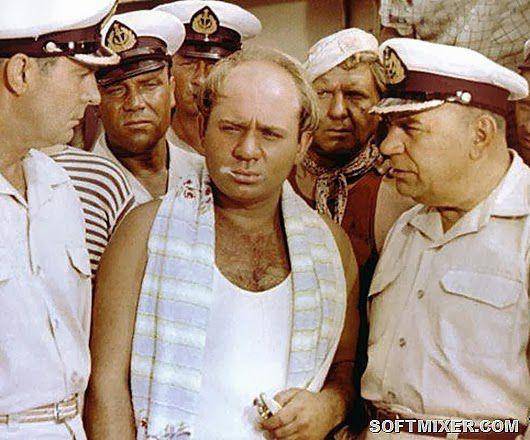 Courage was needed not only for shooting but also to withstand the management comments. Censors have indicated: a Soviet captain, member of the party can not be cowardly to come out of the window cutting, even when it comes to a real tiger. So I had to get out maverick Smirnov.
Probably everyone remembers the episode, when the Tigers jump from the ship into the water and swim towards the beach ... A small creek fenced off by a fence to go far into the sea, so that the tiger was only one way - to the beach.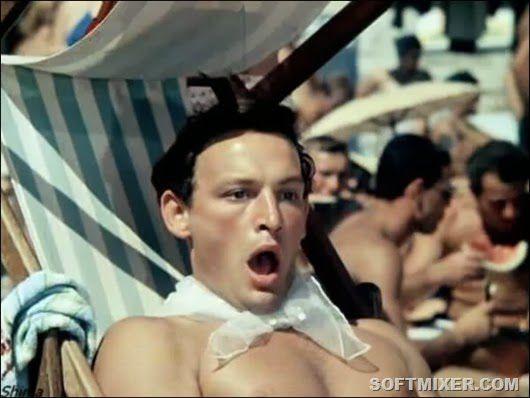 For additional protection summoned five police presence. Decided to shoot early in the morning, when at the seaside are no tourists, but anyway, there were a lot of onlookers. First sailed Lloyd, the most talented actress striped.
At some point, one of the fastidious tigress jumped over the fence and was on the present, the most popular beach in Odessa - Arcadia. Among the guests started to panic. Many viewers as if the wind blew, led by the police. Beach immediately emptied.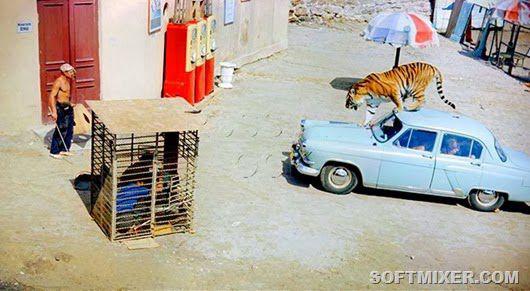 The situation was saved by a simple illuminator Tonya Ivanova. She ran toward the beast and hit him on the nose canvas mitt. He turned back in surprise. Directed trainer Constantine Constantine kissed Antoninus and expressed her gratitude for the courage and resourcefulness.
Needed for the filming of "Striped flight" courage and very young artists - not to get lost in the company MAT bison, circus and comedy stars. But they remembered - and Alisa Freundlich in a tiny role barmaid, and, of course, Lanovoi Vasily, who called the incident on the beach of "Striped flight" his favorite role - because there is no time to make mistakes.