On the controversial play "Equus" with Daniel Radcliffe, I heard back in 2008. Then the Internet came hundreds of publications with headlines such as "Harry Potter rides naked on the stage!". Reference was also made to a scene of violence, and the fact that the bosses "Warner Brothers" want to terminate the contract with Radcliffe for his daring escapades.
I am not a fan of the actor and one of the so-called "Pottermania" also I did not belong, but admit the performance interested me. It is a pity that to go to London or Broadway, I had opportunities, and online play, of course, no lecturing, so I sighed and eventually forgot about the theatrical sensation.
Now I remembered the "Equus" because it looked a film based on the play by Peter Shaffer, on which, in fact, was made a scandalous spectacle. In the movie, of course, it was not Radcliffe, since the picture was filmed in 1977, but, frankly, it shocked me with its contents.
In the story, a seventeen year old stableboy Alan Strang gets to a psychiatric hospital after a terrible event in the stables. Alan put out the eyes of all the horses, is looked after. The psychiatrist, Dr. Dysert, seeks to find out what has cast a guy who more than anything loved horses at such a cruel thing to do. In the course of conversations with Alan opened his shocking details of life of young men.
After seeing this film (by the way, as Professor Dysert starred Richard Burton), I again thought about Furore, who attended Radcliffe made the play. Judging by the film, the role of Alan Strang most psychologically complex throughout the play, and there really is a lot of "nudity". In the last episode, Alan is having sex, and then running naked through the whole stable. How could it beat Radcliffe on stage, I'm still surprised. Exit onto the scene in the buff, but still have sex in front of hundreds of spectators - is you do not have a magic wand to wave.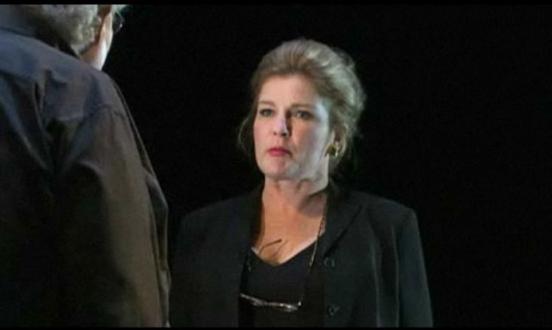 Many fans of the actor wondered what Daniel did? Obviously not because of money - the role of Harry Potter has brought him so much dividends, the guy could not be removed until the end of life. Outrageous provocation? Perhaps, though always on the right of the Radcliffe nobody could expect. Most likely, the actor just wanted to get rid of annoying him as a wizard with glasses and did so in a way that's provocative.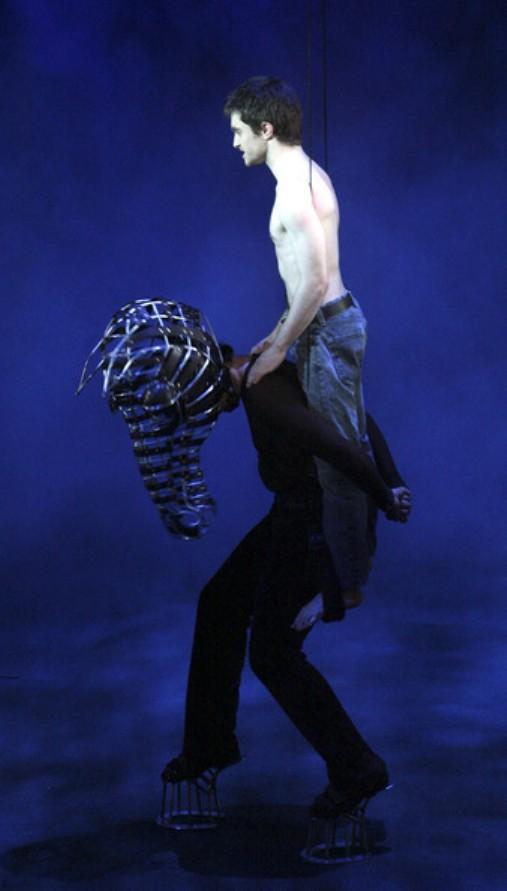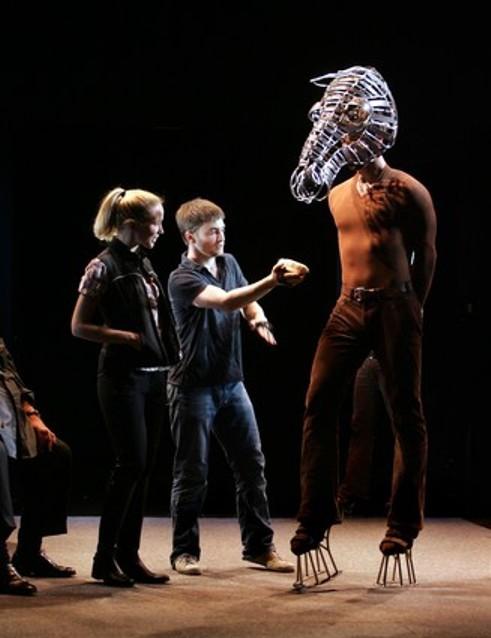 Now I again want to see this performance. It is a pity that recently Radcliffe is not involved in the productions: the actor does not have time for theater.