Yesterday we had a post on the topic: Why live well in Kuwait.
I propose to continue to consider this rich country, which is bathed in oil.
In fact, there is not anything interesting, no history, no special culture and traditions.
Kuwait - is a huge shopping center in the middle of the desert.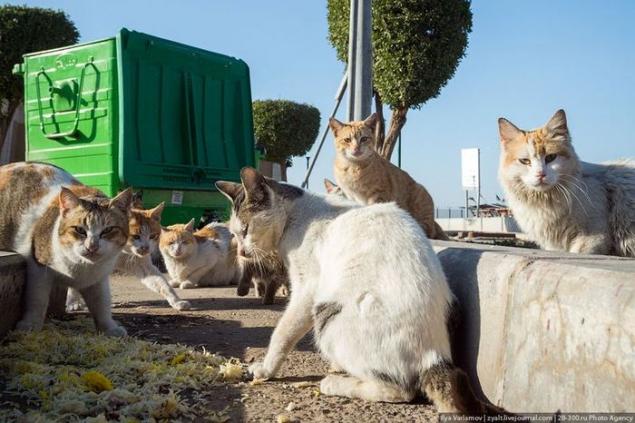 With a population of 3.5 million people, the citizens are only 1 million. These people do not work practically. 80% kuveytsev employed in the civil service, and the rest are working for big money in commercial companies. Here's how it happens:
All foreign companies that operate in Kuwait, according to the law should be able to work a certain percentage of the local population (the same situation in Saudi, Oman and Bahrain), and the salary they must pay very decent.
Author: "A special case of the experience of colleagues. Hired Kuwaiti workers in the factory, the salary of 10 thousand dollars, and a couple of Indians in his place for a pittance, for Kuwaiti simply not going to work, and it is impossible to dismiss. Moreover, when the administration needed his signature to some documents, they call him at home and asked to come to work to sign, and he simply replies: "You have to, you and come." Meets them sleepy, fat fucked ** en, who even does not know how to write, and just stupidly puts a dagger. Generally, as a colleague said, the Kuwaitis for the most part - are massive blunt and lazy, which was just lucky to be born in Kuwait. »
But good laws in Kuwait. Kuwaiti court yesterday sentenced a local man to five years in prison for insulting the Emir Sabah Al-Ahmad Al-Sabah on Twitter. The ban on criticism of the emir is established in the constitution of Kuwait. In recent months, Kuwait is actively engaged in the struggle to criticize the country's leadership in microblogs. In January to two years for criticizing Twitter sentenced a local journalist ...
Kuwait ... kind nadelovoy district of the capital ...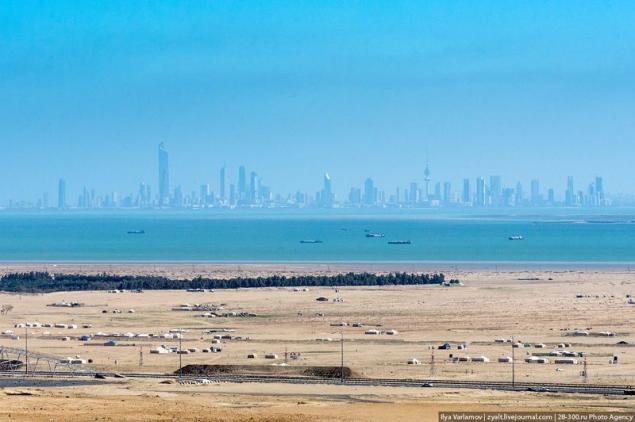 Good roads ... just go for it nowhere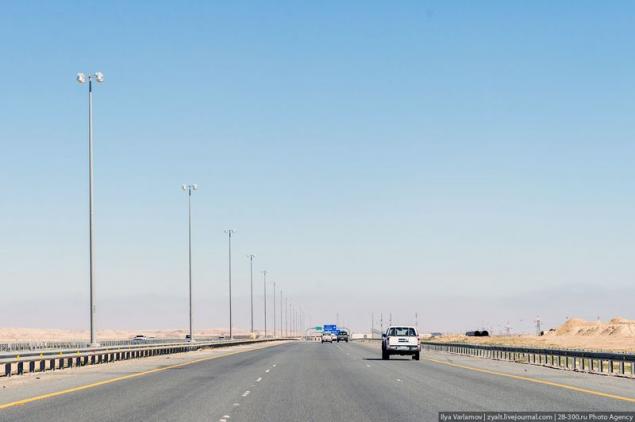 Home Entertainment fed kuveytsev - machines. You can buy an SUV and jump through the dunes, or buy a sports car and the crash of the post. You've probably seen the commercials on the Internet with a mad Arab drifting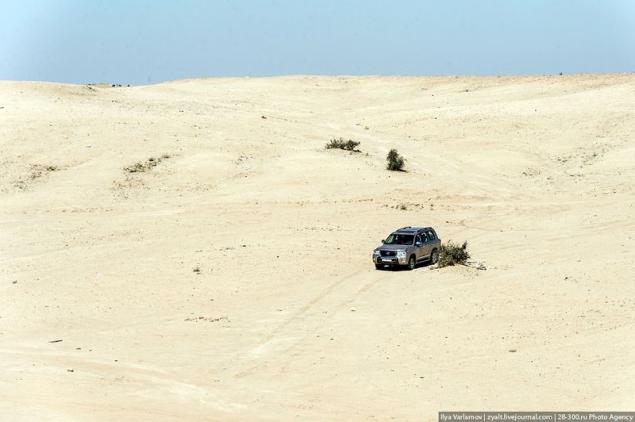 "There was another case they were examining the accident, which was called" clash of two mentalities. " Here is how it was. After work, went home three young kuveyskih engineer, got stuck in traffic. Without thinking twice, go to the oncoming lane and go through it, circling the cork. Towards rides Indian jeep (Indian jeep - it's cool, it's all your big family in India composes of you legend, you are highly climbed into his life. And God forbid white to get into subjection to such an Indian, he'll remember all the oppression the proud people of India). Engineers Spahr on an opposite Morgan dalnyak Hindu (Tipo you ohrenel? We are in the country, scat on the side of the road), a Hindu goes on its lane and blinking dalnyak Kuwaitis (you ohreneli? I'm going for my band, I'm right, go fuck, and generally I have a Jeep, I - a Hindu cool). Then go to meet each other and blink and nobody is going to fold. Arrogant and stubborn! And what do you think? They collided head-on in a way that was not clear then, where some machine! Mixed in a bunch of horses, people! Meat grinder! Stupid ass, you say? No! "Uraaa, we expect 72 devstvenitsy", - said the Kuwaitis. "Zis IS Destiny" - shaking his head, told The Hindu. »