They did so? or not? That is the question bothering fans "the most beautiful star pair" provided if the fans watching at least a little tabloids, because it was her most discussed news in early July.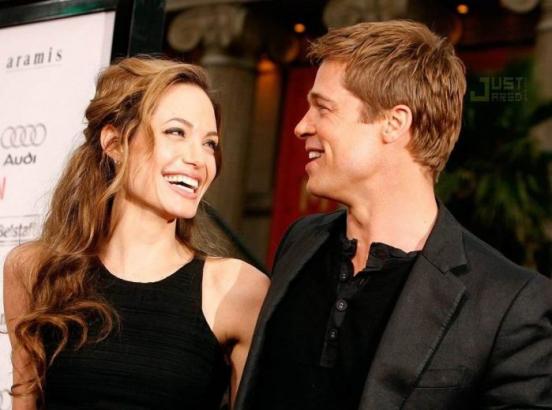 "Either get married, or are going, or what?" - That asked readers at the tabloids, whose sight flashed headlines from a variety of flashy "They set a date" to "The rite has been committed ..." So the American magazine InTouch claims that the wedding will take names and the date - 23 September. US Weekly Magazine confirms this information, and In Touch Weekly adds that Jolie will dress by L'Wren Scott. But other respected publications claim that the wedding has already taken place, on the shore of the Indian Ocean and combined couple marriage spiritual mentor 84-year-old Ram Lyal Siyang ... What is all this true - is unknown.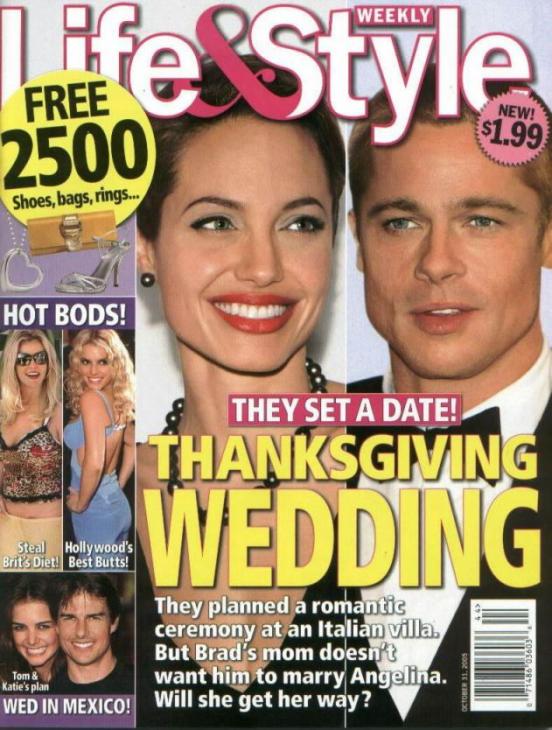 Angelina and Brett had married in 2008 - then this wedding was the grand hoax, since, despite the announced wedding date and place, none of them no one has invited, did not appear at the place and did not marry in fact - and the press only nothing to go on location, and very strongly offended. Who launched the duck this time, I ask?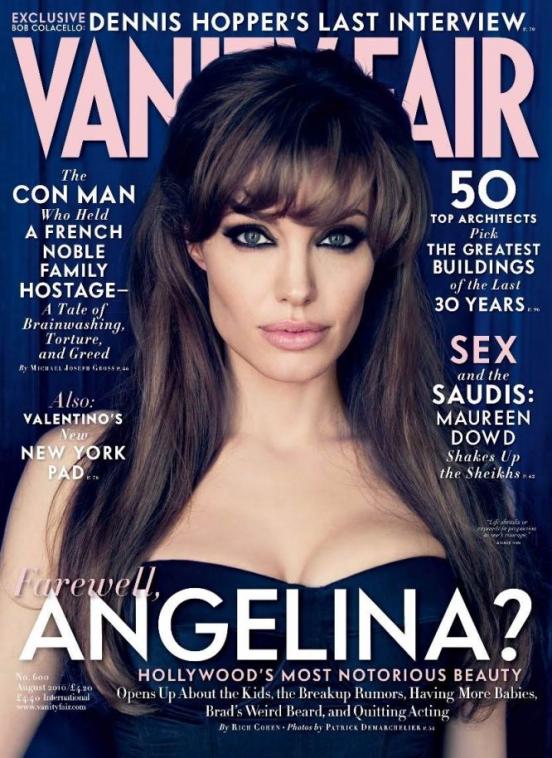 Of course, Angie and Pitt would be a beautiful couple. White is Angelina, Black is her partner in life, Cartier rings already bought, and children according to Brad Pitt asked all the time but when their mom and dad finally married ??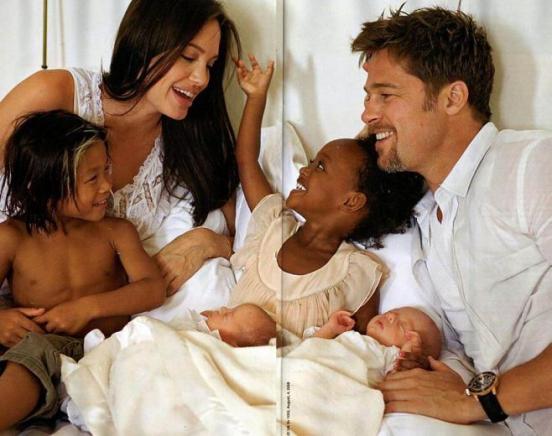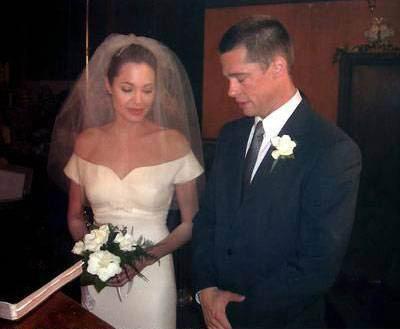 For me, one of the pair has always been interesting to the female half. Her beauty and style for many women serving a role model for me is definitely more attractive than male power Brad. And so I do not even know if I want them to get married? I wholeheartedly happy for Jolie and her marital happiness, but it is strange to think that the image of her mother's family - and nothing is forever and never change.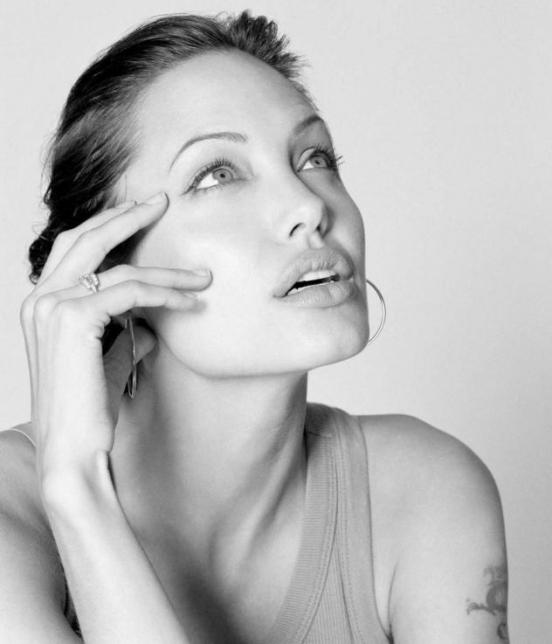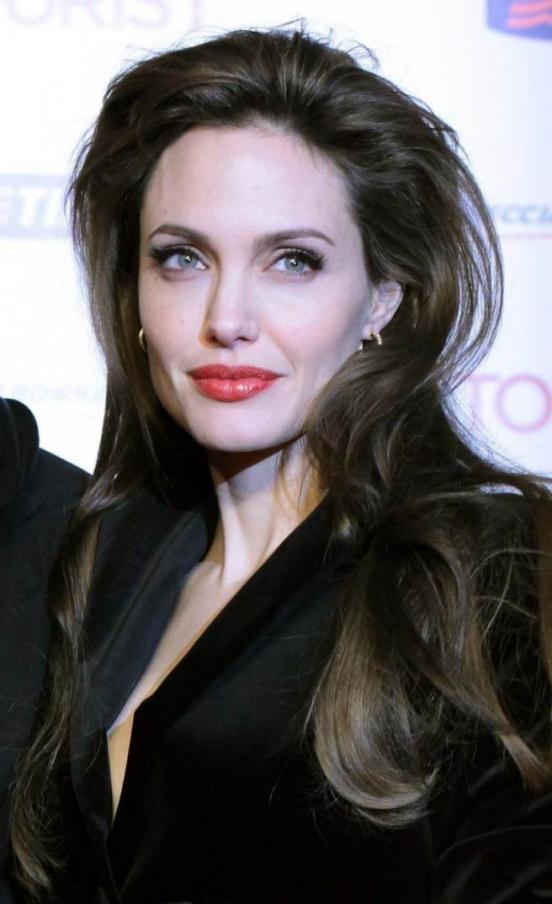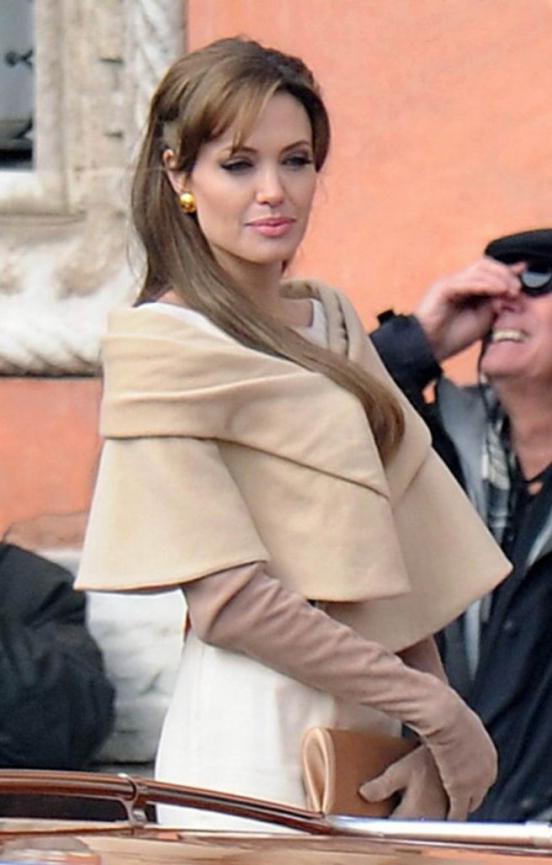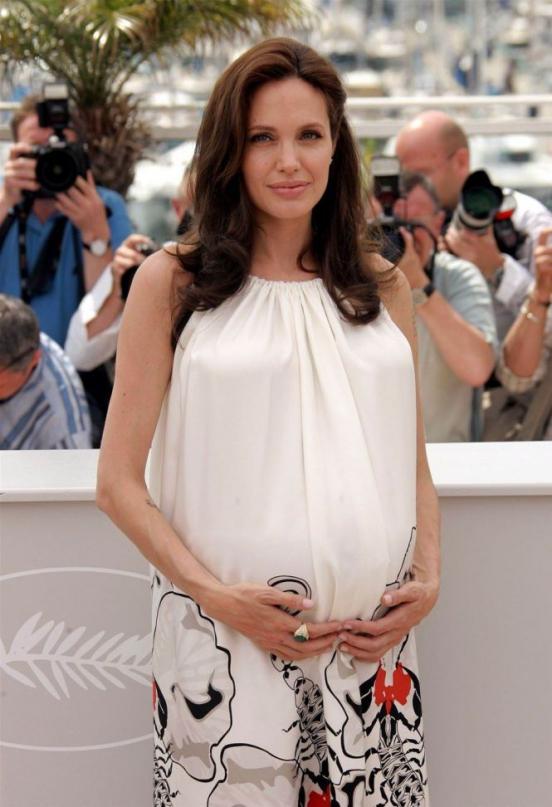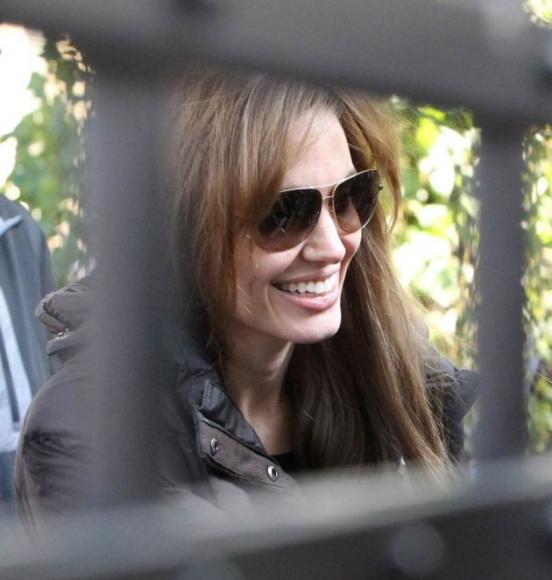 Moreover, the Bratt near Jolie as something not very looks, especially in recent times. I was just wondering - if it does, this man married his sweetheart with a beard and so lead?
It also remains an open question, where would it be if it were. Indeed somewhere in village in India or Cambodia, the Indian Ocean, or, according to the words of the alleged Angie tabloids, in France, in Provence?
This small cozy chapel winery Chateau Miraval is in the middle of the park. We found it during one of his trips to France and decided it was the perfect place for our wedding ...
And will there be promised "Johnny Depp and Vanessa Paradis, Bono, Gwen Stefani and her husband, Mick Jagger," or celebrity couple will disappear from all to share this moment only with each other?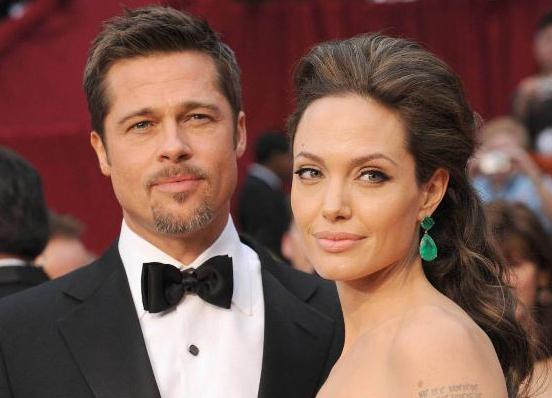 And if it's a duck, then it is associated with what? Not so if that Pitt's latest film was very coldly received by the public and critics, and the last two Jolie film "Salt" and "Tourist" were met by the audience does without the usual huge enthusiasm? And not the fact that Angie is planning a second "Salt" and the new film by a director of his own? Crystal clear: if these guys are still married, they will wear fimiliyu Jolie-Pitt, as well as their children.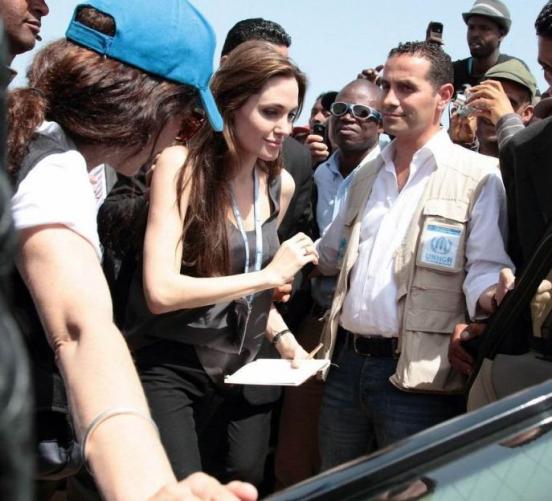 Meanwhile, last week and Angelina Bredd were in France and visited one of the restaurants. A romantic date, so to speak. So it may be a fantasy of journalists and they do not lie.