We have already talked about successful fathers and sons. Now is a good time to talk about hats, children who have not yet earned success, unlike their parents.
Brad Pitt (Brad Pitt) is one of the large dads in Hollywood. Together with his wife, Angelina Jolie (Angelina Jolie) they take a journey through the world of all their six children: Vivian (left to right), Shiloh, Knox, Zahara, Pax and Maddox.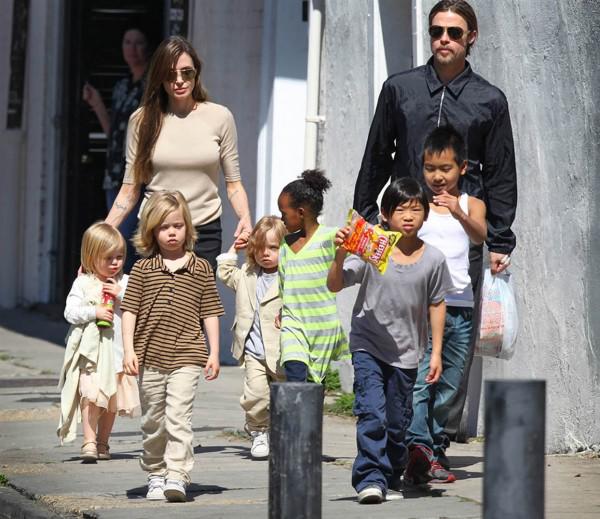 The actor, director, writer Ben Affleck (Ben Affleck) and his wife Jennifer Garner (Jennifer Garner) «wealth" less. Daughter Violet (pictured) and daughter Seraphina.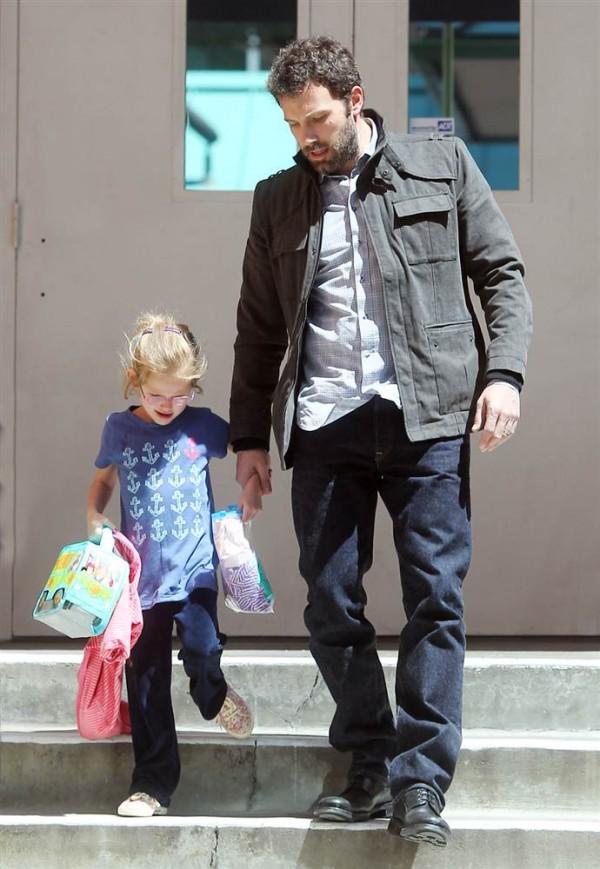 Oscar-winner Christian Bale (Christian Bale) with his half Sibi and little daughter Emmilin likes to visit farmers' markets.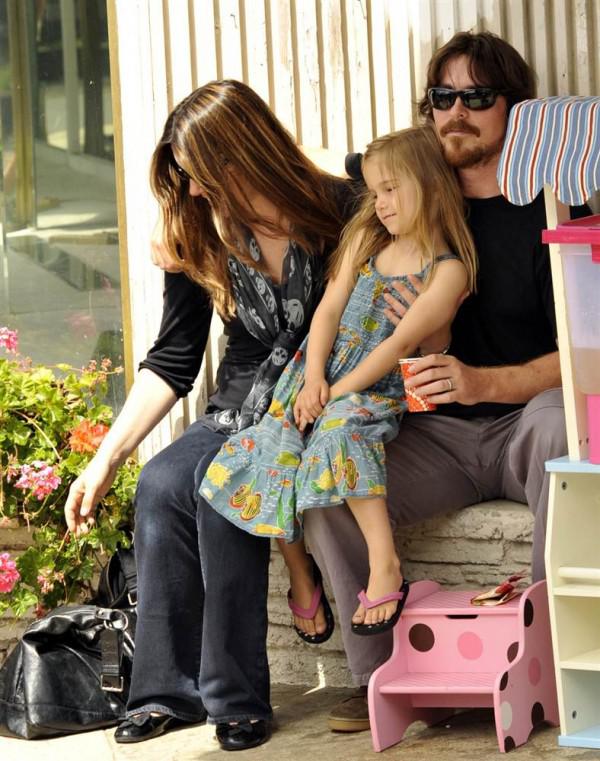 In another owner of "Oscar", Jeff Bridges (Jeff Bridges) three daughters. And soon it will become a grandfather.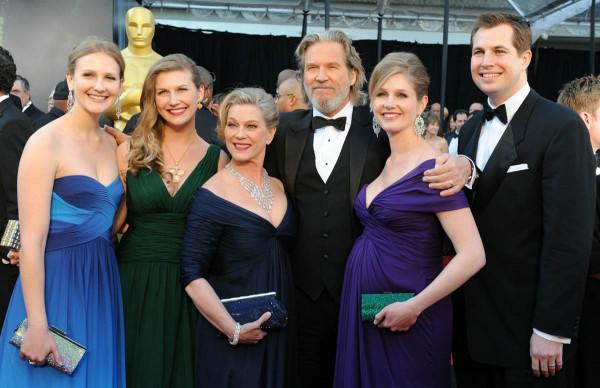 But David Beckham (David Beckham) loves to drive his sons on NBA basketball games. This time the lucky Romeo, Cruz and Brooklyn and stayed with his mother Victoria.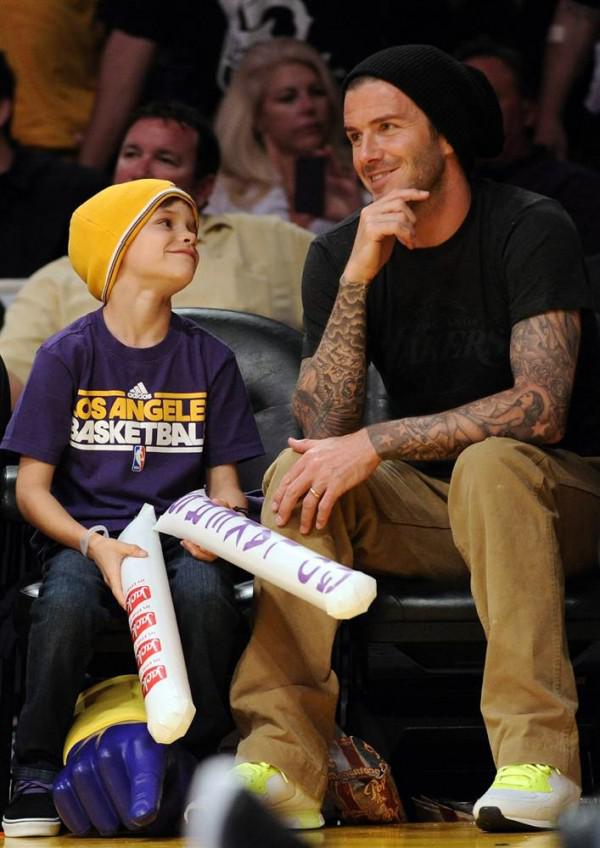 Singer and philanthropist Bono prefers tennis. At the tournament in Monte Carlo, he came with his two sons - John and Elian. Even the Irish have two daughters - Jordan and Memphis.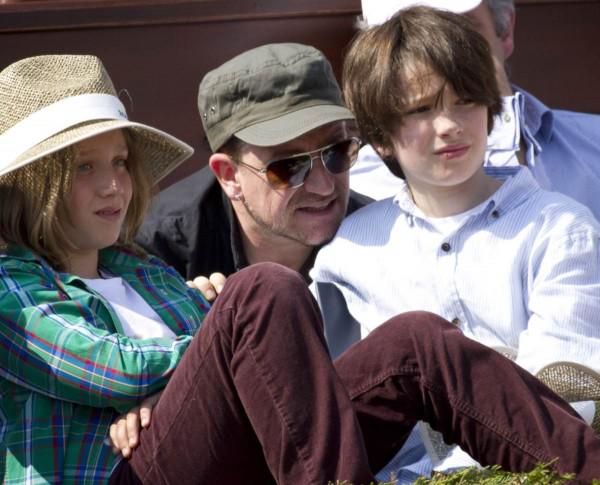 Actor Tom Hanks (Tom Hanks) is also often attends matches «Los Angeles Lakers» with his son Truman. Tom also has a son, Chet, and a son from his first marriage, Colin and daughter Elizabeth.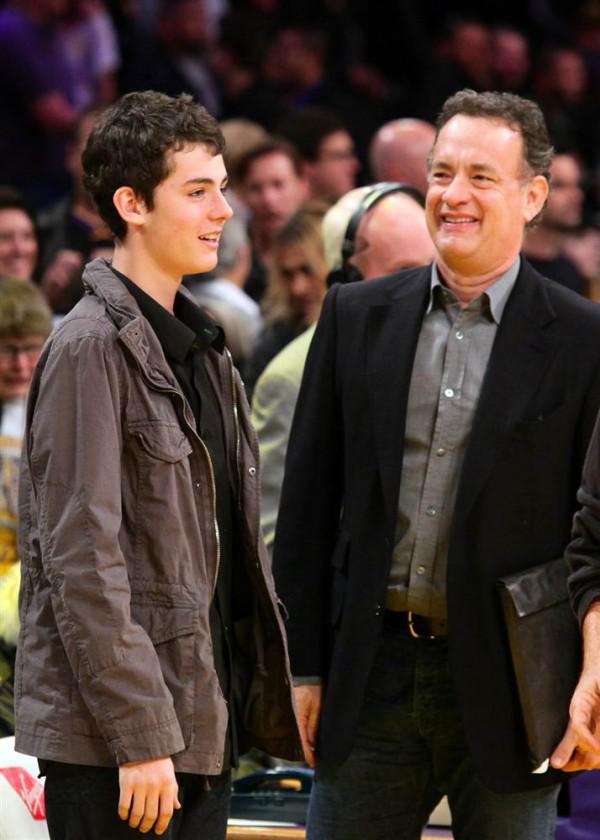 In the same «Staples Centre» basketball match Jack Nicholson (Jack Nicholson) and his son Raymond. Big basketball fan would lead someone else from their children. But others - girls: Jennifer, Honey, Lorraine.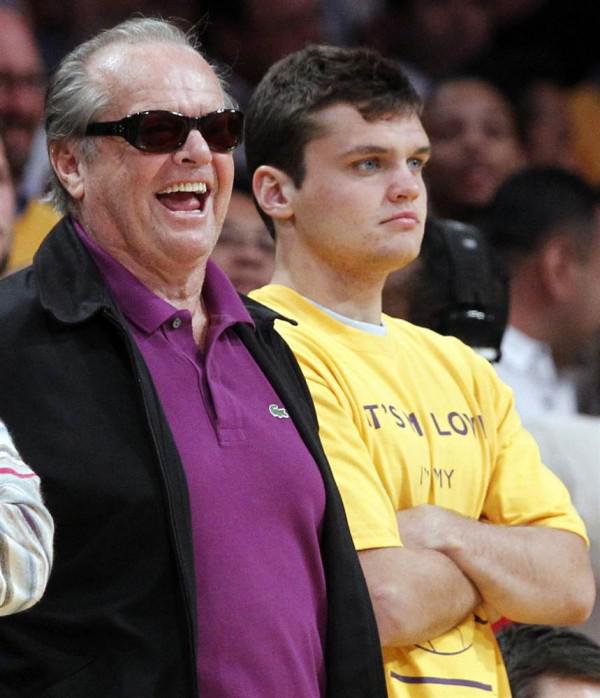 Orlando Bloom (Orlando Bloom) became Pope recently. Miranda Kerr (Miranda Kerr) gave birth to his first child named Flynn.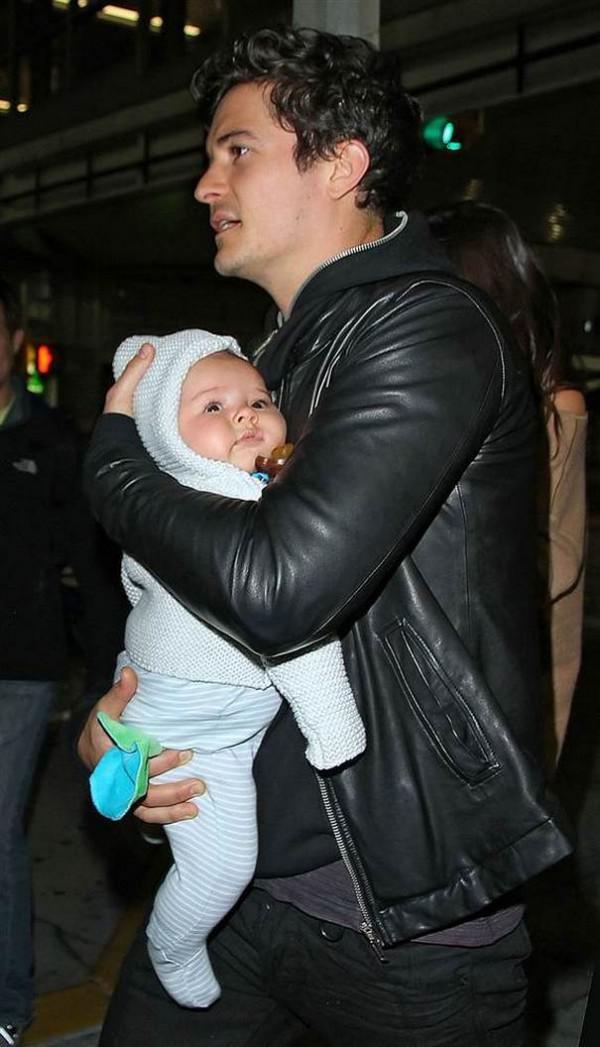 Tom Cruise (Tom Cruise) walks with his son and two daughters. Older children - adopted.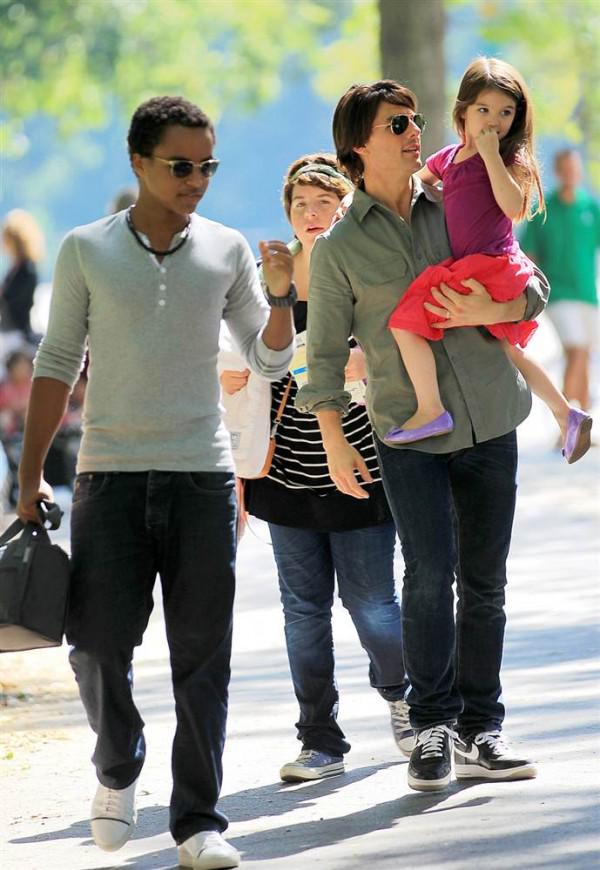 Michael Douglas (Michael Douglas) happy owner of a beautiful wife Catherine Zeta-Jones (Catherine Zeta-Jones), son Dylan and daughter of Keris. Michael still has a son from his first marriage, Cameron.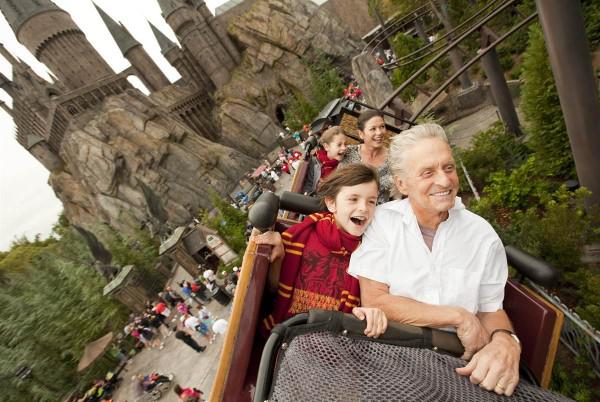 Confirmed bachelor Matthew McConaughey (Matthew McConaughey) is now spends his time with his partner Camilla Alves and his children, son Levi (on hand) and daughter Vida.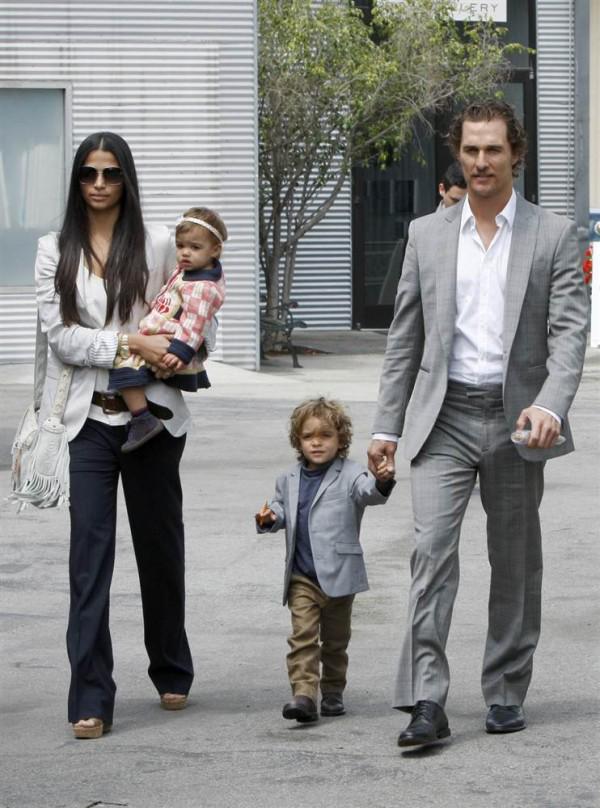 Actor-comedian Adam Sandler (Adam Sandler) has given unusual names his two daughter: Sunny Madeline and Sadie Madison (hands).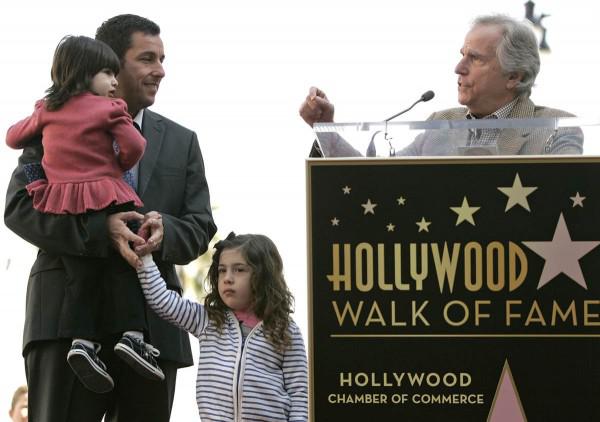 Will Smith (Will Smith) can already be proud of his son Jaden and Willow little daughter. They are already famous. Even Mr. Smith has a son Trey from his first marriage.
Actor Billy Bob Thornton (Billy Bob Thornton), the more "bug." In the photo, he and his girlfriend Connie Angleton and their daughter Bella. Billy has two sons and a daughter from two of the last five marriages.
Keith Urban (Keith Urban) has become a dad for the first time in 2008, when they, along with Nicole Kidman (Nicole Kidman) adopted a Sunday Rose. Even the couple have a daughter Faith Margaret.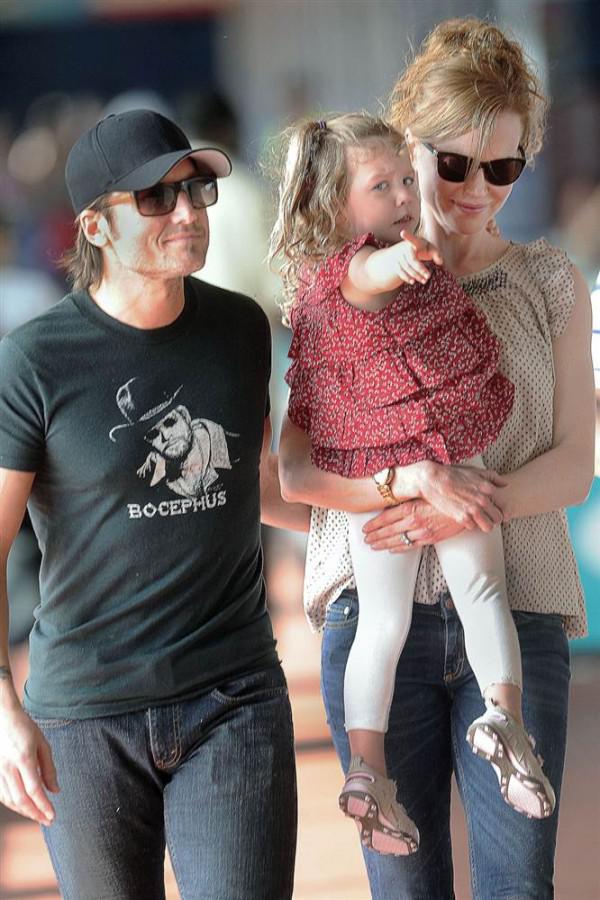 Harvey Keitel (Harvey Keitel) happy dad of two sons and a daughter (pictured). All the children were born of different mothers.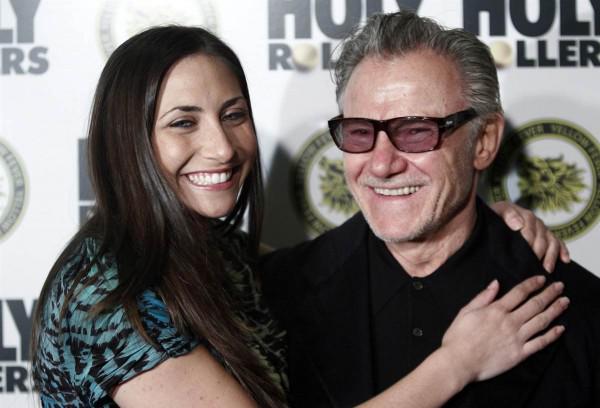 Photo: AP, Getty Images, Reuters