This week, Angelina Jolie (Angelina Jolie) went to Pakistan to inspect the destruction from the recent floods, which has become the worst natural disaster in the history of the country. Due to the water level rising colonies died 1700 people and left millions homeless. Angelina arrived in the country as a goodwill ambassador of the UN High Commissioner for Refugees. After talking with the victims, the actress told reporters that the meeting was for her wrenching emotional experience.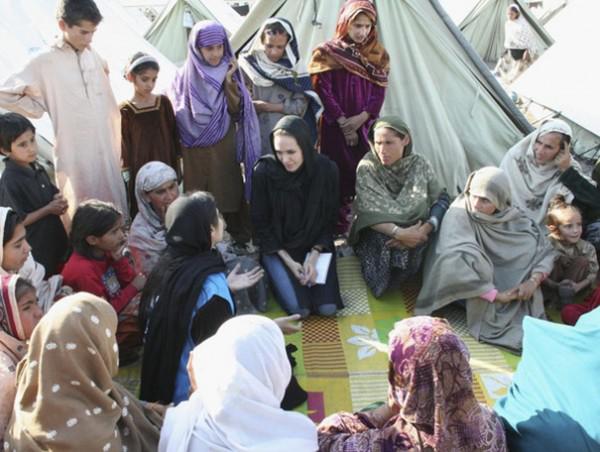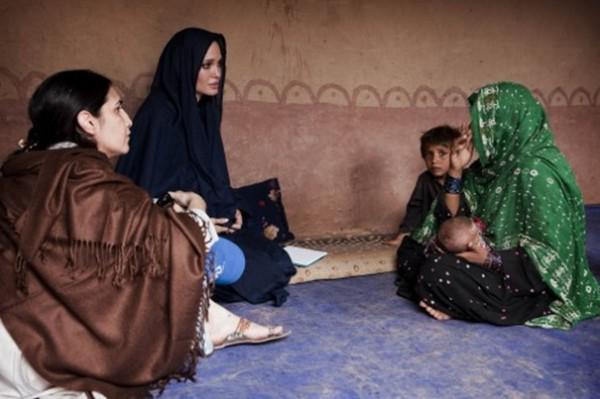 "I am very touched and very much hope to be able to draw attention to all the needy people of Pakistan," Jolie said after a visit to a refugee camp near the town of Jalozai.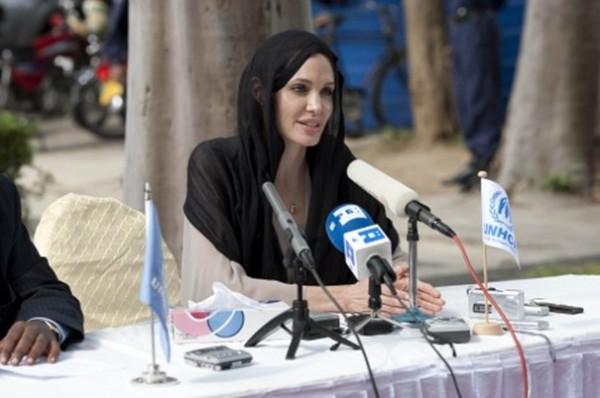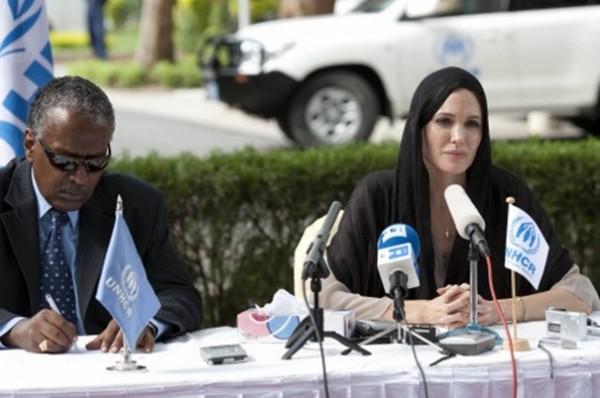 The Hollywood star has traveled the country in a black cape and a black scarf as a sign of respect and reverence for the local people. She said that she met with mothers who lost their children during the floods, and an elderly married couple who will never be able to rebuild their destroyed house.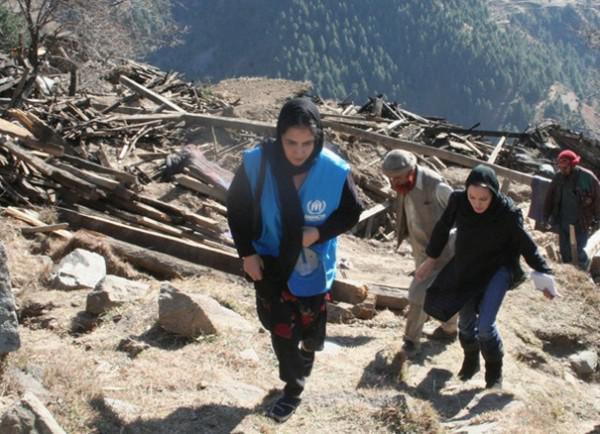 The United Nations reported that the already received about two thirds of the 459 million dollars needed to help more than 20 million Pakistanis affected by the floods.