For thrill zombicheskih sensations and passionate admirers of Milla Jovovich, close to us by birth, on the screens out, at last, long-awaited fourth film about mutated in the right direction ekstrasuperdevushke Alice - "Resident Evil 4: Afterlife 3D» (Resident Evil : Afterlife).
We will not retell the contents of the three previous series. Just to say that the destruction of the living dead ugly continued in the fourth. Again, the search for survivors, now in Los Angeles, and the fight with another global villain for the sake of mankind, or rather his pathetic remnants deposited somewhere on the roof of a skyscraper or in abandoned labs corporation "Umbrella." And the enemies are so powerful, sophisticated and numerous that Alice has to look for new methods of dealing with them. And I must say, really, Alice performs its task one hundred percent.
Yes, one more thing: the first time a film about such a hackneyed theme, as the destruction of civilization by making people into mindless monsters of entertainment, dynamics and special effects beyond the narrow confines of cheap filmets of the walking dead and close to this fiction. This is who we would like to see it. A film crew returned to Paul William Scott Anderson (Paul WS Anderson) - the director of the first part of the "Resident Evil". I hope not in vain.
Resident Evil 4: Afterlife 3D (Resident Evil: Afterlife), US
Director: Paul U.S.Anderson
Cast: Milla Jovovich, Ali Larter, Kim Coates, Wentworth Miller et al.
Producers: Paul U.S.Anderson, Jeremy Bolt, Don Carmody
Photography: Glen MacPherson
Screenwriter: Paul U.S.Anderson
Composer: Tomandandy
Premiere (World): September 2, 2010
Premiere (RF): September 9, 2010
Budget: 60 000 000 $
Posters for the film: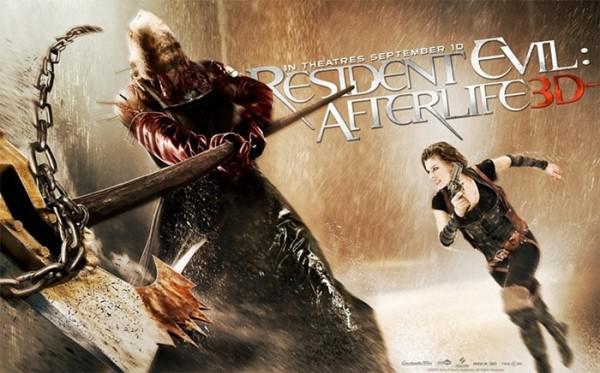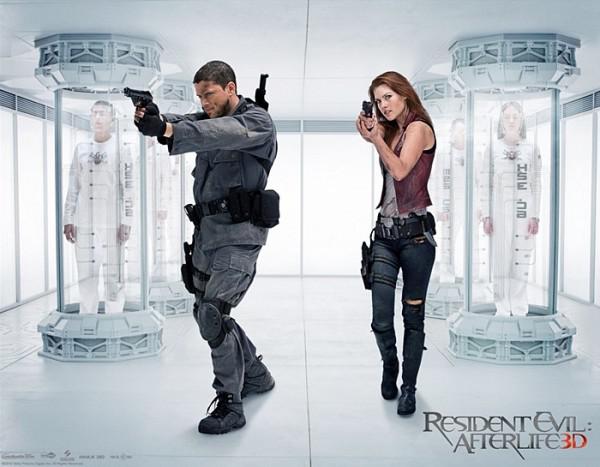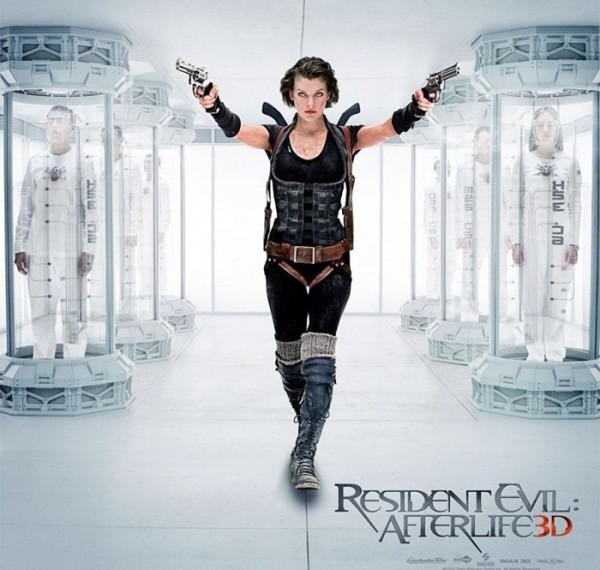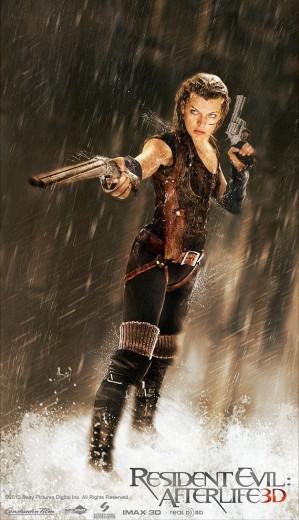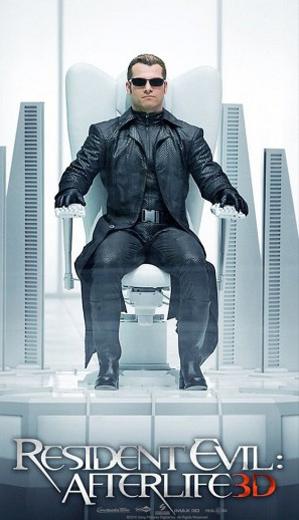 Stills: