In the '70s in her outfit the band members walked Queen, as she was one of the favorite designers of Princess Diana. Now in her outfit shine Uma Thurman, Kelly Osbourne, Kate Moss and other Hollywood celebrities. That, however, it creates its own collection, is quite different from how prefers to dress and feed herself Zandra)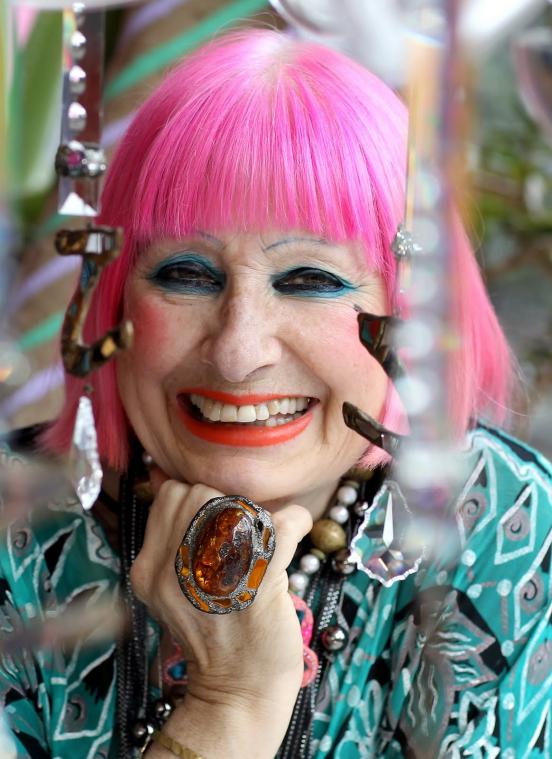 To be honest, when I first saw Zander, I am very much surprised, because I could not understand how such a "slightly" unusual grandmother creates pretty quiet and cute outfits that I myself would not put away.
Suppose Shoestring she gives a very even nothing)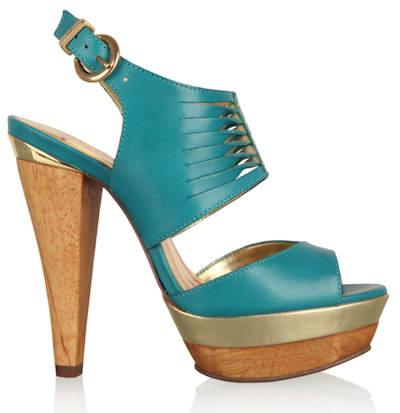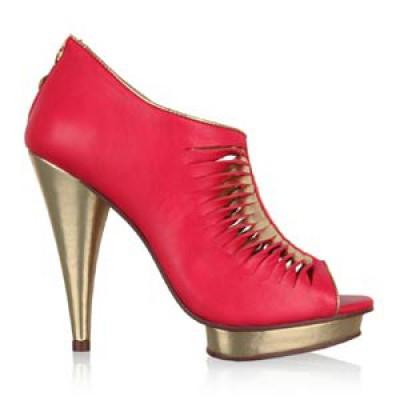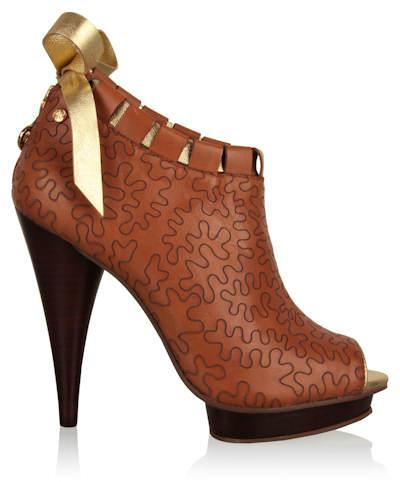 Zandra for Marks & Spenser, with whom she signed a contract in 2009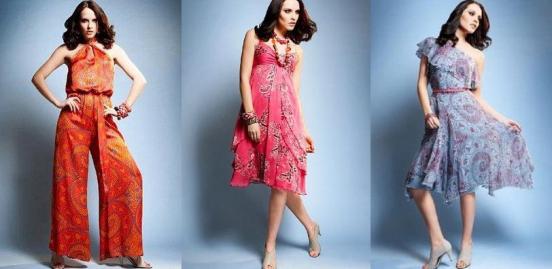 Zandra was young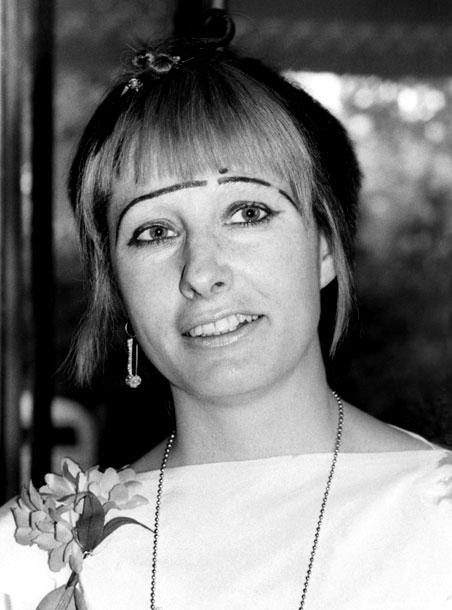 By the way, this pretty girl was born in 1940 and, accordingly, it is now no less - '71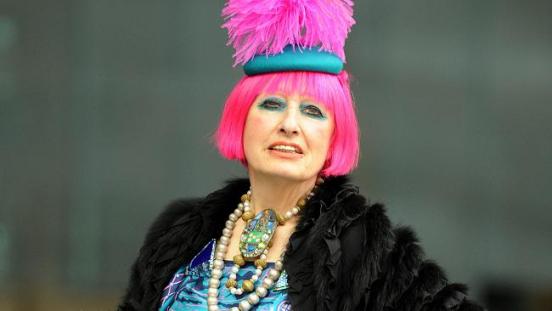 Though Zandra and creates a rather "quiet" clothing itself Zandra likes to look very bright))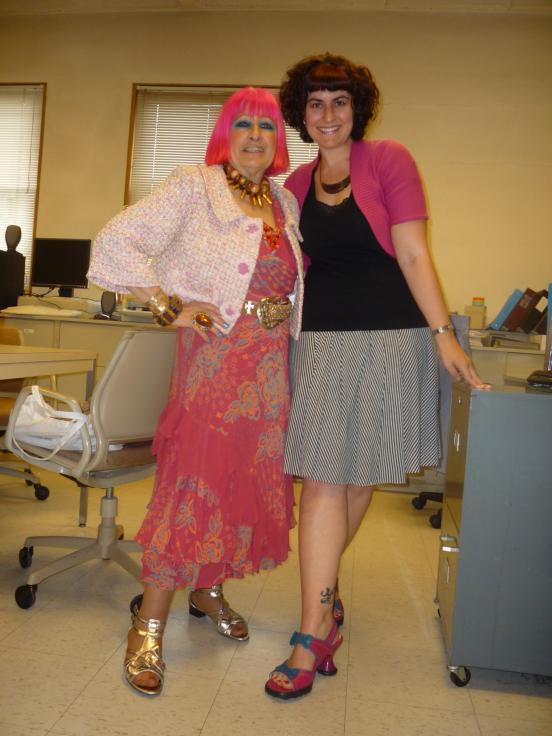 Note that for each photo you can see that on the neck Zandra necessarily hanging some great decoration, without these ornaments she probably does not go anywhere and)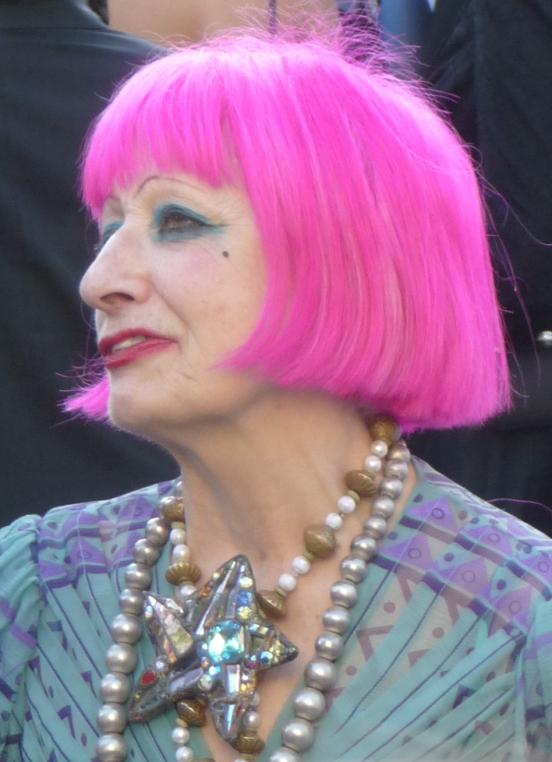 Pink hair, blue eyes and circled in bright lipstick - integral parts of makeup Zandra)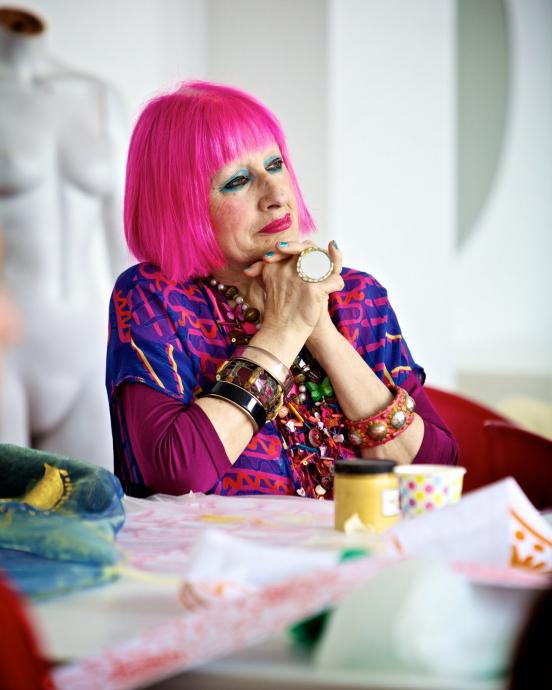 Zandra sleeping with makeup, because it believes that applying it every day too hard, because it takes a lot of time)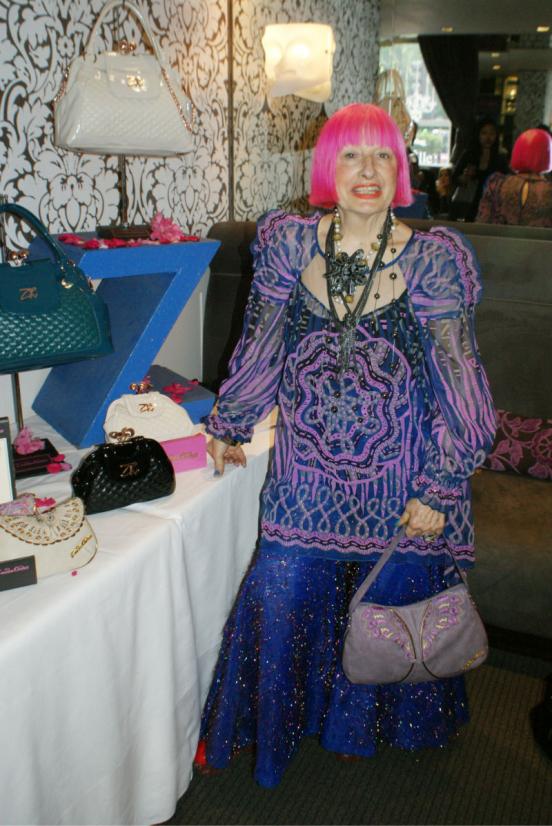 Although it is already 71 years old, she works from 4 am to 5 pm in the office, then took a break for lunch and continue until midnight home runs.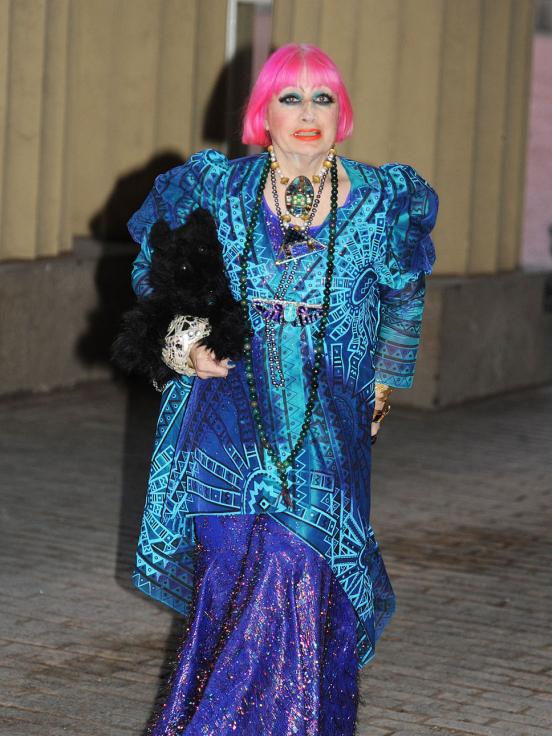 Vogue magazine Zandra admitted that she wants to dress Lady Gaga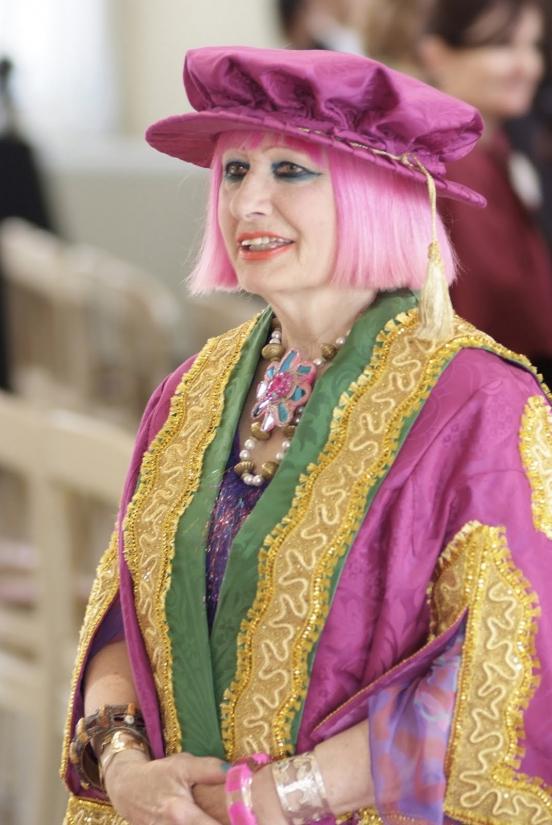 It is often confused with Betsey Johnson and Vivienne Westwood
Once her pink hair was green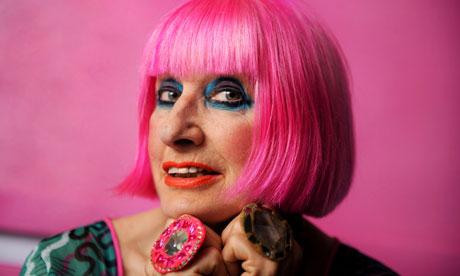 Zandra spends his money on the purchase of works of art, but in any case not on expensive clothes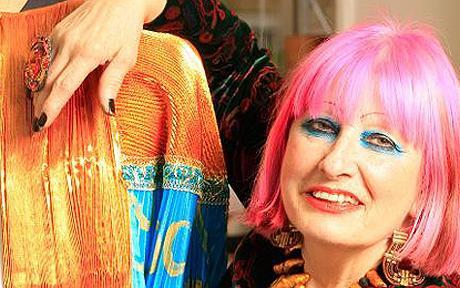 First of all textile designer Zandra is:
Textile design is an art form and I do not think enough people appreciate it. Rest of the world just cut your work into pieces, and you get nothing ...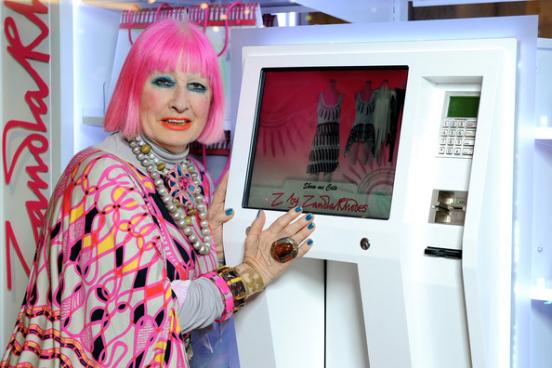 Mary-Kate Olsen collects «caftan dresses» from Zanndry (long, loose dresses can be in oriental style)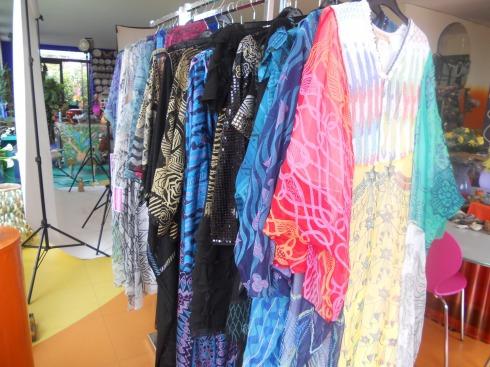 This bright woman anywhere and never will remain unnoticed)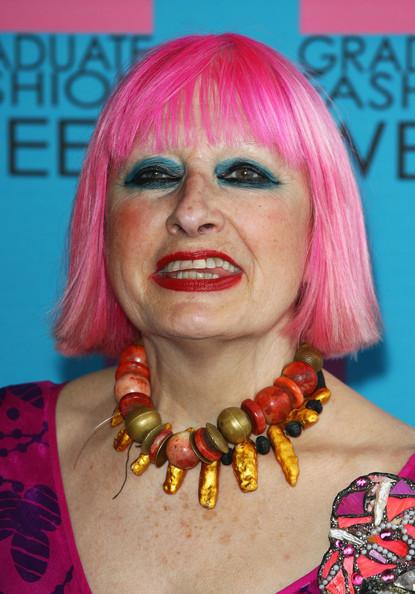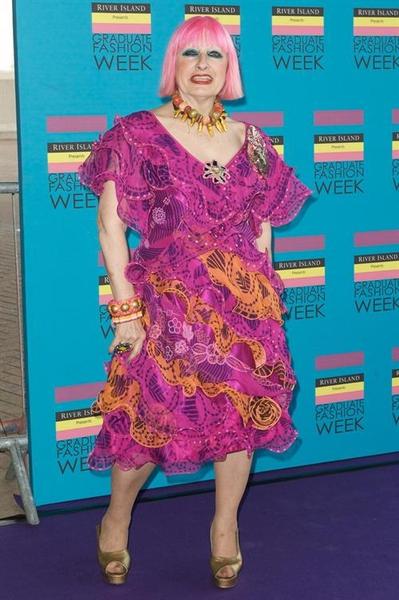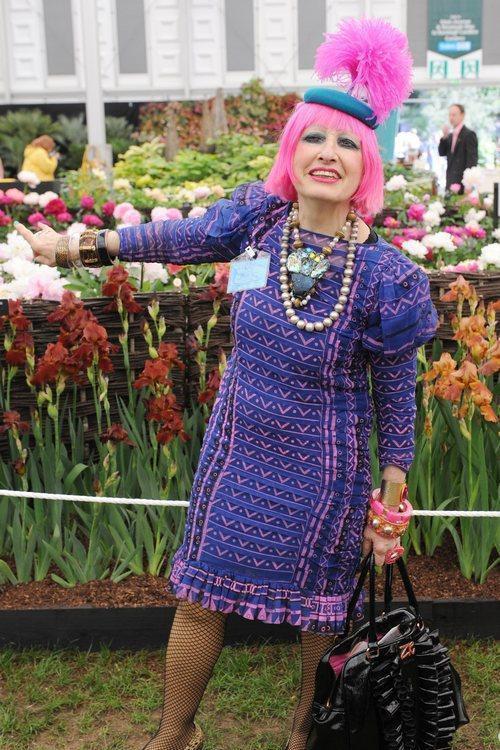 P.S. And this dress of Princess Diana by Zandra Rhodes, which was recently sold at auction, among other dresses and unfortunately a separate amount has been paid for this dress, could not be found ...