Once again, convinced that the human imagination is boundless. What did not come up with people, and what only do not create masterpieces! It's amazing, but quaint "interesting" in our world, more than enough, but we are with you often do not see them as Russia anyway not an advanced America, and we have "strange art" is not valued as abroad.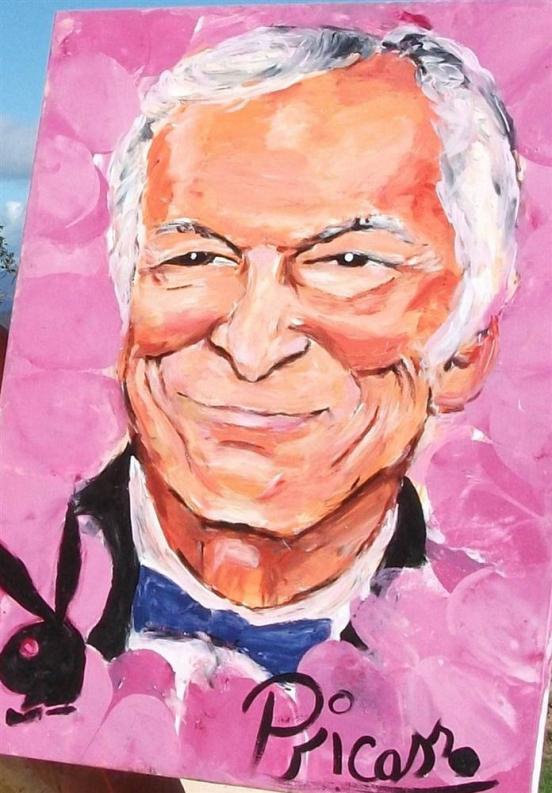 I suggest you to plunge into the world of interesting things that have been created by man.
1. Pictures of Garbage
It might seem like an ordinary trash can be turned into a work of art ...? It's very simple! A resident of San Francisco's Jason Mesir uses to create his works incredible variety of things that are already "served his." Candy, beer cans, tablets and much more comes into play when a person is doing this. He made a portrait of Kim Kardashian out of liquorice candy, and a portrait of Courtney Love of ordinary tablets. To create a portrait of Lady Gaga, shown in the photo, Jason took 2 months of hard work. Creator of these masterpieces assures that way he shows his respect to celebrities.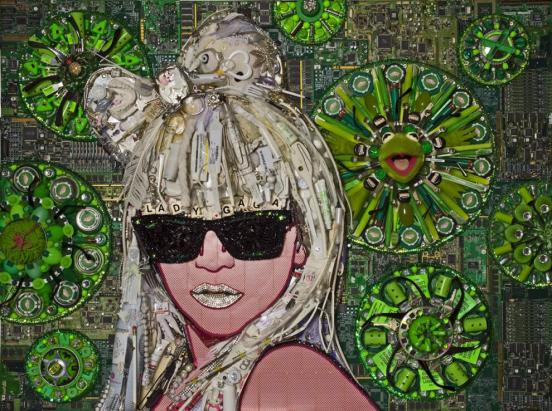 2. Figures foil
For thirty years, the simple busboy at a restaurant Malibu Miguel Carrillo creates magnificent sculptures made of aluminum foil. So in a free moment, he can make an island with palm tree, dolphin and mermaid. Miguel is very pleased that it has such a talent, for each customer of the restaurant coming to a place hungry and empty-handed, leaving quite satisfied and aluminum figure of Miguel. "I like to do. I see people. They are very happy. They like my sculptures and it pleases me. People say that I have done ».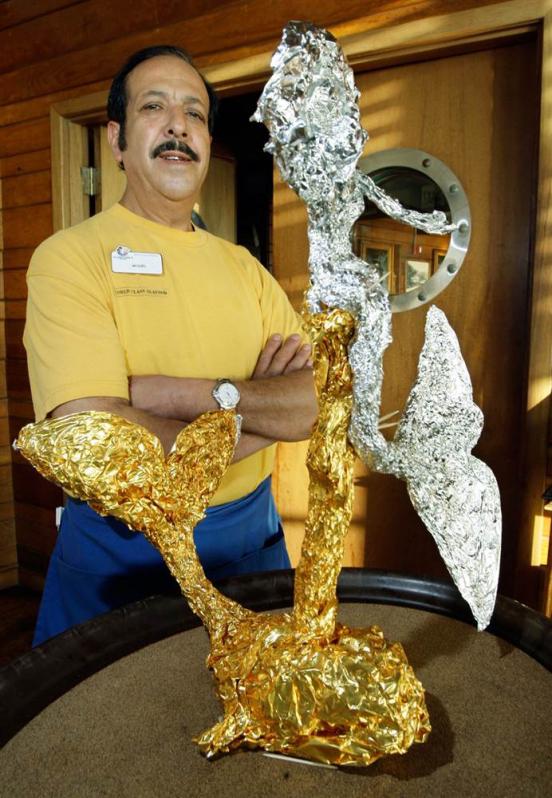 3. Barbie Marilyn
At first glance, this is an ordinary figure, and there is nothing special. But wait, what about the age of the artist? Little girl Otem de Forest, who recently turned 10, was one of the brightest young artists in the world of painting and the painting - its handiwork. Pictures Otem cost money - one work will cost approximately 15 000 $. Now sold many paintings, the total income from which amounted to more than 250 000 $. It is noteworthy that Otem draws only and nothing but Barbie Barbie. Little Otem been compared to Dali, Picasso and Mathis.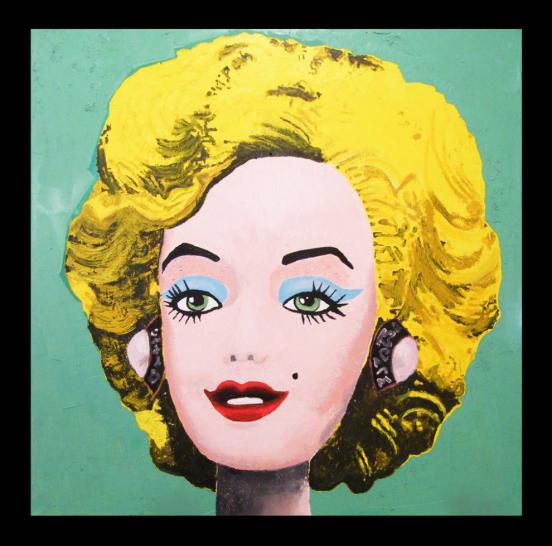 4. Sunflower seeds
Impressive and terribly hard work was conducted by the Chinese artist and architect Ai Weiwei. He presented his creation to the contemporary art gallery in London in October 2010. This work consisted of 100 million handmade (!) Of porcelain sunflower seeds. Absolutely each seed was burned in a furnace twice - first before they are painted, and the second after you have finished drawing. The artist dreamed that every visitor can walk through the gallery seeds and just lie to them. Well, he did it.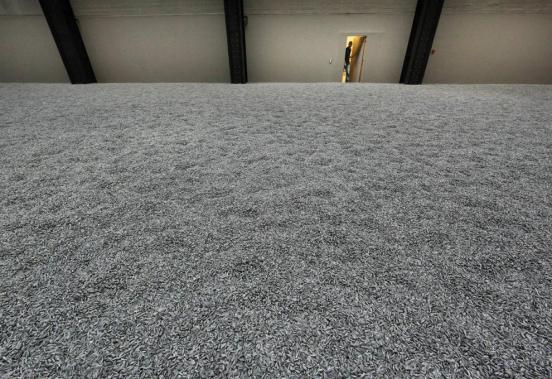 5. Shockingly good
Ray Fillafan - winner of the show «Food Network Challenge» was able to quickly and easily get around their opponents, as in his "glove compartment" hiding "outrageous pumpkin." Art carving so captivated everyone that Ray has become very popular. The main secret is to choose a master pumpkins - he always stops at his elongated copies. Look what Ray cut the eve of Halloween. Awesome, is not it?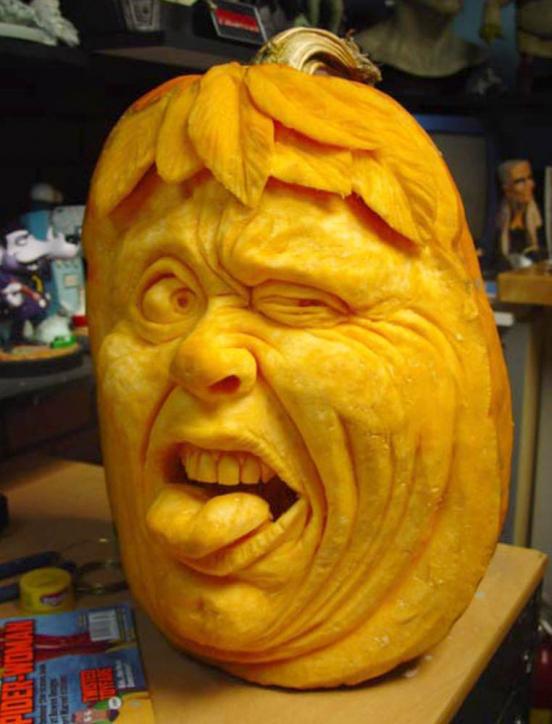 6. Scanned fast food
If you are a therapist, and have direct access to the computer tomography apparatus, why not scan the everyday things? So thought the therapist Styuel Suttle, who chose as a "guinea pig" Big Mac. The results were not pleasant: "Note that sesame, stuffing, gravy and cheese are clearly visible in the scanner. Attract the attention of glue spots on the container. And on top of bread is clearly visible thumbprint waiter ».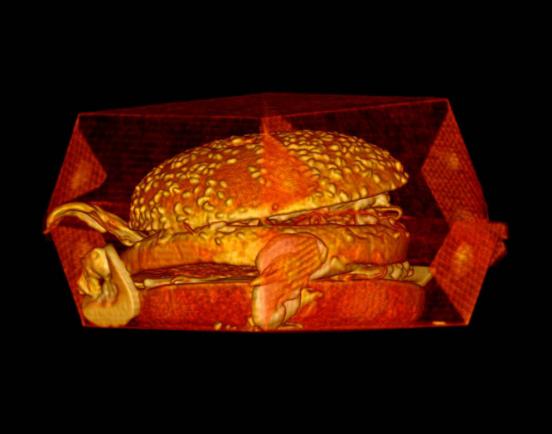 7. Second Skin
French designer Olivier Goulet has not inspired the meat dress Lady Gaga, because long before he invented synthetic material SkinBag, which completely imitates human skin. Now you can buy not only clothes made of this material, but also bags and accessories. Developing designer called masterpiece.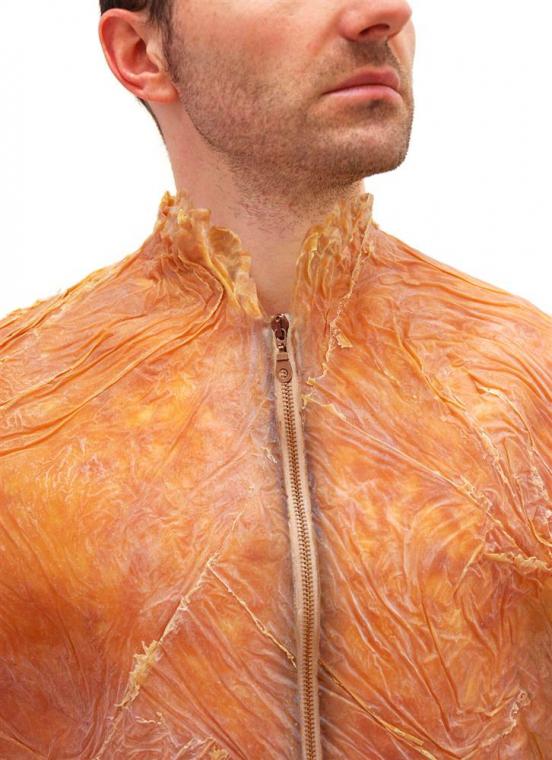 8. Genie (r) tial art
Playboy empire founder Hugh Hefner saves the picture as the apple of the eye, and why? Yes, because it is drawn penis (!). This creation of Tim Patch, who works under the pseudonym landmark «Pricasso», is one of many of his incredible work. This Englishman, who now lives in Australia, he tries not to use the acrylic paints and scrims, as the main tool under their influence loses its power ...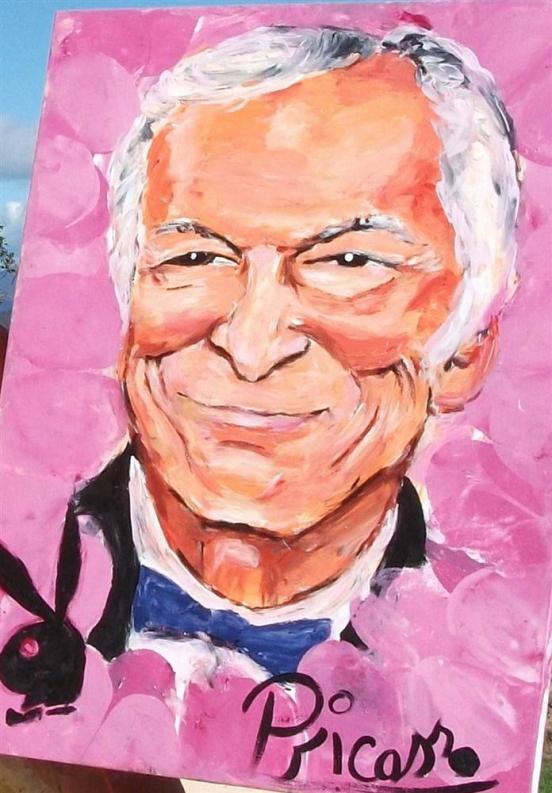 9. Ashes to Ashes
To permanently memorialize a loved one who was cremated, just call the artist Raven Collins. This woman not only draw a portrait of your deceased loved using graphite pencil and the ashes of the deceased, but listen carefully to the story of the family members of this family to get a realistic picture.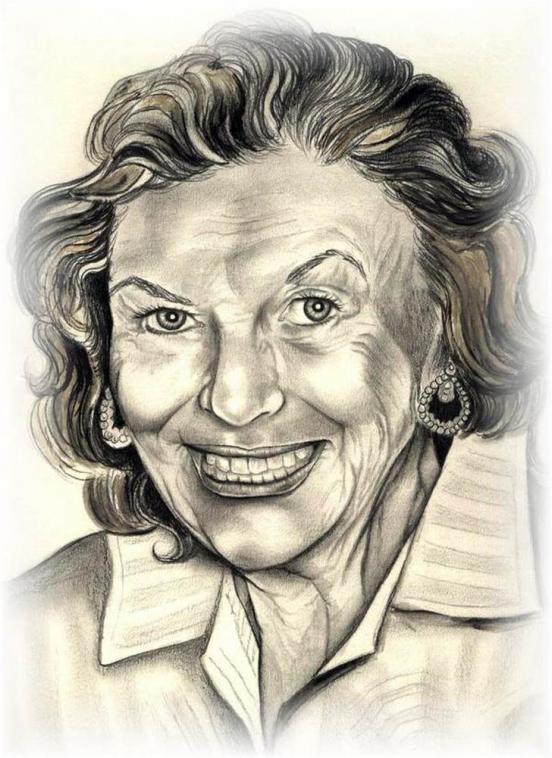 10. The surge of emotions
Millie Brown did not hesitate causes vomiting a large gathering of people, as it considers what makes art. Milli drinks milk, painted different colors, takes a sheet of paper and laid two fingers in his mouth. After her vomit (do not know how to put it) can be obtained here such unusual creations. Buy a picture can be up to 2 400 dollars. Hmm, I would not give a penny.