A selection of the most fashionable, luxurious and expensive hotels.
10. $ 15, 500 per night - Imperial Suite,
Hotel Park Hyatt-Vendôme - Paris, France
Located on the second floor of the Park Hyatt-Vendôme,
This imperial suite occupies an area of ​​230 squares.
High ceilings, dining room, kitchen, bar. Tired of walking
in Paris guests can relax in a private spa room,
located right in the room. There is also a sauna, jacuzzi, massage table.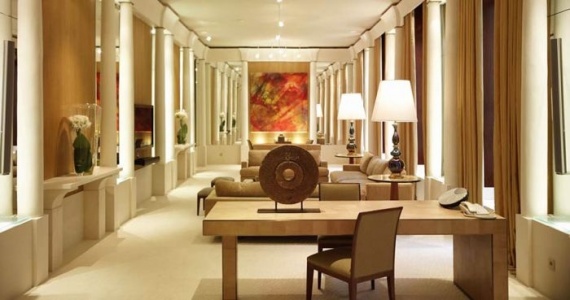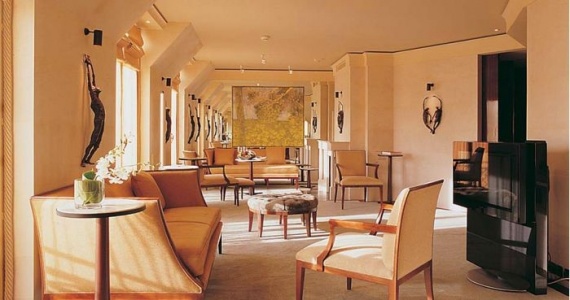 9. $ 16, 000 per night - Royal Suite,
Hotel Four Seasons George V - Paris, France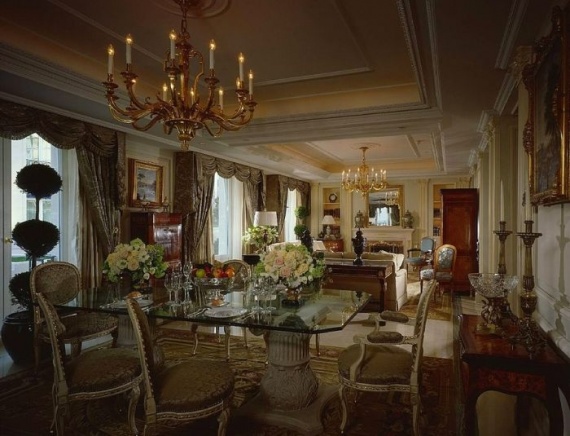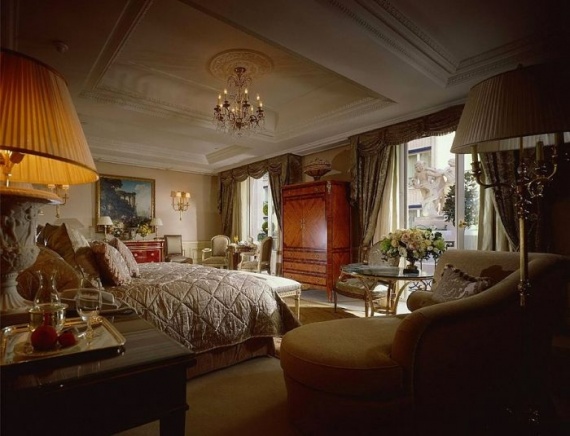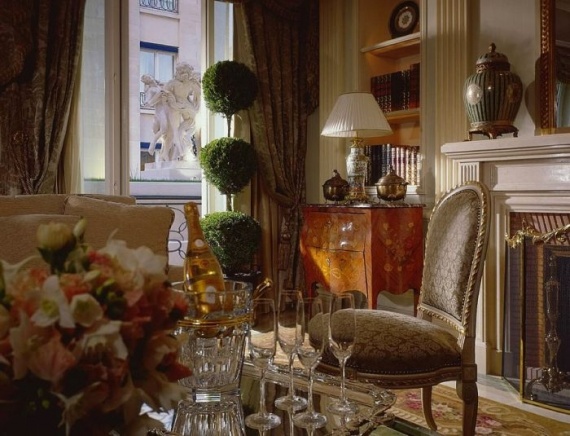 8. $ 17, 500 per night - Royal Suite,
Hotel Le Richemond - Geneva, Switzerland
Royal Suite Hotel Le Richemond re-opened the doors of
in 2007 after a long restoration of the seventh floor,
he takes all and.
The room is decorated with gold mosaics. A terrace of 90 square
meters offer breathtaking views of Geneva and the surrounding Alps.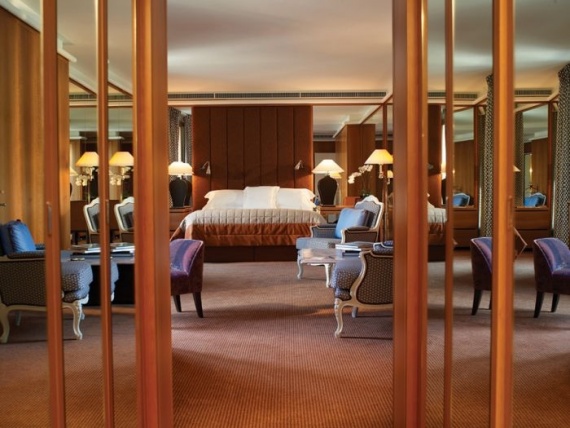 7. $ 18, 000 per night - Royal Suite,
Hotel Burj Al Arab - Dubai, UAE
Two-storey suite, a huge staircase, marble floors,
mahogany furniture, luxury rotating bed.
Guests can enjoy the beauty products from Hermes,
aromas of Faubourg, a lift in his own possession and a cinema.
And in addition to all this, you will be given Rolls Royce with the driver, well, or a helicopter ...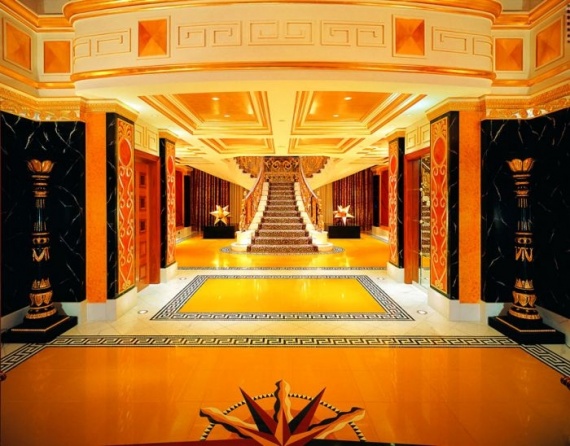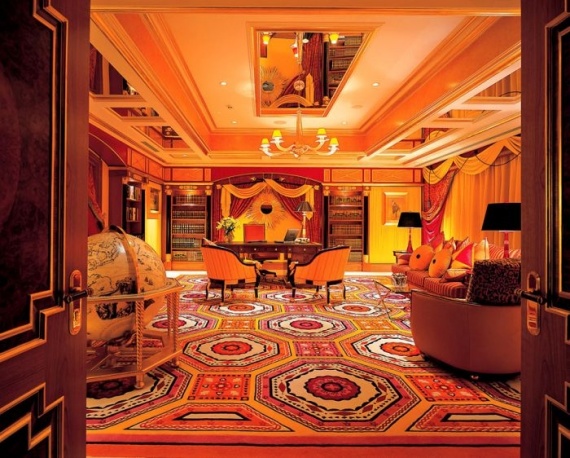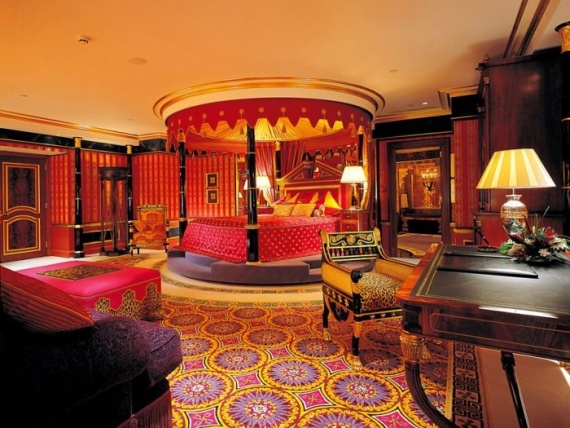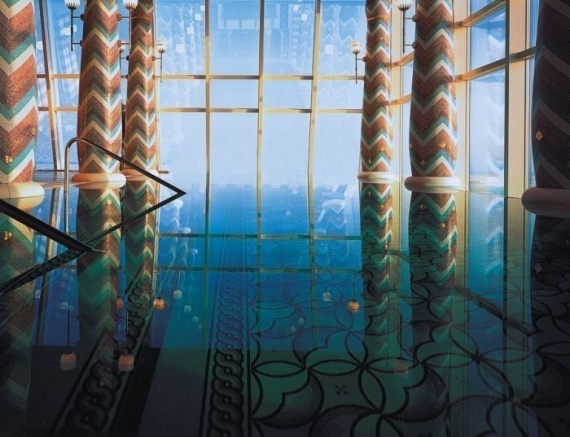 6. $ 18, 200 per night - Ritz-Carlton suite,
Hotel The Ritz-Carlton - Moscow, Russia
Floor-to-ceiling windows, magnificent furniture,
heated floors, a grand piano and a library.
760 square meters with views of the Kremlin and Red Square.
Five meals, its own system of energy supply and
telecommunications security, approved the KGB.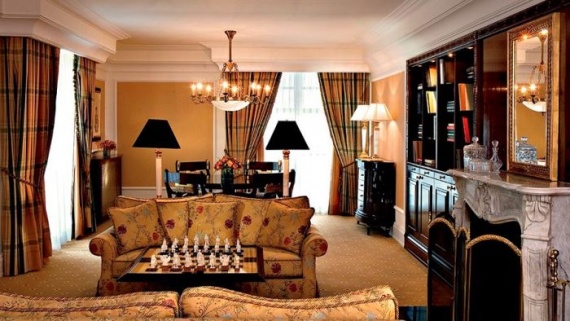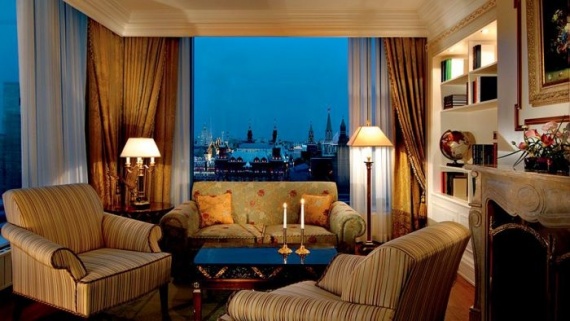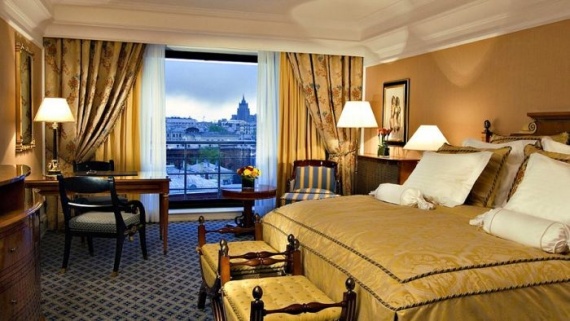 5. $ 25, 000 per night - Bridge Suite
Hotel The Atlantis - Bahamas
Bridge Suite, which consists of 10 rooms in the hotel The Atlantis resort in the Bahamas,
is a coherent link between the two towers of the hotel.
According to Forbes magazine in this suite are stopped right honorable guests,
Oprah Winfrey (Oprah Winfrey) and Michael Jackson (Michael Jackson).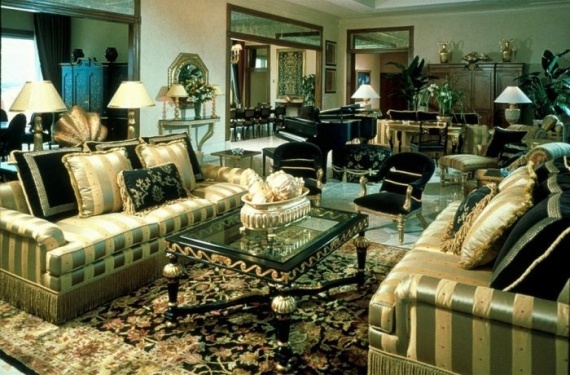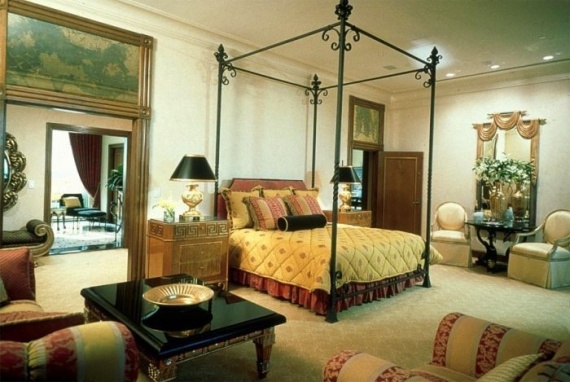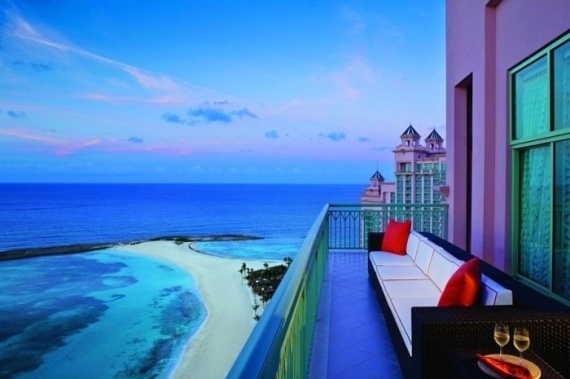 4. $ 33, 000 per night - Royal Penthouse Suite,
President Wilson Hotel - Geneva, Switzerland
28th US President Woodrow Wilson (Woodrow Wilson) suffered from high blood pressure,
so he thought highly tranquil setting
Royal Penthouse suite at President Wilson Hotel. Located on the top floor,
four-room suite can comfortably accommodate up to
40 guests in a cocktail lounge-room. This number is considered the best among the visiting
Geneva for the UN demanding companions.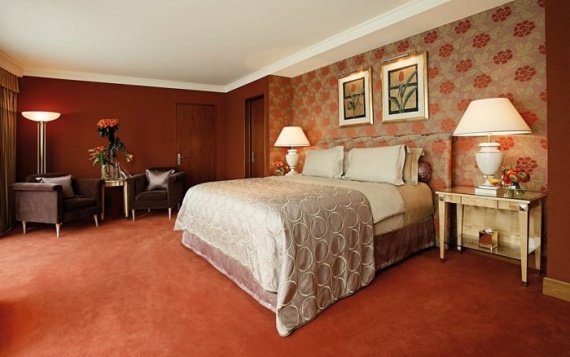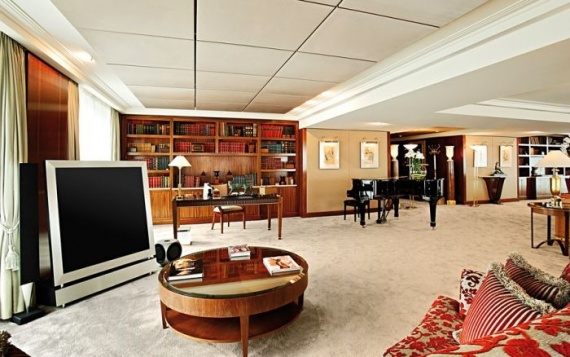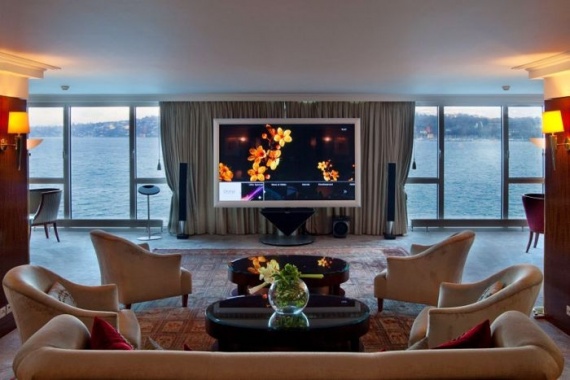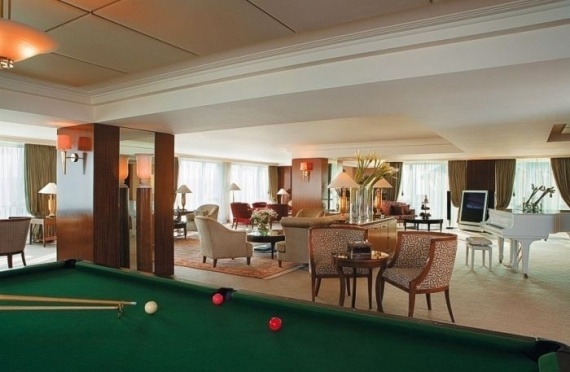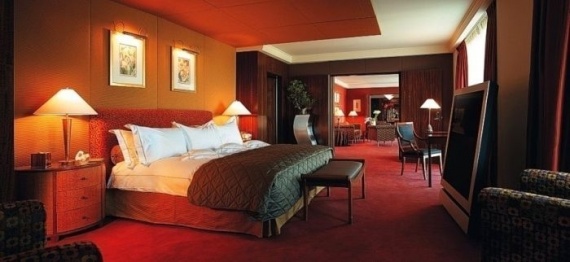 3. $ 34, 000 per night - Ty Warner Penthouse,
Hotel Four Seasons - New York, USA
Glass walls, views of Manhattan at the 360 ​​degrees of the highest hotel in New York.
Nine-room suite, the walls are decorated with pearls, gold and platinum., Own butler,
unlimited calls around the world, TV with all the channels from around the world.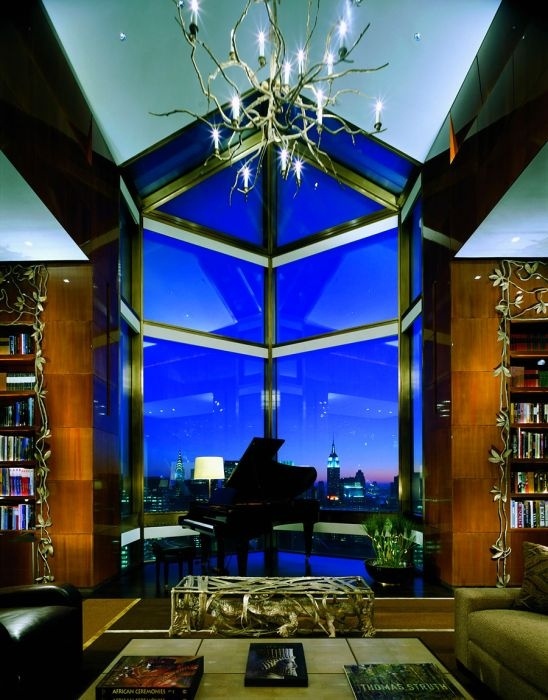 2. $ 40, 000 per night - Hugh Hefner Sky Villa,
Hotel Palms Casino Resort - Las Vegas, USA
Themed Suite Hugh Hefner (Hugh Hefner) in the style of Playboy
at the Palms Casino Resort differs from other above
luxurious Jacuzzi rooms cost $ 700, 000 on the ground, hanging
over the city of Las Vegas. More than three thousand square meters, two floors,
clock butler, and, of course, a rotating bed under a mirrored ceiling.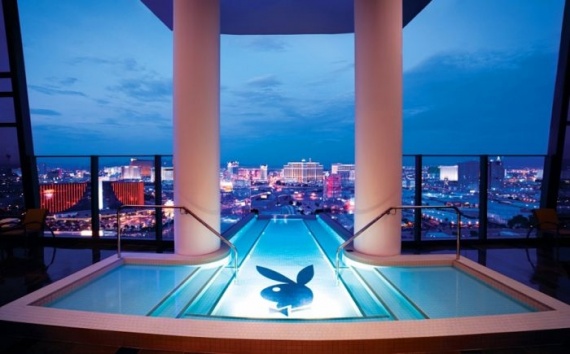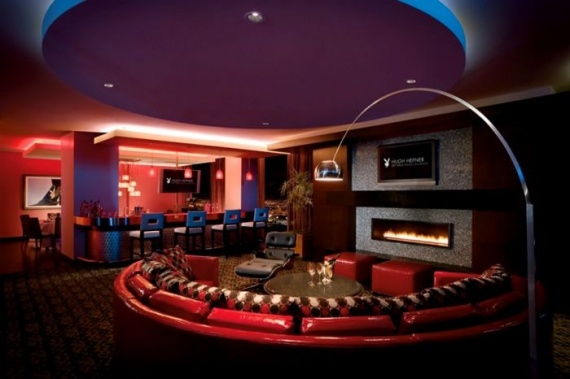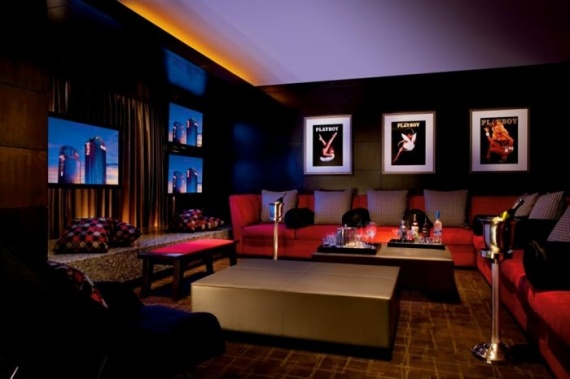 1. $ 50, 000 per night - Royal Villa
Hotel Grand Resort Lagonissi - Athens, Greece
Royal Villa at the Grand Resort Lagonissi offers guests
at the disposal of all that you can imagine and wish.
The only people you meet, relaxing in the heated pool,
sauna or on a secluded beach - a dedicated butler, chef and pianist.