A whole year are working very hard to then relax in one of the overseas hotels and it is desirable for
an "all inclusive"
. These two precious words mean to eat any meals in the hotel as much as you want, — use a full plate, and then come back for more again and again.
And if you have all inclusive, then you can overeat all day long. Our tourists love it. However, this is where you can trap certain nuances, which will be very useful to know.
Hotels in the all inclusive I really love lazy holiday by the sea, preferably in a warm country, and the main thing — to not have to worry about food. Want the food was varied, tasty, made from quality ingredients. And that's what it turns out!
Secrets revealed of a buffet: the chef of one of the hotels has made a shocking confession about what really happens behind the scenes, while we rest. We learned about the kitchen with all its ins and outs. Is this true?
The editors of
the"Site"
decided to find out where myth and reality.
Myths and truth about the kitchens of hotels "all inclusive"
White and clean dishes
Pay attention to the dishes in many hotels looks white and shining. A large number of people at the buffet during Breakfast leaves a lot stained mugs of tea and coffee. A lot of dishes, and wash it in the dishwasher. Not exactly. One of my friends who had experience in one of the 4-star hotel, told such information. In order to remove white detergent stains of tea and coffee, first it has to be soaked in "Drano" because the dishwasher is able to clean up the place. Oh the horror...






Red meat
Steaks often look quite appetizing, and you think they really are. Not exactly. Often instead of beef, use Turkey meat. The meat elastic structure, so it can be fried several times. Of course, do not in all hotels but, as they say, the smoke without fire does not happen.






Leftovers
To throw 50-60 kg of meat remaining after yesterday's buffet is a waste, there is an opinion. Many hotels sin that wash away the sauce with meat and serve the next day, the same meat product, but under a new sauce. Not exactly. After talking with people who work in this field, we received credible evidence that all uneaten food they throw away after each meal. Not leave, not frozen and not served a second time. Sometimes throw away entire trays of prepared food.

Many ask, why not gather in packs this food and not give it to the poor at certain hours? The answer is simple and clear.

The hotel does not need to be near him around the clock wandered homeless and waiting for alms. It would spoil his reputation, and would look absolutely unsightly. That's why tons of food simply thrown in the trash.






Fresh seafood
When you go to the sea, one of the items in your retirement plan is the seafood. But where, as not in the restaurant by the sea, because they promise the freshest, just caught fish! And why you, of course, waiting for dinner at your hotel is included. Not exactly. Don't be naive, perch and squid in the kitchen — canned products. This is a canned, pre-soaked in beer!






Juicy trout
I love trout, and the description of the restaurant of your hotel there are many mentions of delicious fish dishes. Can't wait to try... Not quite so. Instead of trout and other local fish served shark meat. It is boiled in salt water to change the taste. The catch is almost impossible to identify.

But we can't say that this happens in all hotels. It depends on the type of accommodation and choice of country.






All meat scraps and offal thrown
Not exactly. In the meat Department waste remains are used all the pieces of the carcass. Usually placed chops veal breast, but still a lot that you don't like. Look at the tray of meatballs. May your health be best to stick to whole pieces of meat.





The benefits of food
If we analyze the components of the buffet, you will be convinced that there is more cuisine is dominated by potatoes. This is because they are very caloric and permanently retain a feeling of satiety. "In the kitchen where I work, three people all day busy peeling potatoes. I add the potatoes at least 3 meals a day," — told us one of the chefs working in the hotel system "all inclusive".



Salads with mayonnaise
There is an opinion that should not even approach the salads with mayonnaise. Because the food in a big hotel prepares more than 2,000 people, and is not always going adequately from the standpoint of sanitary and hygienic norms. And salads with mayonnaise promote the proliferation of bacteria. Not exactly. Mostly salads in hotels is prepared without mayonnaise, and the ingredients are often served in separate plates. Of course, it all depends on what hotel you got, but for the most part it is.





Fresh rolls for Breakfast
For guests in the kitchen each morning to bake fresh and fragrant buns for Breakfast. Not exactly. Scones for Breakfast is the semi — finished products that are stored frozen, then just heat them in the oven.





A wide range of alcoholic beverages
System "all inclusive" implies a lot of alcohol. Even if you don't drink or drink but a little, do not be surprised that there are people who drink a lot and often. Not exactly. In almost any cocktail certainly has a lot of ice and a little bit of the alcohol. And the quality of alcohol in these hotels leaves much to be desired. The advantage of all inclusive is that you can eat and drink as much as you want. But there is one question: will you eat and drink?





Beautiful decor fruit
In Turkish hotels you can see a lot of carved vegetables and fruits. In this embodiment, the carving is so beautiful that just is not going to change. Not exactly. This is done in order to deceive customers. The chef in the kitchen explains: "We make abundant carving watermelons and pumpkins. According to my calculations, on 20 dishes you have 50 options of decor. You first need to saturate the eyes and then the stomach. We know a lot about this".





Of course, the house is not at all always sterile and we don't always know what the quality of the products we buy in stores. Cooking is not just for one day, and labels on products in the fridge do not. But homemade food is still better for your health!
Good hotels try to keep everything at the proper level, because among them a lot of competition. Try to approach more closely to
the choice of destinations
. Communicate with people who have been here before, listen to the living stories, read reviews, pay attention to the quality of the cooked. Filter the information received and come to the middle result.
I wish you a great vacation regardless of where you conduct it, what to eat and drink. It is important that you have fun and positive energy for the whole year!
If you were useful this article is, don't forget to share it with friends.
Now everyone can publish articles
Try this first! To WRITE an ARTICLE the Author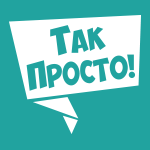 The editors of "Site" Is a real creative laboratory! The true team of associates, each a specialist in their field, United by a common purpose: to help people. We create content that's really worth sharing, and a source of inexhaustible inspiration are our favorite readers!