You probably often stare disaster movie, tells the story of how as a result of the disaster mankind has disappeared from the face of the earth, and left only a few people, who are entrusted with a great mission - to save the world. I never would have thought that something like that may be encountered in real life. But this is the story of life, which resembles the plot of a fantastic film.
This story took place 26 November 2014. It was like this: two-lucky vacationers once walked on the beach of Egypt and suddenly came across something very strange - a huge abandoned hotel. For a moment it seemed that this place seems to have stopped living. On the beach and lay, and stood open umbrella. In the hotel, they did not meet a soul. There are more than 650 rooms, swimming pools, bars and restaurants, discos, casinos are also found. The bars were refrigerators in the rooms - furniture and TVs. What's the strangest thing - all that was left to fend for themselves, and no one was guarding. In general, the show not for nervous ... All in the best traditions of documentary films about Chernobyl.
Tourists were dying of curiosity and want to know more detail about this place. As we found out, this hotel was built in 2003. It belonged to a very rich Egyptian Rauf. He built this hotel as a present for his wife, an American, which contributed to the design of the room. The entire hotel is decorated with her paintings. Although this hotel and was almost on the edge of the city - in Nabq 3-4 away from the desert, it enjoyed great popularity. However, Rauf was so rich that one day he simply tired to manage a huge hotel and he took it and threw it.
But the curious tourists that information was not enough, so they decided to follow the hotel reviews on the Internet and learned, so to speak, "the chronology of his dying." Here are reviews of visitors they were able to find on this site:
2003-2005,.:
«Wow, cool hotel! It's very cool, but far from the center and strong wind with sand ». I>
2005-2007, .: «Hm, perhaps this hotel rolls 5 stars? In my opinion, my tour operator lied to me! » I>
2008-2010, .: «nightmare! This klopovnik even 3 stars does not pull. From 2 a swimming pool stinks, nothing to eat, the staff steals money ... » i>

It was rumored that the owner wanted to sell the hotel as soon as possible and looking for a buyer. Finally, in 2010, bought the famous hotel chain Sol-Y-Mar. But the reputation of the hotel has been completely ruined, so there was virtually no influx of tourists. In 2012, the hotel was forced to close. Rumor has it that the hotel owner had died and there were no heirs. All passed the city authorities. That's what's left of a prosperous past the hotel.

But, strictly speaking, the territory itself and the hotel.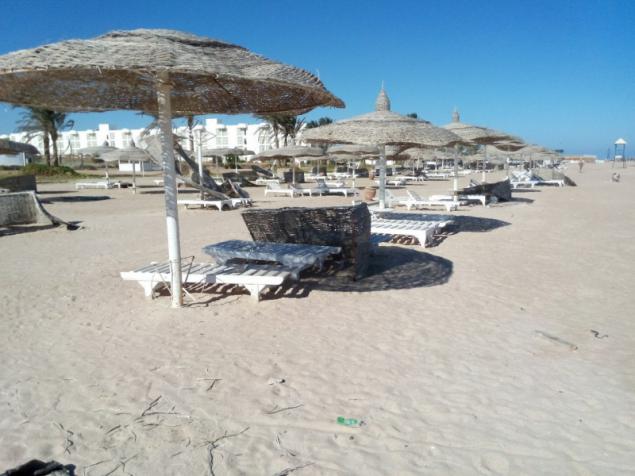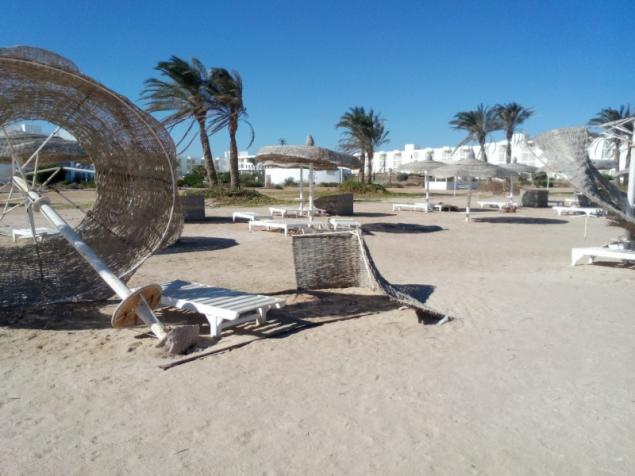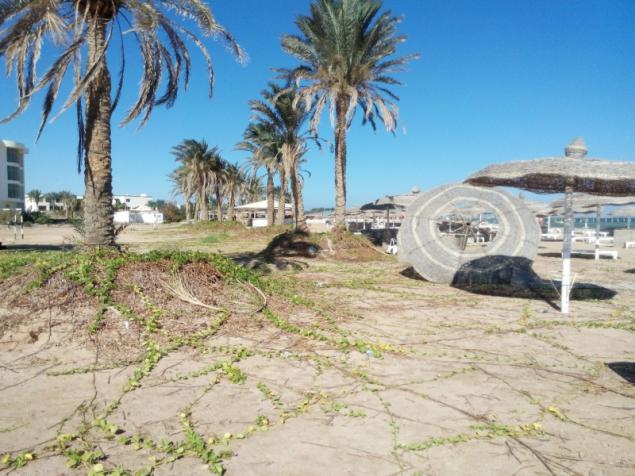 I am already chilly horror ...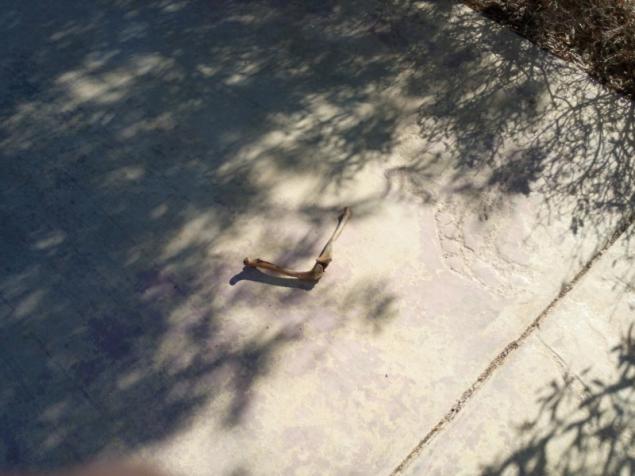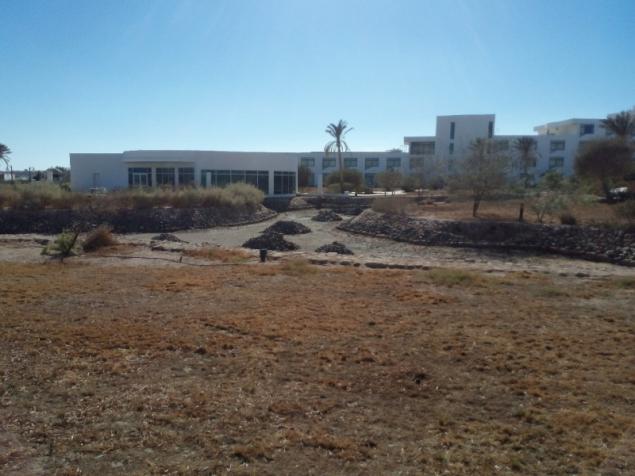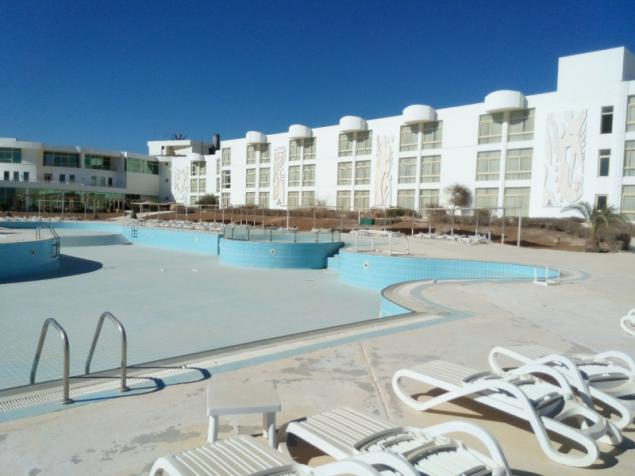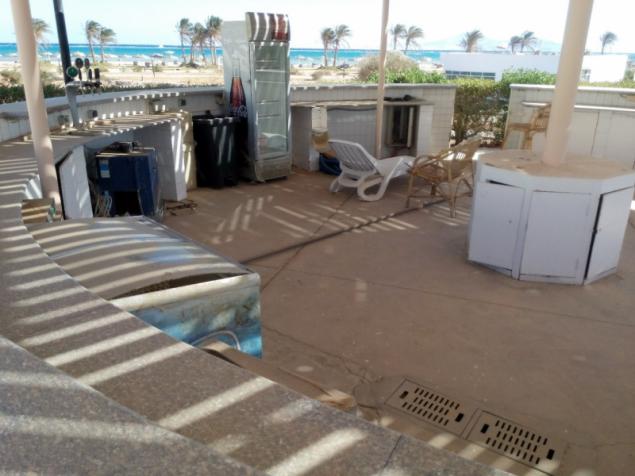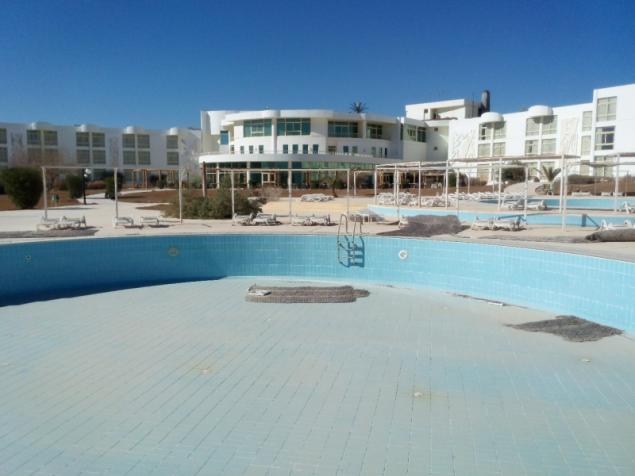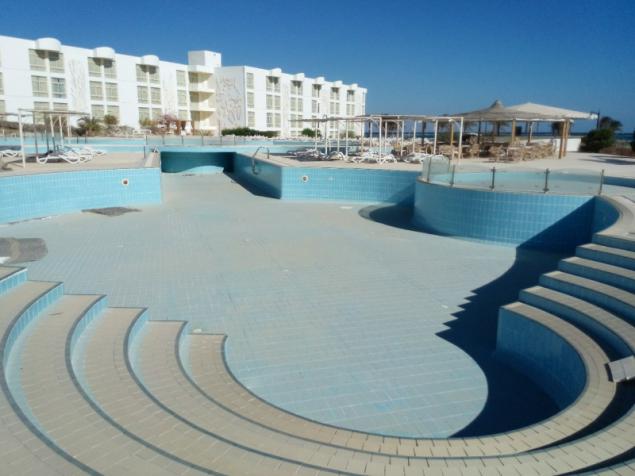 Hotel mirror tinted glass, so it is practically impossible to see what is inside.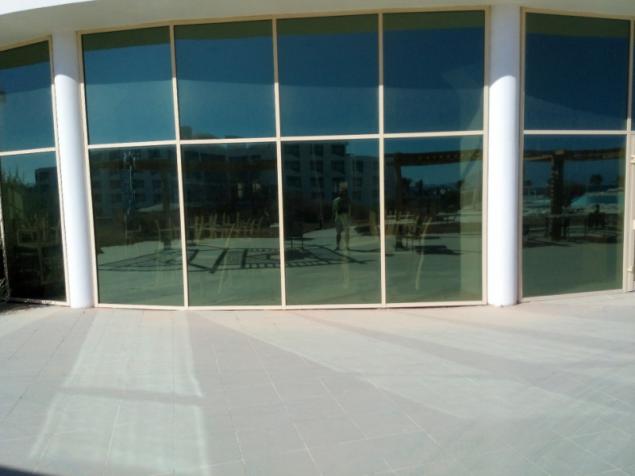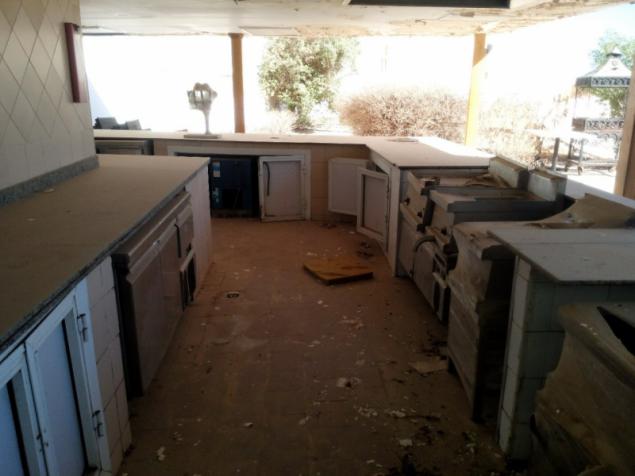 Windows in all rooms are shuttered.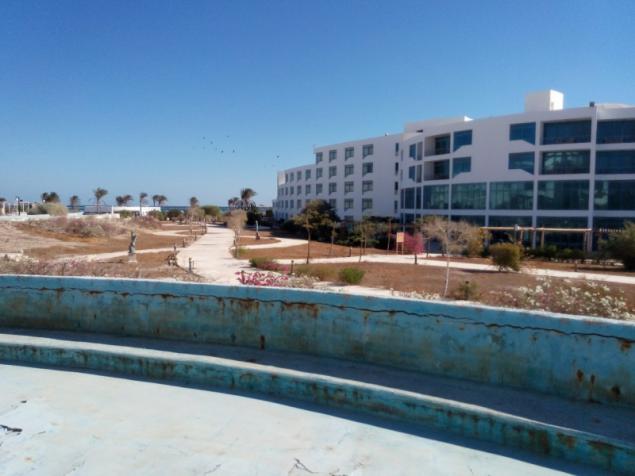 in order not to harm its reputation, Sol-Y-Mar removed their sign and left the former.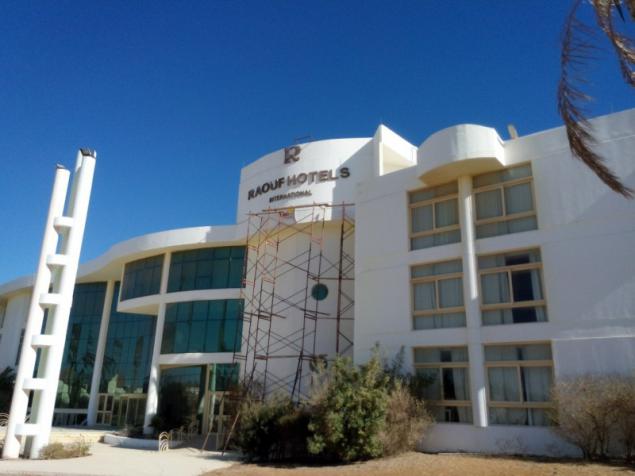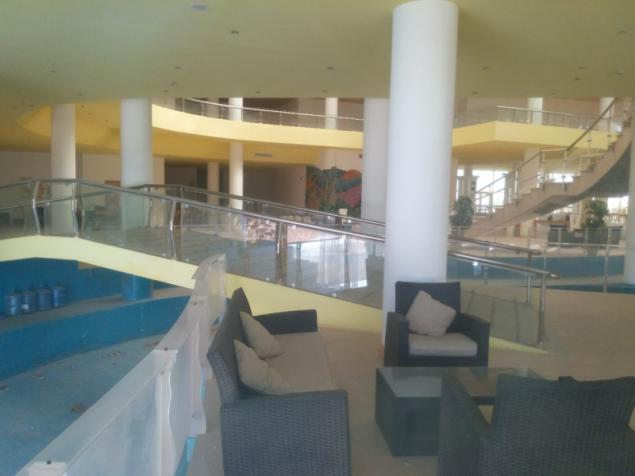 It seems that someone forgot to turn off the lights ...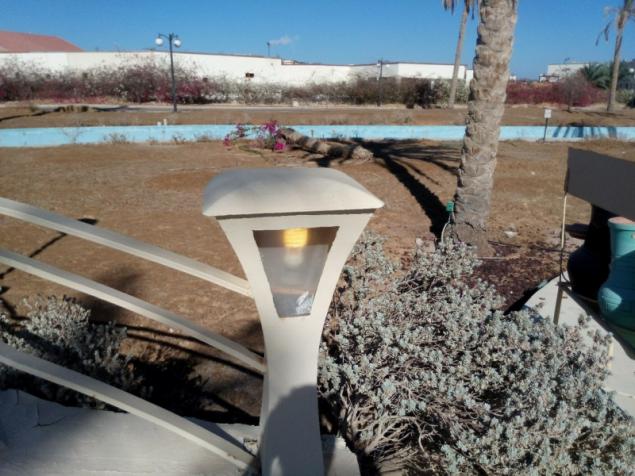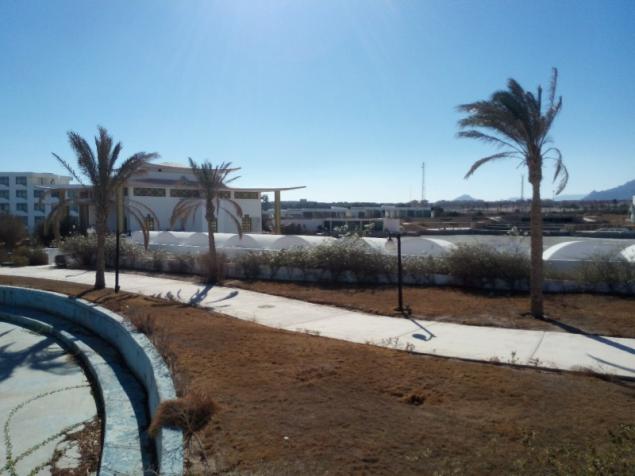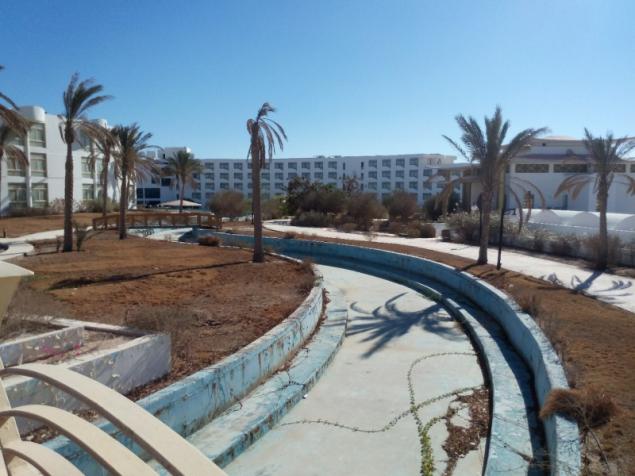 Young detectives have not been able to get into the hotel rooms. All they had electronic locks. B>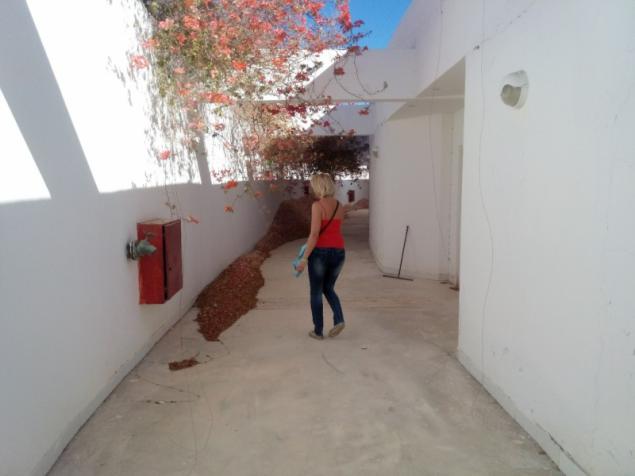 But in the same room I was knocked out the peephole, and through this little hole curious barbarians were able to see the TV. B>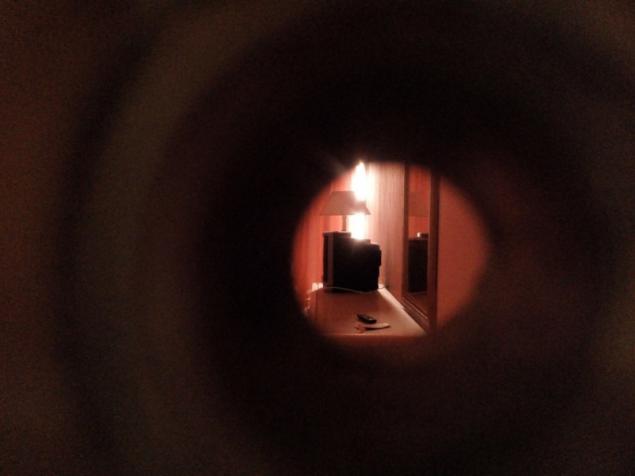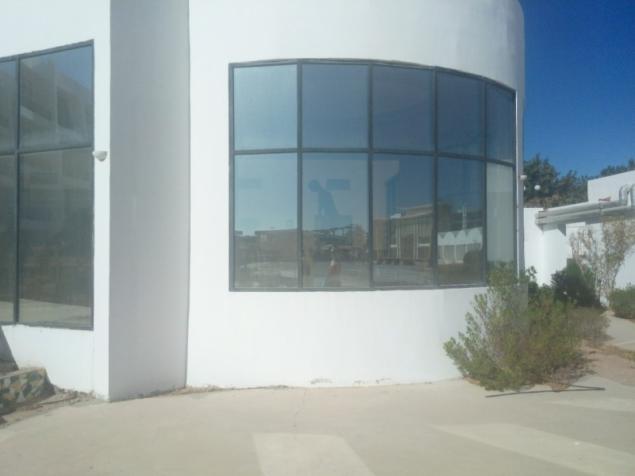 No pool, but a whole ocean!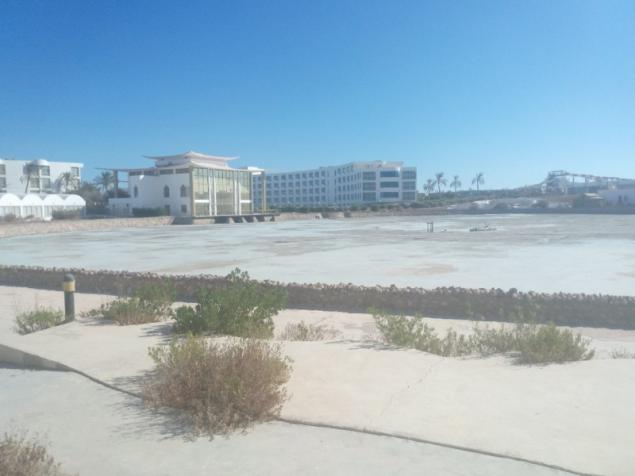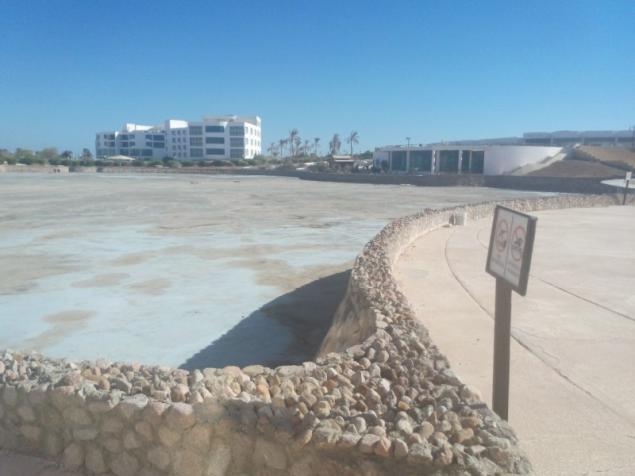 bar on the water.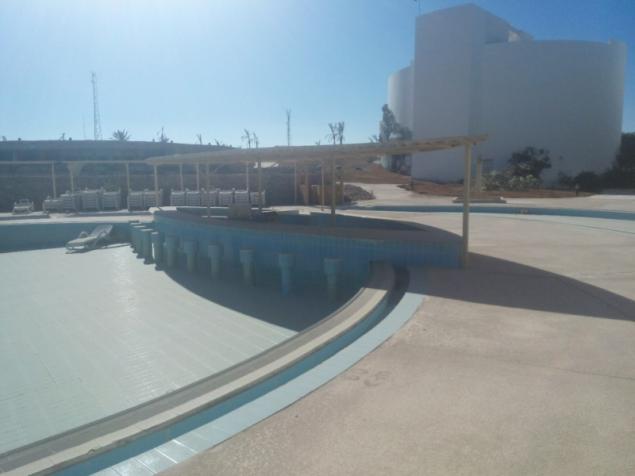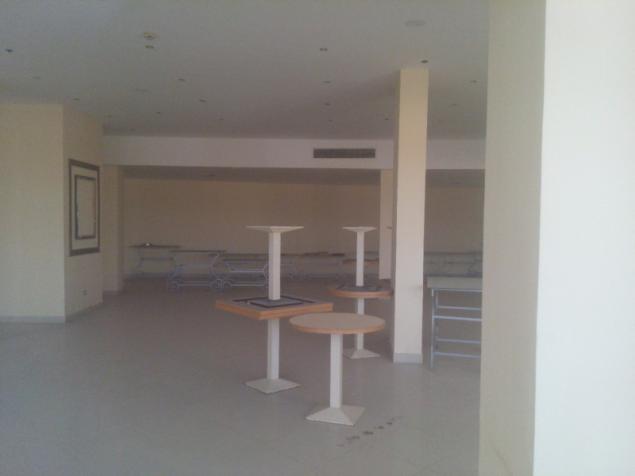 It must be here somewhere inside the hotel is a casino.


Another huge swimming pool.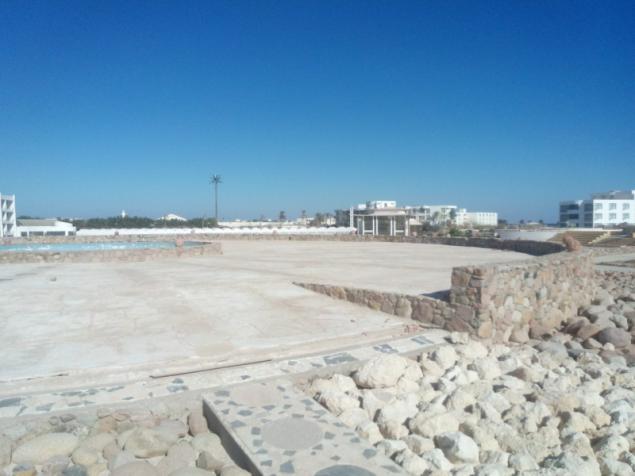 Stalls with souvenirs.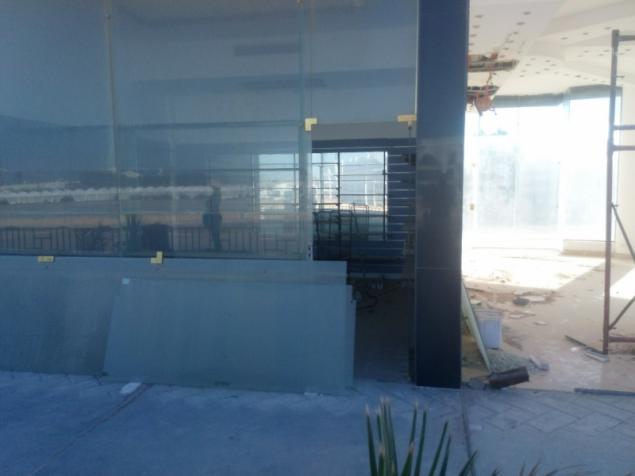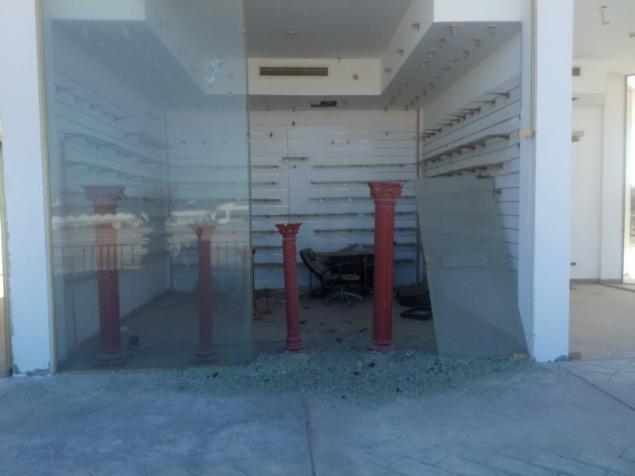 Not a pretty sight ...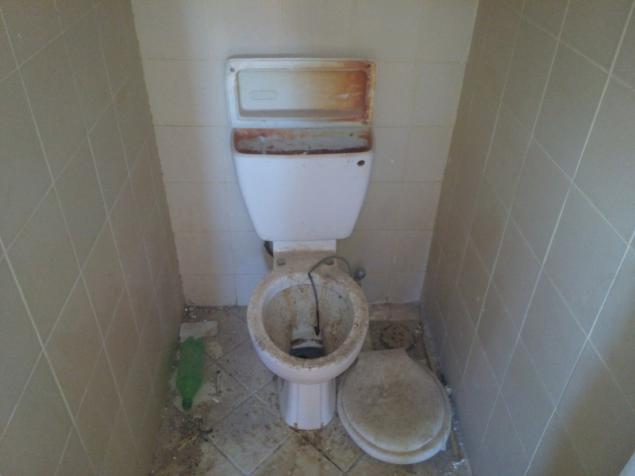 View hotel with bird's-eye view.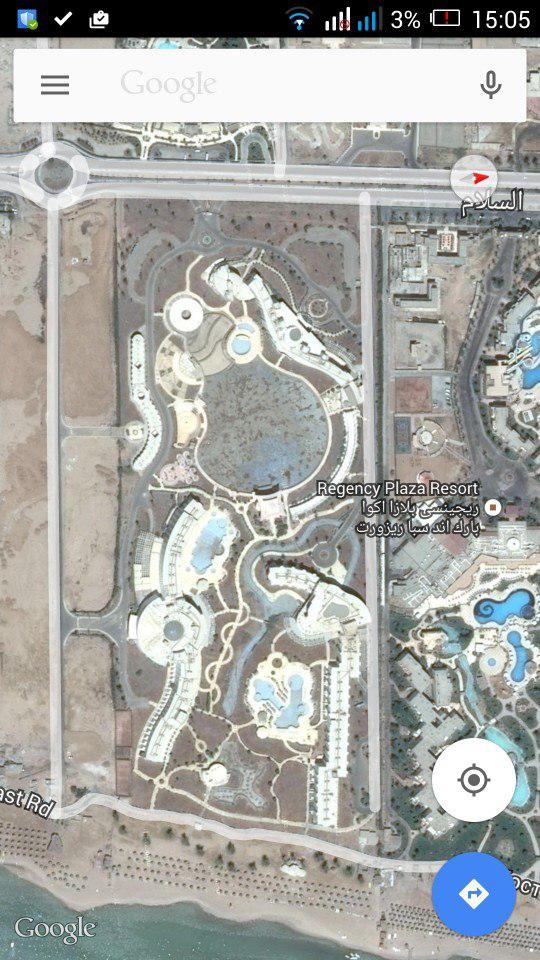 1st floor Chinese restaurant.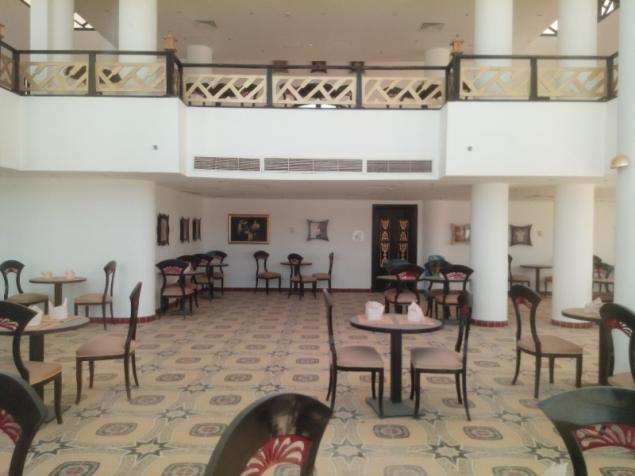 2nd floor Chinese restaurant.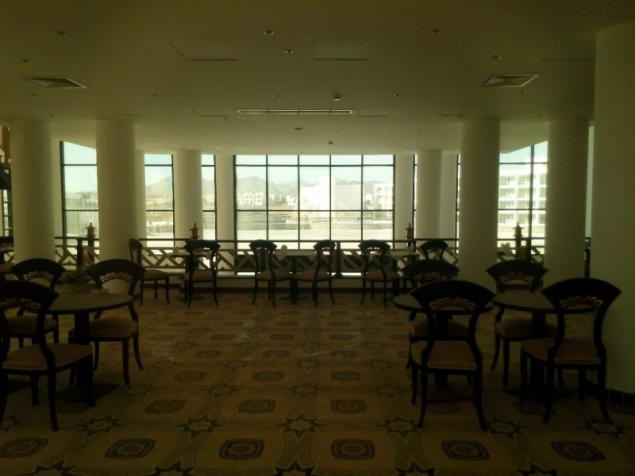 And here's a secret entrance to the main building.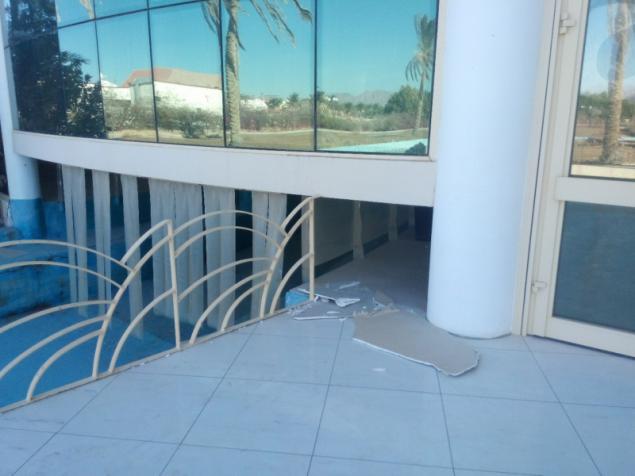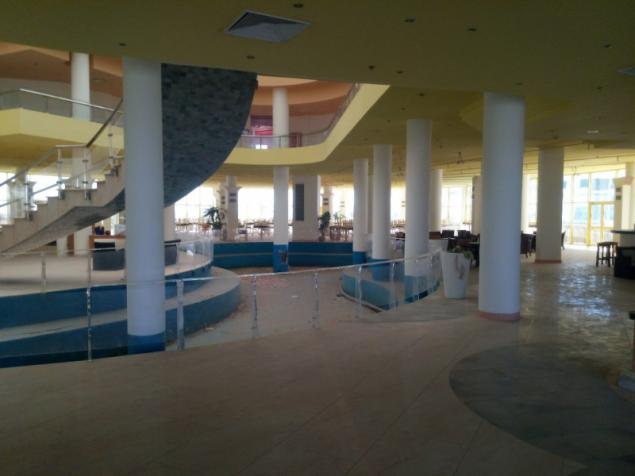 There once bought souvenirs and essential oils ...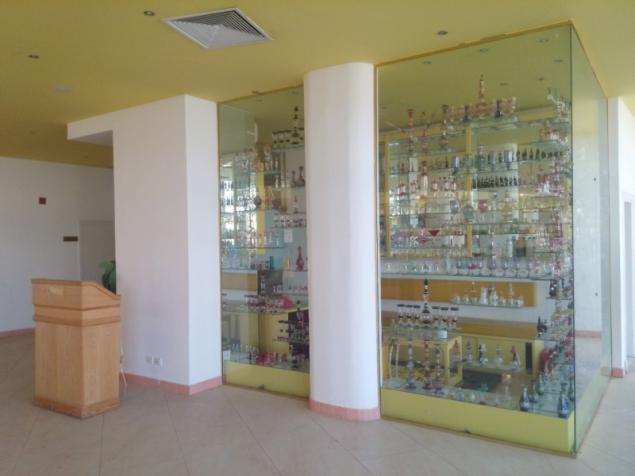 There is no longer bottled beer ...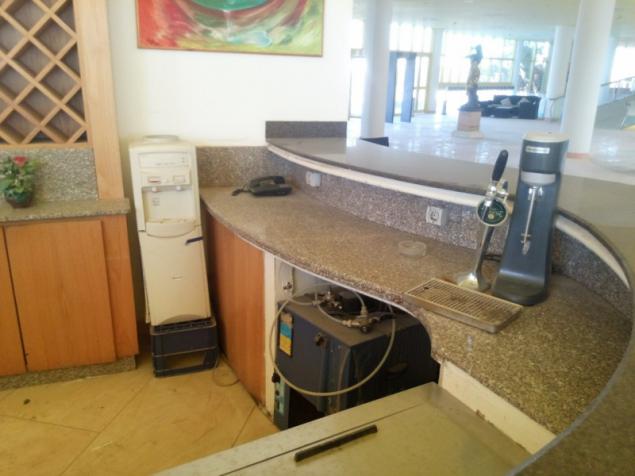 What a cute Mike Farley!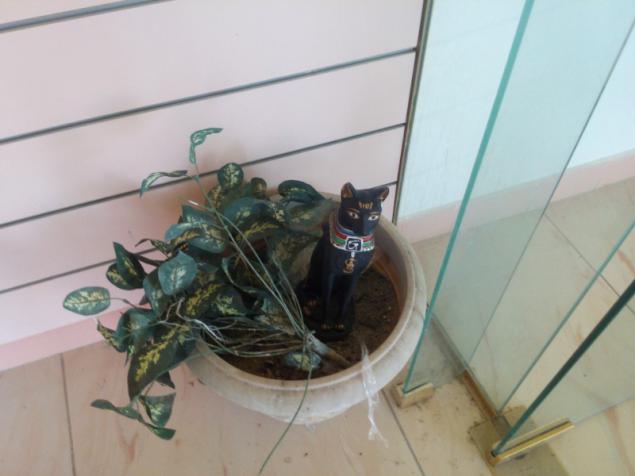 Level 2.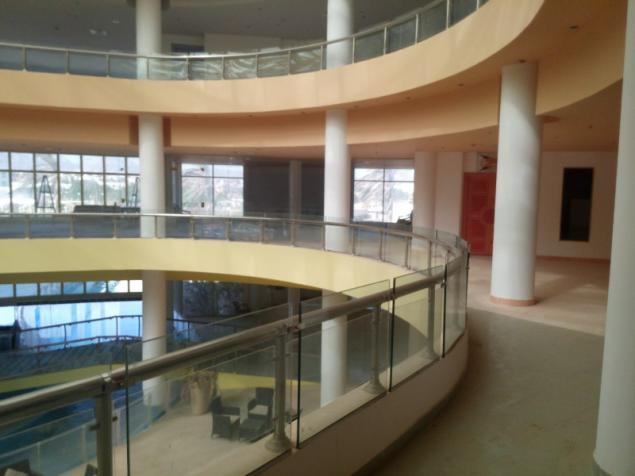 Rock-n-roll bar.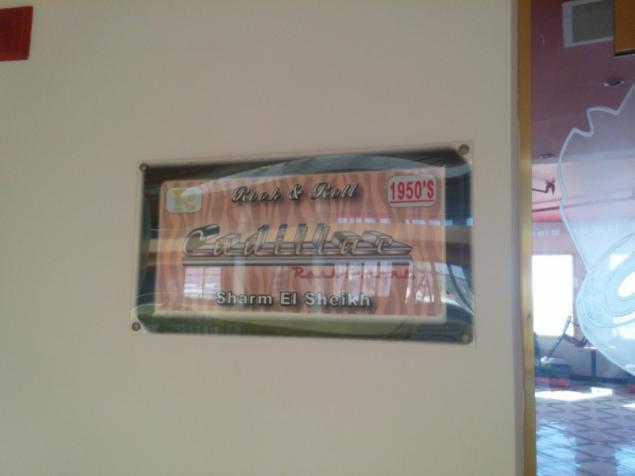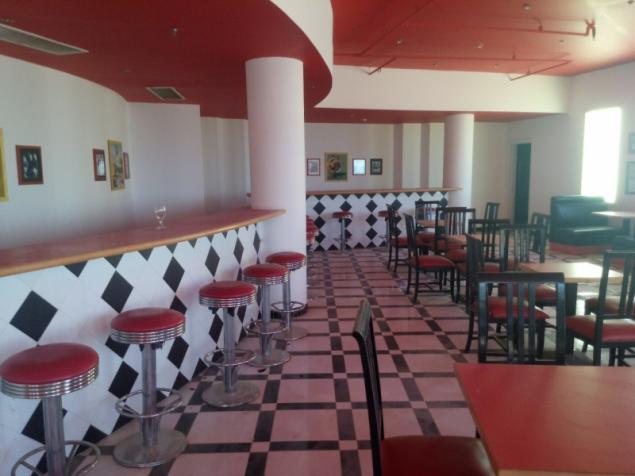 Beauty.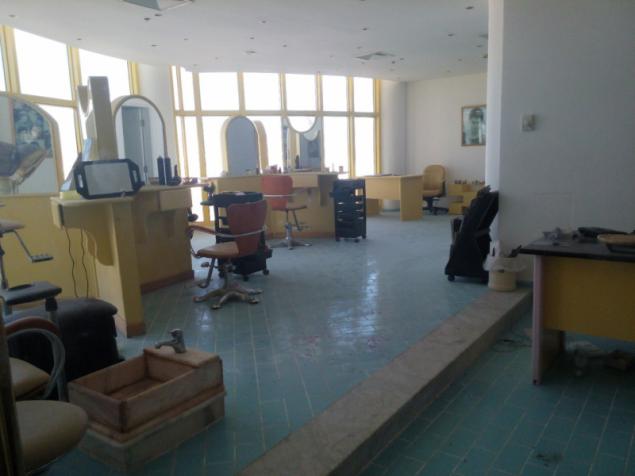 VIP-building of the hotel. Surprisingly spies managed to get here without any problems. B>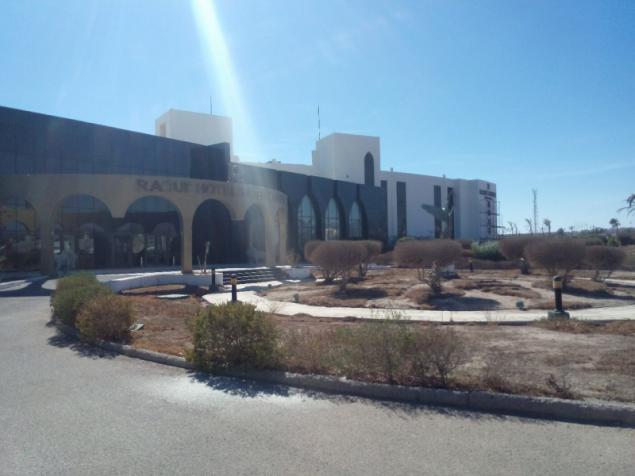 It is quite another ...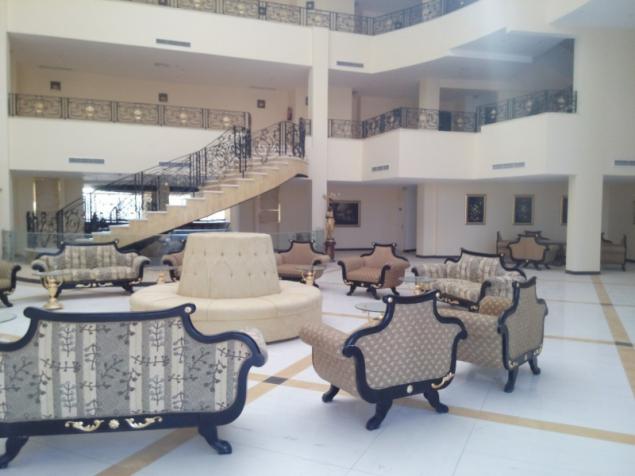 View abandoned SPA-salon of the same Rauf.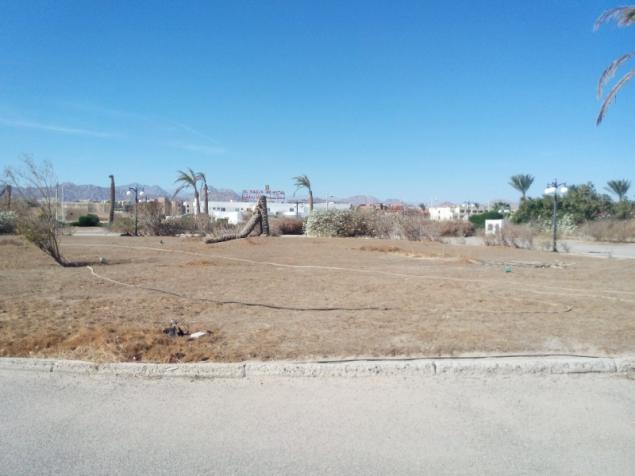 The idea is that the machine Rauf's wife.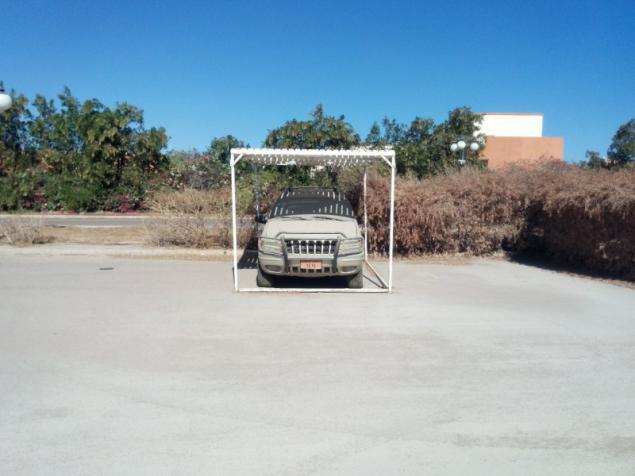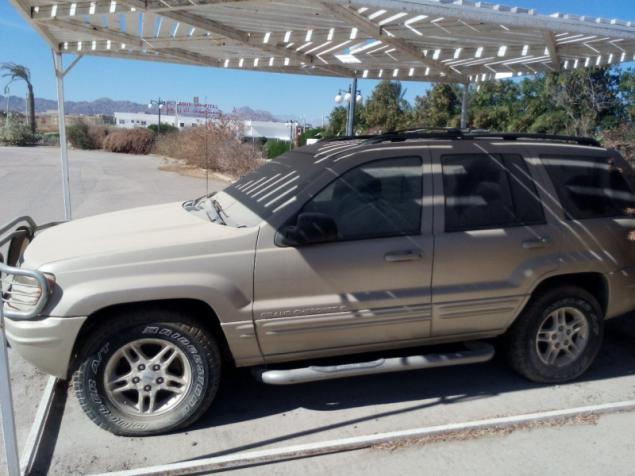 An interesting finding, do not say anything! This trip will be remembered for a long time those two! We have for a long time from this hotel everything povynosili ... Tell me about the sad fate of the mountain hotel to your friends.

via ofigenno ru