8 Ice the most amazing hotels worldwide! Bashny.Net
Icehotel in Jukkasjarvi, Sweden.

It was the first ice hotel in the world, built in the small area Jukkasjarvi, which is located just 200 kilometers from the Arctic Circle. The Ice Hotel in Jukkasjarvi area of ​​5,500 square meters each year rebuild. Literally everything in the hotel is made of ice: the walls, beds, chairs and even a bar glasses. The hotel is open from December to April. Every year it is visited by about 50,000 tourists who come here to enjoy the polar siyaniem.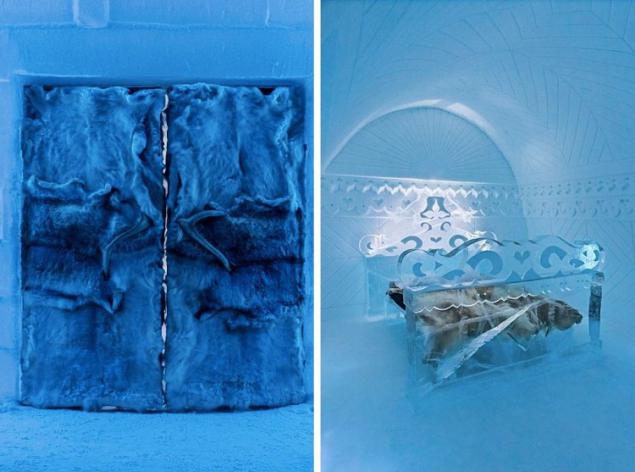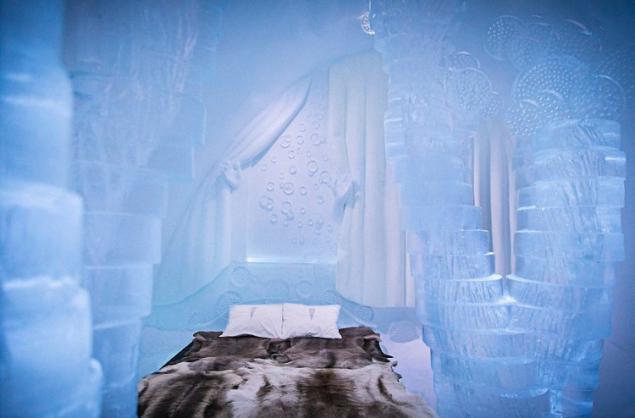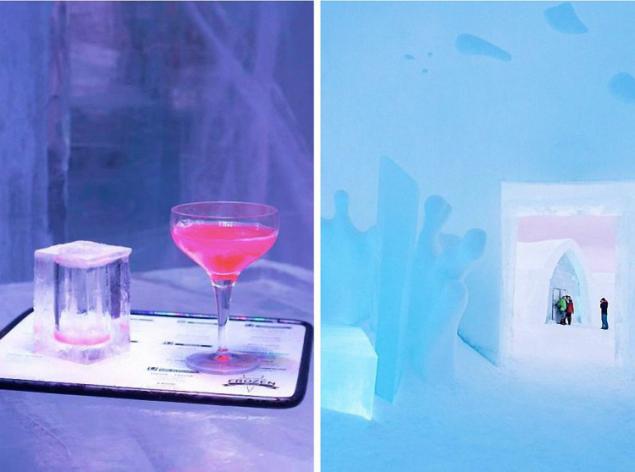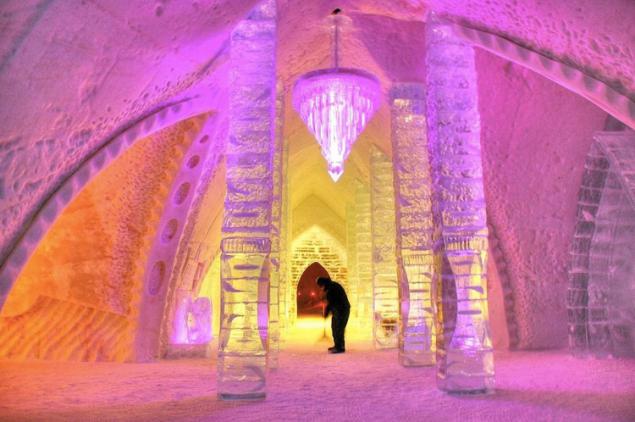 Kakslauttanen Arctic Resort, Saariselka, Finland

It located in Kakslauttanene in Lapland, just 250 kilometers from the Arctic Circle. Guests can choose to stay in a log cabin, a glass or a snow igloo. Admire the Northern Lights can be right out of bed in an igloo with a glass kryshey.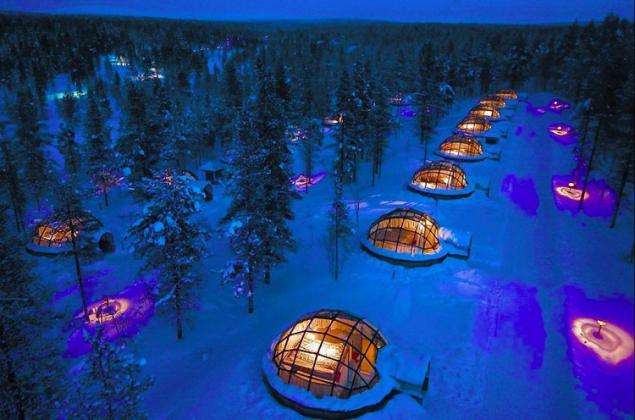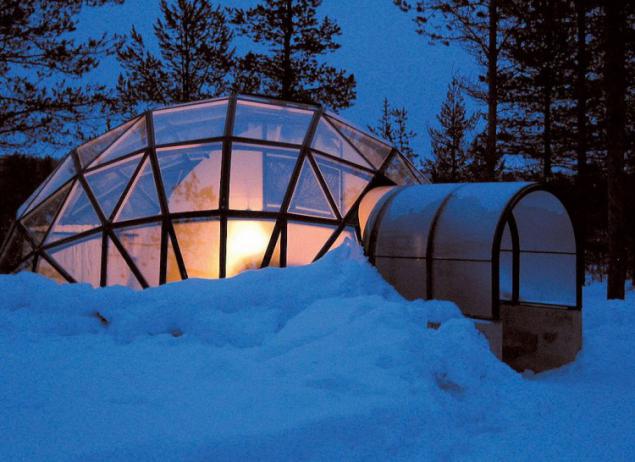 The Hotel de Glace in Quebec, Canada

Only a luxury ice hotel in North America. Each year, the hotel re-design and build in a few weeks. The hotel accepts guests from December to late March. Each of the 44 rooms at the hotel beds are made from blocks of ice, on which lay a wooden frame and mattress, and sleeping bags on top of or warm fur. There are also ice slides and a wedding chapel, ice, of course zhe.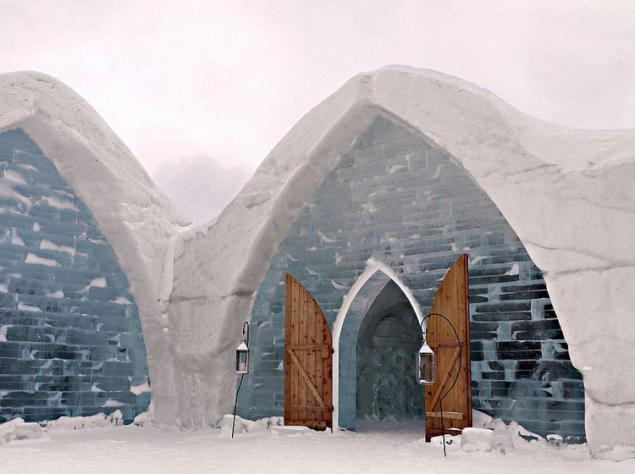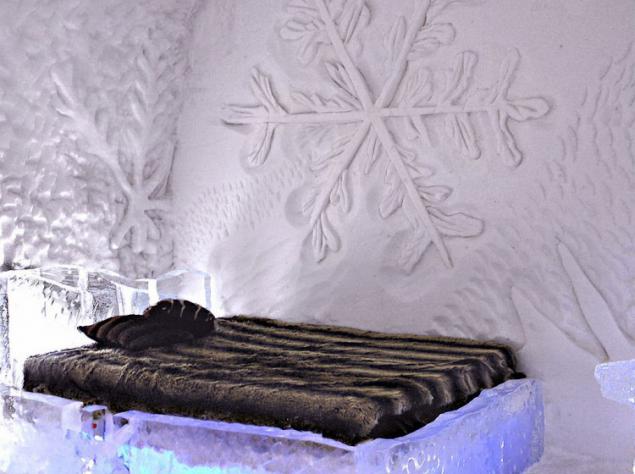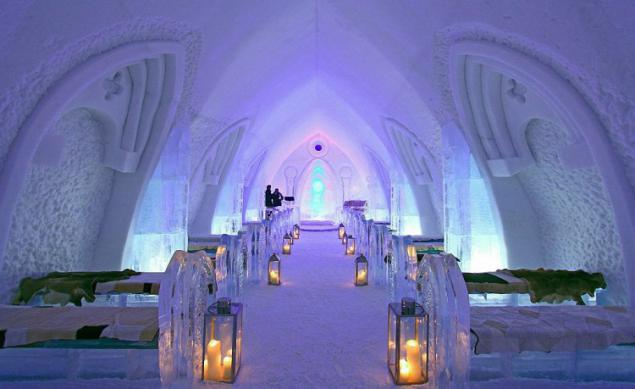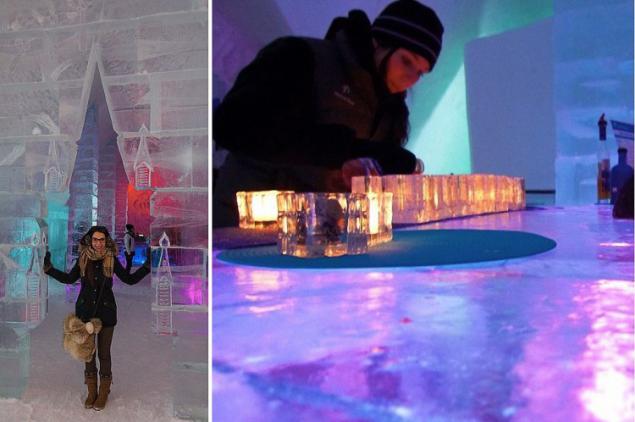 The Balea Ice Hotel in Cîrţişoara, Romania

This ice hotel is the first such hotel in Eastern Europe. Balea Ice Hotel is located in a unique location - on the shores of Lake Bale in the Carpathians. The easiest way to get there - is to go on the famous road Transfagarasan, but remember that this is the land of Dracula, so you must be vigilant. Especially after dark. In addition to the hotel, there's even an ice restaurant, ice bar and ice church. It is a small hamlet consisting of a dozen needle at a ski resort. There you can come and stay overnight in one of the needle, or simply enjoy an exhibition of ice sculptures created by artists from around the mira.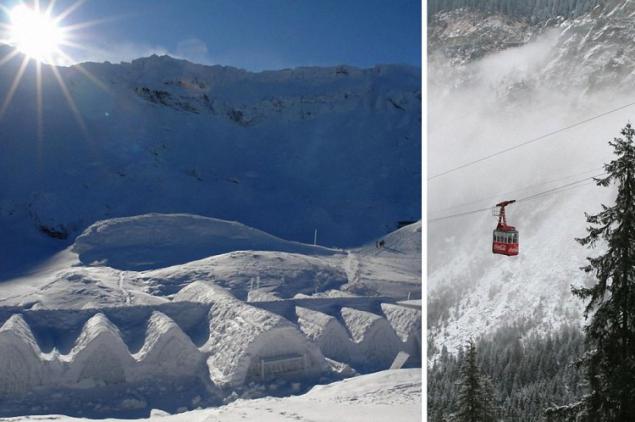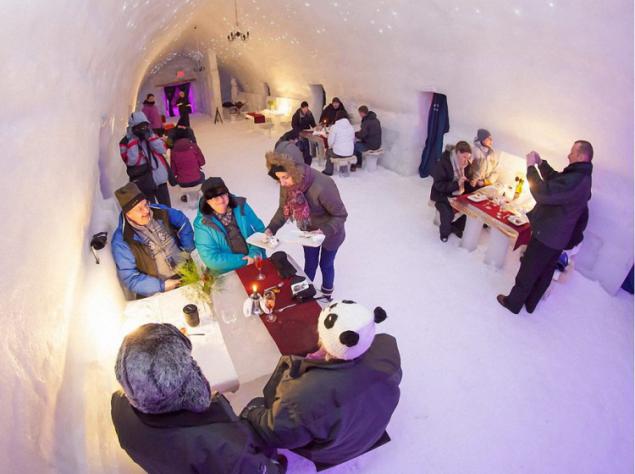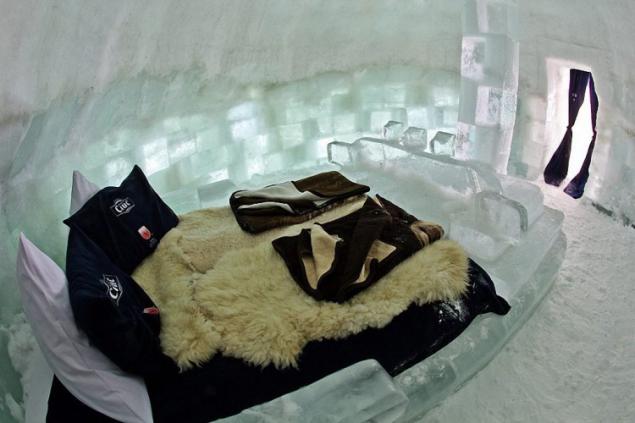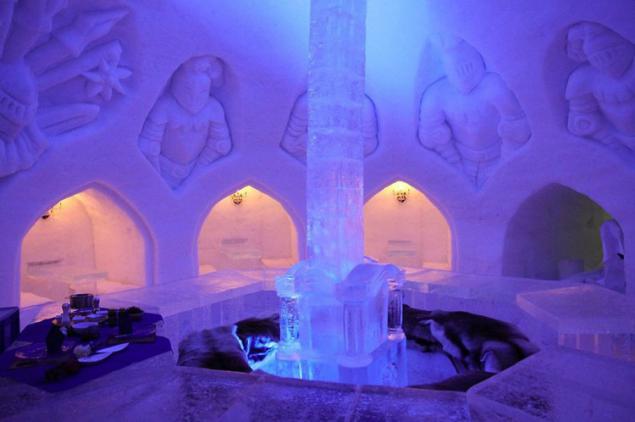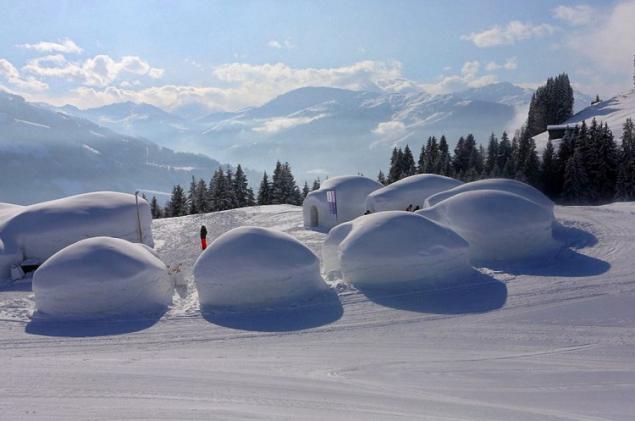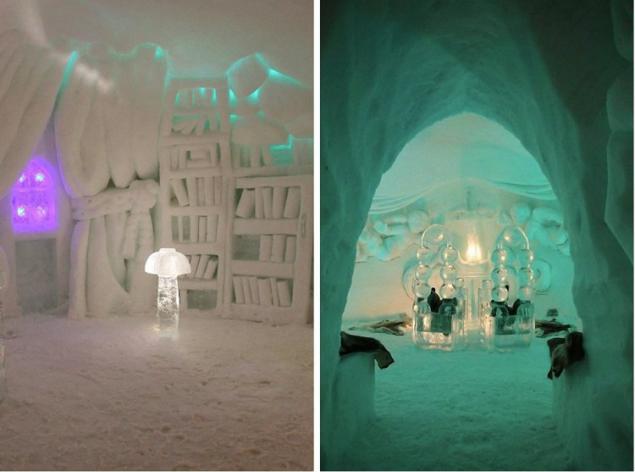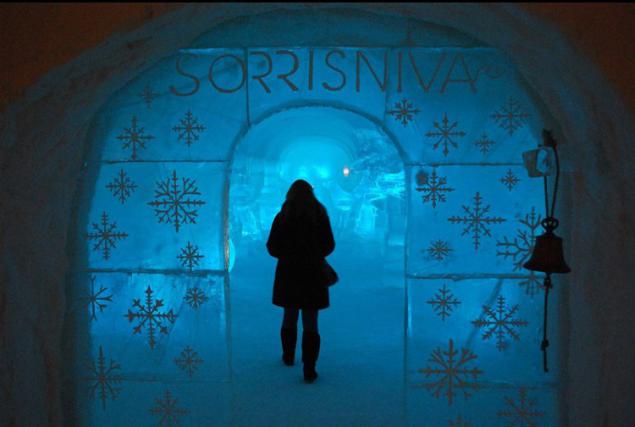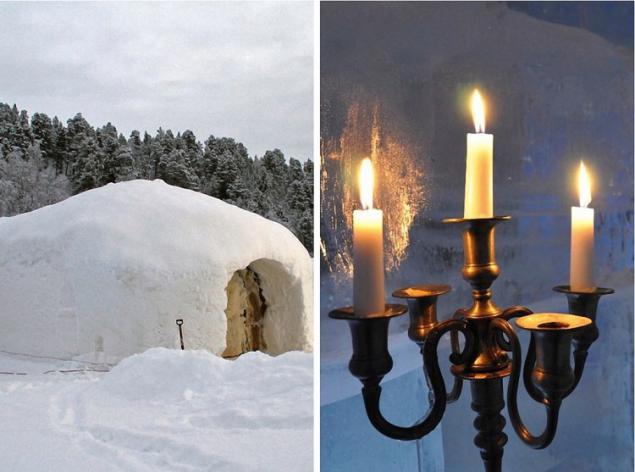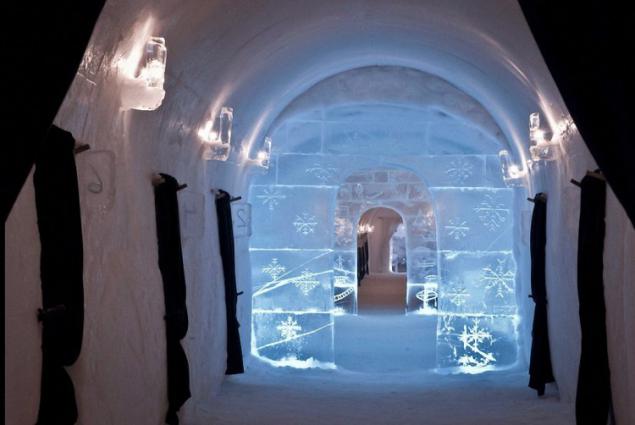 The Aurora Ice Museum Fairbanks, Alaska

The ice hotel was built in Chena Hot Springs Resort in Fairbanks, Alaska, in 2003. Unfortunately, as soon as summer came, it melted. Therefore, instead of the hotel there created an ice museum Aurora. Thanks to an improved cooling system is open year-round. Although there can not stay the night, its worth a visit to admire the handmade ice chandeliers that change color every 6 seconds, simulating the northern lights and ice sculptures, especially the giant chess pieces.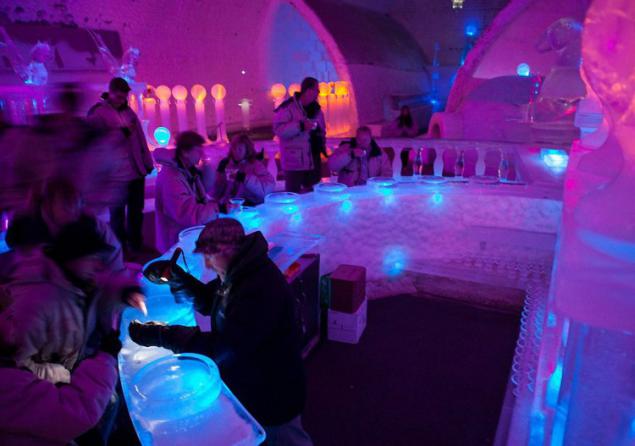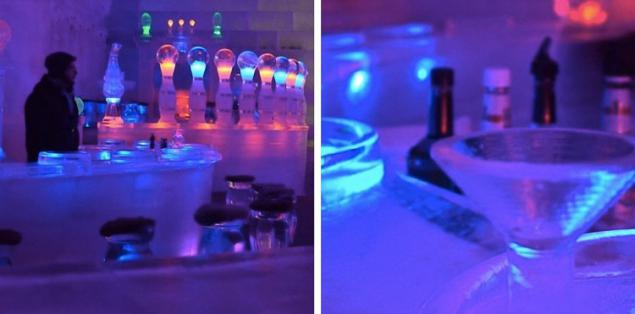 The SnowVillage Snow Hotel in Kittilä, Finland

Snow Village Snow Village, which stretches over an area of ​​20, 000 square meters every year changes its shape and size. However, despite the changes, there is always ice sculptures, ice bars, a chapel and a 30-room ice hotel ship. If you do not like to sleep on the ice, there are also more traditional rooms. The hotel features an ice chapel, where couples in such an original situation may conclude brak.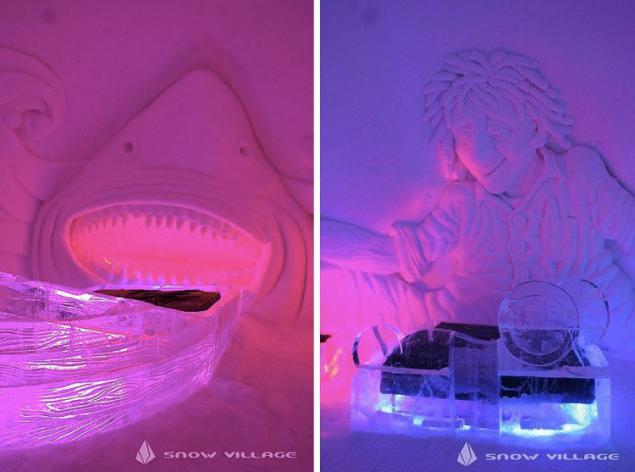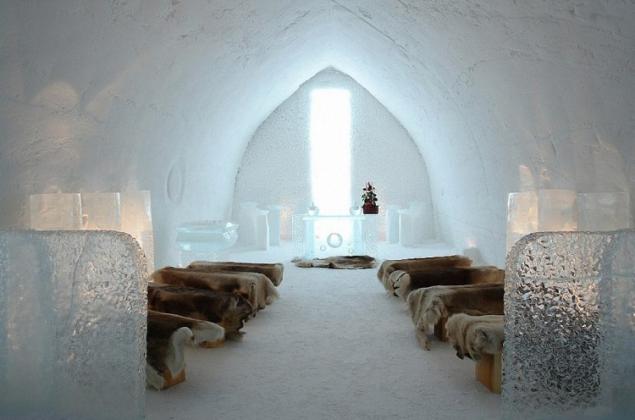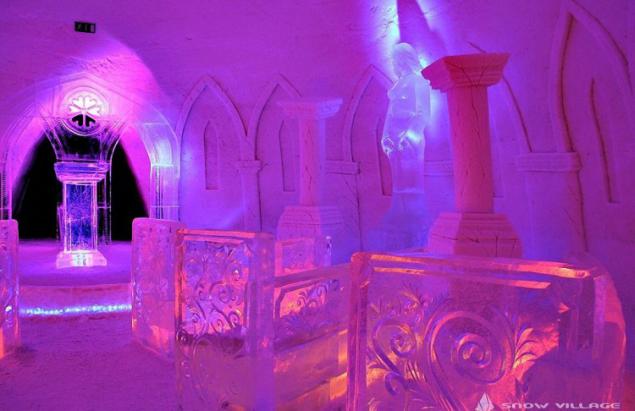 Tags
See also
New and interesting
New and interesting