Even in the freezing Alaskan wasteland is not every day you meet. A huge needle. It is located on George Parks Highway, 290 km from Anchorage on the way to the city of Fairbanks. By the way, this is not just a needle - a needle-City, a former hotel, now - abandoned "black sheep." Yet it is still popular with tourists, but now as landmarks.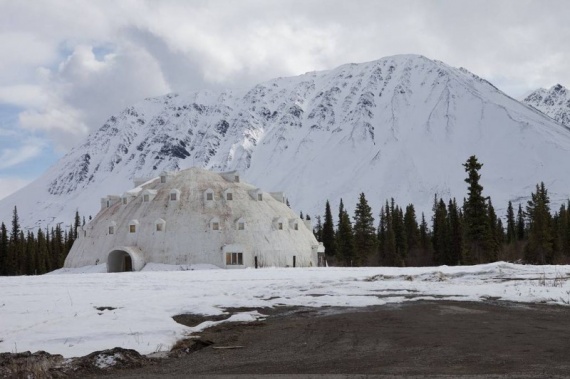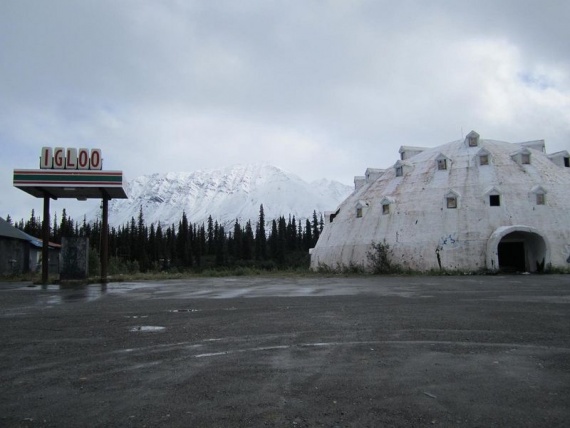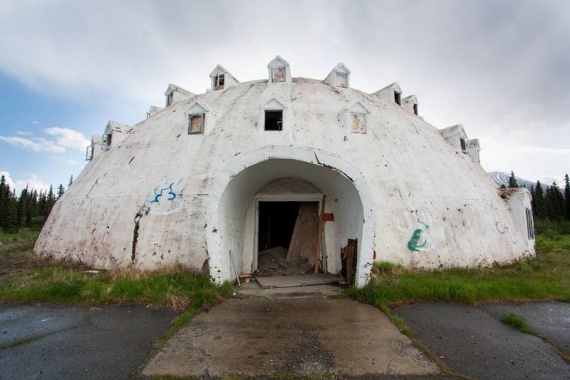 By the way, in the 1970s, when the style was of great importance, the needle hotel enjoyed quite popular.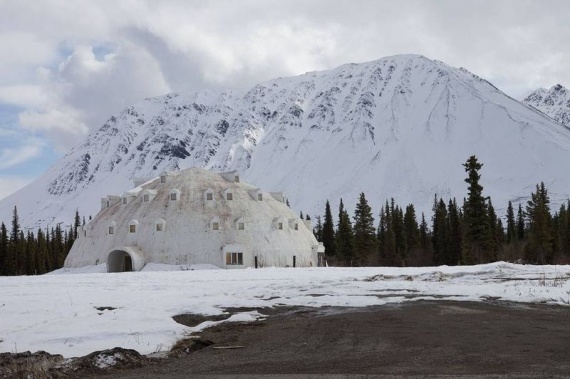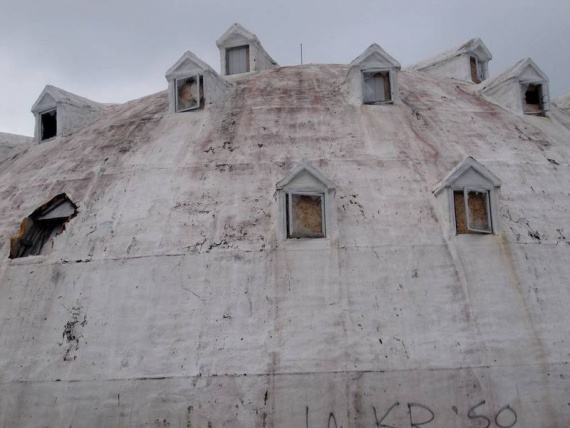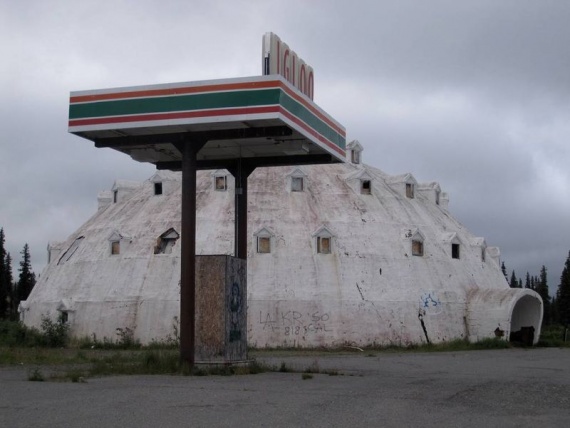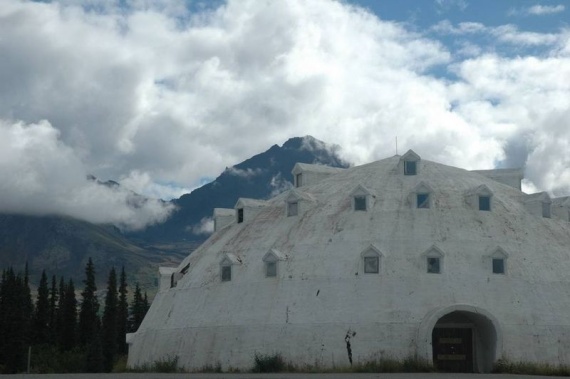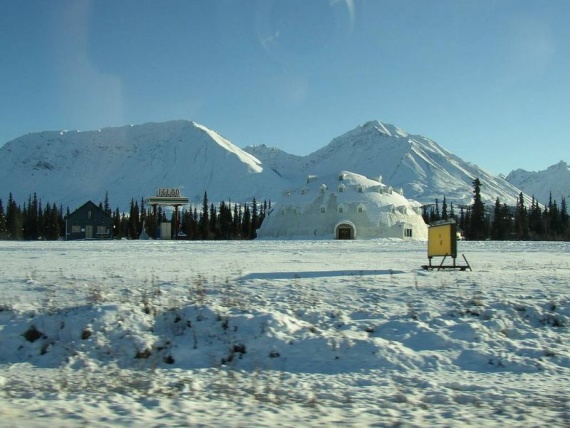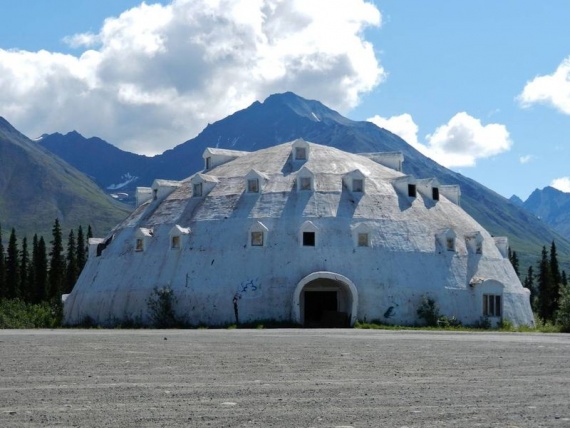 During the last census, the city population was 222.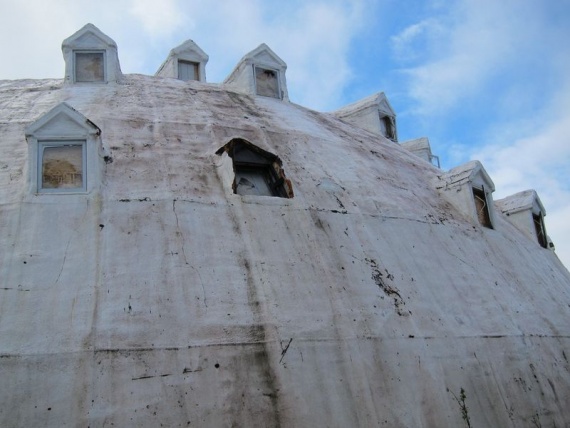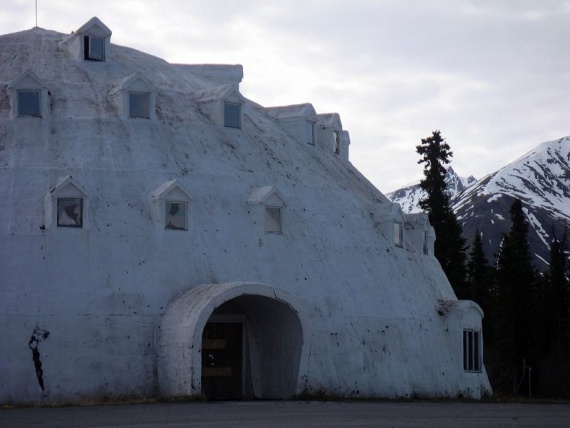 It seems that someone thought that the imitation of the traditional Inuit housing is a good idea for the design of the new hotel.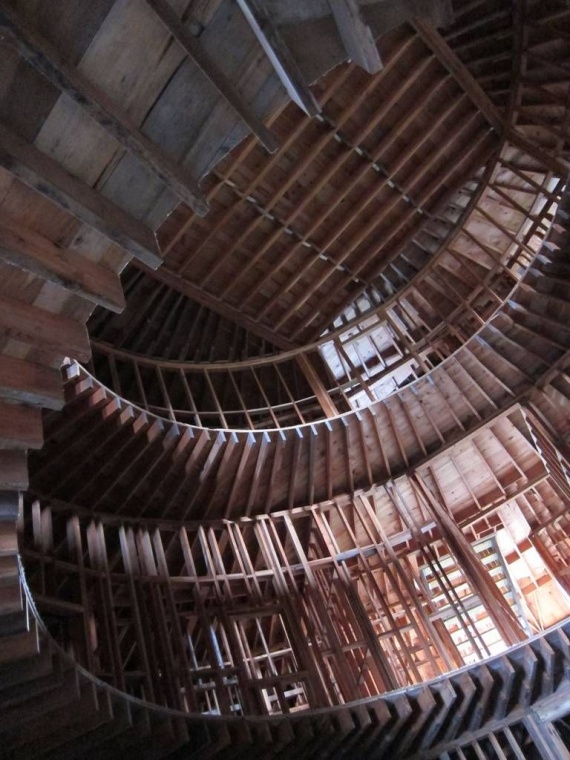 By the way, in the community of Lakota, for example, there is a huge hotel in a wigwam.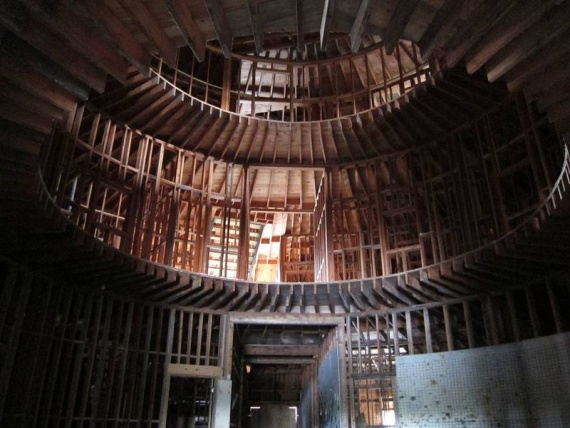 And yet this plan was never fully implemented.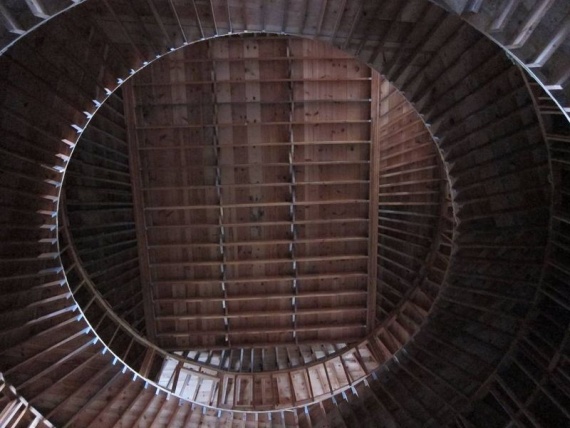 The four-storey hotel has not completed.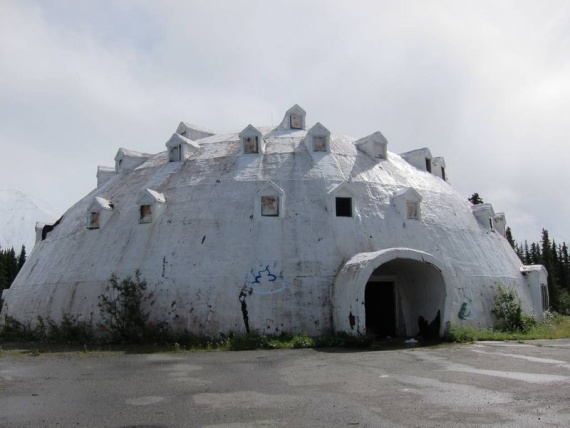 He became a victim of the builders, who either could not build a hotel as it is necessary, or just lost money.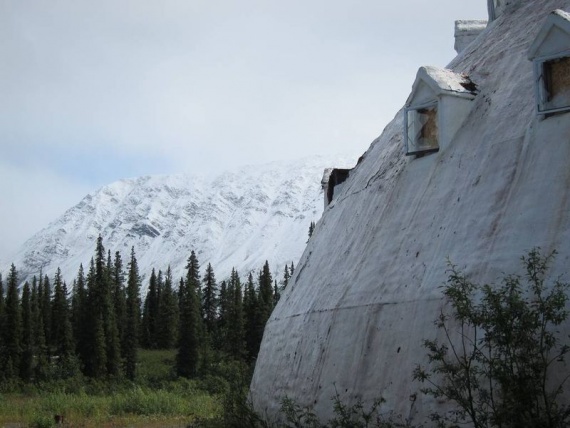 Since demolish the hotel was too expensive, it is simply abandoned.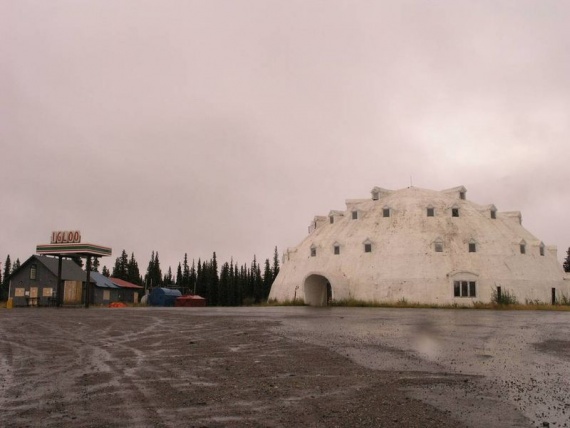 At the moment it is closed and gradually undergoes a decline over time.
Source: bigpicture.ru