Well, that's waited almost the entire female half of the world output to the big screen "Twilight. Saga. Breaking Dawn: Part 1 ". I confess that I, too, on the first day of the show this sensational paintings, ran to the nearest Kinopalace in the city. The line that ran to the front door, impressed!) I intentionally before viewing the new part, decided to refresh the memory and looked for one night three first paintings. Who rusty their names, please, "Twilight," "Twilight. Saga. New Moon, "and, of course," Twilight. Saga. Eclipse ».
Honestly, I'm not really a fan of the film, but the first part I was really impressed, and in some cases even forced to fight harder my frozen heart)). You can not say about the other two: dry, not original, little emotion, but that's just my opinion! In my heart there, even some not understandable disappointment (
But that all changed with watching the last scene: "Twilight. Saga. Breaking Dawn: Part 1 "! I watched all 2 hour movie in one breath, and when the lights and lots of spectators rynula to the door, and I remained sitting with his eyes closed under the pleasant sounds soundtracks! Honestly, it felt like the first kiss so desired! However, I still do not know why such emotions I have caused this part ...
But in this article I shall not describe the film and my experiences. I want to share with you the emotions of Robert and Kristen! And not just their impression of the picture as a whole and kusochkomi from that long-awaited first night and not only ...!
So, Robert Pattinson and Kristen Stewart share their experiences of sex scenes in an interview with Entertainment Weekly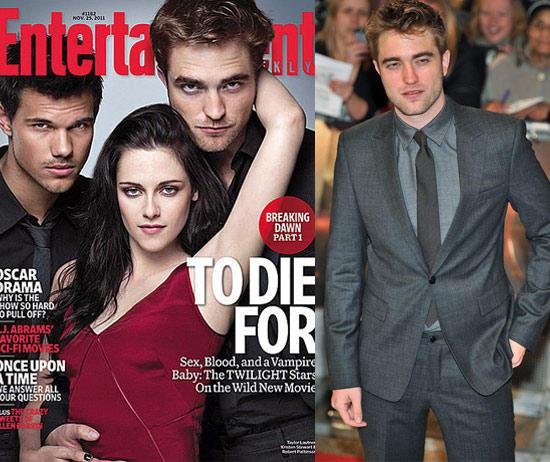 Innermost feelings by Robert filming:
"There is a really intense version of the scene. In the book, you do not see this stand, but then they talk about it, and it is rich as hell »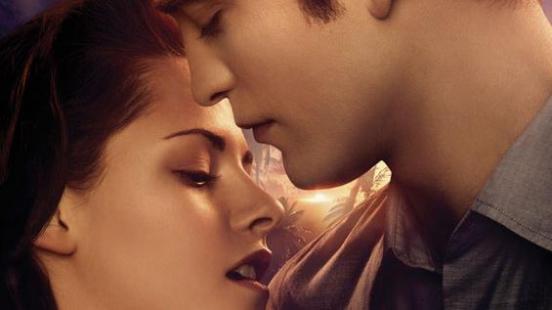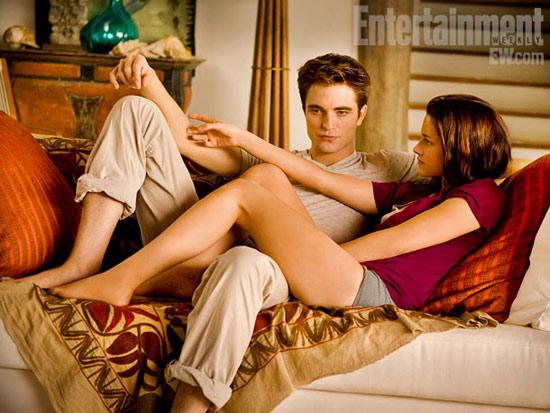 "Of course the shooting scene can not be compared with the actual sex. All you know is fragmented, and as soon as we were got really they demanded from us to stop! »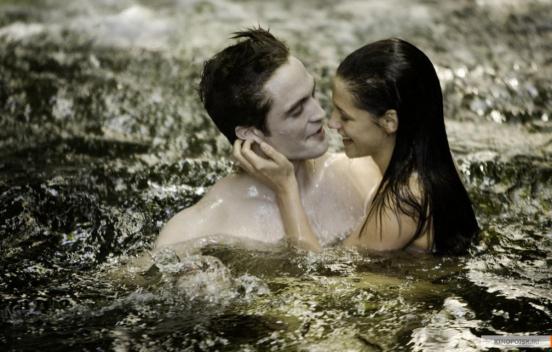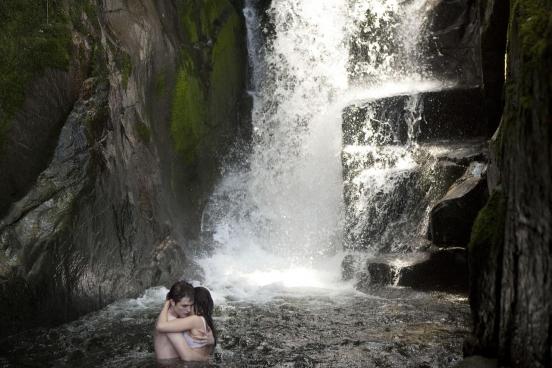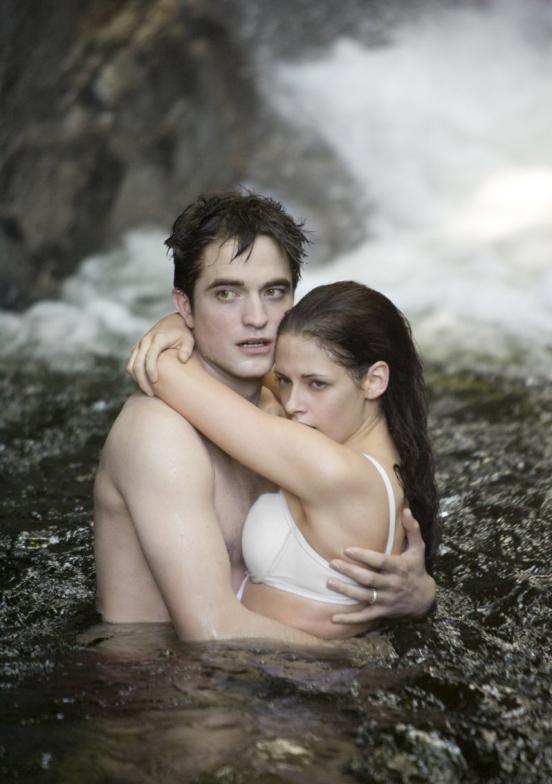 Word of the vampire, laughing, confirms Kristen:
"The director kept shouting stop her naprygivat! As if I really had intended to have sex on the set! ».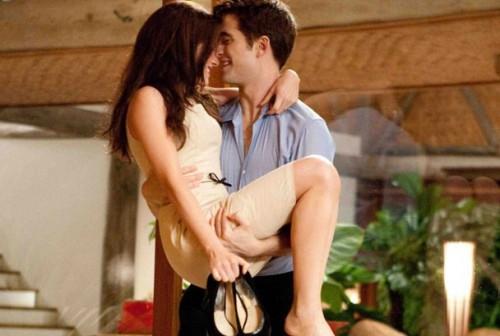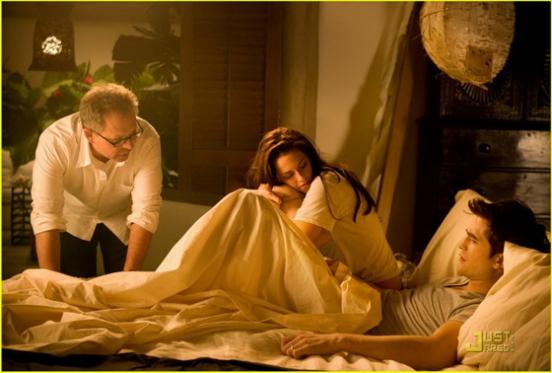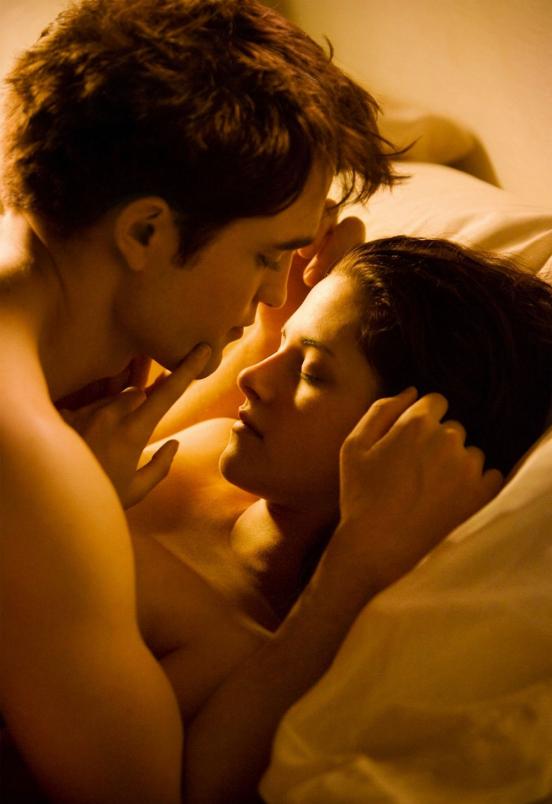 Robert said: "And why not? You saw my ass! Do you see my ass all the time! Only because of the backside film category assigned R (restricted viewing to persons under 17 years accompanied by an adult) »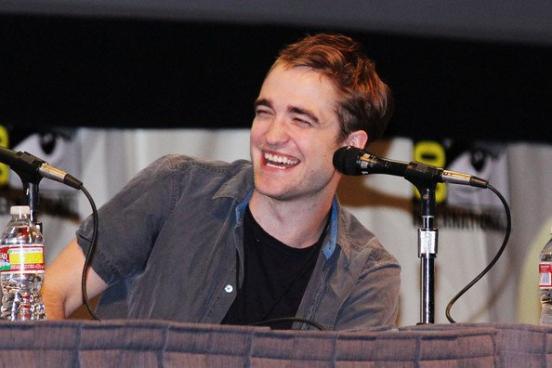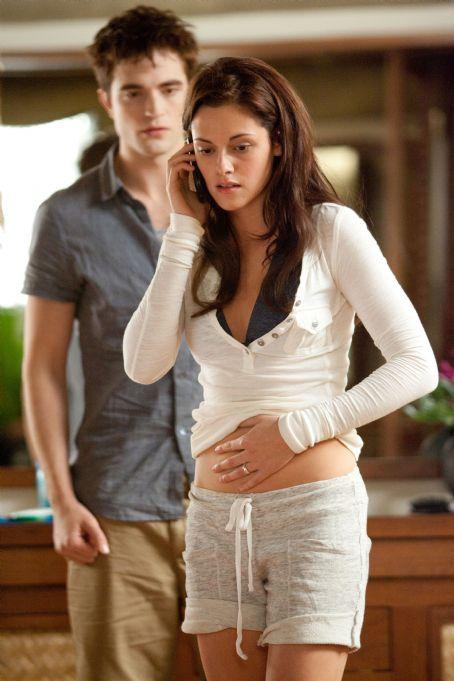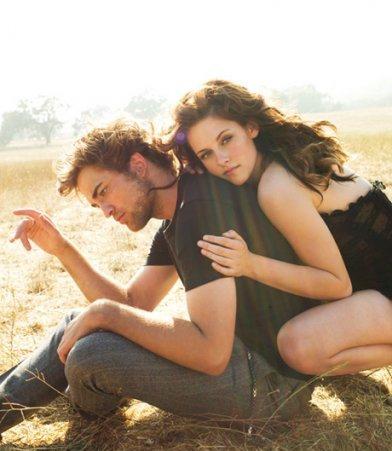 "Only because of these strange movements and Kristen these languid sound of the film was given R! In films for teenagers because nobody moves! »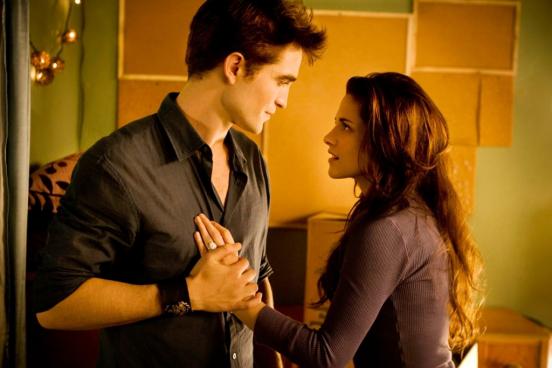 The most important ...
By the way, who still dare to see this part, I advise you to see out to the end, because after the soundtracks have little sequel))