Hollywood continues to hand out awards. This time, the stars came together at the ceremony Critics' Choice Television Awards, prizes are intended for television personalities. The ceremony was held for the first time three years ago, but now it is considered one of the most prestigious TV awards in America. Level of prestige events can be tracked and dresses on the red carpet: if in the year before the famous fashionista could afford to appear at an event in democratic cocktail dresses, but this year is almost mandatory attribute of each of them is an elegant evening dress.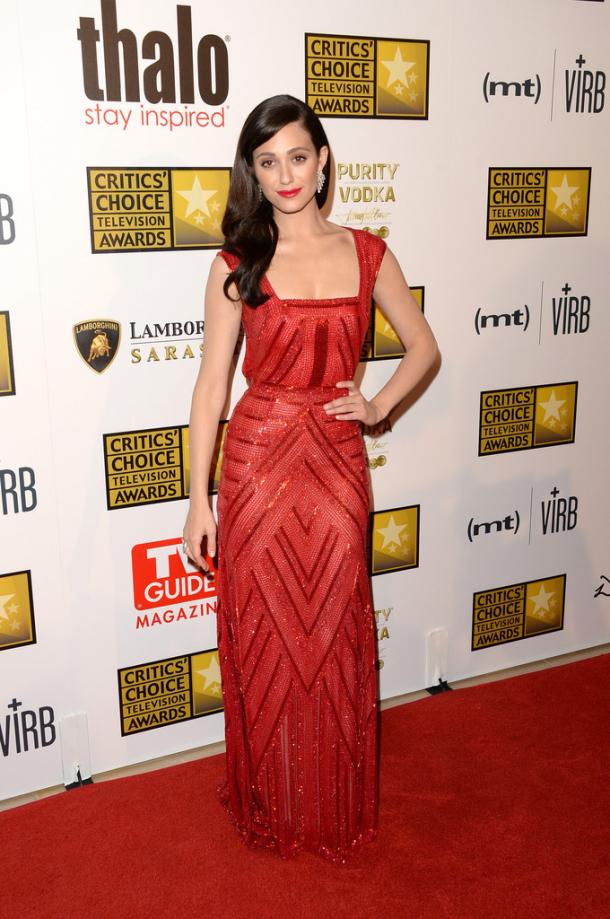 Before we move on to the review from the red carpet CCTA, I suggest you find a list of the winners of this year's awards. Perhaps it has the names of your pets.
Outstanding Drama Series - "Game of Thrones," "Breaking Bad»
Best Comedy Series - "The Big Bang Theory»
Best movie / mini-series - "Behind the Candelabra»
Best Actor in a Comedy Series - Luis C Kay, "Louis»
Best Actress in a Comedy Series - Julia Louis-Dreyfus, "Vice President»
Best Comedy Actor - Simon Helberg, "The Big Bang Theory»
Best Comedic Actress - Kaley Cuoco, "The Big Bang Theory," Eden Sher, "I've had worse»
Best Actor in a Drama Series - Bryan Cranston, "Breaking Bad»
Best Actress in a Drama Series - Tatiana Maslany, "Dark Child»
Best Drama Actor -Michael Kudlits, "Southern Territory»
Best Drama Actress - Monica Potter, "Parents»
Best Actor TV movie / mini-series - Michael Douglas, "Behind the Candelabra»
Best Actress TV movie / mini-series - Elisabeth Moss, "Top of the Lake»
Best Actor TV movie / mini-series - Zachary Quinto, "American Horror Story»
Best Supporting Actress for TV movie / mini-series - Sarah Paulson, "American Horror Story»
Outstanding Guest Actor in a Drama Series - Patton Oswald, "Parks and Recreation»
Outstanding Guest Actress in a Drama Series - Jane Fonda, "News»
Emmy Rossum is clearly on a roll! Recently, she only does that strikes our fancy evening flawless images. At this time, the star of "Shameless" opted for passionate red and wore to the ceremony evening dress with a rich finish from Naeem Khan. The dress looks adorable as his mistress. I do not think someone turn the language to say that the color red on the red carpet - is a bad option.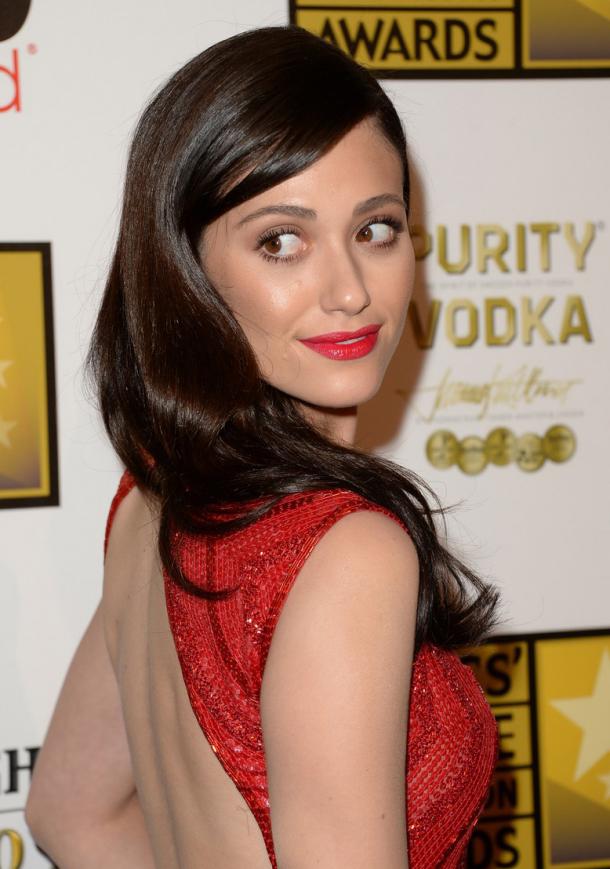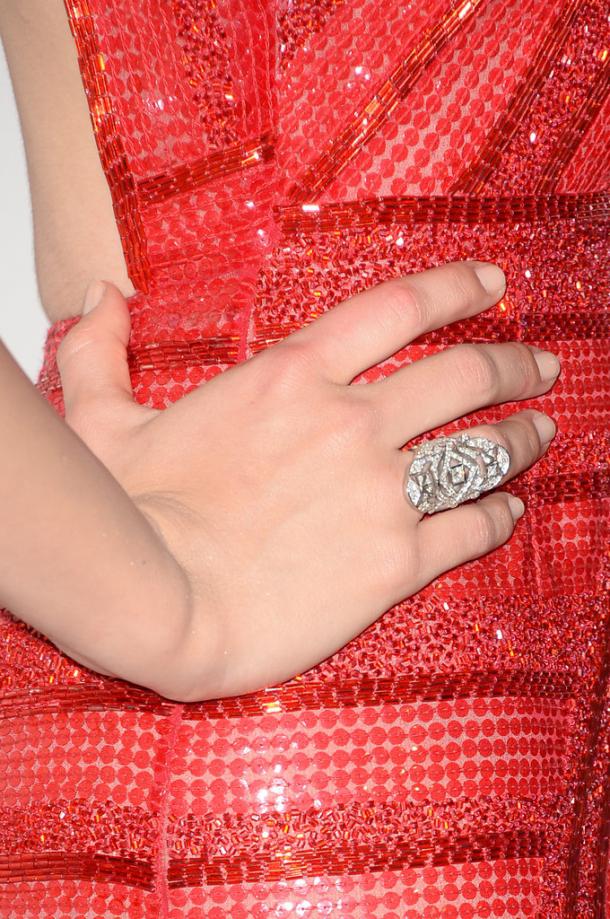 Oscar-winning actress Melissa Leo appeared on the red carpet in a cream-colored lace dress in the spirit of the 50s. Melissa never believed in superstitions about the age and appeared on various social events in playful outfits, which in this case were not without elegance. At this time of elegance is not out of the question, so I think that this dress is not the best choice for such status actress.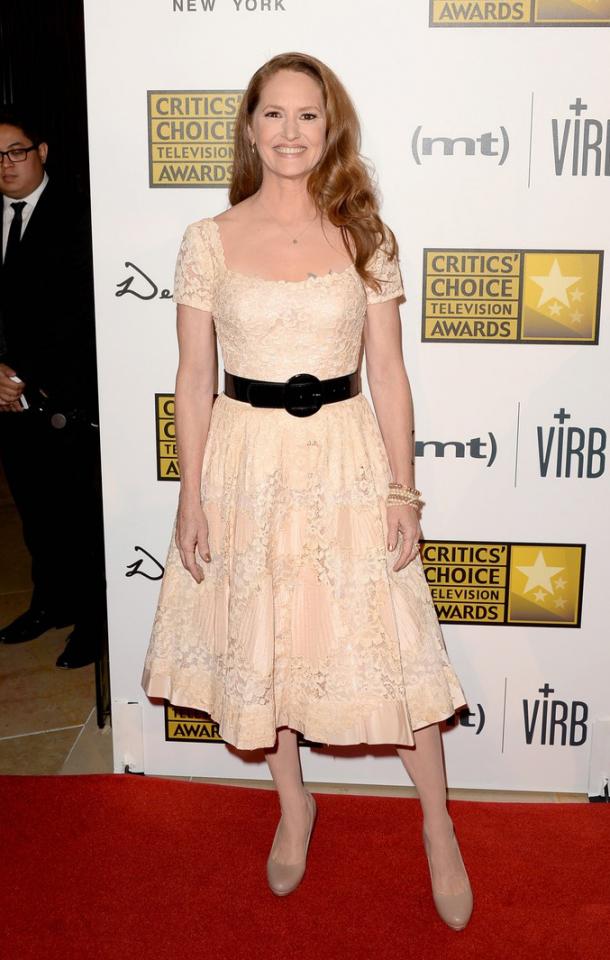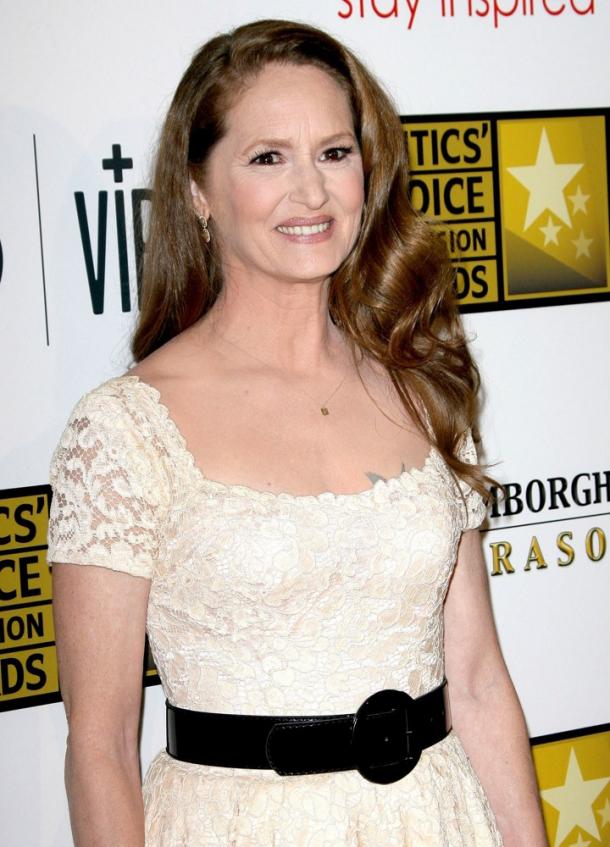 Usually Abigail Spencer picks for red carpet dresses of bright colors, but this time the actress opted for a classic black with small patches of other colors. Dress the actress from Gilles Mendel was decorated with unusual prints, reminiscent of spray paint, and as a supplement to, along she chose fuchsia lipstick, thanks to which the image to get a modern and playful (as opposed, for example, from the classic red lipstick shade that would translate outfit retro category).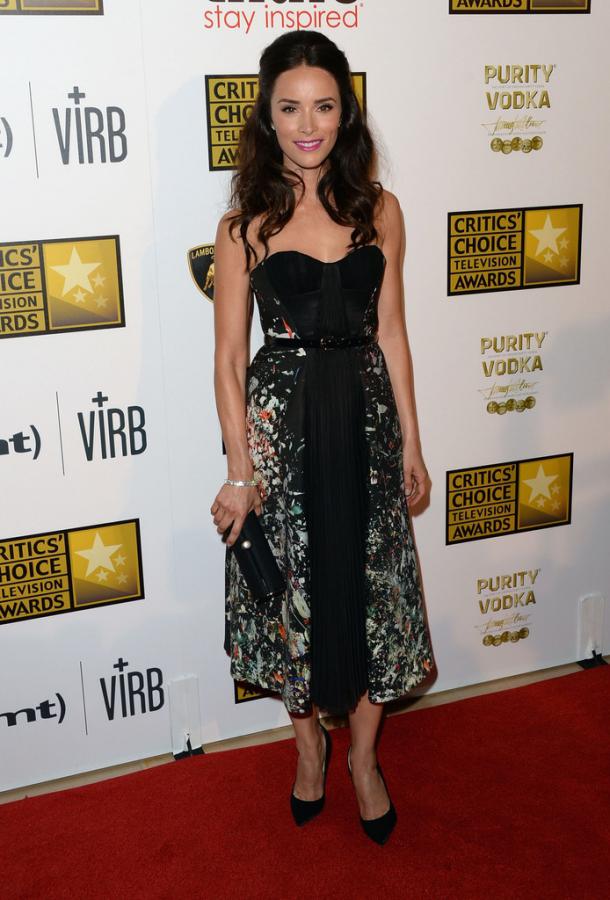 The brightest girl red carpet, no doubt, was the Regina King. The actress was payetochnoe dress orange color, which already looked at her dark skin is very rich, but Regina decided to add to your image of another bright accent - nail polish aqua. I love unusual colors in manicure, but in this case I will vote against the conservative and colored lacquer in combination with orange dress. The same applies to the selection of accessories - if nyudovye boats still acceptable in this manner, then the satin clutch is clearly out of the general picture.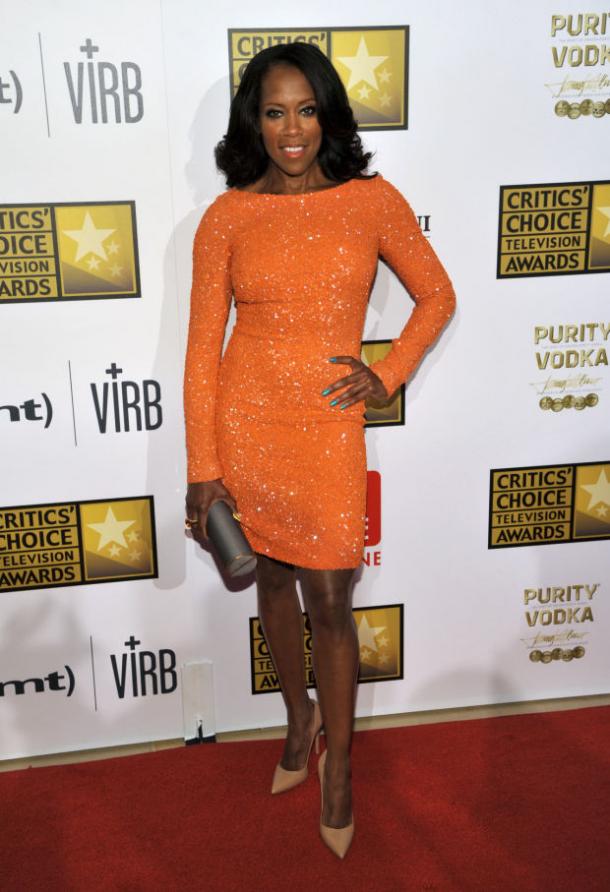 "What made her wear this ?!" - this is my first reaction to the dress Kaley Cuoco. Dress by Paule Ka, perhaps, looks good, but not at Keighley. Outfit not only terrible actress sits and full, but also intended for starlets 15 years.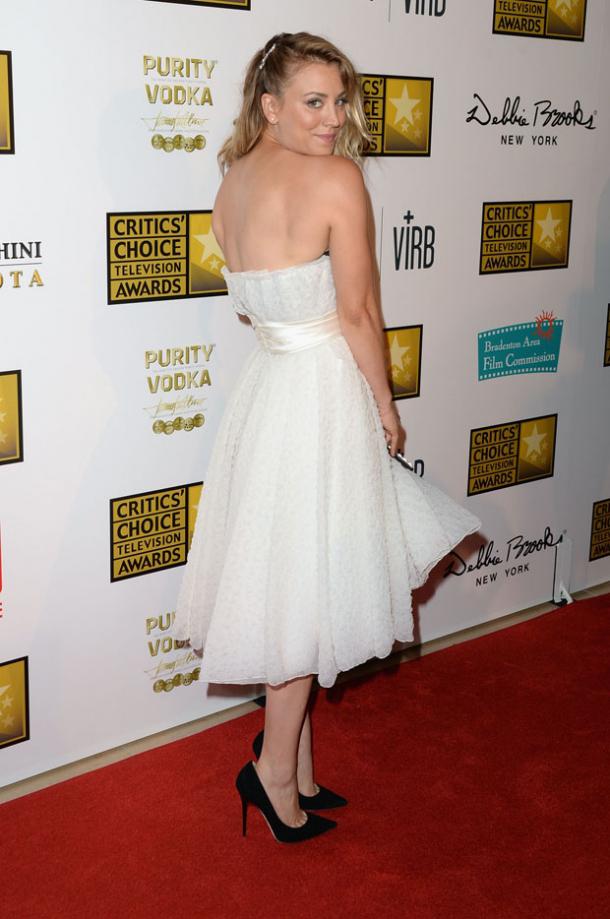 Like a girl-spring appeared on the red carpet Miranda Cosgrove. Lela Rose dress is not only the most delicate purple color, but also an unusual decoration in the form of perforations, folding in the patterns and shapes. For all its lightness outfit is hardly a sugary-sweet due to the effect of transparency.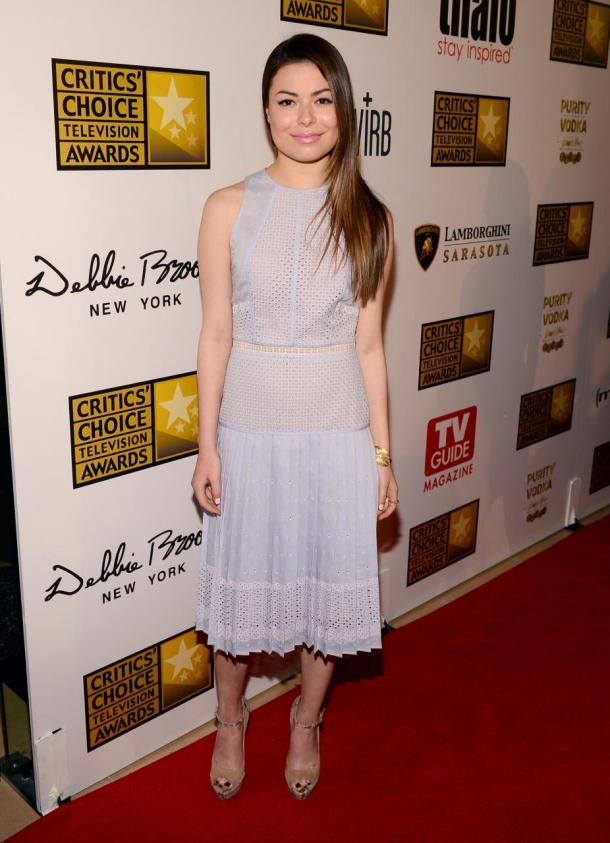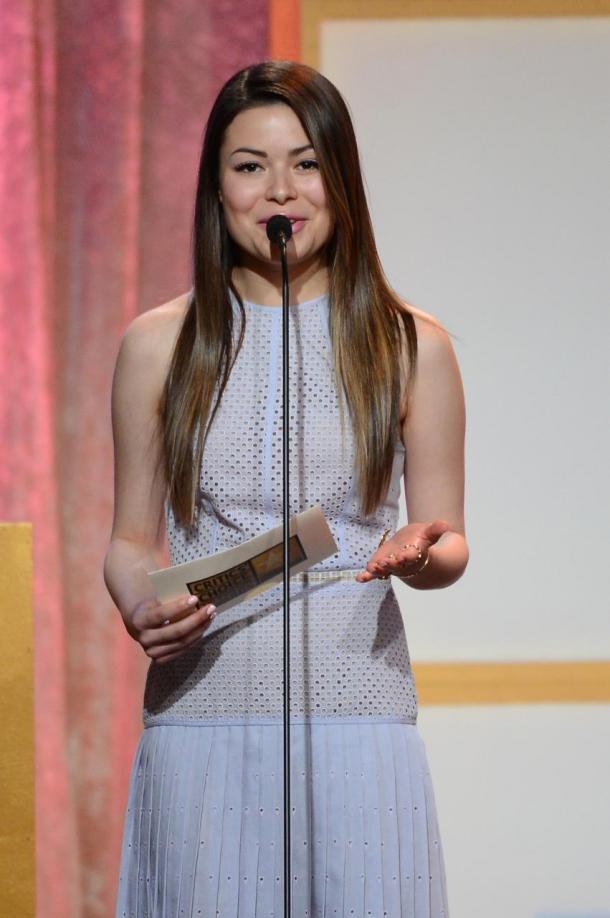 British TV presenter Cat Dili has chosen to pass on the red carpet golden dress Monique Lhuillier with paeytochnym pattern and sculptural elements on the hips. I really like the original dress, but I was confused by the choice of hairstyles - long flowing hair blend with the dress, making the entire image in a large gold spot. Despite this small flaw, I really like the unexpected choice of orange lipstick.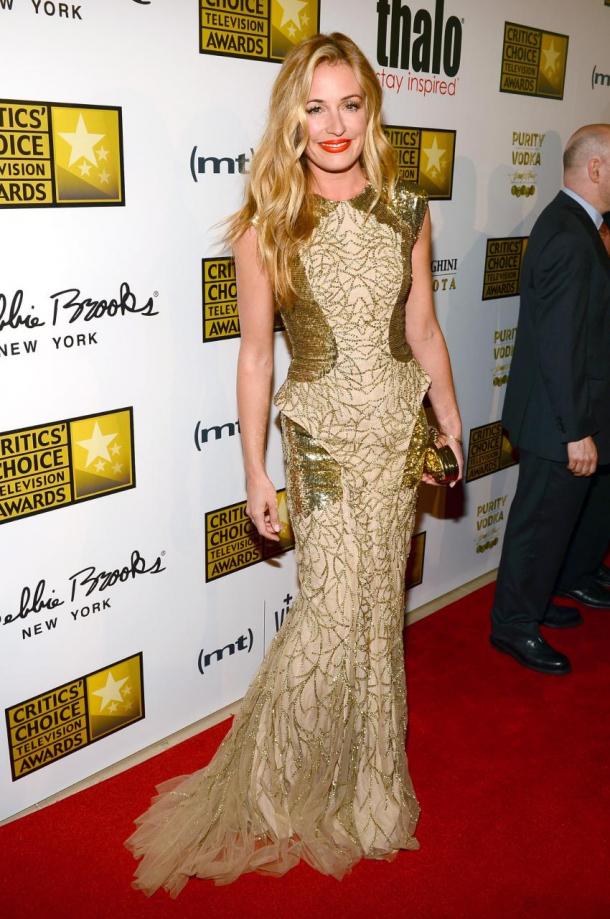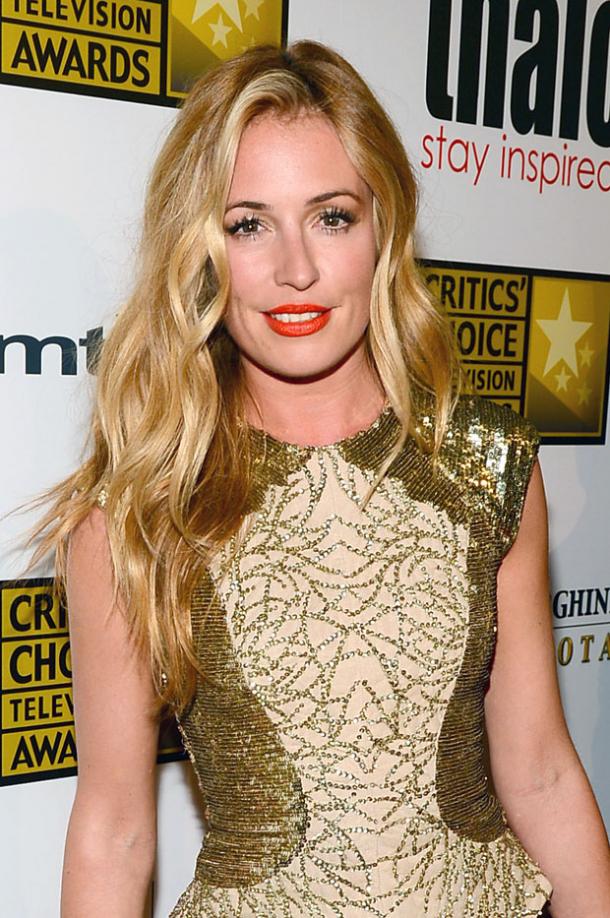 Diane Kruger never goes on the red carpet in dresses banal. It happened at this time, when she appeared at the ceremony in a dress with unusual decorative elements of the fall collection of Nina Ricci. This outfit will probably have to taste not for everyone, but personally I like it - unusual bodice, chiffon ruffles at the hips and geometric cutout on the back look SuperDuper. The only thing that confuses me in this dress, it's length, considerably shortens the leg.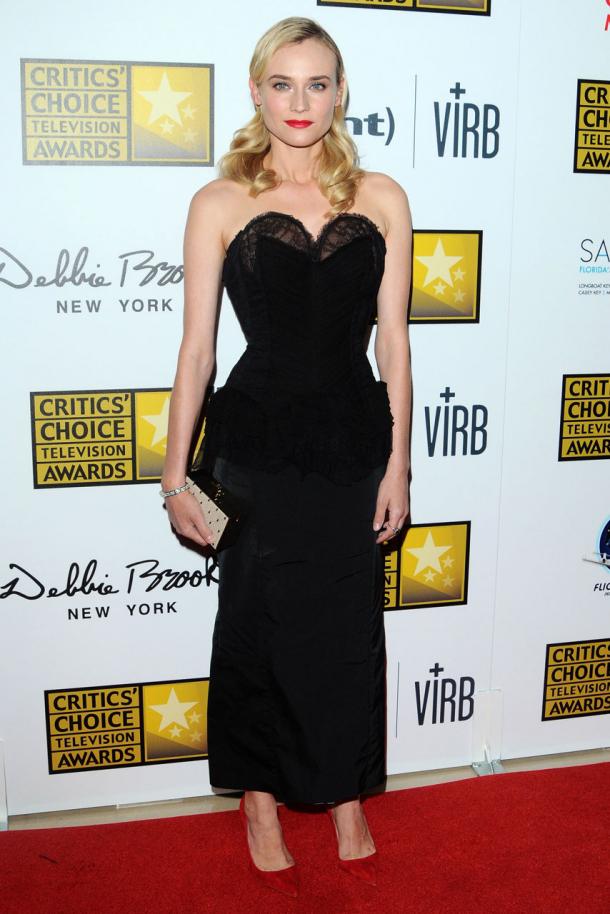 The highlight of the white dress Aubrey Plaza was the unusual cut back, including geometric elements, cut-outs and a full-length zipper. I'm crazy about these dresses, because they always look very interesting and unusual, and, of course, I can not help but note the successful selection of shoes - white boats are not only an absolute hit of the season, but also fit perfectly into the image.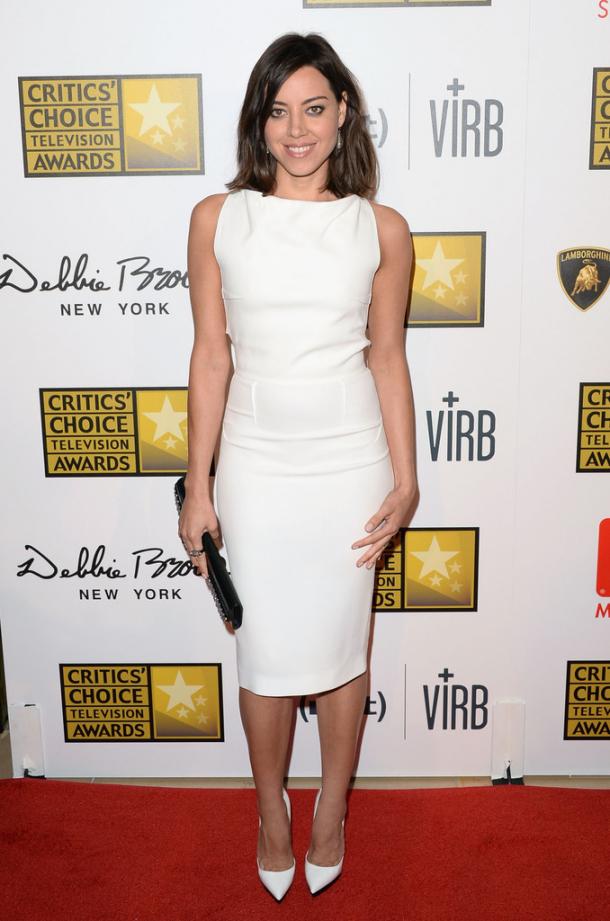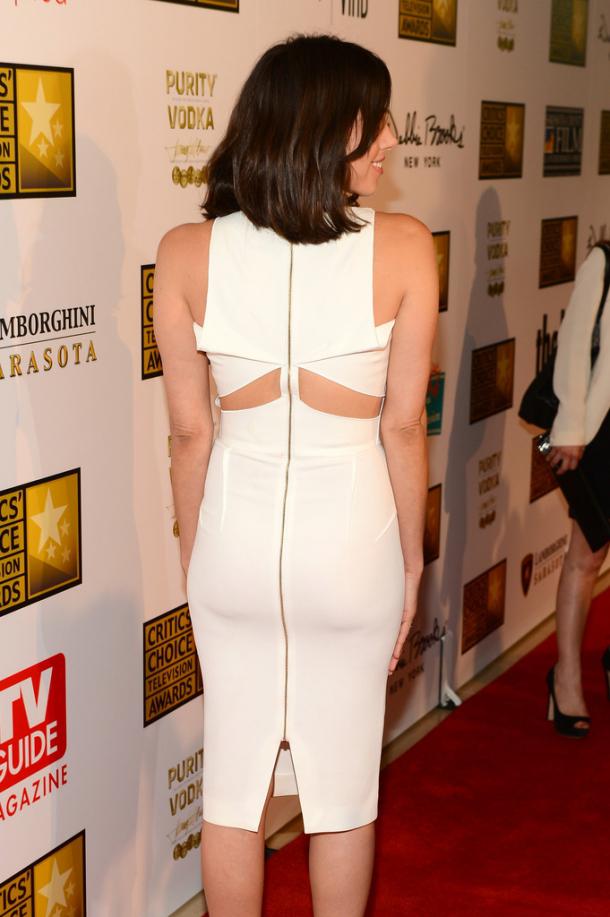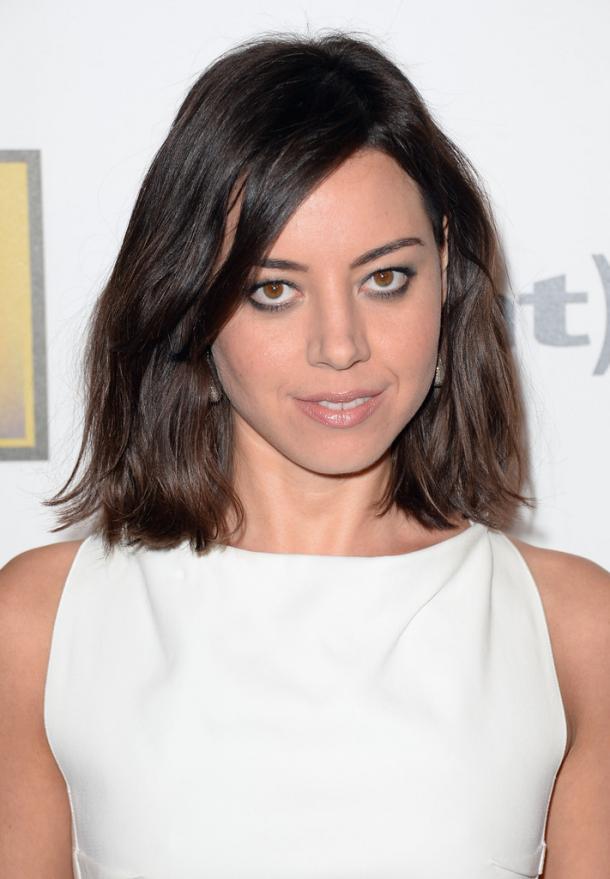 Cool berry shade mini dress RED Valentino very becoming platinum blonde Elisabeth Moss! I love how bright and fresh looks her outfit, though I can not shake the feeling that this style of dress makes the fragile actress in a powerful athlete ...
Maria Menounos knows about the merits of the figure and skillfully use it. Marchesa dress sitting on it like a glove and emphasizes the seductive forms, but it is not the only advantage of the image of Mary. The dress is really gorgeous and it is perfectly all - from the beautiful blue color and stunning silhouette and ending with unusual shapes and a spectacular finish.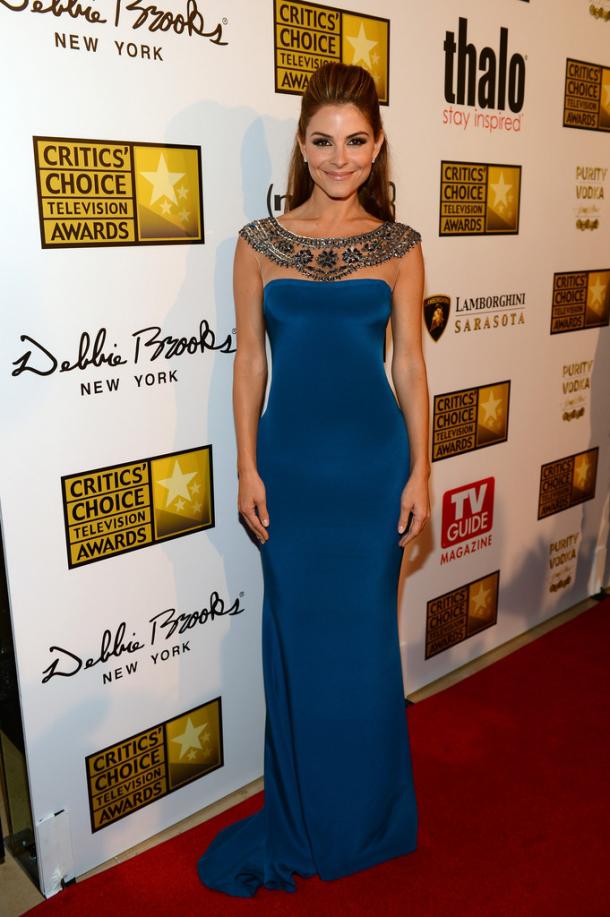 Malin Akerman appeared at the ceremony in a cocktail dress Azzaro. The dress looks just charming with all this shiny fringe and blends perfectly with sandals in the gladiatorial style, but unfortunately this is not the best choice for Malin at this stage of her life (remember, she recently had a baby and, of course, a little added weight ). The dress makes the figure of the actress in the square without any hint of a waist.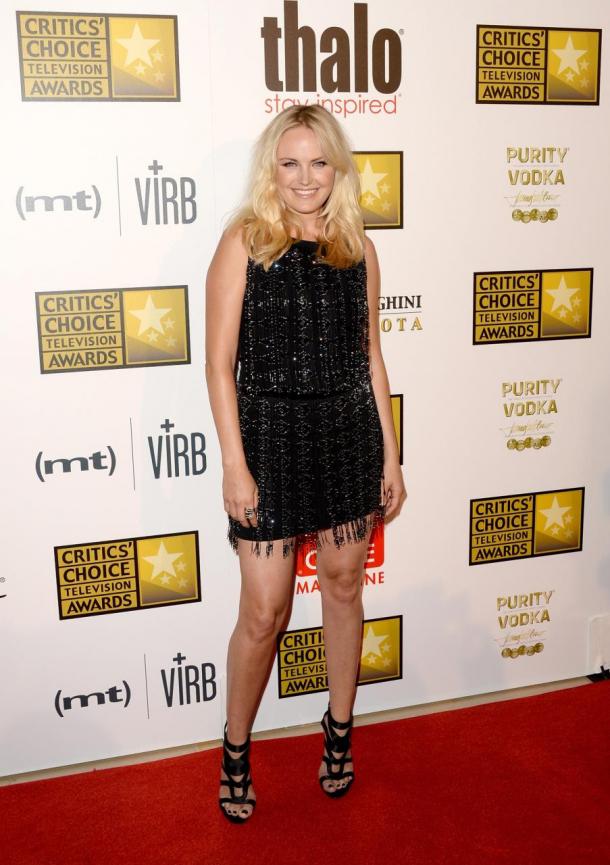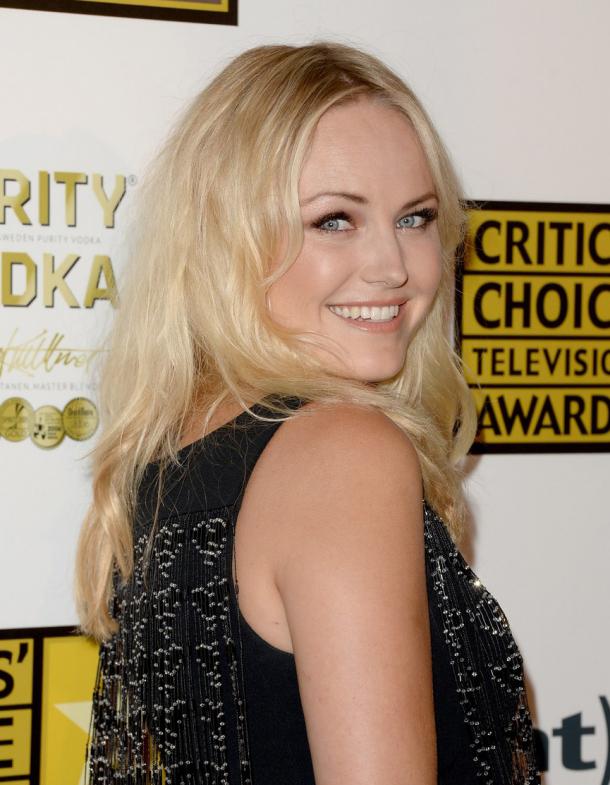 Jennifer Carpenter chose to pass on the red carpet Vera Wang dress with floral print and draping on the hips. I am convinced that these outfits look successful only in very slender girl, otherwise they can add extra volume figure and weight. Jennifer never differed large forms, so this dress does not spoil it, quite the contrary.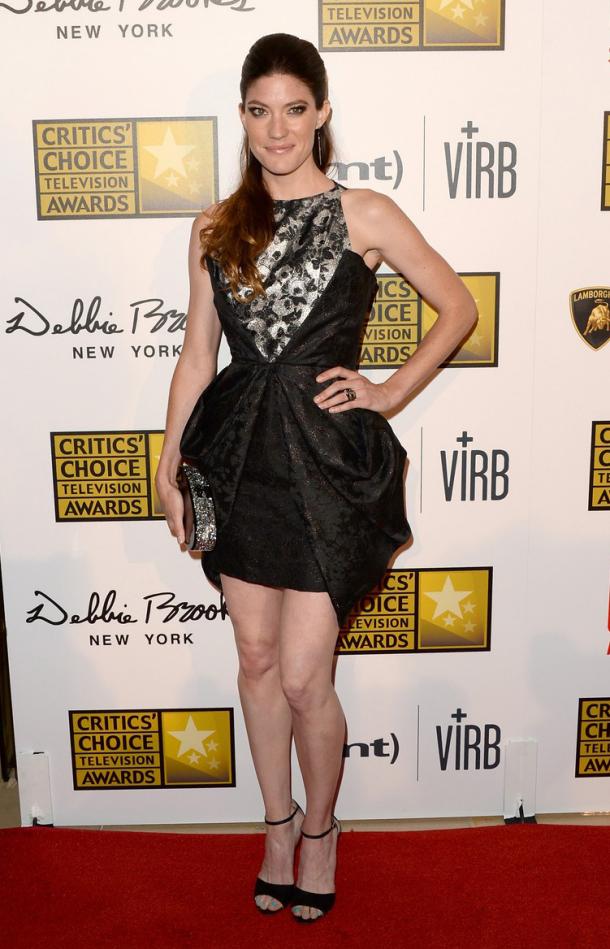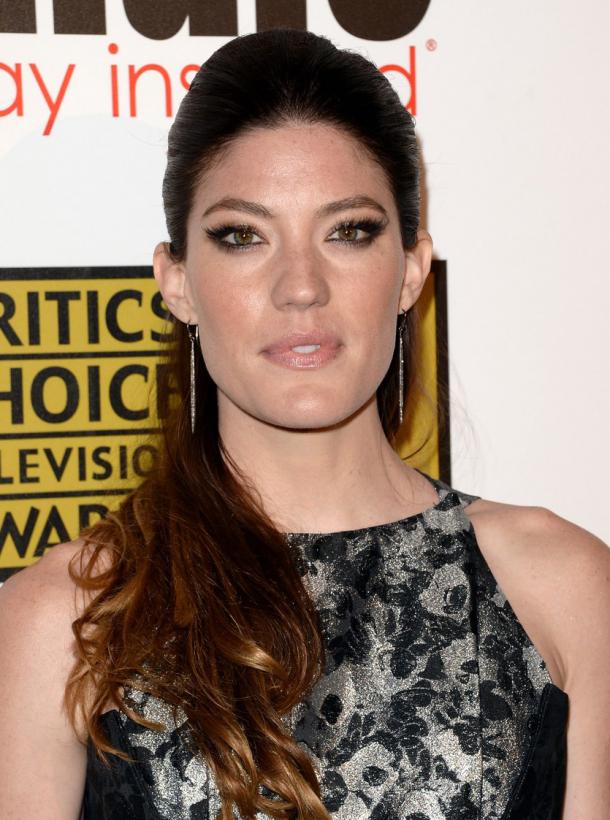 Star of TV series "American Horror Story" Sarah Paulson showed us a lovely image of a cream dress Carolina Herrera with lace trim. The dress looks very gentle and romantic, and bright pink shoes give the image brightness and playfulness.