Admired, envied her, hate her, but most importantly - loved her long and passionately. Lilya Brik has become one of the "femme Fatale", fatal in some sense, the only woman in the life and work of Vladimir Mayakovsky. Yesterday was the birthday of the mysterious "Lilichka", so remember offer interesting and controversial episodes from her bright, busy life. Lilya Brik was born in 1891, in a fairly wealthy family Moscow lawyer Yuri Alexandrovich Elena Kagan and Yulyevna, nee Berman. Father unsuccessfully dealing with issues related to the right of residence of Jews in Moscow. Mother rizhanka, graduated from the Moscow Conservatory.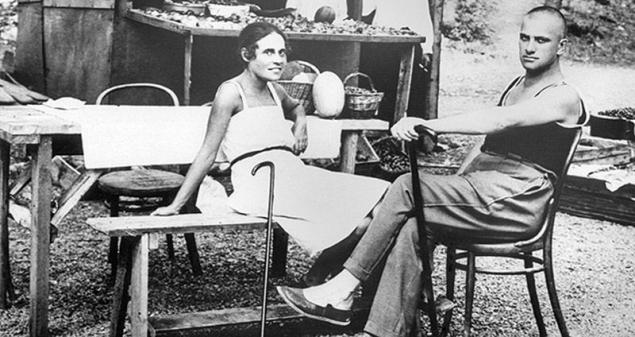 In early adolescence Lily realized her ability to conquer men, and she was very amorous, plunging headlong into a passionate and numerous novels, which gave her parents a lot of trouble. According to legend, among her fans was even Feodor Chaliapin. One day he met undergoing a promenade on the streets of Moscow and Lily invited her to his concert. Of course, any liberties this was not followed, but Lily herself so talked about that period of his life: "My mother did not know me no rest, and did not take her eyes off me» ...
At the same time, parents are rightfully proud of her daughter she was, and capable, and talented. But still has unmistakable flair for really talented and beautiful. And if most could not do anything, she resorted to the help of others. For example, in the family often and proudly read out relevant works Lily arouses interest and approval of the visiting students. But once it became clear that the true writer is not a schoolgirl and her teacher of literature, rather than abandon doeth his young passion.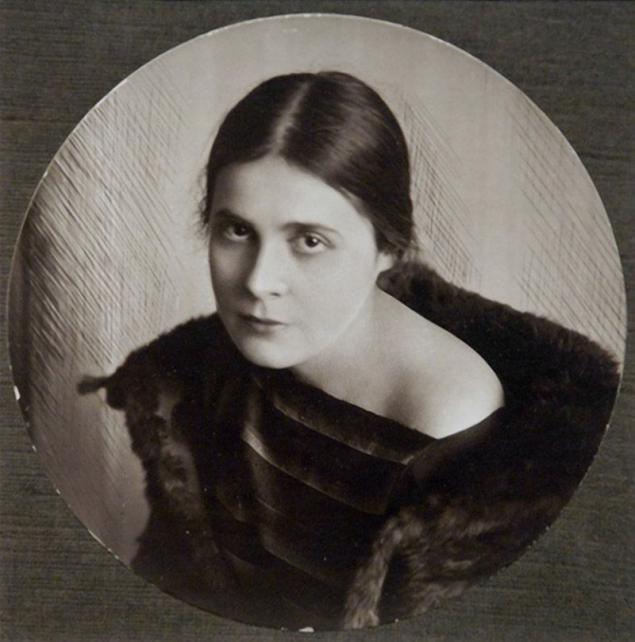 It was decided to send an adventurous girl away, in Katowice, Polish town where my grandmother lived. But soon came the shocking news: the girl fell in love with his uncle, and so much that began in Moscow lawyer to seek the consent of the official marriage with his daughter. Lily quickly returned to Moscow.
It is worth noting, our heroine made much of its appeal cosmetics and resorted to various "female" tricks. "Her solemn eyes; there is blatant and sweet in her face with lipstick and dark hair ... this is the most charming woman knows a lot about human love and sensual love "- recalled one of her contemporaries.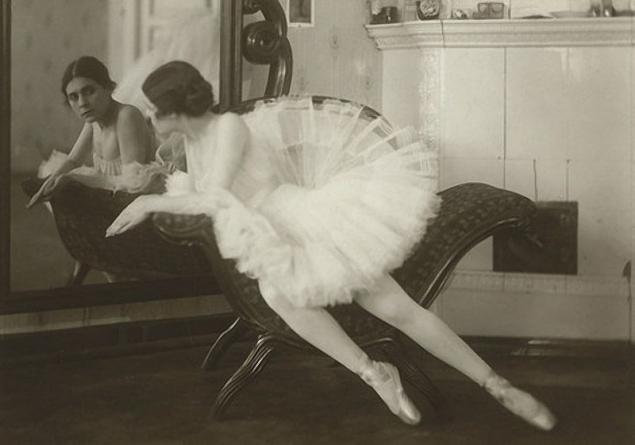 When she was thirteen years old, she met a seventeen Osip Brik, who was just appointed head of propaganda mug in her girls' school. Lily, on her confession, love it, but, alas, for the first time unrequited. However, after several years of marriage with Osip yet been registered, and later Lily remembered the beginning of their relationship: "We Osei much philosophizing and finally believe that for each other when talking about the supernatural. We both thought a lot about this topic, and I came to the conclusion, which Aase said. After listening to me, he's in perfect excitement went to his desk, took out of the box scrawled notebook and began to read aloud, almost word for word what I just told him ».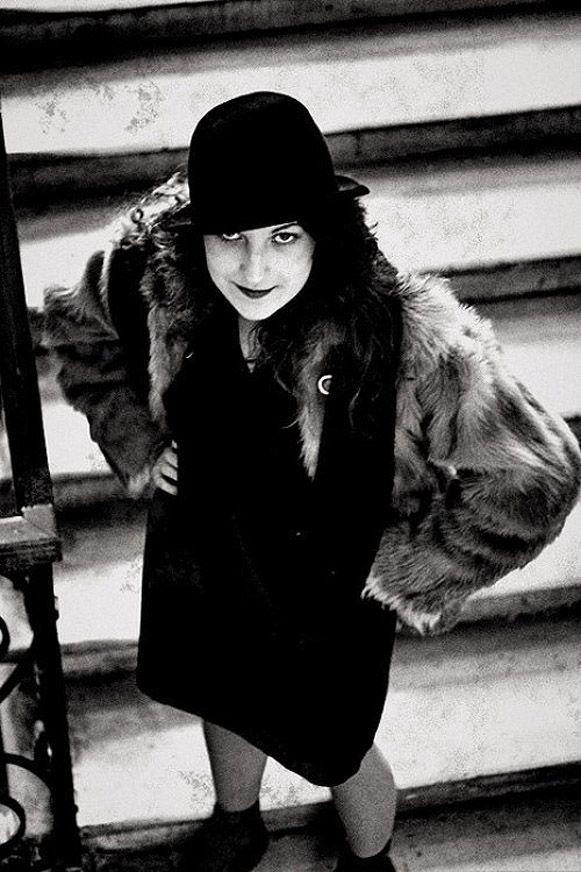 She herself said that the attractiveness of the formula is very simple: "We need to convince a man that he's a great or even a genius, but that others do not understand. And let him that is not allowed at home. For example, smoking or go where they like. Well, the rest will be good shoes and silk underwear. " As a married woman, Lily flirted recklessly, but try not to cross the line - as long as their life with Osip did not appear aspiring poet Vladimir Mayakovsky.
Mayakovsky Lily met in 1915. To her it led younger sister Elsa, just finished 8th grade school. "July 1915. Joyful date. Acquainted with LY and OM Brick "- Mayakovsky wrote many years later in his autobiography. House Brikov soon became his home, their family - his family.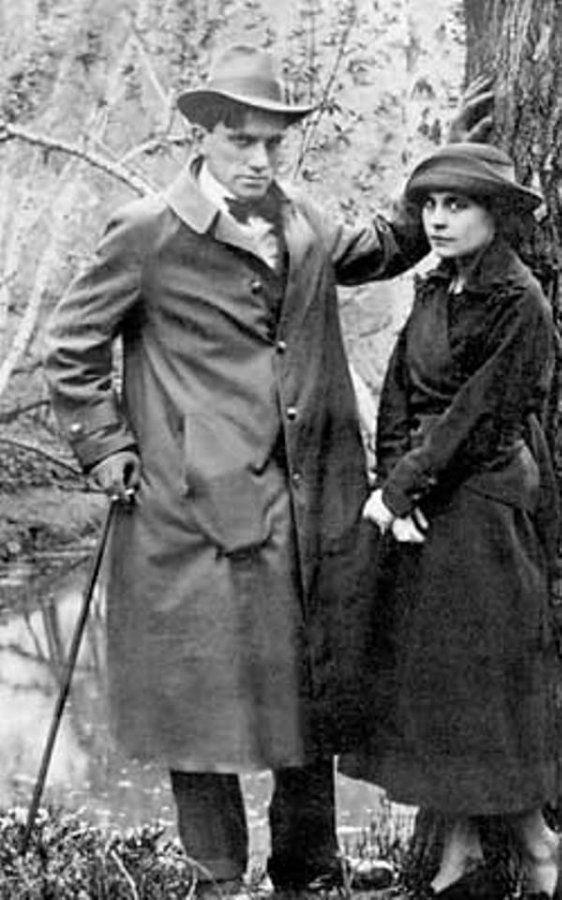 That evening, the poet found his muse. "Volodya fell in love with me once and for all. I say - for ever and ever - because it will remain for centuries, and was born the hero who will wipe this love with the face of the earth, "- said then Lily. Its relation to the new fan was difficult, to say the least. As she wrote in her memoirs, her irritated Mayakovsky everything, including his appearance, and even the name, similar to the "vulgar nickname." But there is in the memories she said that her adorable Osya "immediately fell in love with Volodya." And at that time, the relationship between husband and wife became strained, Osip wife paid less and less attention. Paradoxically, Lily drew in their marriage a third party to keep the union that literally shocked the Puritan Moscow is not the time. Add spice to a relationship with her husband due to an affair with another man, to fix a creative tandem of two friends the commercial component - this is the choice of Lily Yeah, the woman decided to outstanding problems in the family original way.
Once Lilya Brik and Mayakovsky went into a fashionable cafe Petrograd "Halt comedians'. Leaving, Lily had forgotten her purse, and poet came back for her. At the next table sat a spectacular lady, well-known journalist Larisa Reisner, who looked at the Mayakovsky sadly: "You are now and will carry this bag for life! I Larisochka, this bag can carry in his mouth, - followed the proud answer - no offense in love! "This is how shocking affair married and frankly not dazzling natural beauty (certificates unbiased contemporaries and photochronicle surprisingly unanimous in this issue) Ladies and genius poet.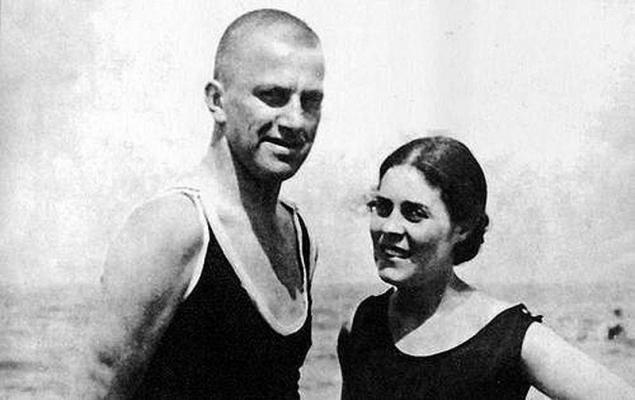 Lilya Brik by example proved that necessarily be a written beauty to mad men.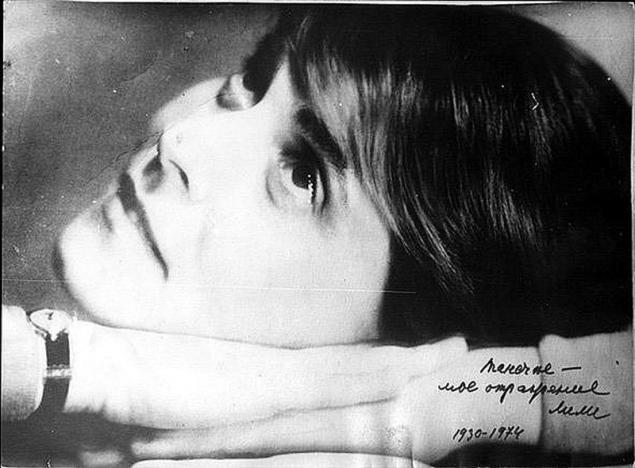 On a visit to the family of Brick Mayakovsky came known writers, and part-time friends Mayakovsky: Velemir Khlebnikov, Sergey Yesenin, Vsevolod Meyerhold, Maxim Gorky. The soul and the natural center "salon" was the mistress, Lilya Brik. Then there was Mayakovsky's poem "The Backbone Flute" in which, as in many subsequent verses, the poet sang of his violent feelings for Lily. A special place in the lyrics took Mayakovsky poem "Lilichka!". Liu - as it was called Mayakovsky - immediately realized that so you need to storms and suffering, and not stable feelings. Vladimir himself once said to her: "Oh, how I like it when tormented, jealous ..." For the sake of jealousy he even elicited Lily details of her wedding night with her husband and then terribly worried. But some of these experiences resulted in the verses. Knowing this effect, the muse sometimes deliberately forced the poet nervous.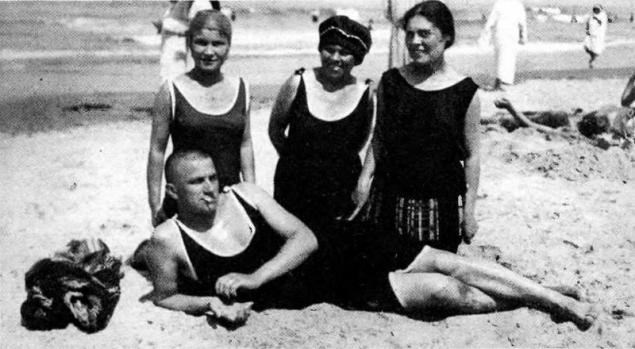 Perhaps the secret charm Lili Brik was precisely her femininity. She could not live without beautiful clothes, she invented dresses. Mayakovsky much published, earnings enough for a comfortable life. Lily even persuaded him to bring from Paris Renault car and learn to drive, she has always been behind the wheel. When there was a threat of parting with Mayakovsky because of the poet's love affair with a Russian emigrant Tatyana Yakovleva, Lily asked her sister, who lived in Paris, write a letter with the news that Tatiana allegedly marrying a wealthy viscount, and read the letter aloud on one of the evenings . Pale Mayakovsky immediately decided failed affair with Tatiana, who did not even know about the scam done by nurses.
Suicide Lily Mayakovsky perceived quite calmly, saying that the poet has always been a "neurotic." Death is her husband Osip she experienced difficulty: "When there was Mayakovsky - Mayakovsky was not, and when he died Brik - I died." But after that her life was still a lot of men, beautiful courtship, flowers and gifts - everything that muse loved.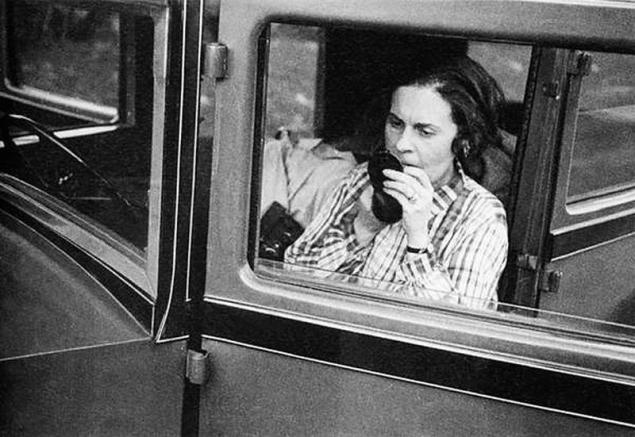 After the death of the poet Lila engaged in preparation of the collected works of Mayakovsky, but problems arose with the publication. Then she wrote a letter to Stalin asking for help in the publication of the meeting. That's what her letter, Stalin said: "Mayakovsky was and remains the best, most talented poet of our Soviet epoch. Indifference to his memory and works - a crime. "The words of the leader is not in question: Mayakovsky became a major poet of the Soviet Union.
Lili Brik collaborated with the OGPU and other Soviet secret services, "went abroad more often than in Peredelkino".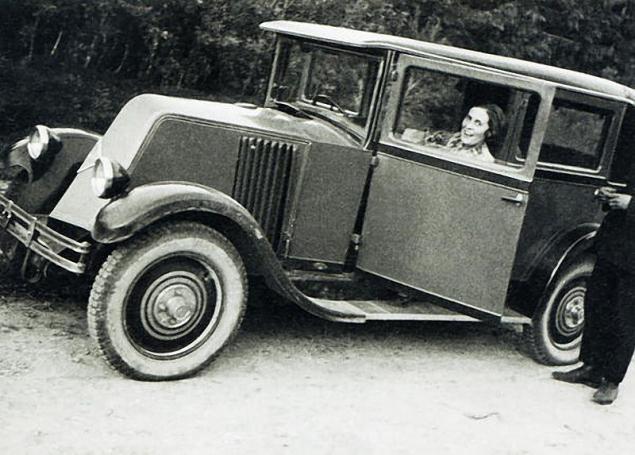 About Lila Yuryevna told that she and 80 years easily captivated gentlemen, skillfully changing voice and facial expression so that every man seemed - he is the chief of her life. Biographer Basil Katanyan Mayakovsky wrote about her: "She had a" talent live ».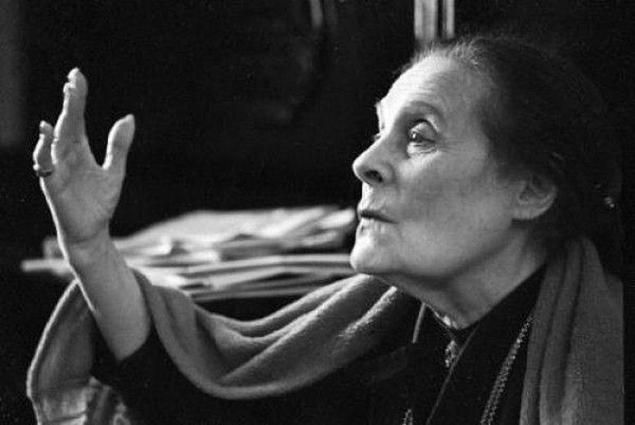 Source: bigpicture.ru