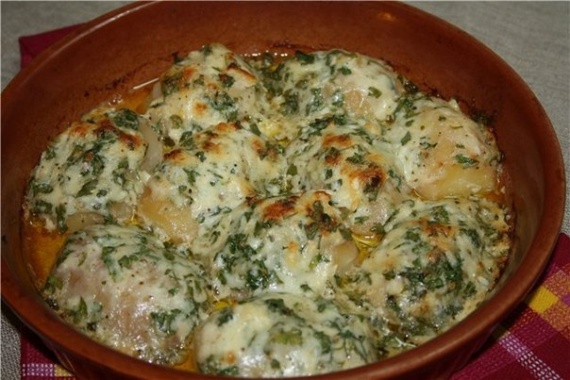 Boil the potatoes in their skins, cool, peel. Until cooked potatoes do garlic sauce:
5 potatoes
butter - 100g
Garlic - 4 zubochka
parsley - 3 tablespoons
sour cream - 1 tablespoon
Cheese varieties - 5 tablespoons
Cooking oil
Put oil in a bowl.
Garlic clean, crush and grind. Chopped parsley, cheese grate. All string any, add sour cream, salt and pepper, stir well.
Peeled potatoes cut lengthwise and put in a form slightly greased. Top with garlic oil. Bake in the oven at tempera 220gradusov.
Can be used as a side dish, but you can as a separate dish