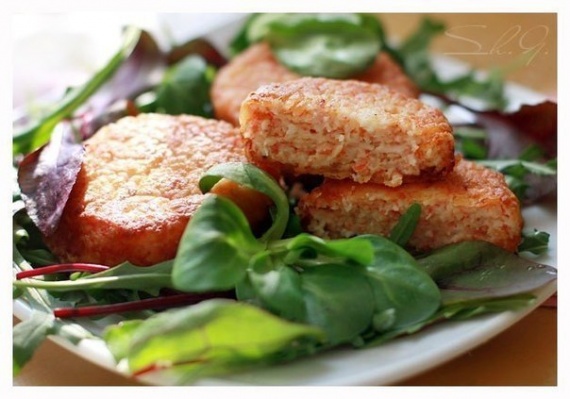 Ingredients:
150-200 gr. crab sticks
1 shallot
1 carrot
1 egg
2-3 tbsp. tablespoons milk
breadcrumbs, salt, pepper, vegetable oil.
Preparation:
Grind in a blender crab sticks, finely chop the shallots, grate morkov.Smeshayte in homogeneous minced chopped sticks, onion, carrot, egg, milk, and bread crumbs. Season with salt and poperchite.Sformiruyte kotlety.Obzharivayte patties on both sides until crisp.
Bon Appetite!