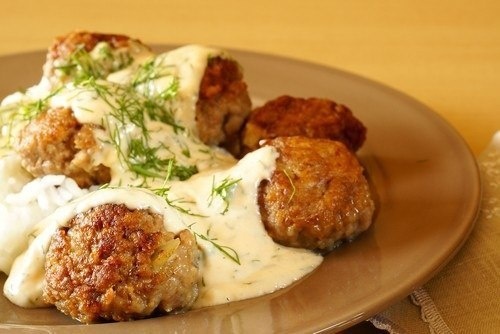 Ingredients:
Chicken - 200 g
White bread - 50 g
Butter - 30 g
Cream - 50 ml
Grated cheese - 40 g
Onions - 100 g
Salt - to taste
Ground black pepper - to taste
Preparation:
Prepared chicken mince.
White bread soaked in water.
Onion peel and chop.
Stir chicken mince with onions and bread. Season with salt and pepper.
Form patties and place on the bottom of a shallow form for microwave oven, pour the cream, sprinkle with grated cheese, drizzle with butter and bake for about 8 minutes at 900 W.